Last week I had the opportunity of a lifetime when I walked down the carpet for the Guardians of the Galaxy Vol. 2 worldwide premiere.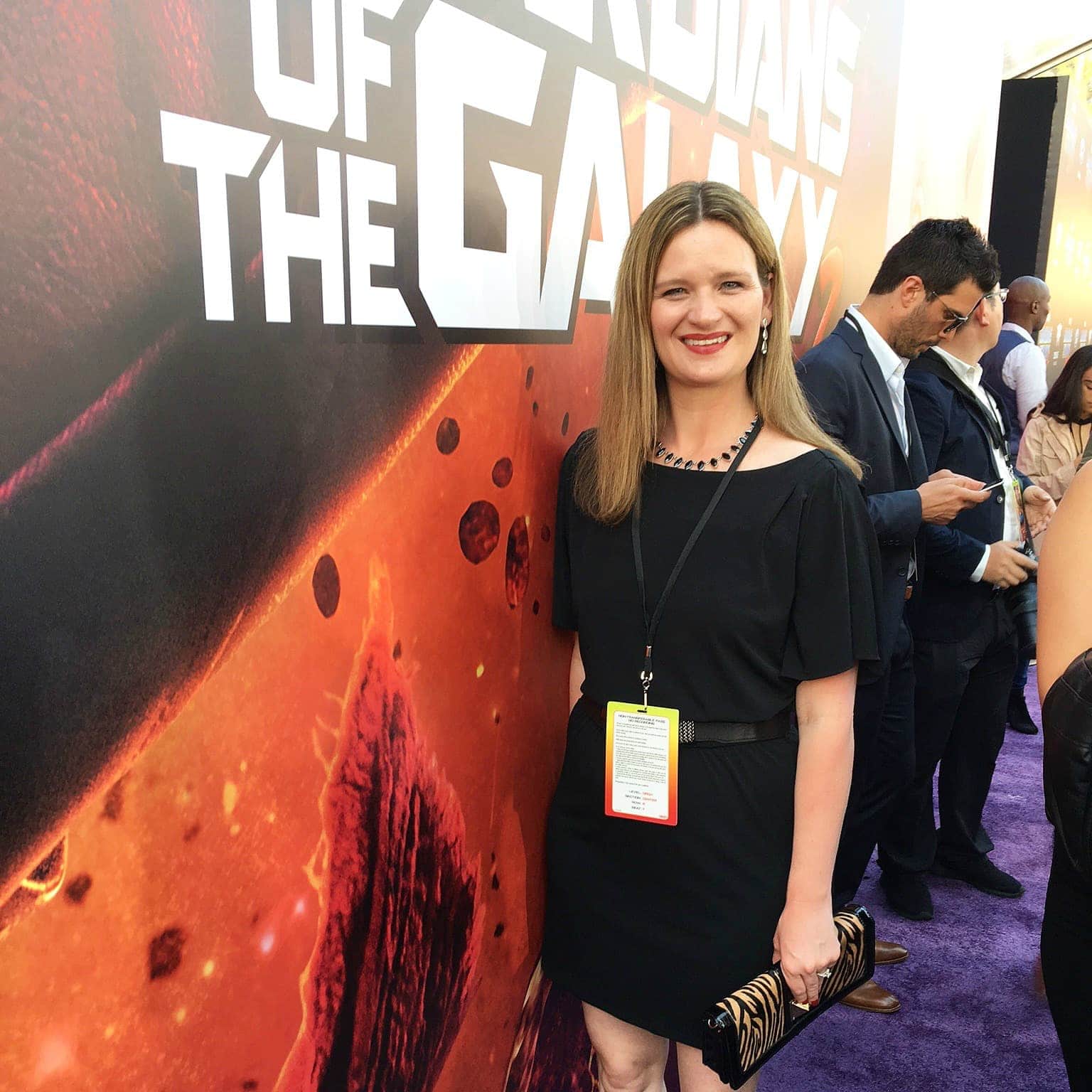 Guardians of the Galaxy Vol.2 Purple Carpet Experience
Walking the purple carpet at the Guardians of the Galaxy Vol.2 premiere was an experience I won't soon forget.  This was my first time attending a Marvel red carpet event and I was very excited to see how it would differ from a Disney red carpet, if at all.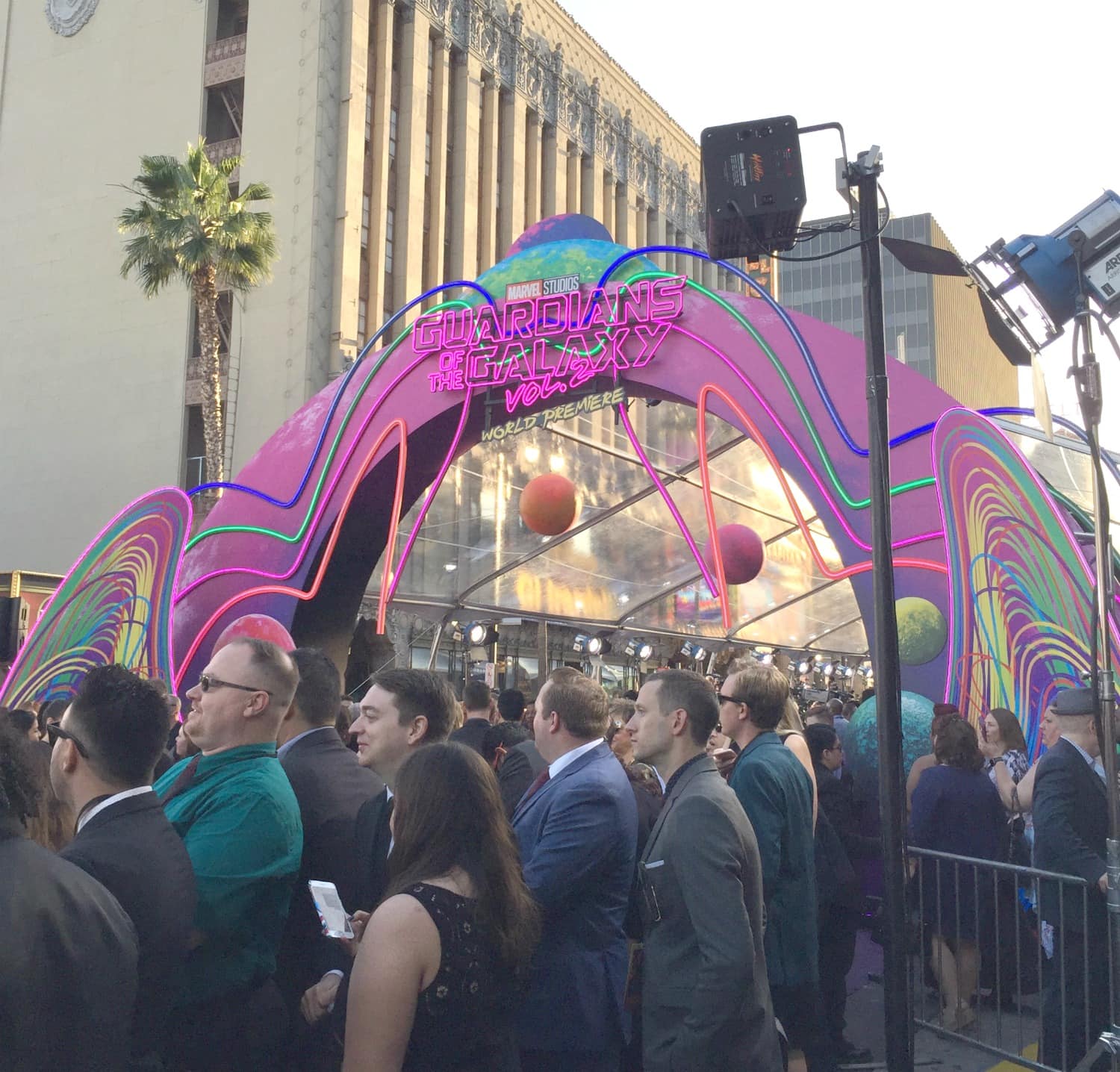 The purple carpet led to none other than the world-famous Dolby theater.  You know, the home of the Academy Awards!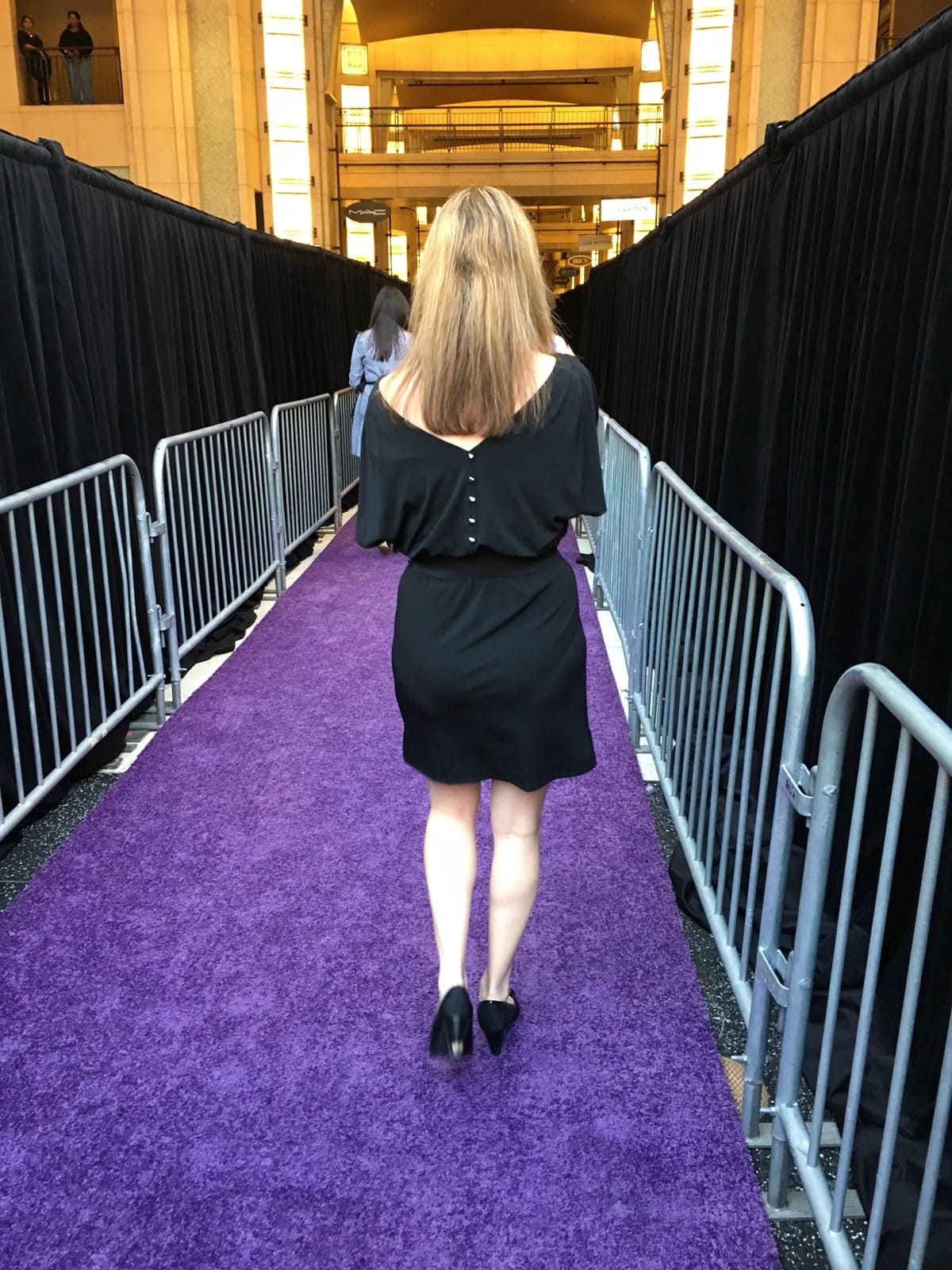 Its very hard to explain what walking a red carpet feels like.  There are a bunch of security guards instructing you to keep moving, but you want to stop and take it all in.  Members of the press are interviewing cast and crew from the movie right in front of you.  There are thousands of fans on the other side of the fences trying to get an autograph or talk to their favorite stars.  Then all of a sudden you are ushered into the theater where things are a tad bit calmer.
I sat in the second row, center aisle of the Dolby theater.  Technically it was the first row but there was a line of chairs that were placed in front of us. Yes, right there in the front right where Chris Pratt is looking!  I kept thinking to myself that someone famous must have sat in this chair waiting to see if they won an Oscar.  Could I have been sitting in the chair that Tom Hanks sat at when he won one of his Academy Awards?  I would like to think so.
After the cast and crew were introduced, the movie began.
Guardians of the Galaxy Vol.2 Movie Review
When we left the Guardians they had just saved the galaxy and created a, somewhat dysfunctional, family.  We are reunited and find out that they are now hiring out their expertise by taking care of creatures for other planets.  After helping the Sovereign race, the leader, Ayesha, wants them dead after Rocket steals something from them.  While running away, they come across a man called EGO and find out that he is actually Peter's dad.  But as we know not everything is as it seems and the guardians find themselves trying to save the galaxy one more time.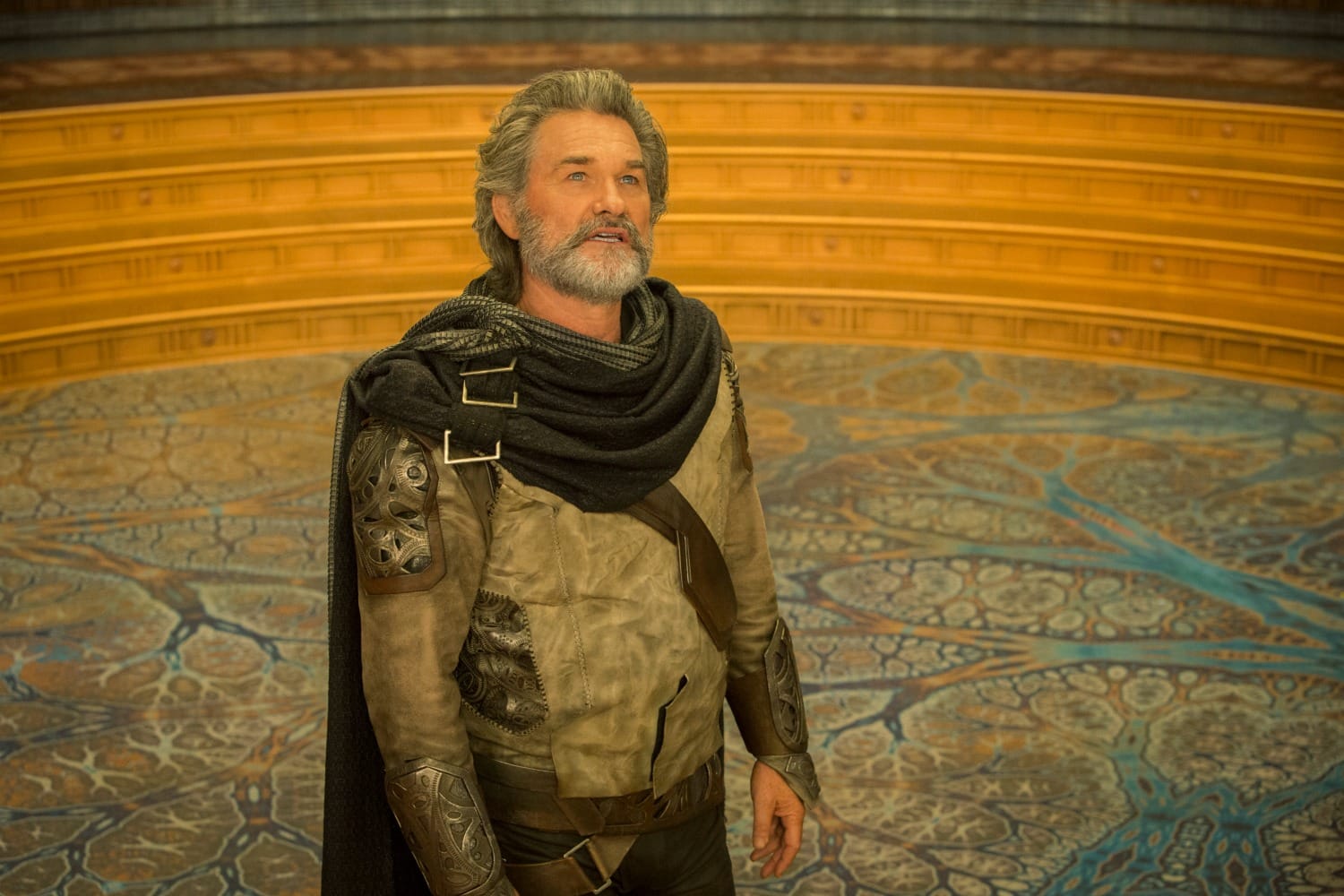 The movie is fast-paced and does give us more of a back story into Peter's life.  Many of the questions that you may have been left with in the first movie are answered in this new adventure.  As always we are introduced to more characters and learn more about the life of the characters we already know.  I will not be giving you any spoilers as it is too good of a movie and you must have to see it for yourself!
Baby Groot is absolutely adorable and is probably my favorite character.  It is a tribute to their storytelling that they can have a character who only says 3 words come to life in such a dynamic way.  I think that each character gets a little more vulnerable yet remain badass as always.  I also enjoyed Nebula, we find out a little more about her and see a different side of her and Gamora's relationship. GOTGV2 has all the great humor and wit from the first movie mixed in with a little sensitive side this time around. All ages are going to love it and it is perfect for a date night!

Guardians of the Galaxy Vol.2 released into theaters nationwide on May 5th.  You can buy your tickets now! (And you should)
For behind up to date information about the newest Marvel blockbuster be sure to follow the Guardians of the Galaxy Vol. 2 social channels.
Facebook | Twitter | Pinterest | YouTube |Website
I will be back all this week and next with exclusive interviews and behind the scene coverage from the cast and crew of Guardians of the Galaxy Vol.2. Be sure to check back.
Be sure to check out my other posts from the #GotGVol2Event!
I'm Walking the Red Carpet at the Guardians of the Galaxy Vol.2 Premiere
My Dancing with the Stars Dance Lesson
A huge thank you to Disney and ABC Studios for flying me out to LA for the #GotGVol2Event. All opinions are 100% mine.