Get in the mood for Fall with this great open faced Gruyere Cheese sandwich with Apples and Bacon. Using yummy Bays English Muffins, they are perfect for any meal.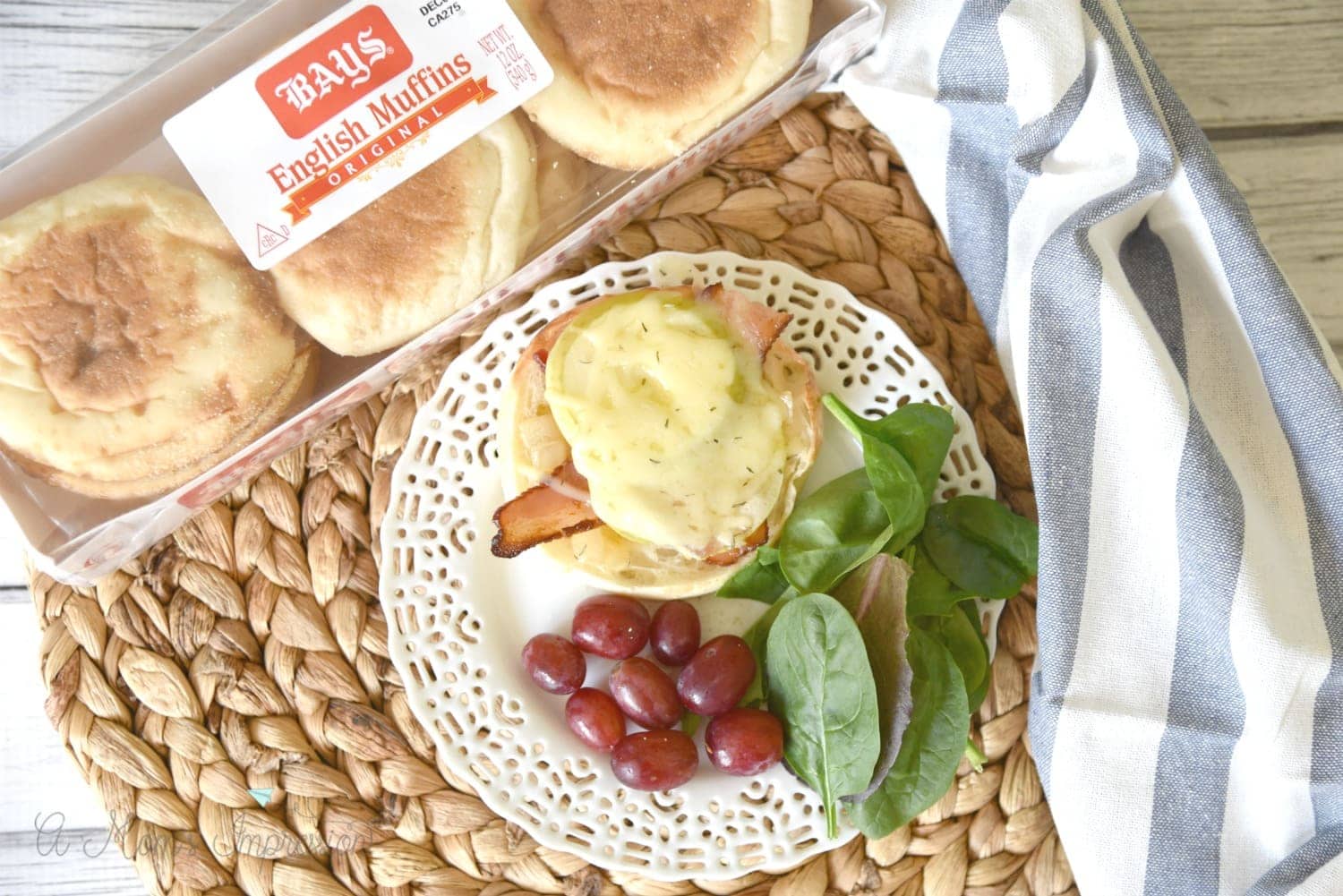 This is a sponsored blog post; while the views expressed here were genuinely mine, consideration was paid to me by Bays English Muffins to review this product.
In Search of a Great Apple Recipe
There are so many wonderful family activities that we love to do in the Fall season.  My children love to pick out their own pumpkin in the pumpkin patch, my husband love haunted houses and there are some really cool corn mazes in our hometown.  But one tradition that we never miss, is the annual trip to the Apple Orchard to pick some apples.
My kids have a blast looking for apples on the tree and picking them.  Once we get them home, there are a TON of things you can do with them.  This is a good thing, because we always come home with way more apples than we need.
So, I thought I'd use some of the fresh delicious apples that we got at the orchard a couple days ago in a tasty recipe.  I wanted a great lunch option for my husband and I thought this Open Faced Gruyere Cheese Sandwich with Apples and Bacon was perfect, Yum!
Scroll down for the complete recipe!
Bays English Muffins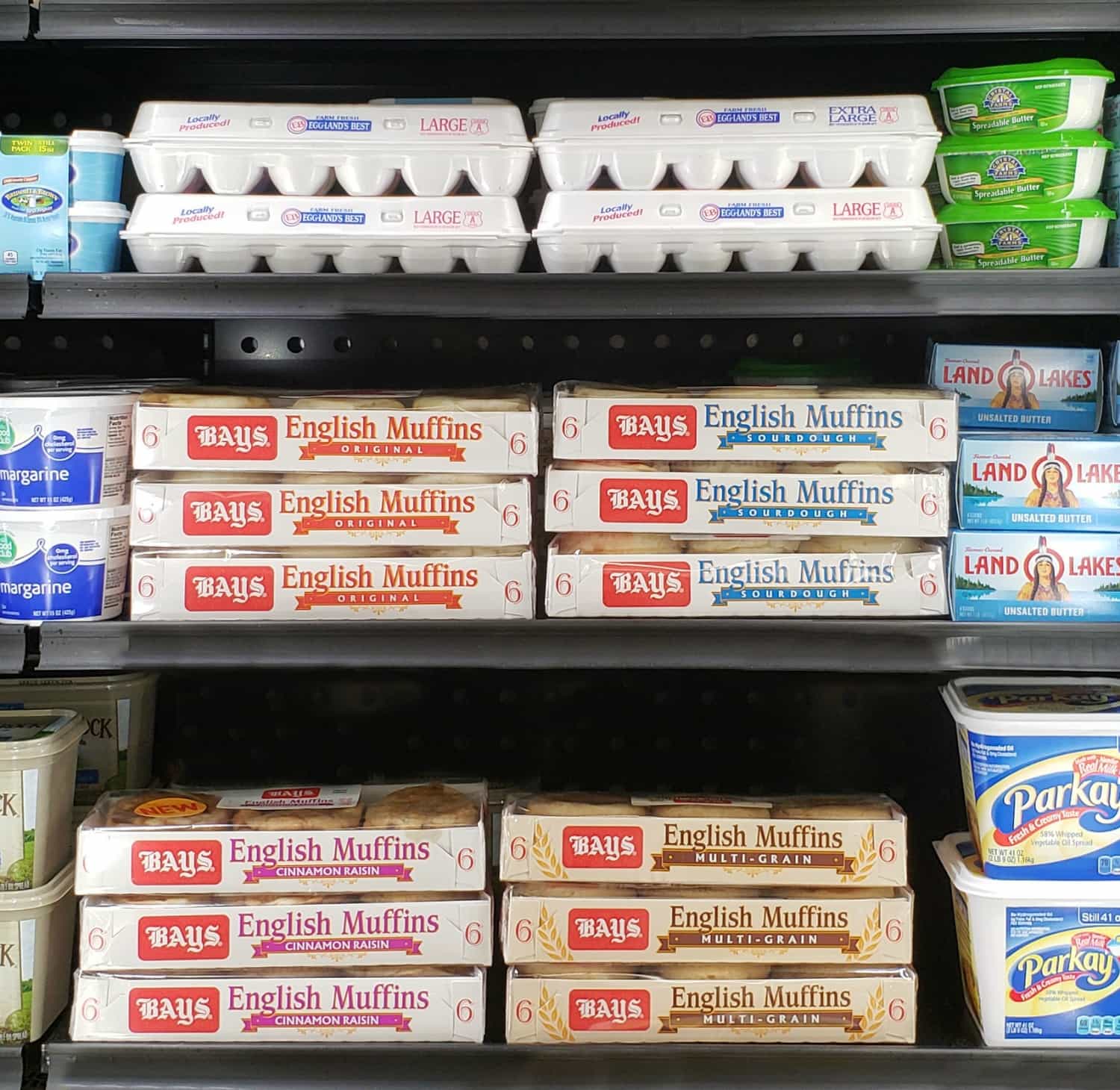 For my bread, I had the idea of using English Muffins.  We LOVE English Muffins in our family and use them for so many things.  English Muffins can be utilized for so many more things than just breakfast!  While so many people have only enjoyed this versatile product in the morning hours, we have often used English Muffins for all sorts of things!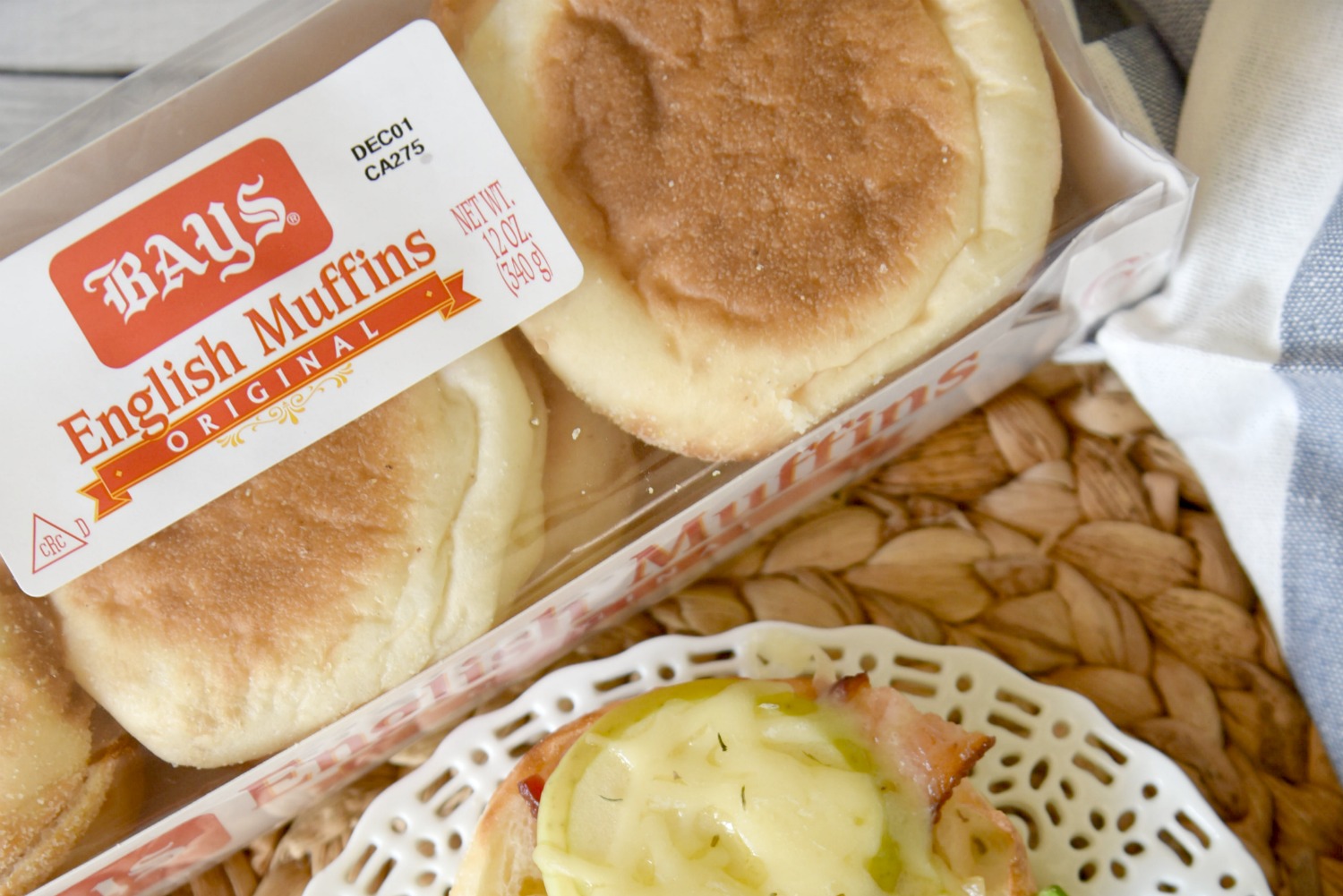 This is why we will use Bays English Muffins for our Gruyere Cheese Open Faced Sandwich. With tons of recipes ranging from mini pizzas and sandwiches to burgers and garlic bread, the chefs at Bays are rewriting the rules of when and how to eat an English Muffin.  Even if you can't get your mind off of breakfast, consider swapping your next bagel for an English Muffin.  You can enjoy all of the traditional (and non-traditional) breakfast toppings on an English Muffin.
Bays English Muffins are also very versatile because they offer a variety of flavors:
Original
Sourdough
Multi-Grain
Cinnamon Raisin
With all of these options, we find a ton of recipes for every meal of the day!
Head to bays.com to find out where you can get Bays English Muffins as well as some great recipe ideas.  But no matter what store you head to, don't look for Bays in the bread aisle.  They are in the refrigerated dairy case next to the eggs and milk, carefully chilled to maintain freshness.
Also, make sure to like Bays English Muffins on Facebook.  Here, you can find great recipes, ideas and more!
I hope you enjoy your Fall weather.  Here is my recipe using the yummy apples that my kids picked at the orchard this week!

Open Faced Gruyere Cheese Sandwich with Apple and Bacon Recipe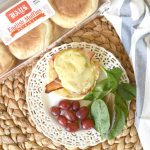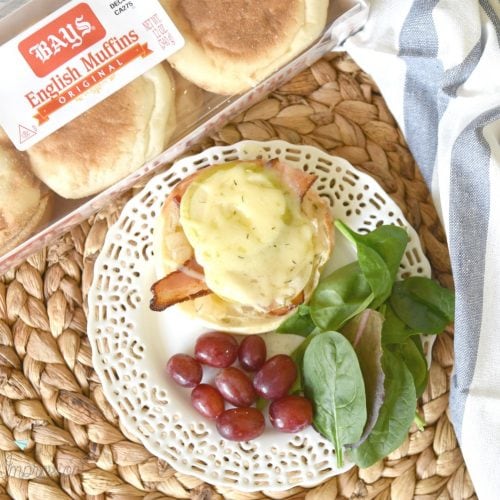 Open Faced Gruyere Cheese with Apple and Bacon
Get in the mood for Fall with this great open faced Gruyere Cheese sandwich with Apples and Bacon. Using yummy Bays English Muffins, they are perfect for any meal.
Keyword:
gruyere cheese, open faced sandwich
Ingredients
1

medium onion

about 5 ounces, chopped

1

tablespoon

olive oil

1/4

teaspoon

salt

4

tablespoons

butter

softened

2

teaspoons

Dijon mustard

4

BAYS English Muffins

any variety, split, toasted

8

slices

bacon

cooked, cut in half

1/2

red apple

cored, cut into 16 thin slices

2

oz.

Gruyere cheese

shredded

1

teaspoon

fresh thyme leaves

optional
Instructions
In a medium skillet, sauté onion in oil over medium-low heat about 10 minutes or until lightly golden brown, stirring occasionally. Stir in salt.

Mix onion, butter, and mustard in medium bowl.

Place muffin halves on baking sheet. Spread evenly with onion mixture; top each half with 2 pieces of bacon, 2 apple slices and 1 tablespoon cheese. Broil 1 to 1-1/2 minutes or until cheese is melted. Sprinkle with thyme.