This is a sponsored post written by me on behalf of Tyson Foods Inc. The opinions and text are all mine.
Looking for an easy meal prep lunch idea? These simple and easy grilled chicken wraps are filled with avocado, tomatoes, spinach, baby greens, and cheese and can be put together in minutes!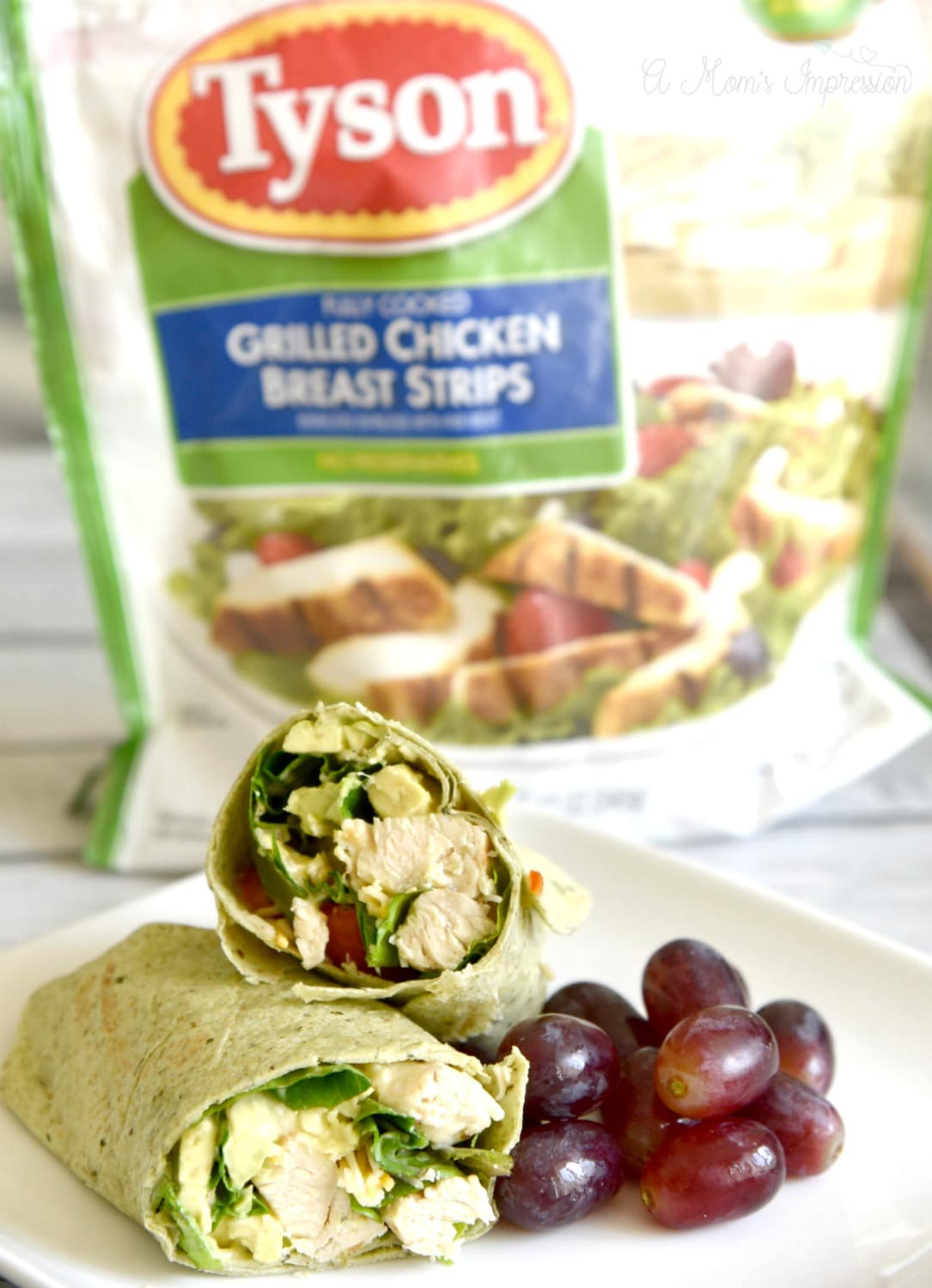 Summer is just around the corner and that means we are gearing up for some fun family vacations. This year we are going someplace tropical so getting into swimsuit shape has been a priority for my husband and I. For us, this means making more wholesome choices when it comes to our meals.
A few months ago, I started meal prepping our meals for the week on Sundays. I started this mainly to cut down on eating out, but now I love it because it has helped ensure that we are eating well-rounded meals throughout the week. It has made our busy week a little more organized and my picky son always knows what we will be eating that night which helps him with his food anxiety.
Finding recipes that are meal-prep-friendly has been something I have enjoyed doing.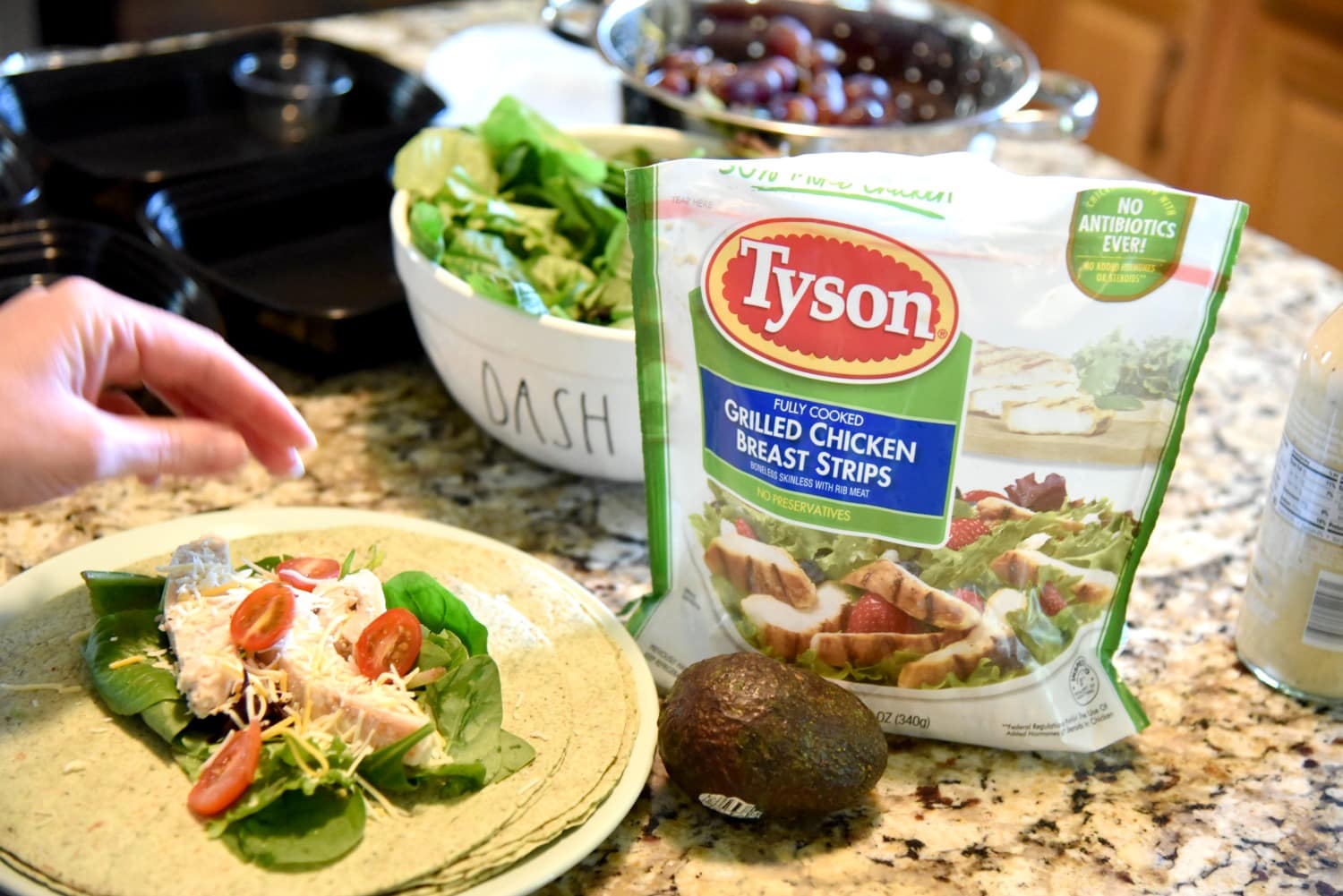 On my weekly shopping trip to Meijer, I came across Tyson® Fully Cooked Grilled Chicken Breast Strips. I found them in the refrigerated section of the store next to the hot dogs and sausage. I immediately thought that these products would be perfect for quick and easy meal-prep lunches for my family.
When reading the packaging, a few things stood out to me. These Tyson Fully Cooked Refrigerated Chicken products are made from chickens raised with no antibiotics ever, and no added hormones, nor steroids. The chicken is minimally processed, made with white meat and contains no artificial ingredients. I also love that it comes in a zip bag that can be re-sealed easily.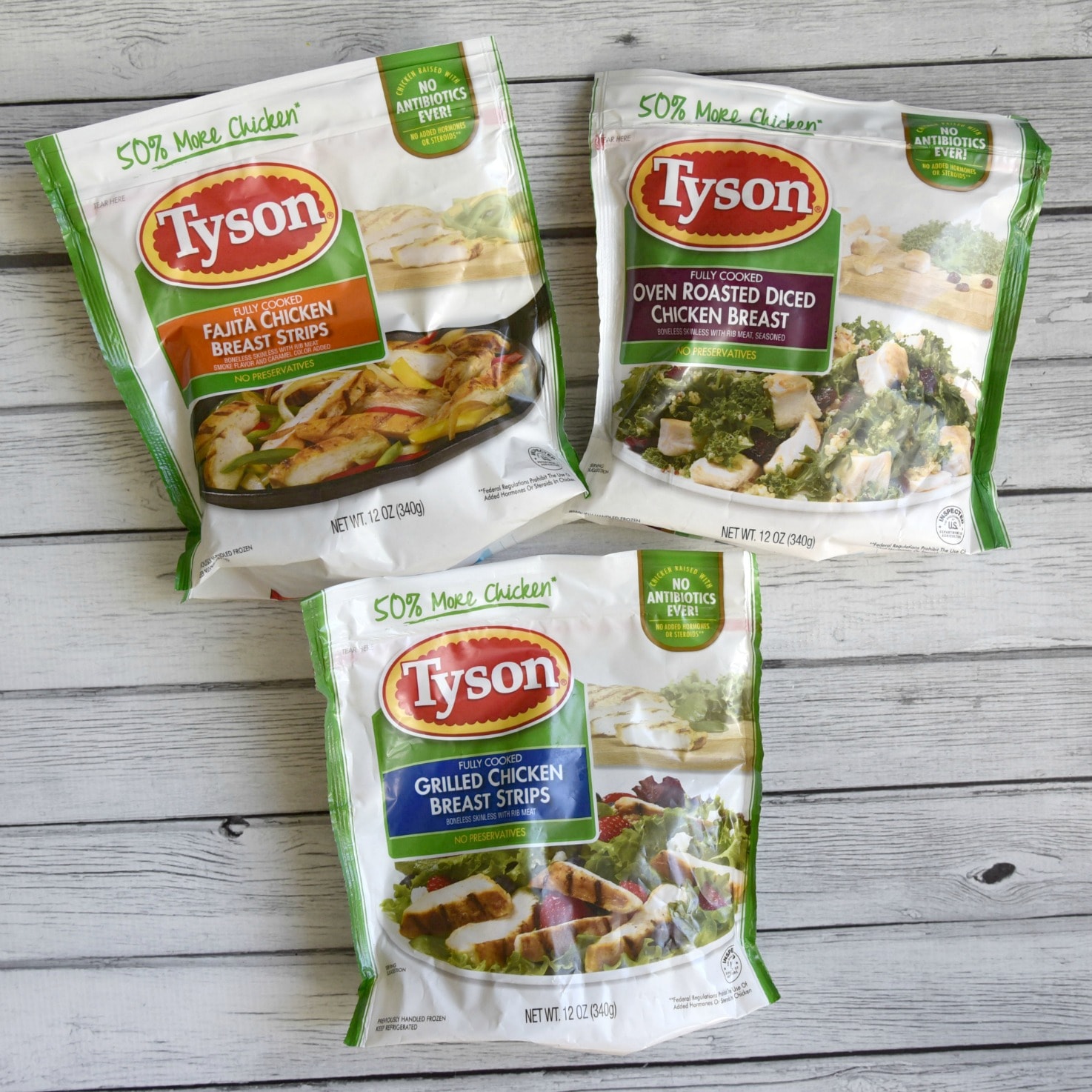 I found three different Tyson Fully Cooked Refrigerated Chicken product varieties at my Meijer, Tyson Fully Cooked Grilled Chicken Breast Strips, Tyson Fully Cooked Over Roasted Diced Chicken Breast, and Tyson Fully Cooked Fajita Chicken Breast Strips. Any of these would be perfect over a salad, on top of rice, inside a fun chicken wrap, or in many other recipes. There are so many ways I can see us using these products when we are meal prepping.
For fun, family-friendly lunches, I love to make wraps using different types of tortillas. They are very portable and easy to eat. My kids get a limited amount of time at school to eat their lunch, so having something that is quick and easy to eat is a must! I have created many different wraps over the years but one of the most classic ones that I keep returning to is the grilled chicken wrap over spinach and baby greens.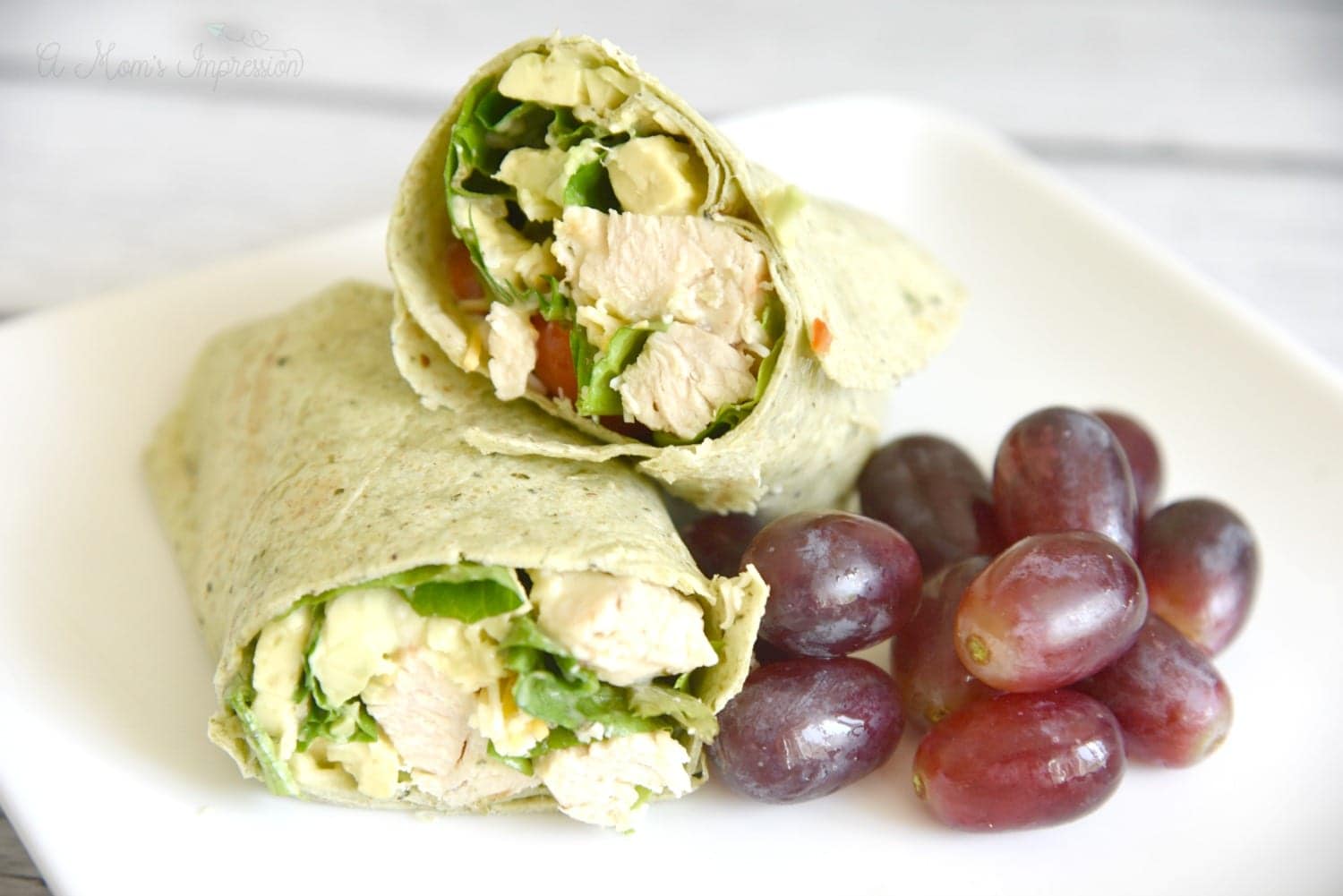 I have made these grilled chicken wraps many times and I find myself altering them to fit each member of the family. My daughter loves cheese, so I add some of that for her. My son likes things very plain, so I leave out the salad dressing on his. My husband loves spice, so he gets Sriracha on the side for his. Using this recipe to meal prep is easy because all the sauces go on the side and you pour them over the wrap right before you eat them, so they stay fresh and crisp in the fridge for the entire week.

Simple Meal Prep-Friendly Grilled Chicken Wraps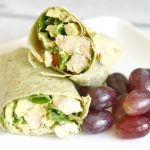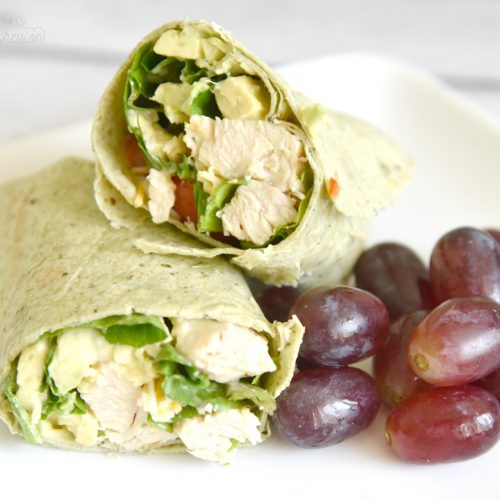 Grilled Chicken Wraps with Avocado
A simple and easy grilled chicken wrap filled with avocado, tomatoes, spinach, baby greens, and cheese.

Ingredients
3

oz

Baby Spinach and Baby Green Mix

10

0z

Tyson® Fully Cooked Grilled Chicken Breast Strips

8

oz

grape tomatoes cut it half

1/2

cup

shredded cheese

1

avocado, sliced

4

oz

Italian Dressing

4

spinach tortillas
Instructions
Place all ingredients except dressing on top of the spinach tortilla and wrap together.


When ready to eat, add dressing on top and re-wrap. Cut in half and enjoy!


Tyson mPerks Offer
I love shopping at our local Meijer store and one of the reasons is because of the mPerks program. Right now, you can save big with a great mPerks offer on Tyson Fully Cooked Refrigerated Chicken products! Get $1.00 off on any TWO (2) Tyson Fully Cooked Refrigerated Chicken products between now and 5/25/19.
Click here to find your local Meijer store!
Happy Meal Prepping!