I have been finding it harder and harder to get to the grocery store these days.  Life has gotten very busy and therefore making trips to the store have been put on the back burner.  I find myself scrambling at dinner time looking for healthy food that I can get on the table.  Well, my life just got a little bit easier thanks to Green B.E.A.N. Delivery Indiana.  For the past few weeks I have been receiving local, organic produce directly on my doorstep.  Not only am I getting fresh healthy food for my family, but I am helping local farmers, a win-win situation.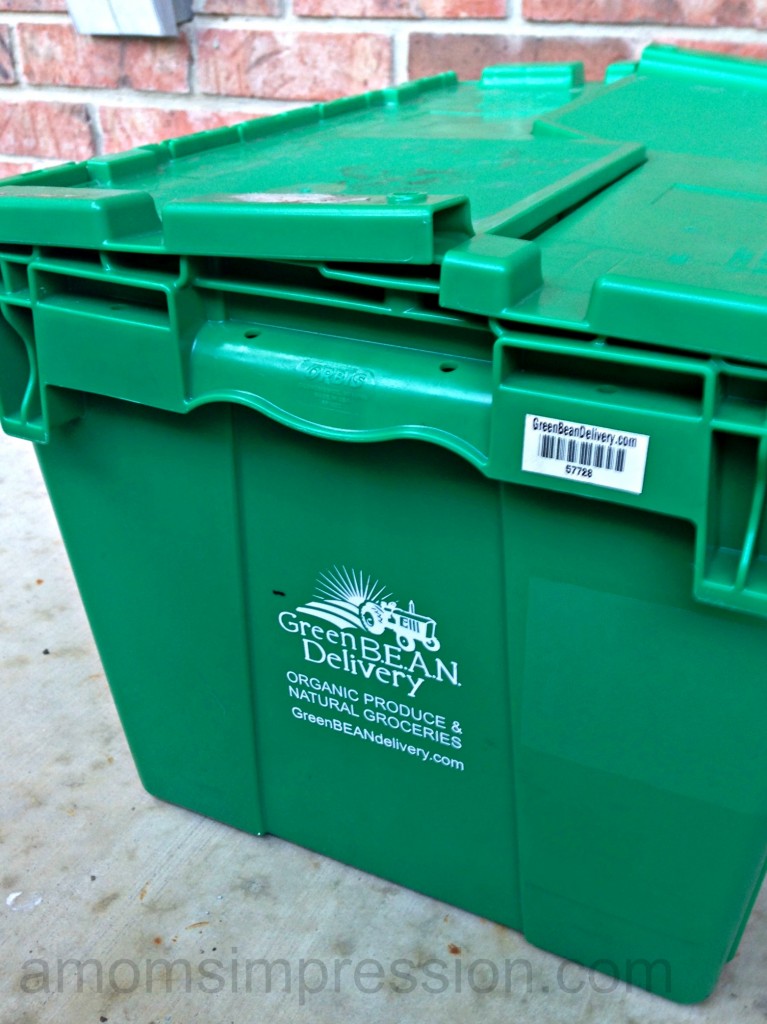 Networked with the best local farmers and artisans, Green B.E.A.N. Delivery is proud to provide home delivery of organic produce & natural groceries to the communities of Indianapolis, Fort Wayne and Muncie.  Once you sign up to be a member (membership is free) you  can choose from one of five different produce bins.  These bins vary in price and content.  Next, select a delivery date and schedule (you have control over when it arrives as well as how frequently).  The rest is history!  Now you can have local produce waiting for you on your doorstep.
Check out all the wonderful fruits and veggies that my first box had with it: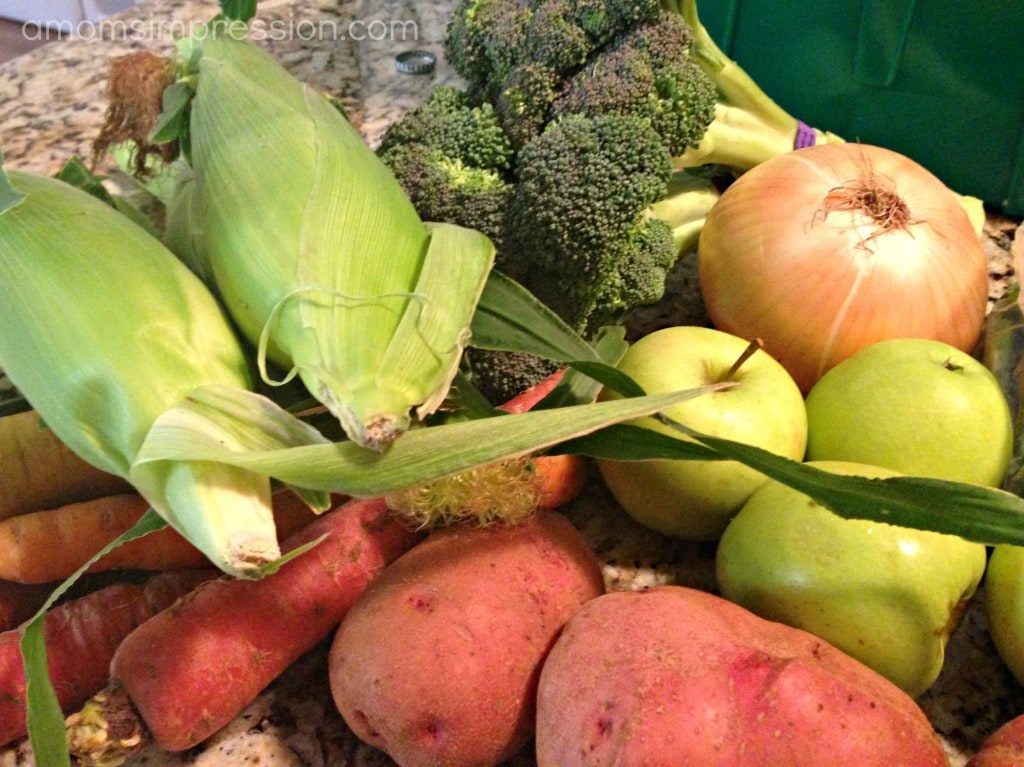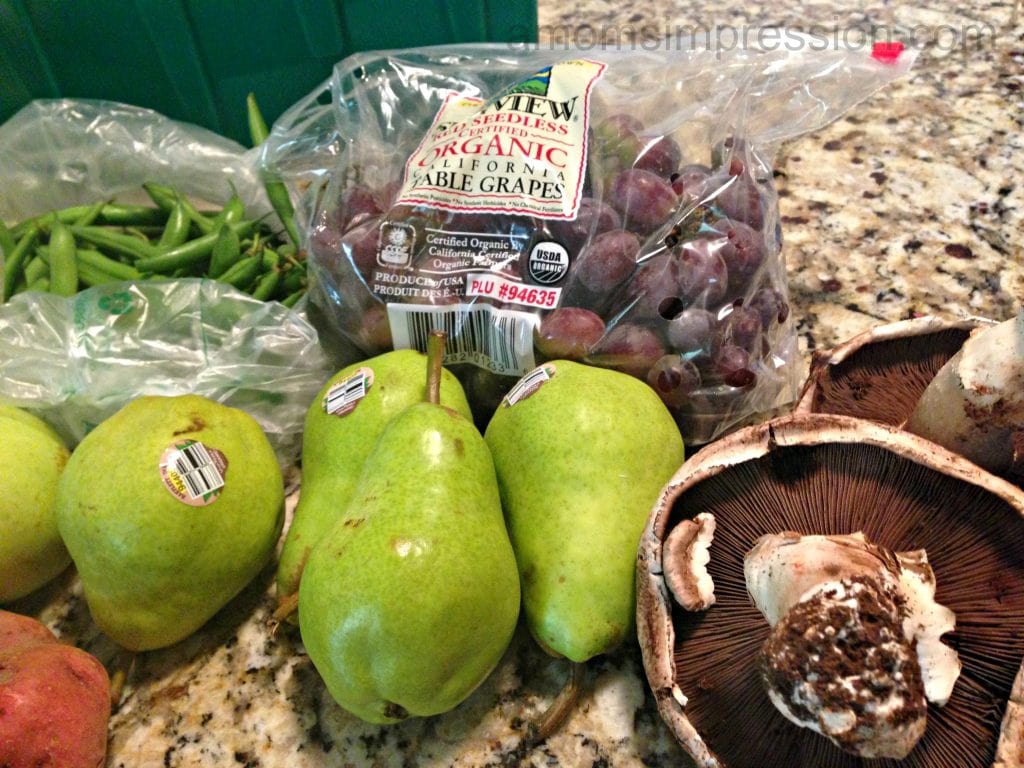 Each week Green B.E.A.N. Delivery selects a mix of seasonal produce for each bin.  You may choose to go with what they have selected for you,  or you may customize your bin to better suit your family.  There are around 40 different produce options each week depending on availability.  I have gotten two product bins so far and have a third coming this week.  We have fallen in love with the quality of the food as well as the convenience of having it delivered to our house.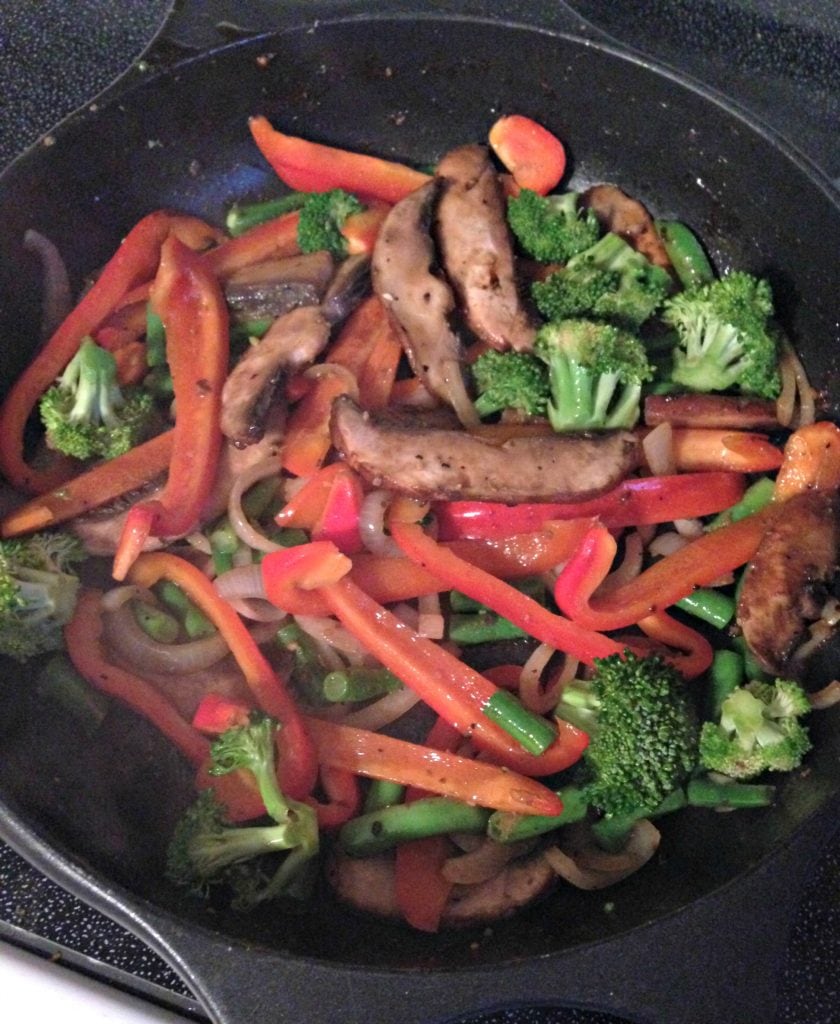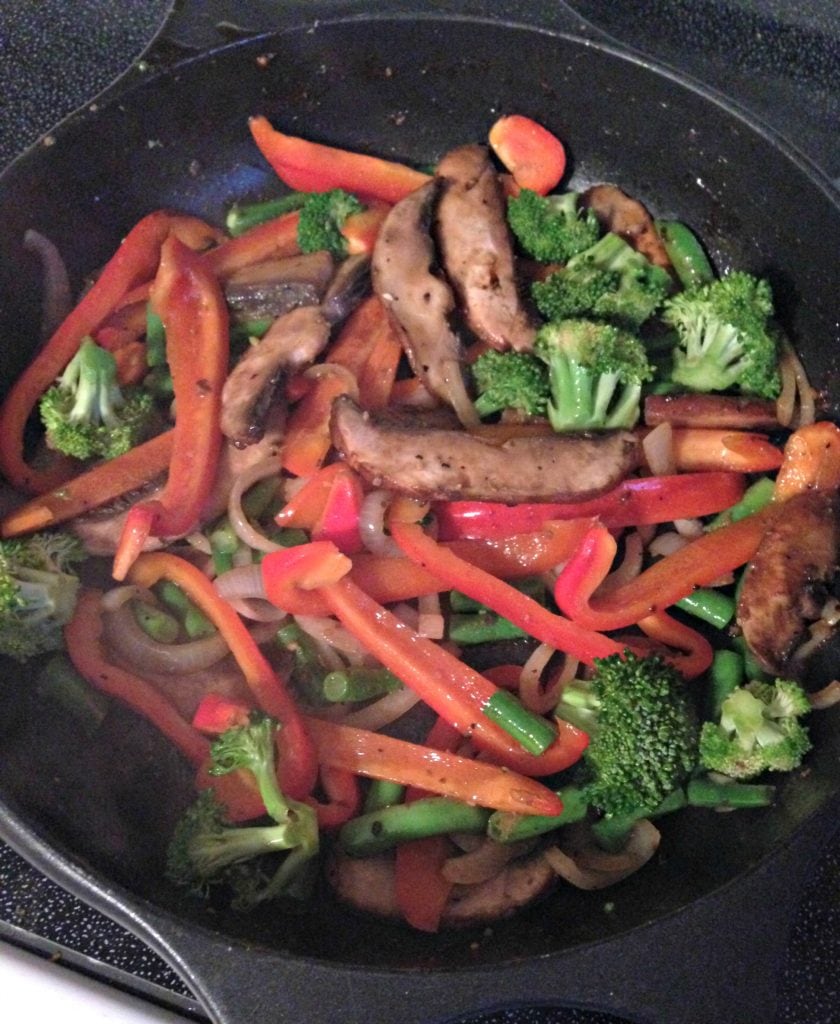 I get inspired by the ingredients themselves.  For example, I made a delicious stir fry the first night I got my first bin.  I love the color and all the fresh veggies that came with the bin.  It was delicious!  This service runs year round, so I am very excited to see what each season brings with it.
For more information on how you can get local, organic food delivered to your door, visit Green B.E.A.N. Delivery.  There are also Green B.E.A.N. Delivery services in Ohio, Kentucky, and Missouri.  You can also follow them along on Twitter and Facebook.
Enjoy the savings…. A Mom's Impression readers can get 15% off of their next order by using the code 15AMml at checkout!  
How do you help make sure you are feeding your family the healthiest foods that you can?