Some of my fondest memories as a child happened up at my grandparent's cabin.  They had a place at Terrace Lakes, a golfing community in the mountains of Idaho.  A couple of times a month we would head up there and swim in the pool.  This pool is the same one where I learned to swim.  Years later my parents built a cabin in the same community and now we visit a couple of times a year when I go home.  Last year was the first time when both my kids got into that same pool with me, and it felt amazing.  Swimming is a huge part of our life. We have a neighborhood pool that we visit frequently between Memorial Day and Labor Day.  Being able to learn to swim at a young age is crucial.  Luckily, Goldfish Swim School just opened a new school not to far from us in Fishers, Indiana!  Goldfish is unlike any other facility I have seen that teaches kids to swim.
What Makes Goldfish different?  Well, I am an anxious parent around water.  I get so nervous that I probably take the fun out of swimming for my kids.  I told my husband before we had kids that there were two things I can't do as a parent, pull out wiggly teeth and watch my kids take swimming lessons. Goldfish has taken much of that anxiety away from me with their fabulous setup and amazing staff.
From the minute you walk into the facilities, be prepared to be impressed.  The dressing rooms are family friendly and extremely clean.  Not only do they have a place for you and your kids to change in and out of your swimsuits, they also provide hair dryers, cubbies for your stuff, and a swimsuit dryer spinner thing that rings most of the water out of your suits.  I love this because we often head out to the grocery store or to run errands after our swim lessons and I don't have to worry that our swim bag is getting soaked.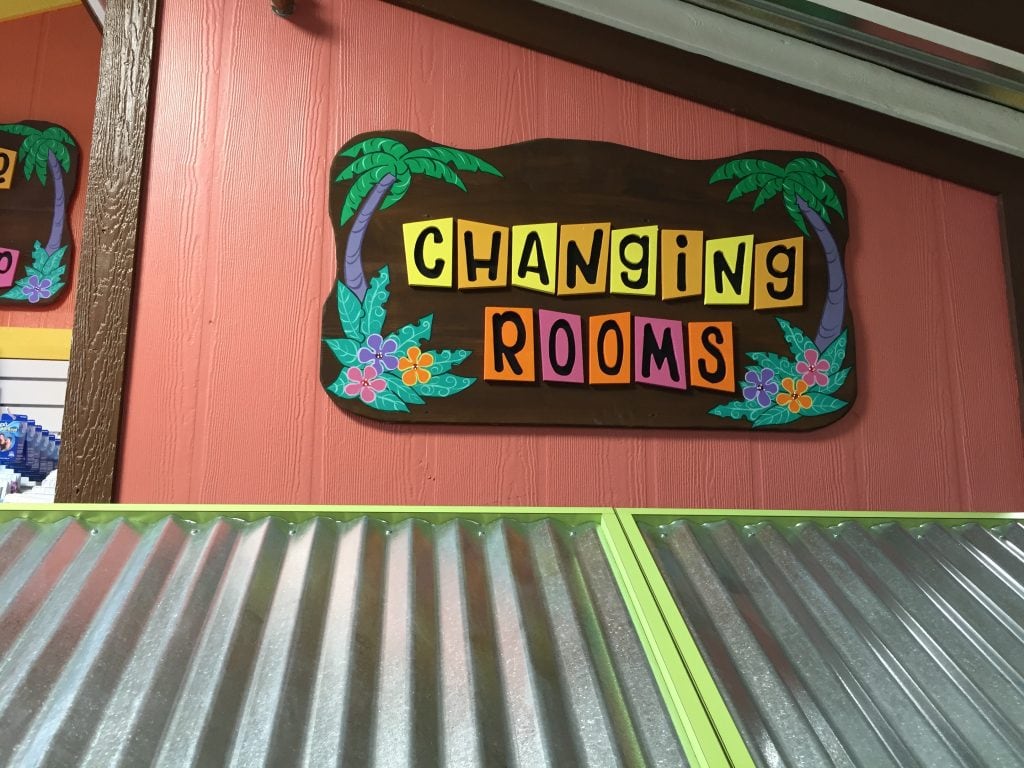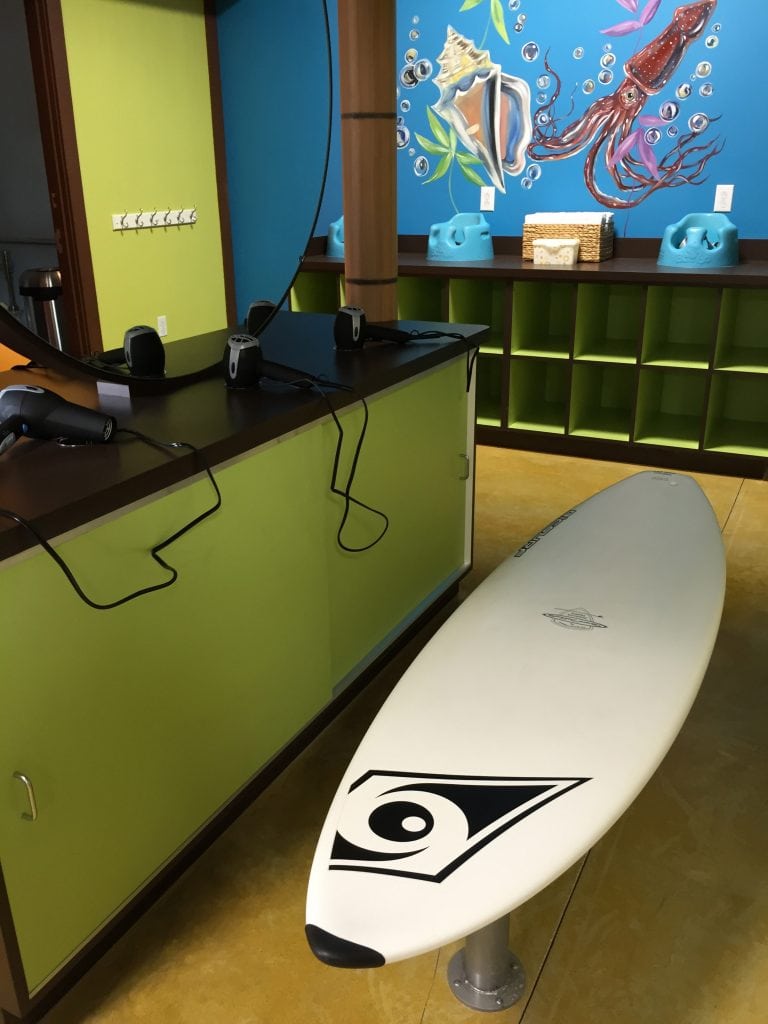 The swimming pool area is blocked off from the parent viewing area by a wall of glass.  It allows the kids to be able to hear their instructors while parents have a full view of their child.  This is imperative for parents like me who do a lot of gasping when their child goes under the water.  I don't want my kids to see or hear my anxiety (see, I told you I was bad). Really, my anxiety is leaving.  In addition to the small class sizes (4 to 1 or private classes) there is a lifeguard standing right next to the classes.  I feel 100% confident that my kids are safe.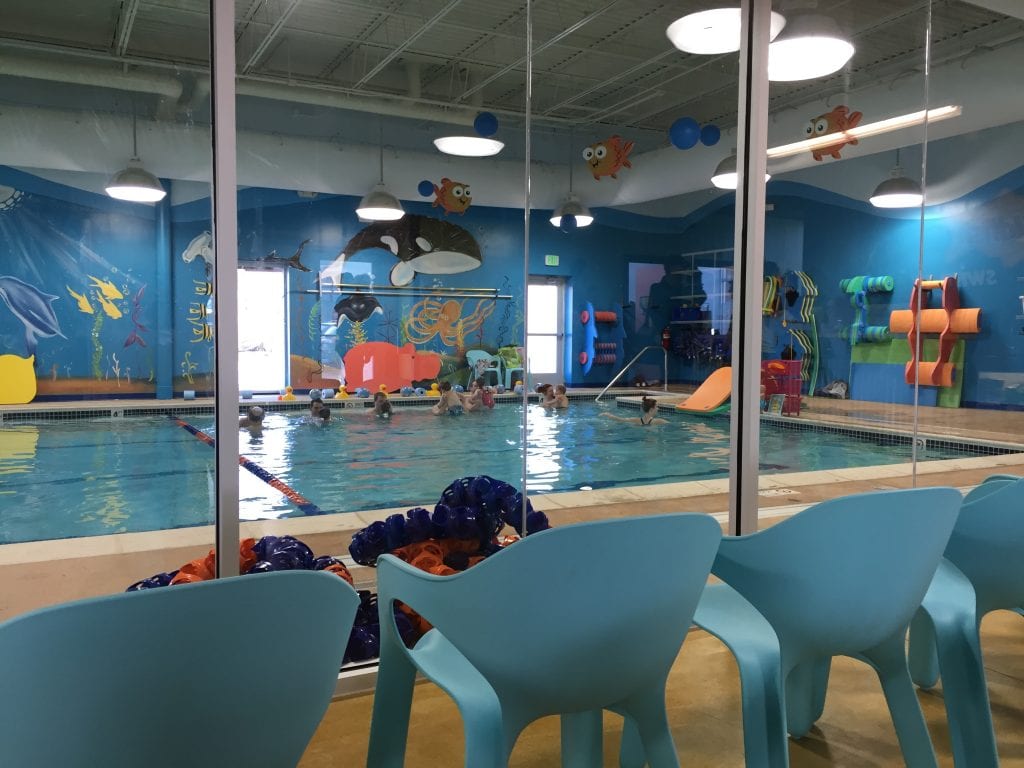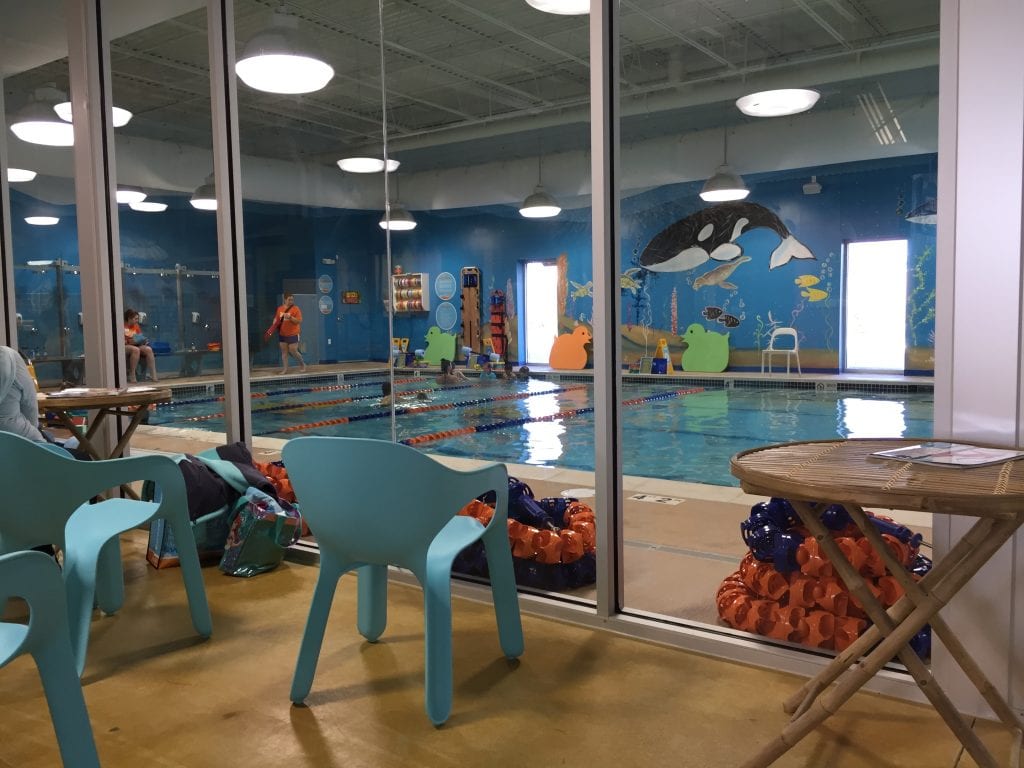 The store manager, Andrew, is probably one of the nicest guys I have met.  Every time we have come for a lesson he has gone above and beyond.  In fact, I arrived a week before the opening thinking that we had swim lessons and he took me on a small tour.  The kids were able to see the pet turtles before the big opening!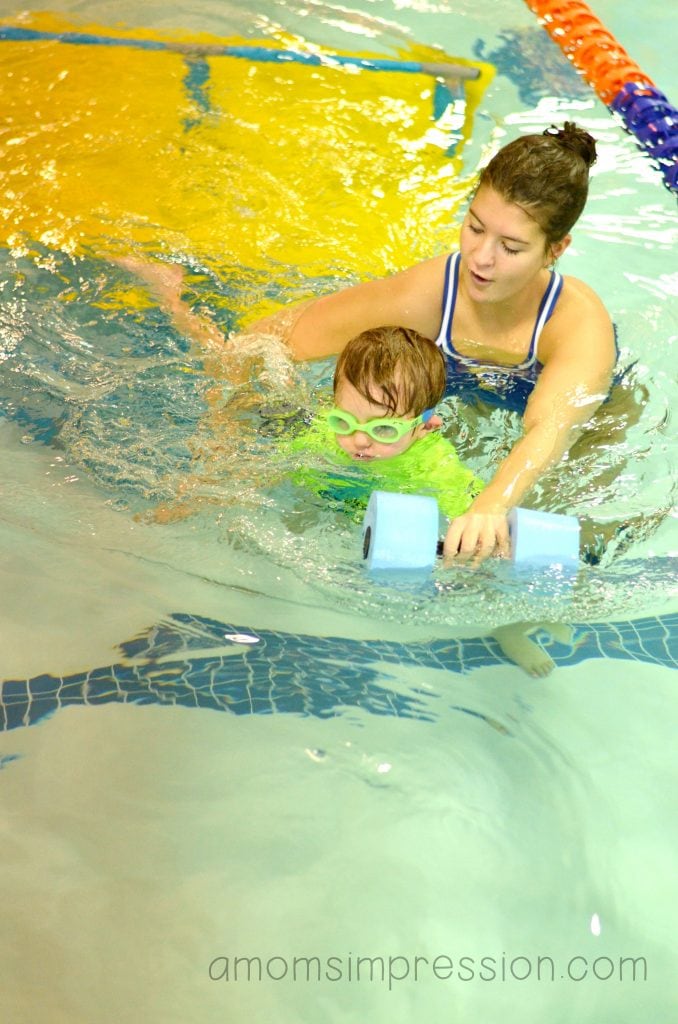 For more information about the new Goldfish Swim School in Fishers, Indiana be sure to visit their website.  Come on over and check it out, you will be amazed at how different and special swim lessons can be!
 A huge thank you to Goldfish Swim School for providing my family with a month of lessons.  We signed up for our second month because we love it!  All opinions are 100% mine!