I have written this post in cooperation with a sponsored campaign with Champions for Kids and The Motherhood.  All opinions are 100% mine!

We started school this week!  I can't begin to tell you how exhausted I am this week.  Jonah also started kindergarten this week and he is also a very tired boy.  In fact, he fell asleep in the car on the way home from school yesterday at about 4:30 and slept all the way until 3 am this morning!  The poor little guy.  We really need to get back into our rhythm.
My family is extremely lucky to be able to buy our own supplies for school.  Not all families are able to mange back to school time. Inspired by the PURELL® Lend a Hand Program, I thought it would be a great experience for Jonah and I to collect some donations for our 750 students and teachers.  Our school has over 65% population of Free and Reduced lunch which means that there is a lot of need for school supplies and food.  We have an amazing PTO that created a Community Closet to collect and distribute food, personal hygiene products as well as school supplies. Teachers have access to this closet to get items that we need for our students.  It is an amazing resource.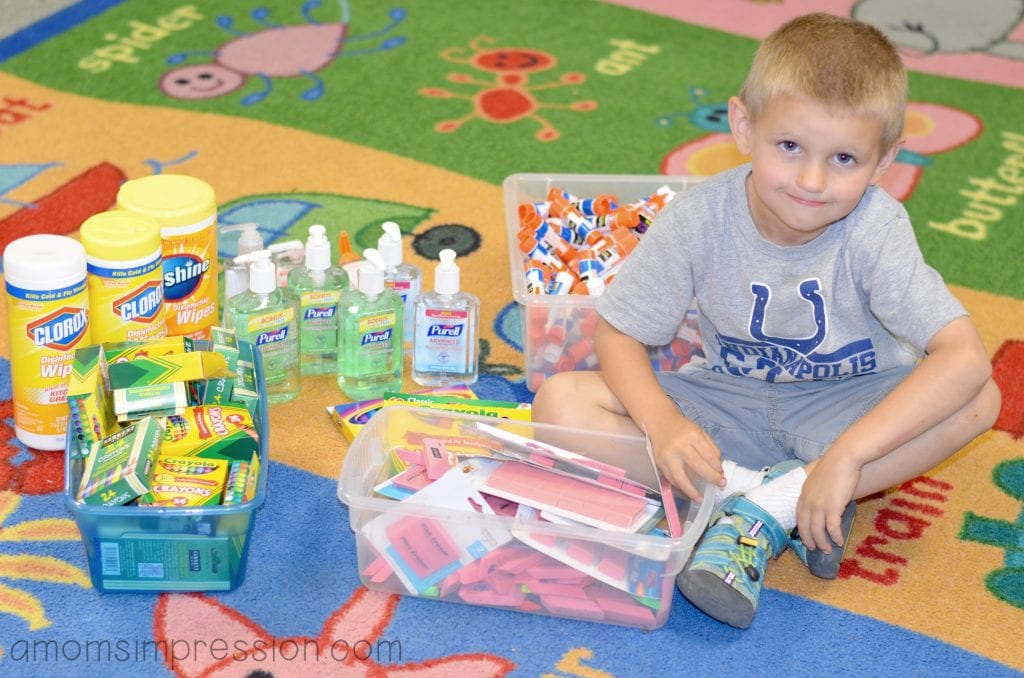 The beginning of the year brings some great deals at the retail store on school supplies.  I gathered some donated supplies from friends as well as some amazing deals I found at the stores to make a donation to the closet.  I found a great deal at Walmart for PURELL and combined it with a coupon that you can get here! According to the Centers for Disease Control and Prevention, and other leading health organizations, proper hand hygiene is one of the most important preventative measures you can take to reduce your risk of illness and infection. A school can never have too much hand sanitizer! 
The closet is almost completely empty for the new year.  Soon it will be filled with backpacks full of supplies as well as food donations for our students.  Jonah was pretty excited to be the first one to put his hand sanitizer donation on the shelf!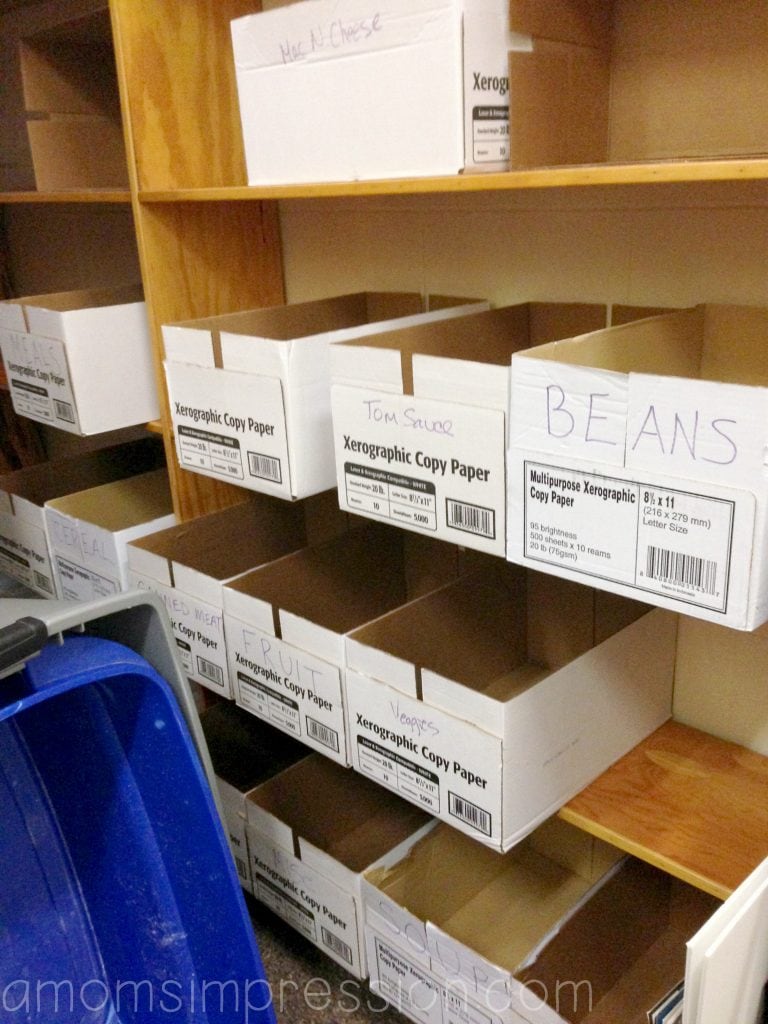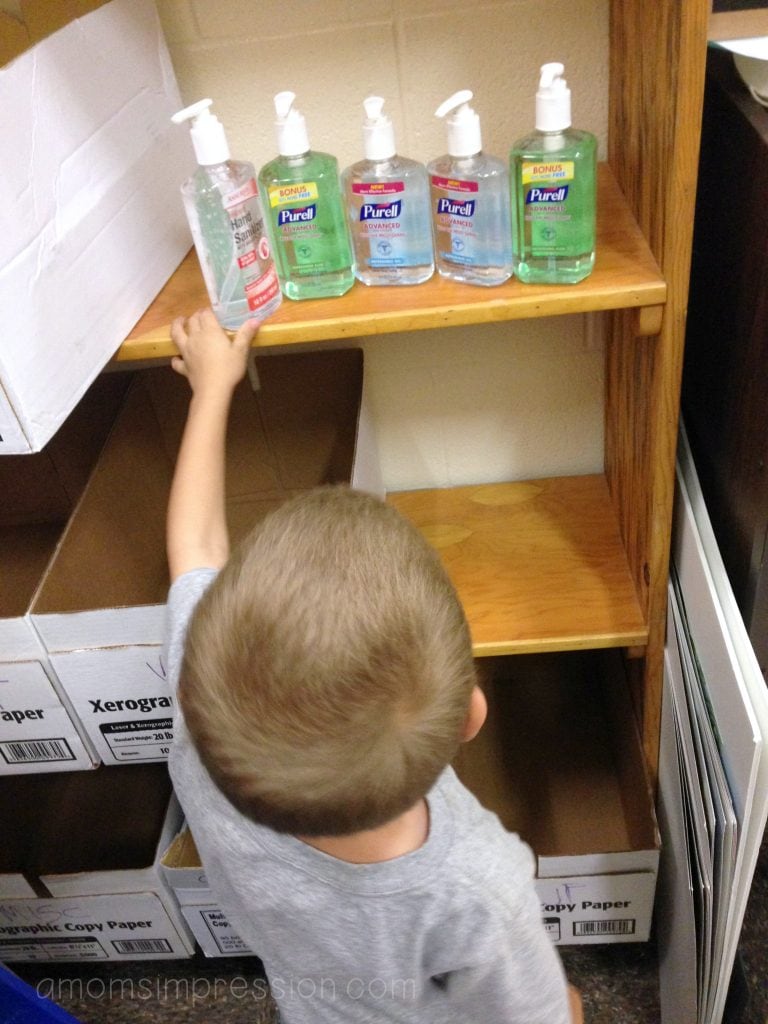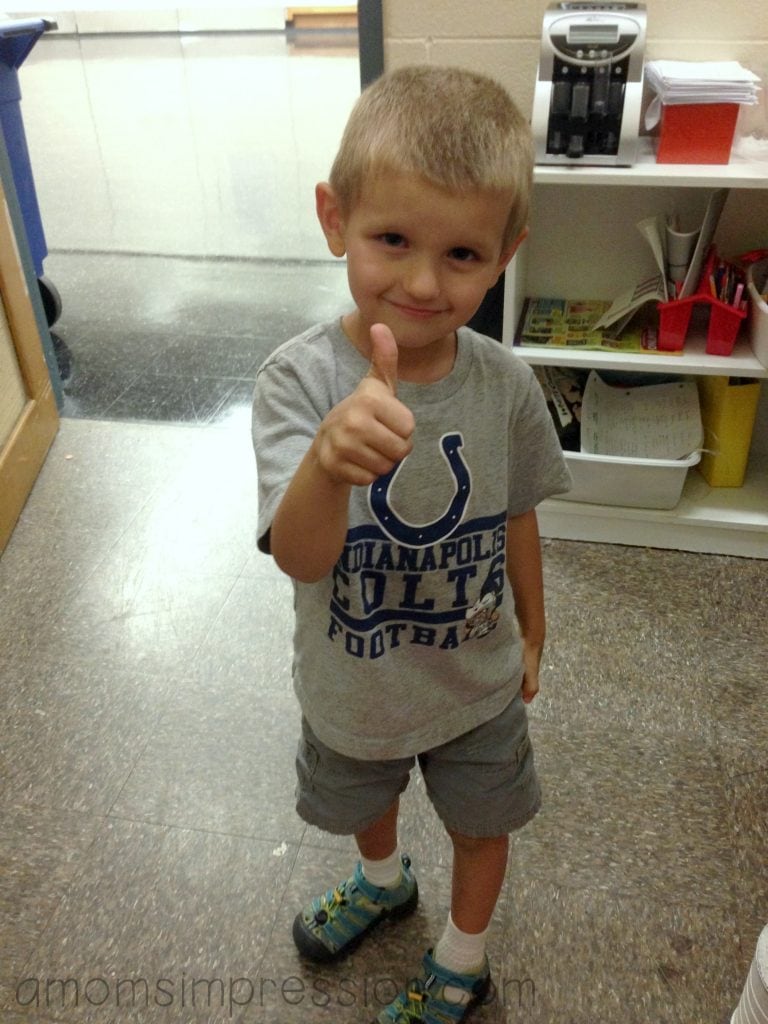 I love that this is a simple giving project that can make a big impact on both the kids at my school as well as my little man.  Every year we do something special for a teacher or a school.  Here he was 2 years ago when he made some gift baskets for preschool teachers: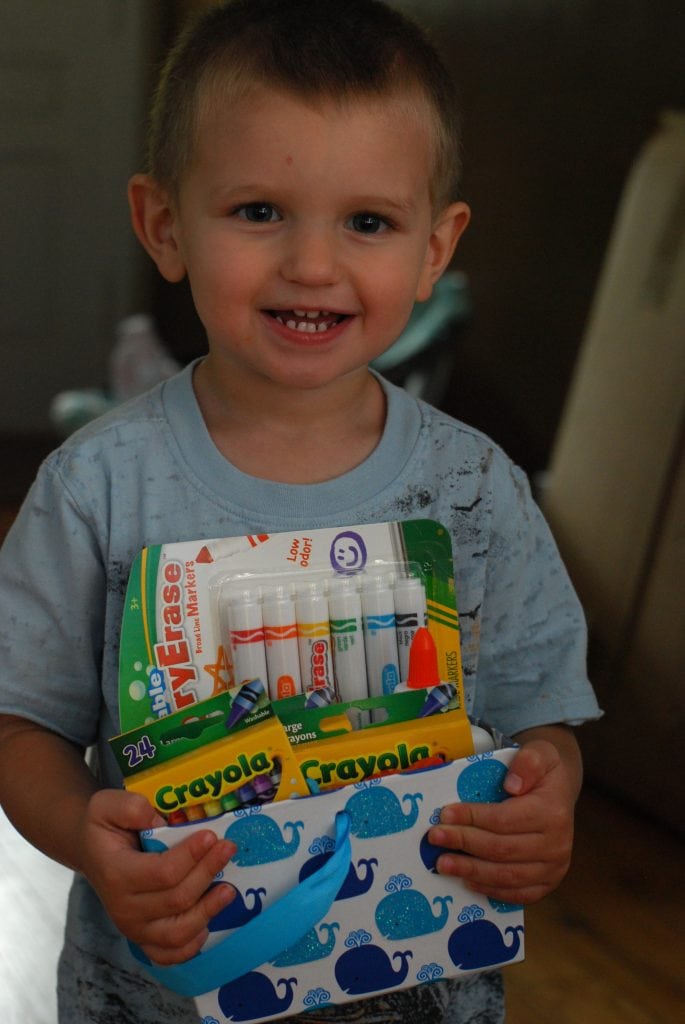 Teaching our kids to think about others is something we really have to work at.  If you family is able, donating to a school is such a rewarding experience.  We had conversations about the fact that there are kids in his school that don't have enough food.  He was really interested.  He now wants to do a food drive to bring some cans to the PTO closet, I think that will be our next simple giving project.
From a teacher's prospective, I wanted to give Champions for Kids  and PURELL a huge shout out for helping the kids in my community.  I see daily what kind of impact a small donation can make in a child's life.
How do you teach your kids to give back?