A huge thank you to VTech for providing my family with the products seen in this post as well as providing the giveaway prize to a lucky reader.  All opinions are 100% mine. The VTech product, gift card, information, and additional gift pack have been provided by VTech.

Easter is probably my favorite holiday aside from Christmas.  I love when the kids come down and find their Easter baskets.  Seeing the look on their faces is so much fun.  Shopping for just the right toys and goodies in their Easter basket has become an art form of mine.  I want a good combination of educational toys, fun toys, and a little bit of sweets to go along with it.  I think I got a pretty good selection of educational toys this year thanks to VTech.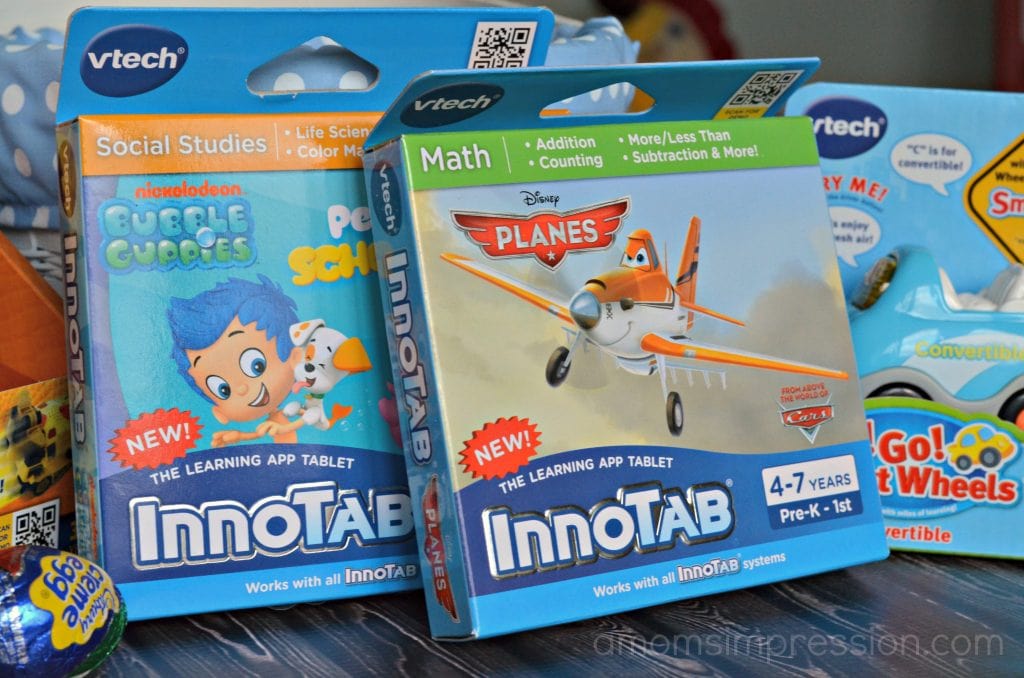 We have loved having our Vtech InnoTab  3S in our house.  Both my daughter and son love playing with "their tablet".  My son is going into kindergarten next year and loves math.  I can't wait for him to see his Planes Math game for his InnoTab.  He is going to flip out!  My daughter is learning her colors so the Bubble Guppies game is going to be a big hit with her.  Both games retail for $24.99.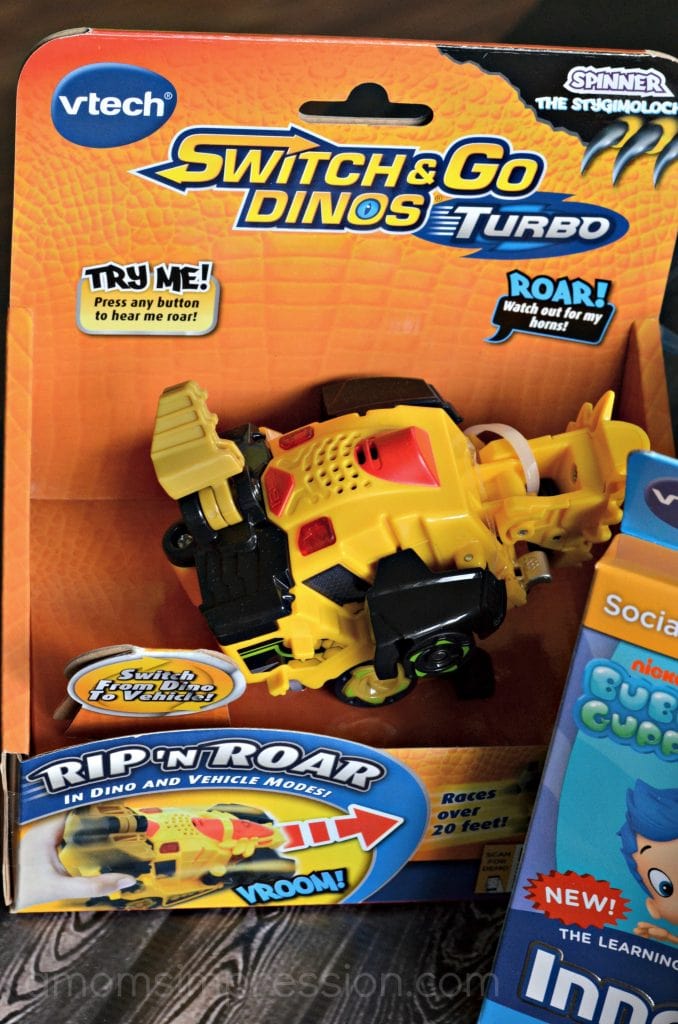 Boys seem to love Dinos and my son is no exception.  I also have a feeling that Caroline might get her hands on this yellow guy.  Kids can rev up the action with flywheels that let the dinos race and roar across the floor. Each dino also emits realistic vehicle and dinosaur sounds and phrases that teach fun facts about each dino. The range features six new dinos, including Dart the Triceratops, Zipp the T-Rex, Spur the Stegosaurus, Fray the Ankylosaurus, Cruz the Spinosaurus and Spinner the Stygimoloch. The best part is that they retail for only $9.99!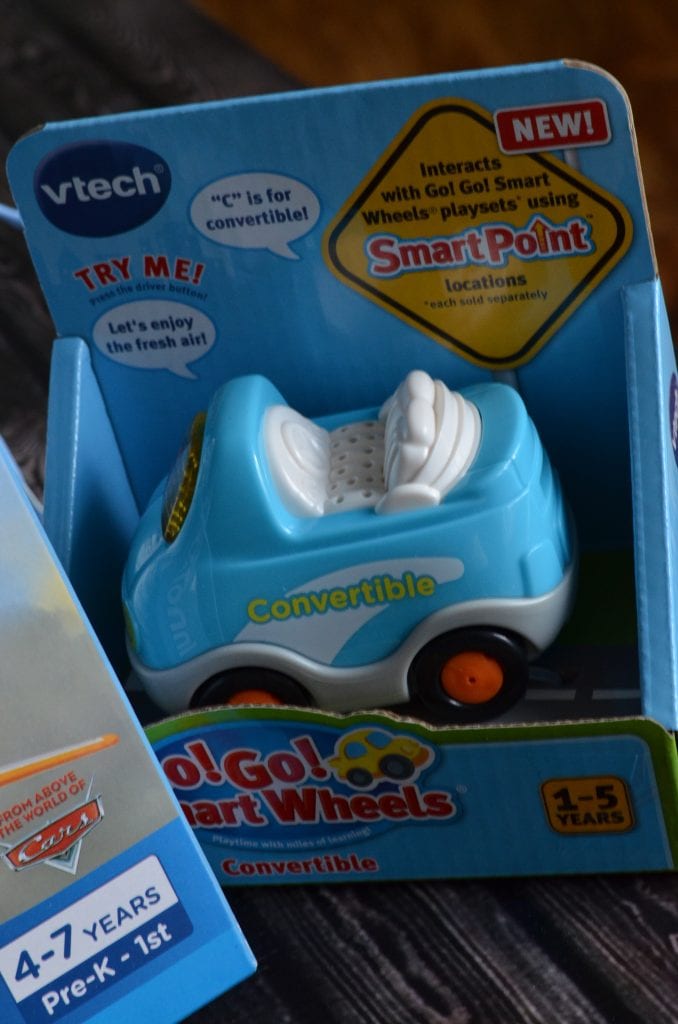 Caroline is going to be the lucky recipient of the Go! Go! Smart Wheels Convertible in her basket.  She loves cars and these electronic play vehicles are perfectly sized for little hands and entertain children with a light-up button that activates music and sounds. She will also learn about different letters and vehicle names through pretend play.  These wonderful little guys are only $7.99 so they make the perfect addition to any little ones Easter basket.
Want to win all of the amazing products shown?  One lucky winner will!
Win It
One (1) lucky reader will win a Vtech Prize Package that includes all four products shown in the top photo!  MSRP $67.96!