This is the time of Christmas lists and trying to find the perfect gift to give this holiday season. My kids are writing down toy after toy on their lists and while this is perfectly fine, we also like to give non-toy gifts to them. Some of my most favorite gifts that I have received have been experiences, like musical tickets, or a trip somewhere.  This holiday season why not give the gift of swim lessons to your little ones or to a family member.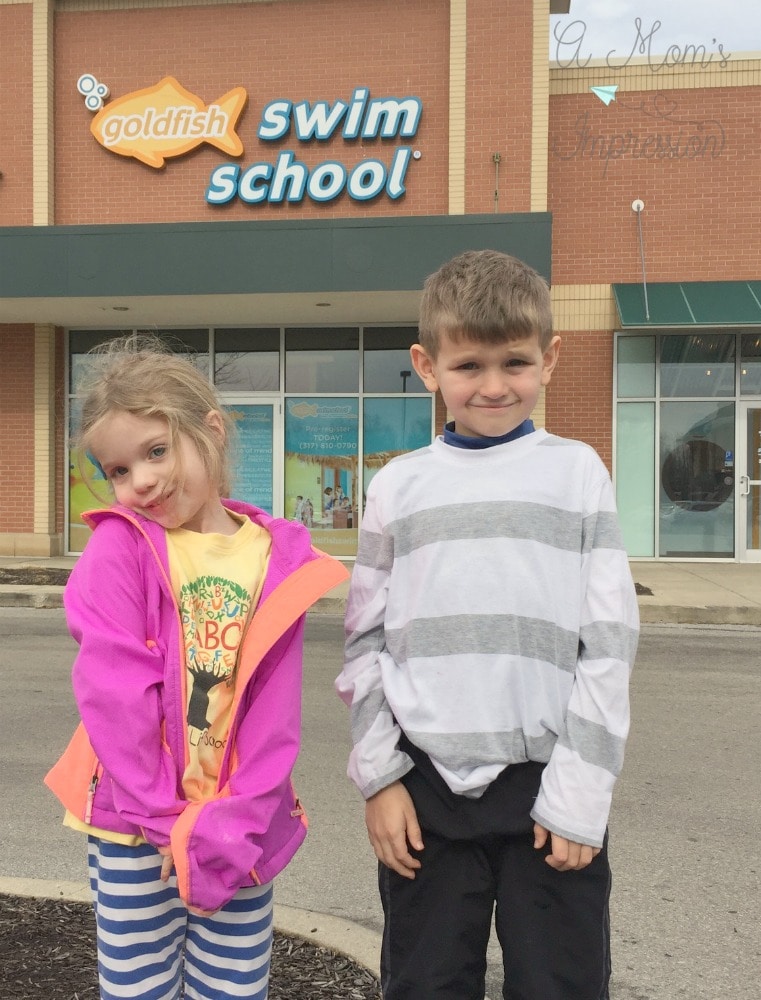 Right now Goldfish Swim School's  holiday baskets are available and are fun to open!  They are filled with goodies like two months of swim lessons, family swim passes, a winter hat and water bottle. The baskets start at $168 for current members ($225 value) and $193 for new members ($250 value), and they can be purchased at Goldfish Swim School Fishers or Goldfish Swim School Carmel.
Goldfish Swim schools are inside facilities with warm water making it the perfect gift for year-round swimming.  They offer Family Swim days and activities throughout the year, you can even host a child's birthday party there! We have been members for almost a year now and Caroline is finally able to swim without bursting into tears!  It is wonderful to see her confidence increase and I know it will only get better since she goes to lessons once a week no matter what the weather is like outside.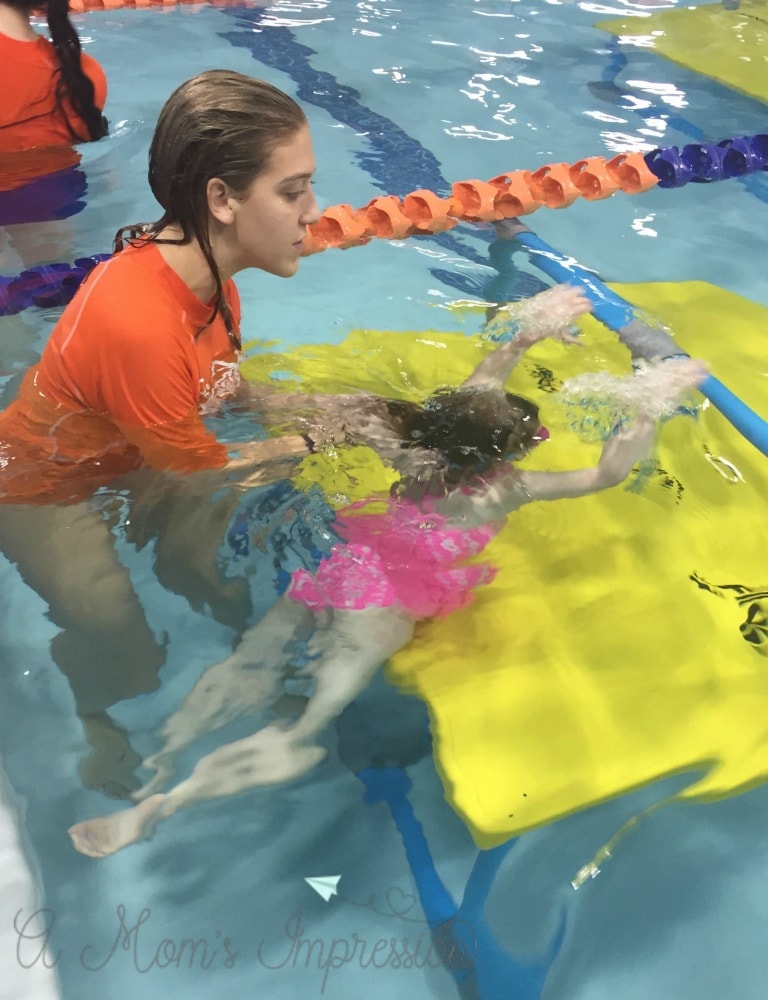 Win It

I am very excited to be partnering with Goldfish Swim School in this amazing giveaway! One lucky reader is going to win a Goldfish Swim School Holiday basket that can be redeemed at either the Goldfish Swim School Fishers or Goldfish Swim School Carmel before December 30th!
All you have to do is leave a comment below telling me what your favorite holiday gift has been and you will be entered to win.  I will randomly draw a winner from all entries on December 15th. Please remember to claim your prize before December 30th at either Goldfish Swim School.
Good Luck!