In case you haven't heard, I start back to school next week!  I know… where did the summer go?  I wish that I could say that my classroom looks great and I'm ready for the new school year, but in reality it looks more like this…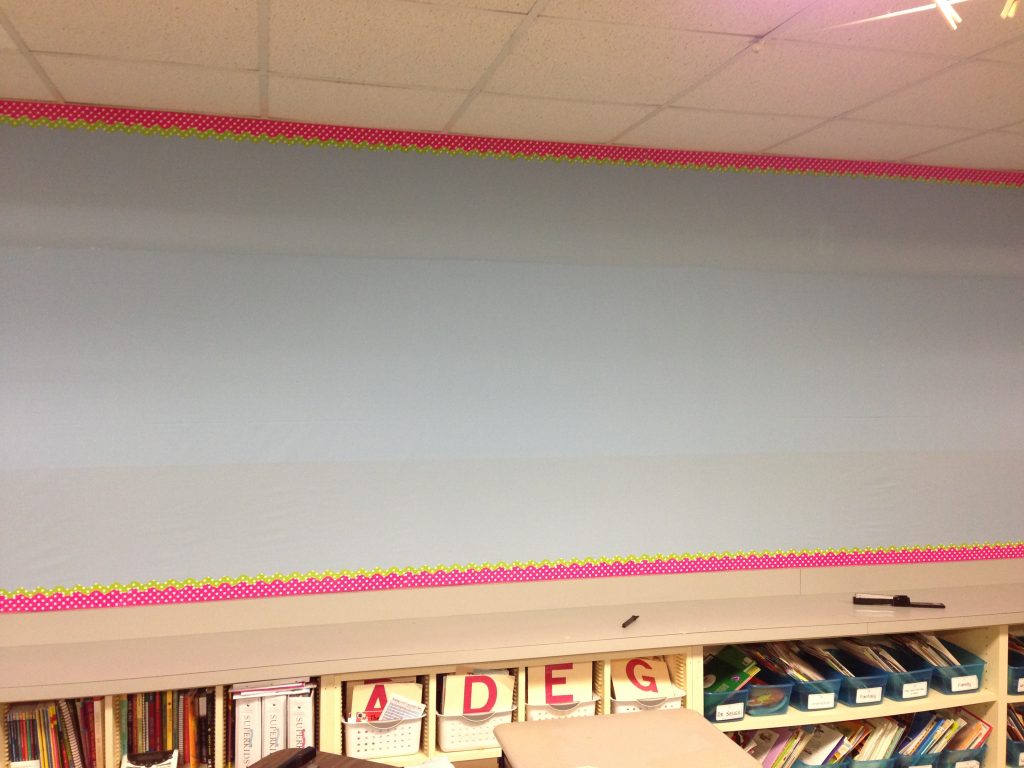 … its absolutely bare.  In fact, I am really far behind getting it ready for the kids to arrive on August 5th.  I finally tackled the big ugly wall in my classroom and put up some nice blue fabric to create my word wall.  I think it looks great, but it needs some labels and signs to make it look the way I want it to.  Enter my Fellowes Saturn2 95 laminator.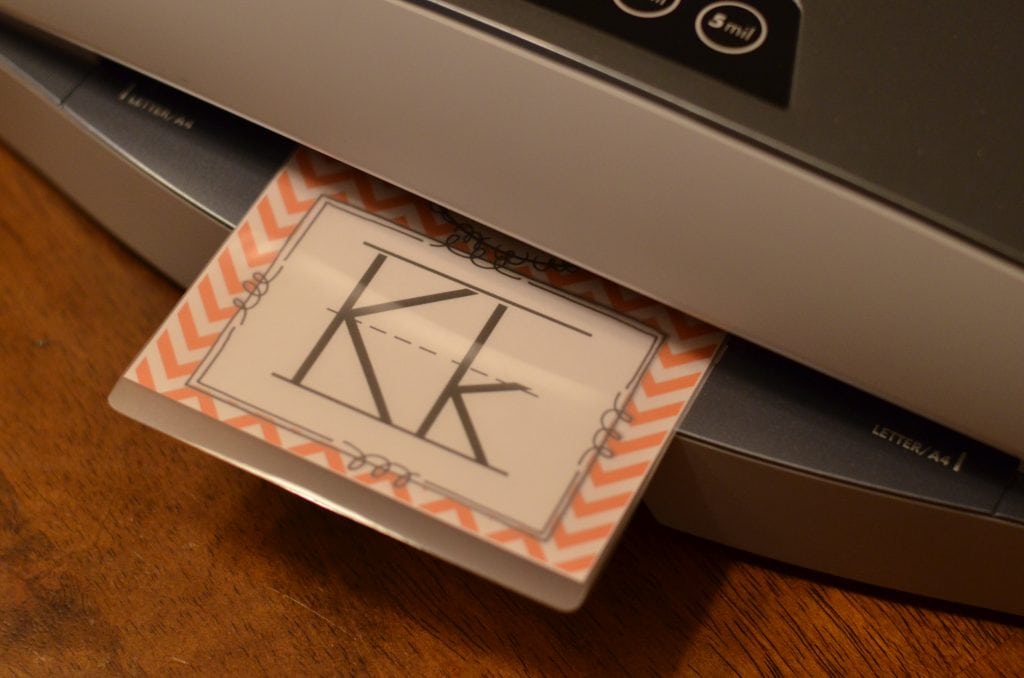 This little beauty has been a lifesaver the past few days.  I am unable to get into school right now because I am busy being a mommy.  I just can't leave my kiddos at home to go in and set up my classroom.  With my little laminator buddy, I can now make things for my classroom in the comfort of my home.  This year I decided that my old word wall and alphabet needed a little updating.  I have had the same ones up since I started teaching.  With a little help from my printer and laminator, I now have a modern, bright set of alphabet cards for my word wall.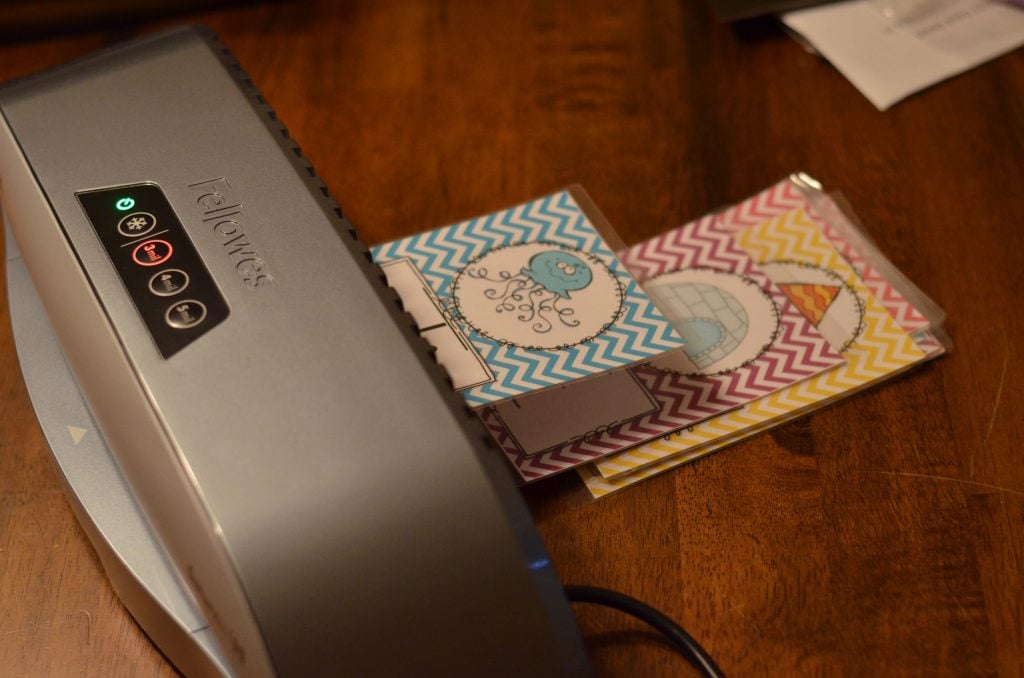 Even better, these cards fit perfectly into the Fellowes 3 mil photo pouches that can be purchased at Staples.  I love this because this eliminated the need to cut them out, what a huge timesaver!  I was amazed with the quality.  The 3 mil thickness was perfect for this project.  The laminator will also except thicknesses up to 5 mil for those special projects that need a little more protection.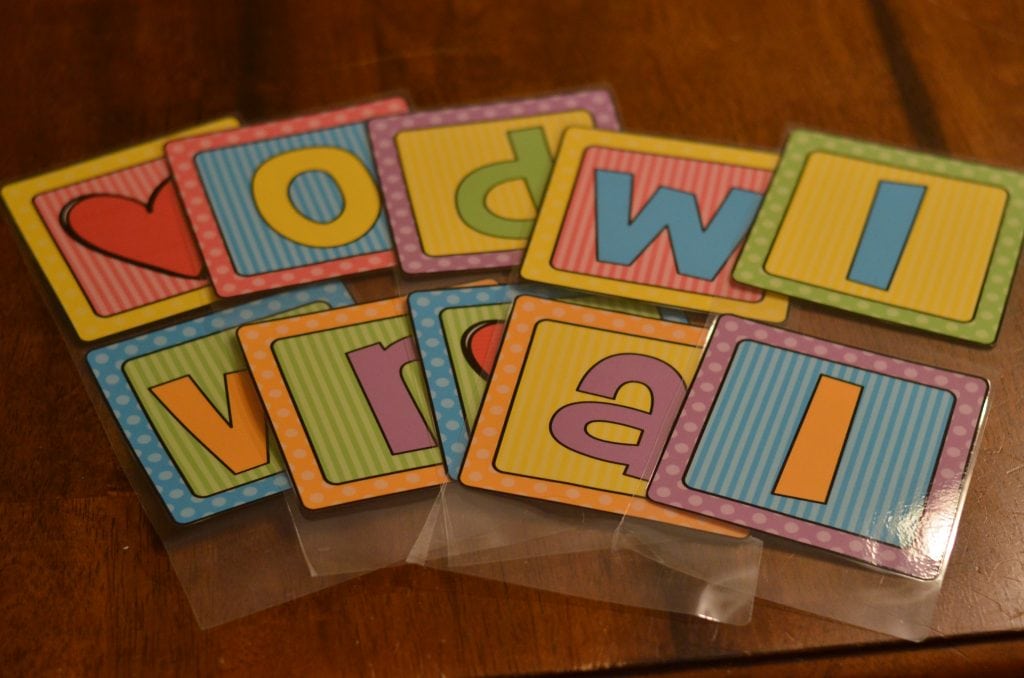 In addition to my word wall letters, I also printed out letters to label the parts of my room.  These letters will spell out Word Wall for the large wall and I will hang them above my new alphabet letters.  I also laminated my Reading Strategies Board headings to match my new alphabet.  The bright colors are really going to stand out against the blue fabric wall.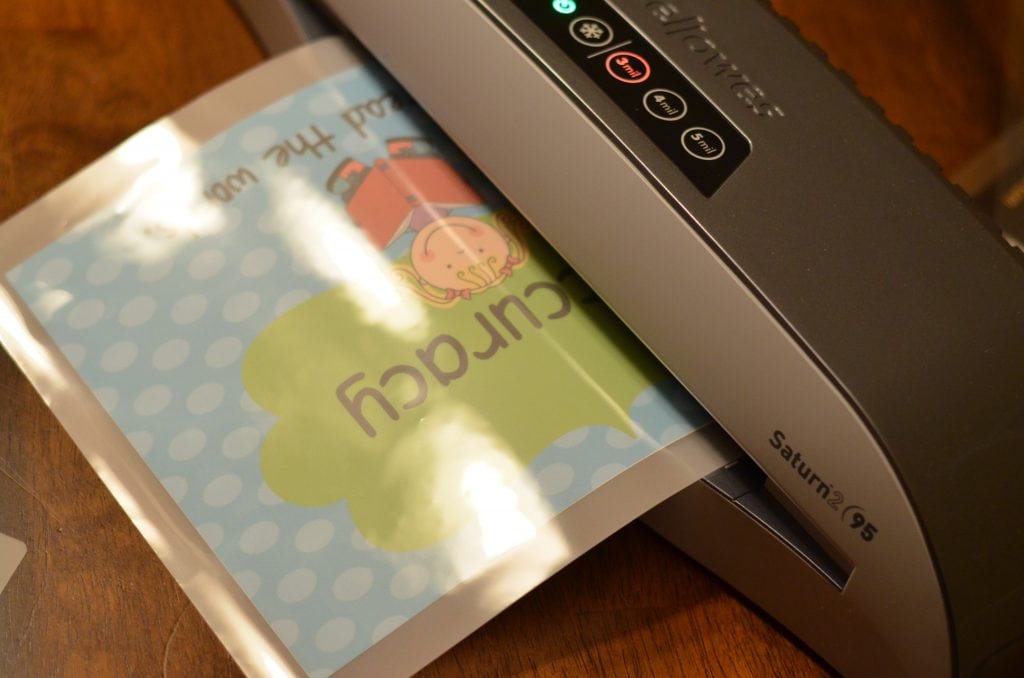 It only takes about 6 minutes for the Fellowes Saturn2 95 Laminator to heat up and be ready for use.  The colors just pop when it goes through the plastic and they look amazing.  I don't think I could purchase anything at the teacher stores that would look as good as these do.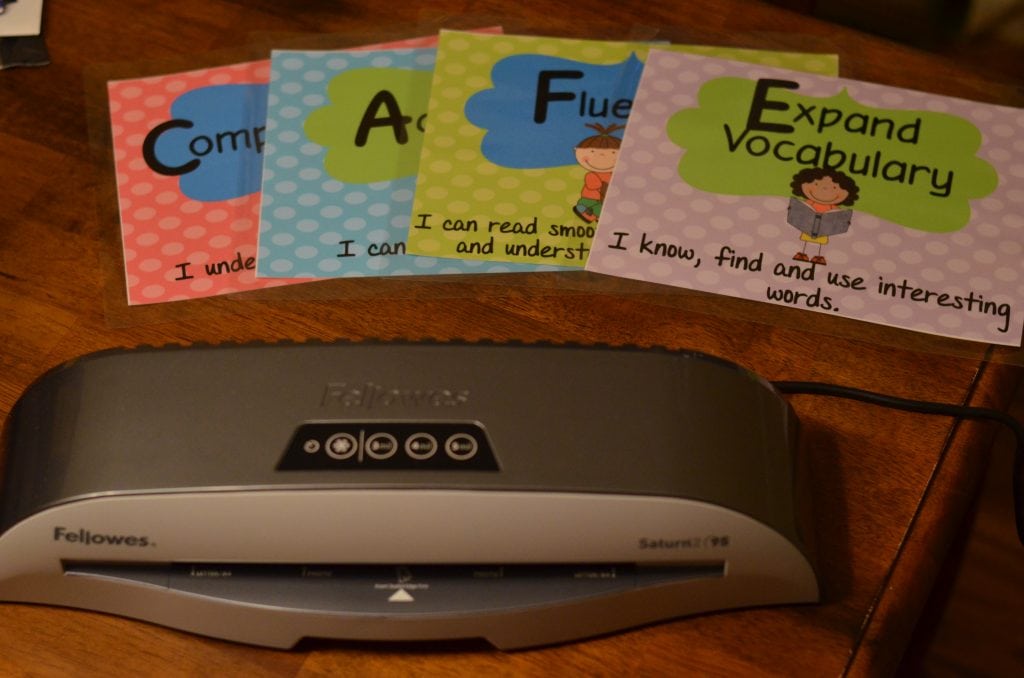 The Saturn2 95 is the perfect machine for moms and teachers because it combines exclusive technologies and features:
HeatGuard™ Technology:

Double-walled insulation keeps heat inside so laminator is comfortable to touch, making it safe for homes and classrooms with children

Advanced Temperature Control:

Hot and cold laminating capabilities ensure consistent, smooth results every time

Release Lever:

Permits easy removal or re-centering of stalled pouches to prevent jams
Think of all the wonderful things you can make and preserve with a Fellowes laminator.  You could laminate award certificates, special photographs, artwork, the possibilities are endless.  I had such a great time coming up with ideas, so I created a back-to-school-themed Pinterest board that includes fun home and classroom projects that can be created using the Fellowes Saturn2 95 laminator. I hope you check it out.
The Fellowes Saturn2 95 laminator is available at Staples and Staples.com for a suggested retail price of $159.99. In addition to the Saturn 2 95, Fellowes offers a wide range of laminators and laminating pouches to suit a variety of needs. You can also find their products at Wal-Mart and Amazon.com.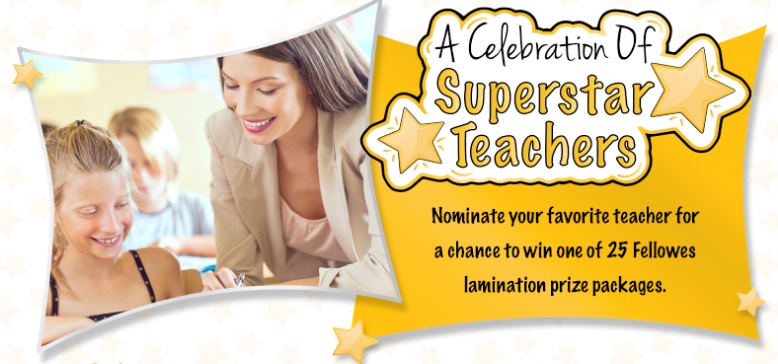 Do you know a hard working, deserving teacher? From July 15 – September 30, Fellowes can help you recognize a special teacher in your community with the "Celebration of Superstar Teachers" contest. Nominate an exceptional teacher on Facebook.com/Fellowes and they could win a Fellowes classroom prize pack, including a laminator!  I know a lot of teachers who would love to have one of these at home!
Want to win one for yourself?
Fellowes is giving away one (1) A Mom's Impression reader a Saturn2 95 laminator of their very own!