The temperatures have started dropping and the leaves have begun to fall.  We are slowly diving into that special time of year.  You know what I am talking about it. That time when a nice cup of cocoa by the fireplace is the perfect remedy for the chill outside.  That time when our children get excited about gifts under a tree.  Oh yes, and that time of year when dozens of family members invade our home, wanting to be fed.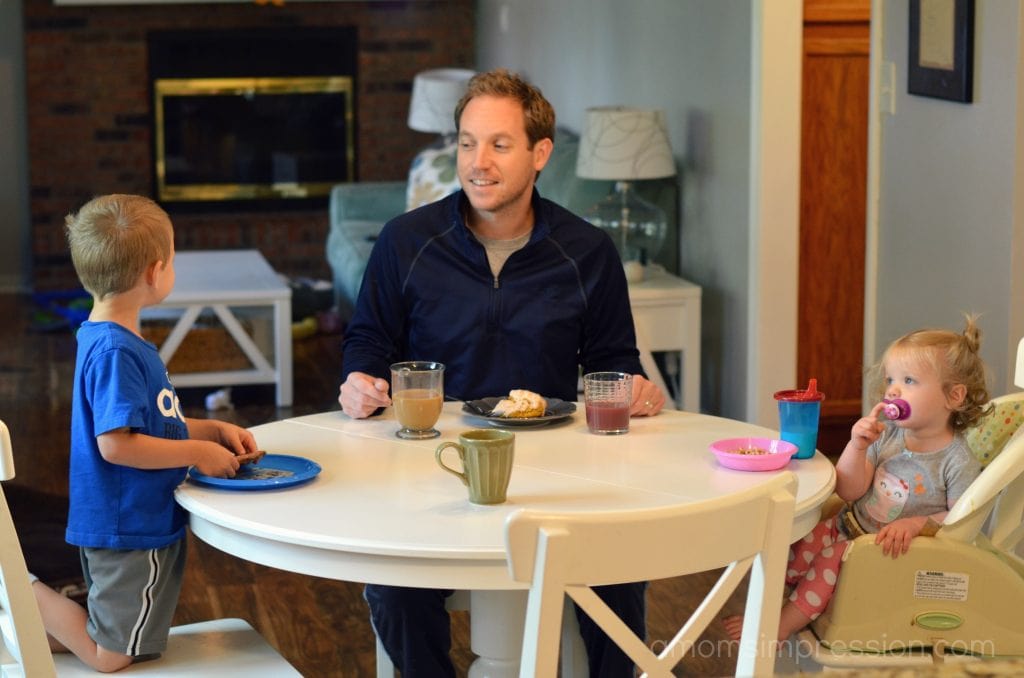 We all love our families.  And we are completely happy to see everyone during the holidays.  That is what the holidays are all about, right?  But, let's be honest, it is super stressful to plan, shop, prepare and feed all these people that invade our house.  And why does everyone have to hang out in the kitchen?  Can't they see I'm working here?
As we turn the corner into the hectic holidays, it is important to find help anywhere we can get it. This is why I am happy to say that Best Buy has you covered.  If you are thinking about upgrading your kitchen, now is the time to do it.  I am astounded by how much more advanced kitchen appliances are nowadays.
Have you seen Samsung's new Family Hub 2.0 Stainless Steel Refrigerator?  This thing is amazing!  You (and your whole family) can connect to it wirelessly via your smartphone and do all sorts of cool things.  Anything from streaming music and videos to sharing calendars and photos is all done via the 21.5" touchscreen on the door.  Have you ever been at the store and weren't sure if you needed more sour cream?  There are 3 built-in cameras that enable you to look inside your refrigerator from your phone anywhere you are!  What if you know you have sour cream but you don't know when it expires?  This appliance will keep track of all of your expiration dates for you!  The Samsung Family Hub 2.0 will certainly make planning your big meal during the holidays much easier.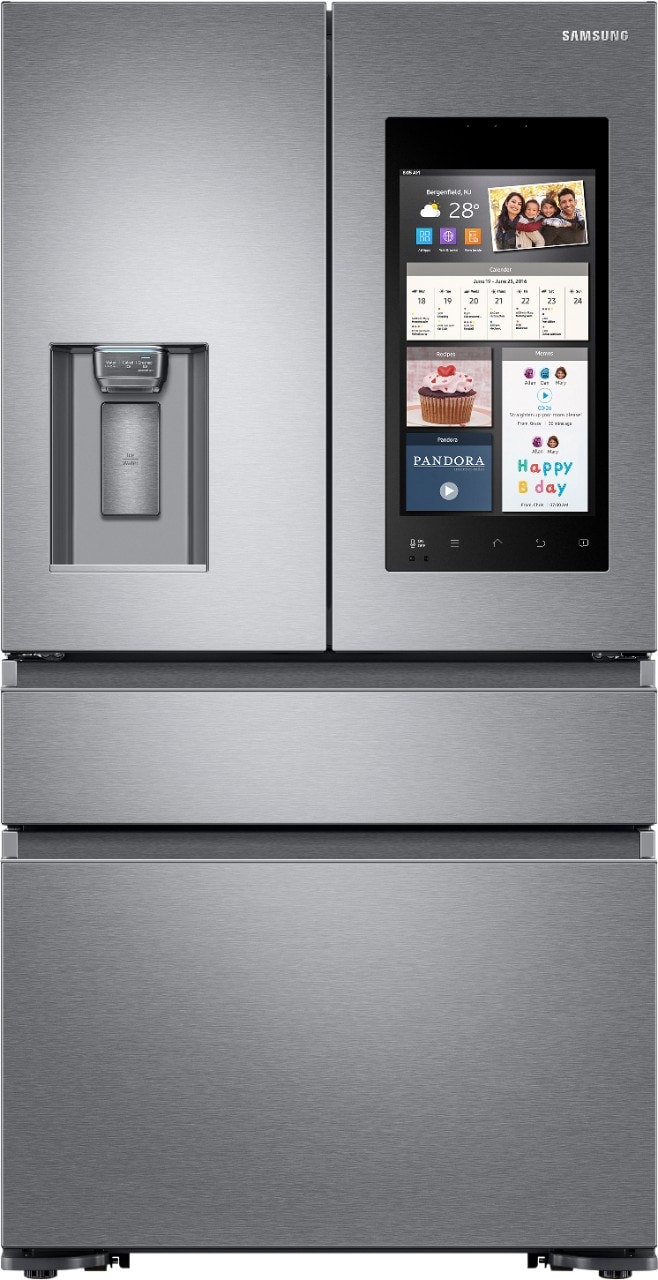 Another Samsung appliance I have been very impressed with is the 30" Microwave Combination Wall Oven with Flex Duo.  This sleek looking, black stainless steel beauty will get your meal prepared perfectly and efficiently.  With the Steam Cook feature on the oven, you can get savory, crispy results on the outside while keeping your turkey tender and moist on the inside.  The microwave has a Speek Cook feature that uses power convection to cook your food even faster and more evenly.  But there are two features about this oven that I think are so super cool and helpful when preparing a large meal for a lot of people. The first is the Flex Duo™. This allows you to cook three different things at three different temperatures all at the same time.  Think for a moment about how much easier that will make things for you on the big day!  The second thing that I loved was the WiFi connectivity.  This enables you to monitor your cooking from your phone remotely.  You can turn off, turn on, preheat your oven, all from your phone!  I also love how you can control your oven the old fashioned way as well.  I think technology is great, but I'm kind of an analog sort of person.  This is why I love that they have some really cool, modern looking knobs that are very user friendly to use.  But all of the settings are displayed digitally on a touch screen.  The best of both worlds!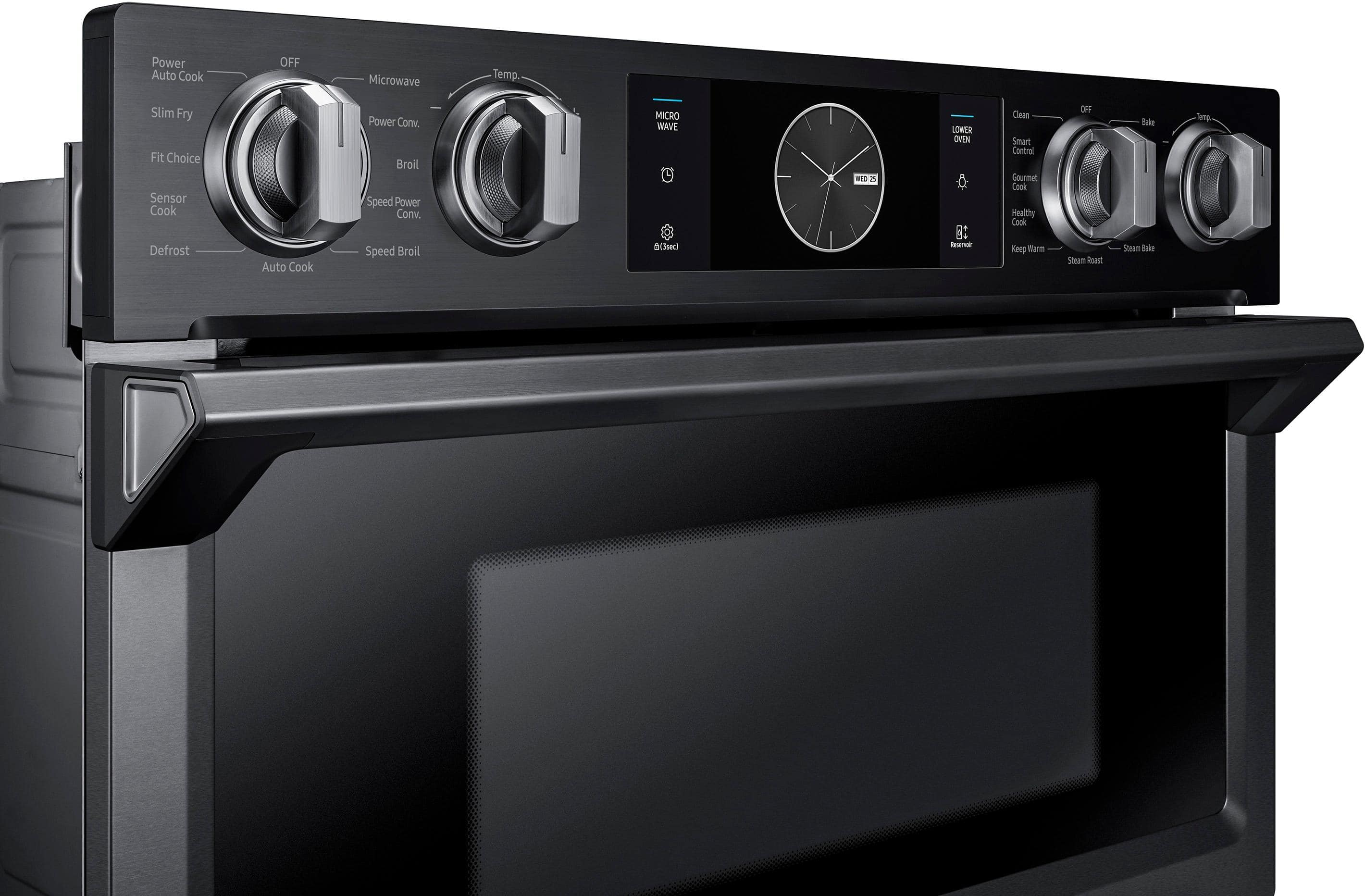 Samsung has a ton of other appliances that I implore you to check out.  These are all available at Best Buy.  Also, Best Buy has given you another reason to choose this season as the season to update your kitchen appliances.  If you buy four or more Samsung kitchen appliances, Best Buy will take an additional 10% of your purchase!
Don't wait until your uncle has you cornered by the dishwasher in your kitchen, telling you about his latest trip to the Wisconsin Dells while you are fretting about whether the turkey is done.  Now is time to get your kitchen ready for the upcoming holiday season.  Go to bestbuy.com and check out all of the great new appliances that Samsung is offering.  Or, better yet, head to your nearest Best Buy and see these beauties in person.