As my wife was approaching her 40th birthday, I really wanted to give her a special party to celebrate the occasion.  She didn't want anything too big, she just wanted to share the day with some close friends and family.  I did have one very big surprise for her.  Her sister was planning on flying all the way across the country to spend some time with us for a couple days. I was so excited about this and I knew my wife would be so happy to spend this special time with her sister.
The last time her sister was able to come visit us was 10 years ago.  Back then, we were in a very small "starter" house and didn't even have room for them to actually stay with us.  They had to stay with a family member for their whole visit.  I was so excited to show her sister and her sister's husband our new house that we moved into about 4 years ago.  We have put so much work into this house in the past couple years and I am really proud of it. When we bought it, it was very outdated and has needed a lot of upgrades.  Unfortunately, like all homeowners know, the things you need to do and the things you want to do to your house sometimes conflict with each other.  For instance, we would love to redo the flooring of our whole upstairs.  It is still the original carpet and it is about 20 years old.  And it looks every bit it's age.  So I was a little stressed about that.  Our house is so awesome in so many ways, but the carpet has got to go!
So when my wife told me she just happened to have the chance to work with Zerorez® carpet cleaning, I was so pumped.  Of course, I couldn't tell her why I was so eager to get the carpet cleaned, I just got very lucky!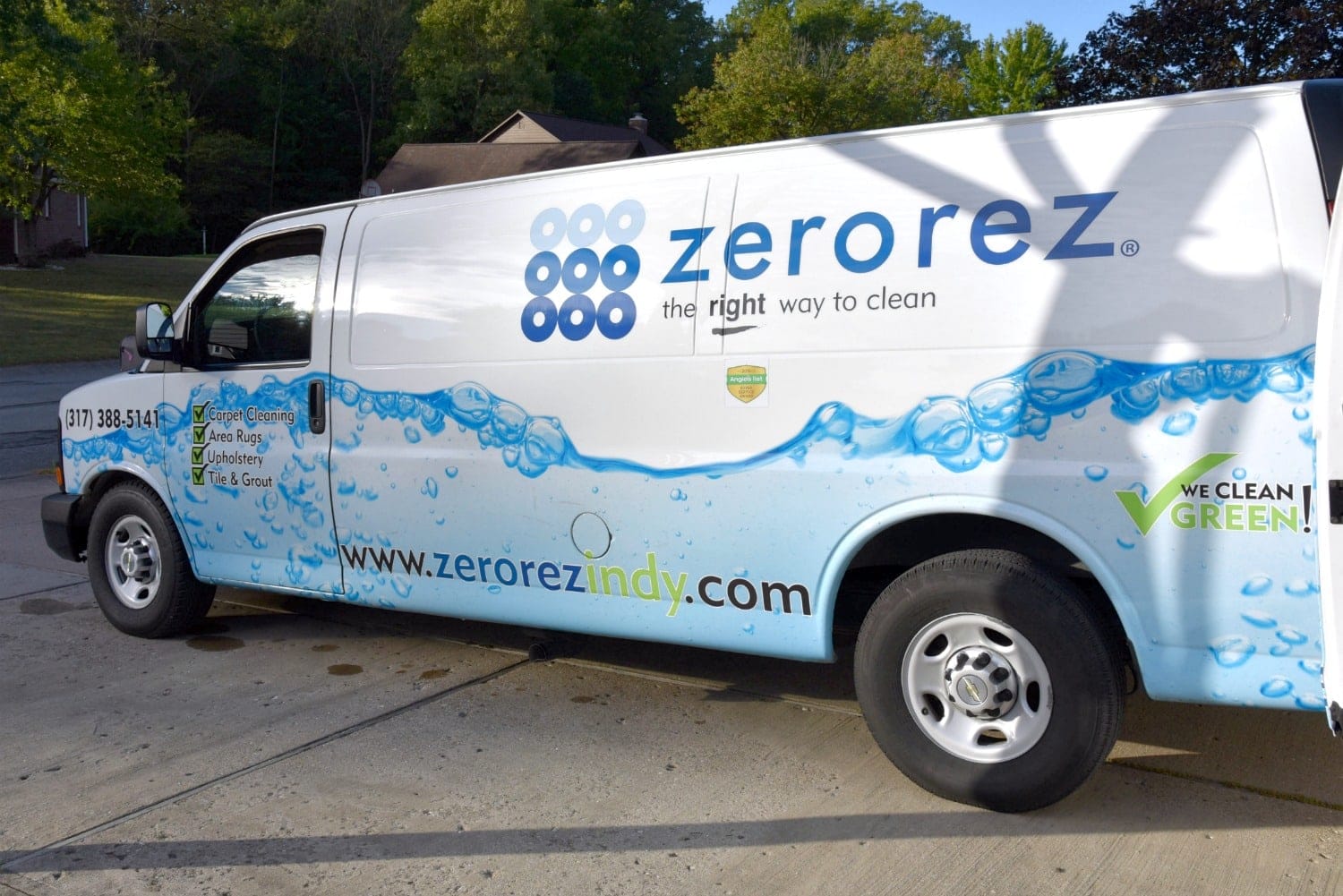 The great thing about Zerorez® is that they use their groundbreaking GREEN ZEROREZ® cleaning system.  This is a non-toxic, water-based cleaning agent that cleans your carpets without and soaps, detergents, or shampoos. When other cleaning companies clean your carpets with these agents, they dry and leave a residue that acts as a magnet for dirt.  So cleaning your carpet will just make them dirty again in the long run.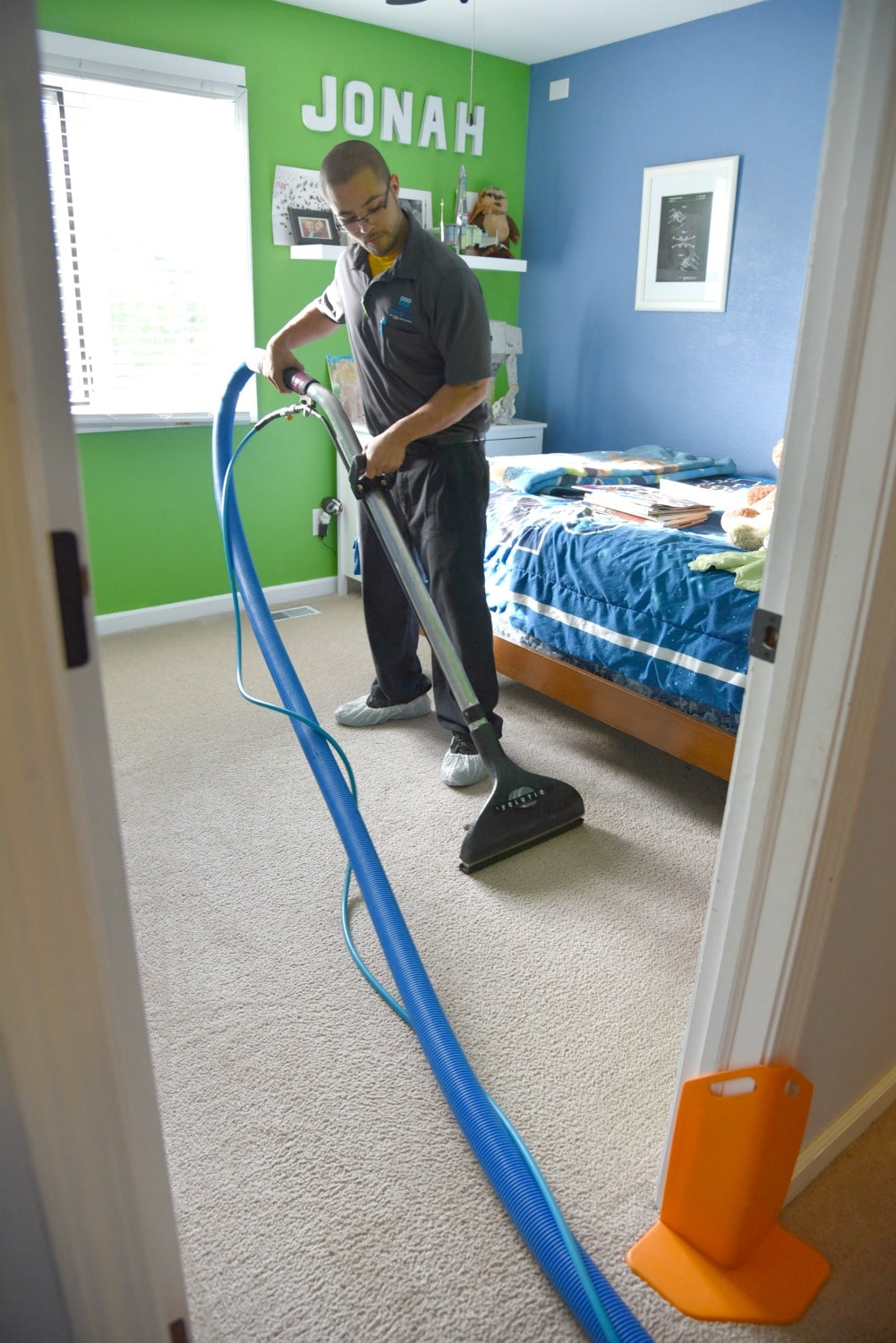 Zerorez® uses their non-toxic, water-based cleaning agent called "empowered water".  They use patented technology to shoot the "empowered water" into your carpet to loosen and clean all the dirt and grime.  It is all suctioned up through their extraction wand and disposed of.  What is left is the carpet that doesn't have any residue of cleaning agents left in it and they don't have to get your carpet as wet so there is a much shorter drying time.
Cleaning the carpets is a 3 step process.
First, they use this crazy machine that pulls up everything from your carpet.  It's like my Dyson on steroids.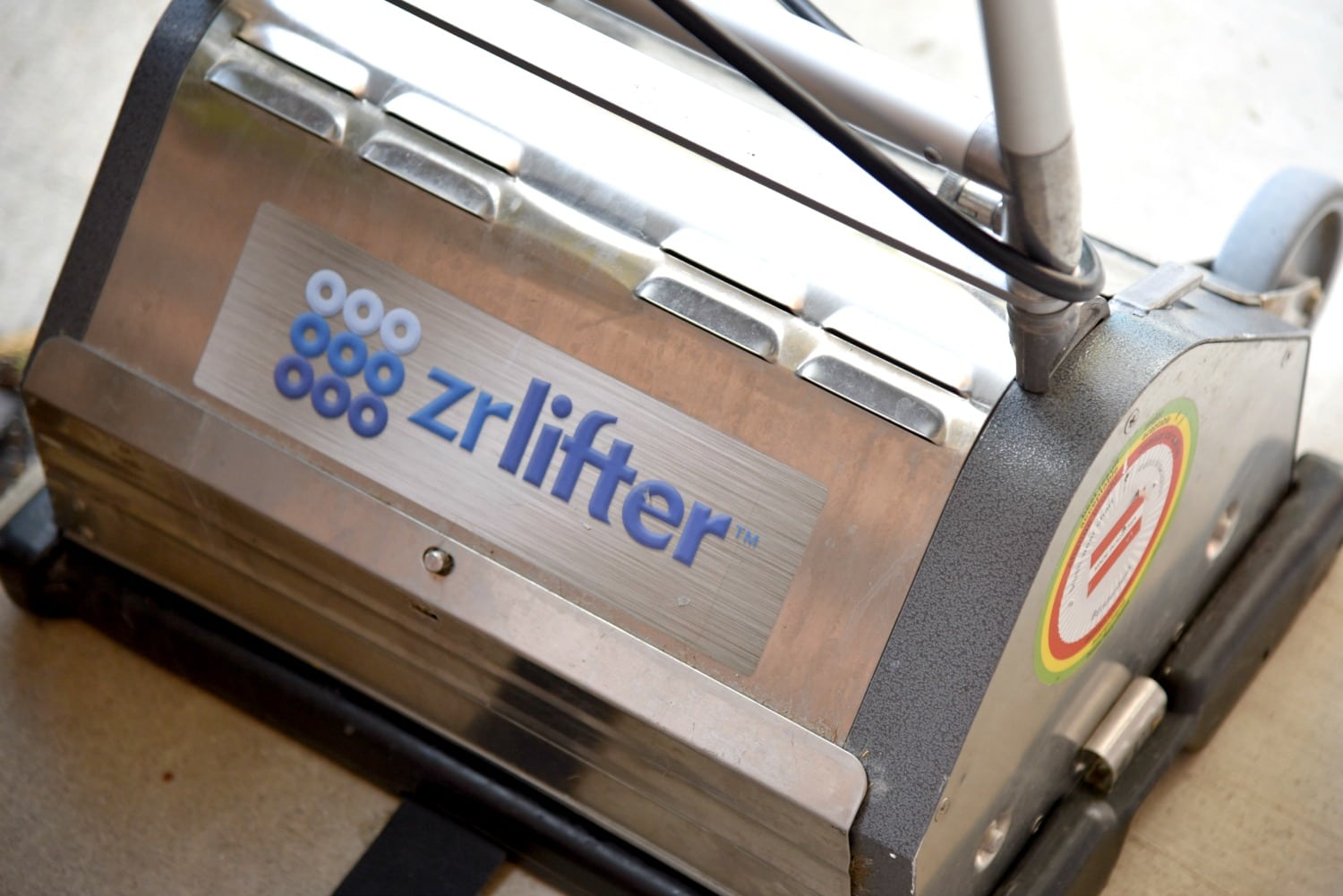 Next, they sprayed this citrus smelling treatment that made the entire house smell delicious!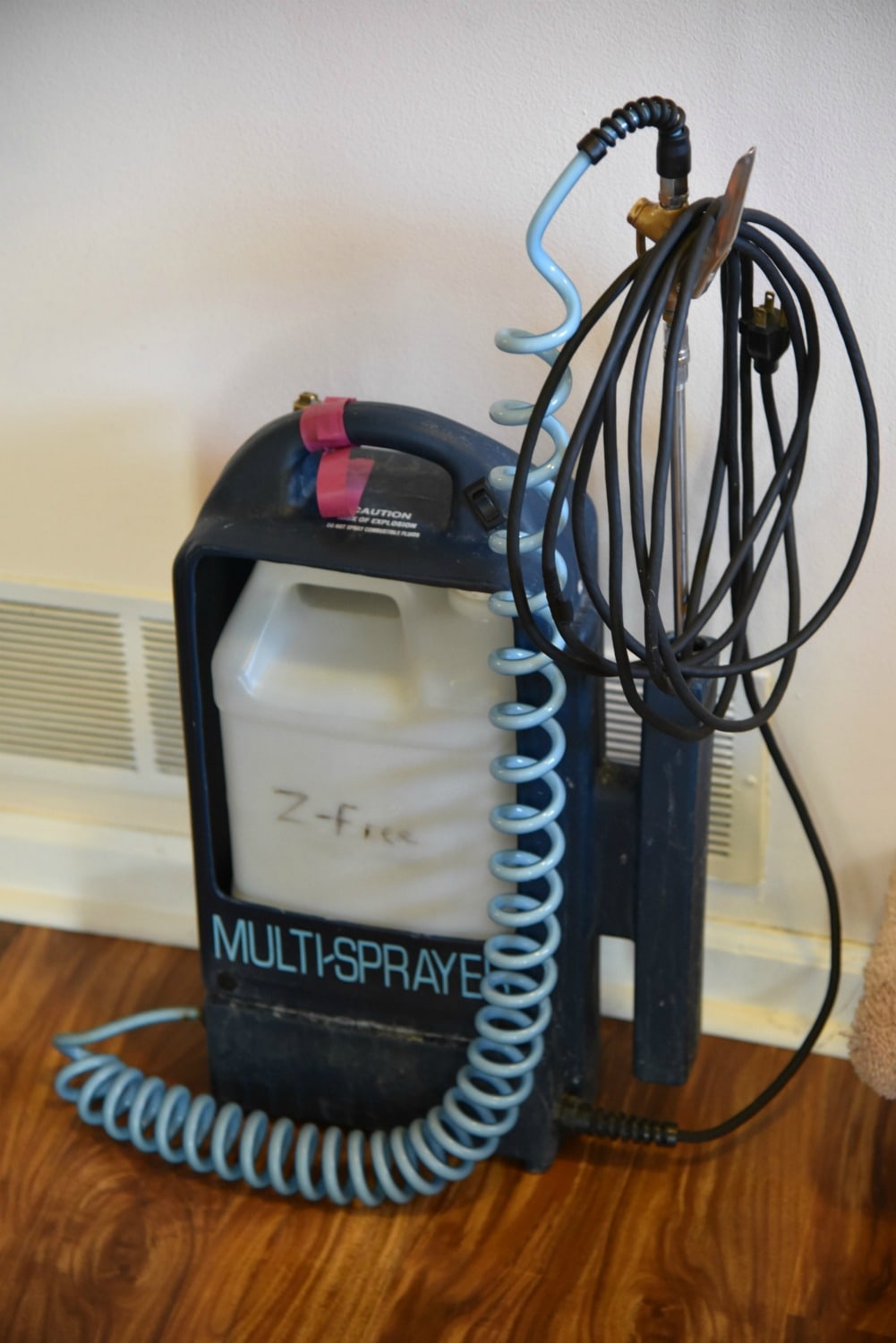 Finally, they used their patented cleaning processes to clean the carpet.  We needed to let the carpets dry about 6 hours before walking on them.  The results were fantastic and our carpet looks amazing for how old it is.
Zerorez® prides itself on its professional service.  Let me say that I was extremely impressed with the technicians that came to our home.  They were prompt, well dressed and treated our home like their own.  They patiently explained the whole process to us and just couldn't have been nicer.
After they were finished cleaning the carpet, they left no trace that they were ever here except for the fact that our 20-year-old carpet now looks brand new.  I just couldn't believe the result.  Now I could show my sister-in-law to the carpeted guest room with confidence!
My wife was so surprised by her visit and we had a wonderful birthday weekend.  Zerorez® came through just when I needed them most.  They also clean tile and grout, stainless steel, mattresses, granite, air ducts and more.  I plan on using them for all my cleaning needs in the future. It makes me feel good to give my money to a quality, professional company that seems to be doing things the right way.
Visit Zerorez to learn more about their non-toxic safe for kids and pets carpet cleaning services, and be sure to check out their upholstery and tile/stone cleaning as well.