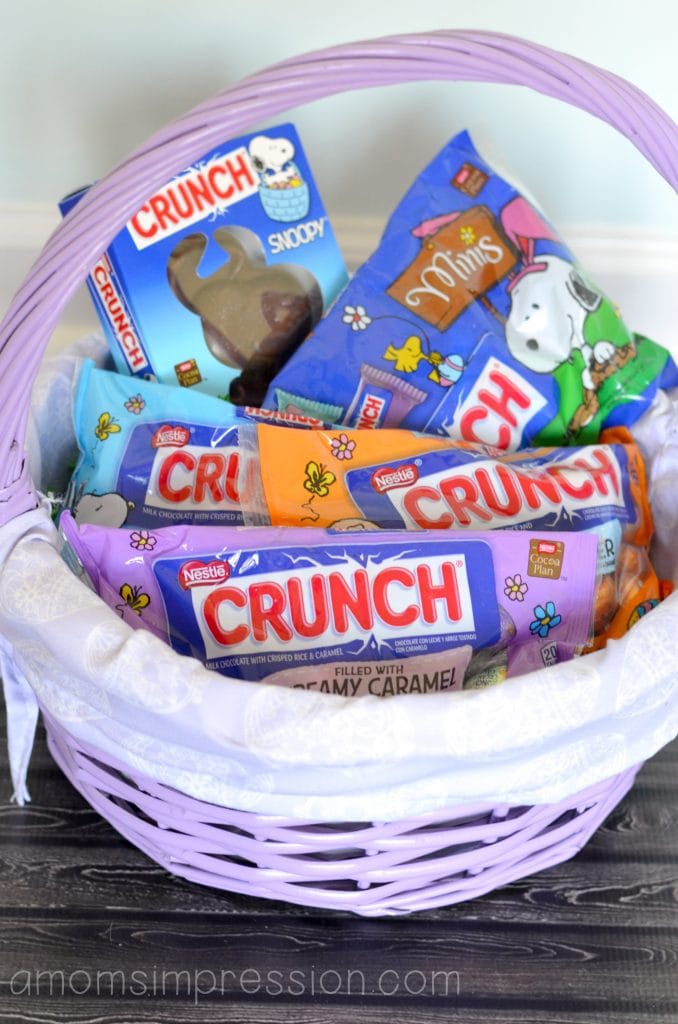 I know I have said this before but Easter has the best candy all year long.  It could be Easter season all year and this girl would be very happy.  Every year I love to check out what is available to stuff into eggs and fill our children's Easter Basket with.  I mean, who doesn't love a chocolate egg?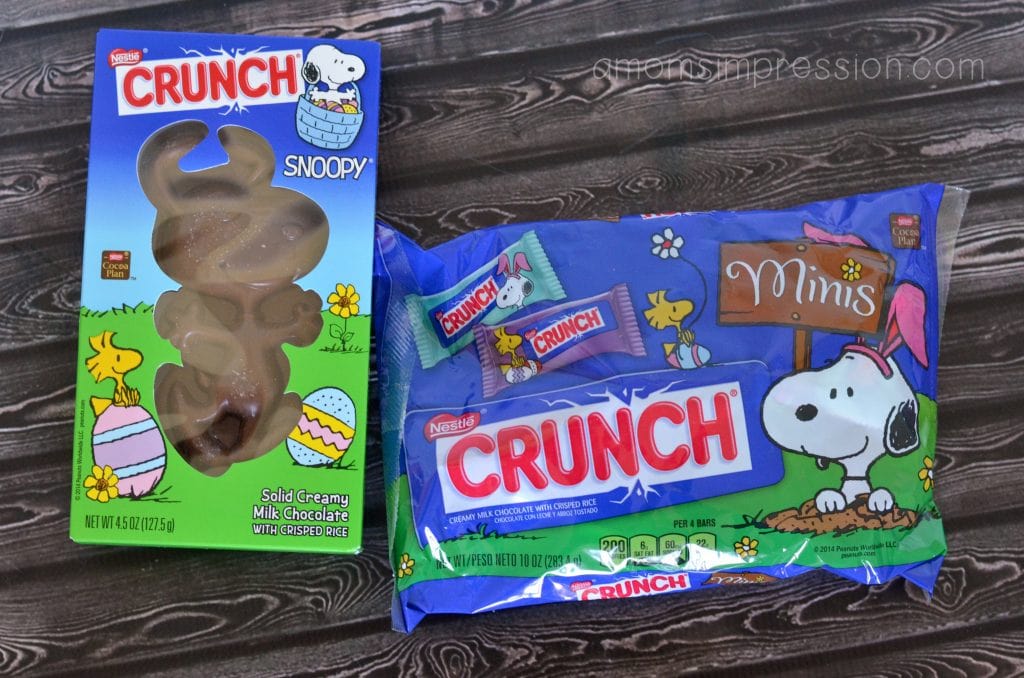 To add to the fun this year, Nestlé has partnered with Charles Schulz's beloved Peanuts franchise to create whimsical treats featuring Charlie Brown, Snoopy and the whole Peanuts gang.  Thats right, you can get a solid chocolate Snoopy for yourself your child!  My husband loves Peanut characters and has even written a song about them so I knew this would be a huge hit.  The miniature Crunch bars also have our favorite Peanuts characters on the wrappers making them fun for the entire family.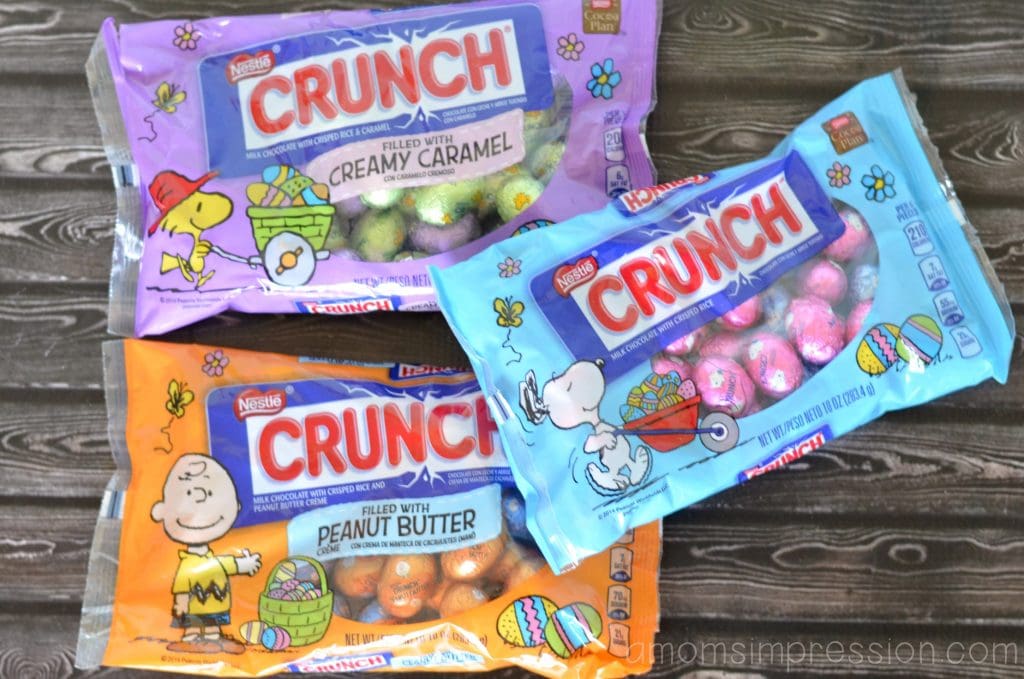 There are several different Nestle Crunch eggs to choose from this year including Peanut Butter, Caramel and Original filled!  These are going to go inside of some plastic eggs for our neighborhood egg hunt on Saturday as well as a filling for the kids' baskets on Easter.  I also have a feeling that some more of the Peanut Butter eggs are going to end up hiding somewhere where only I know (they are delicious).
Nestlé is providing chocolate lovers with something they can feel good about as Nestlé continues to expand its commitment to sustainable cocoa and has now bought enough certified, sustainable cocoa to produce its entire Easter chocolate collection. The Easter collection is Nestlé's next step toward its goal of making all its US produced chocolate products from sustainable cocoa.  These are the companies that I love to support, the ones who realize that parents want what is best for their children.
Head on out and pick up some of these special Crunch products with the Peanuts gang on them today.  Sunday will be here before you know it!
A huge thank you to Nestle for sending my family some products to test out.  All opinions are 100% mine!