This post was sponsored by Best Buy, all opinions are mine.  
The new Bosch 800 Series with CrystalDry™ is the next step in the evolution of dishwashers. Available at Best Buy, it is spacious, flexible, powerful and will get your dishes dryer than ever.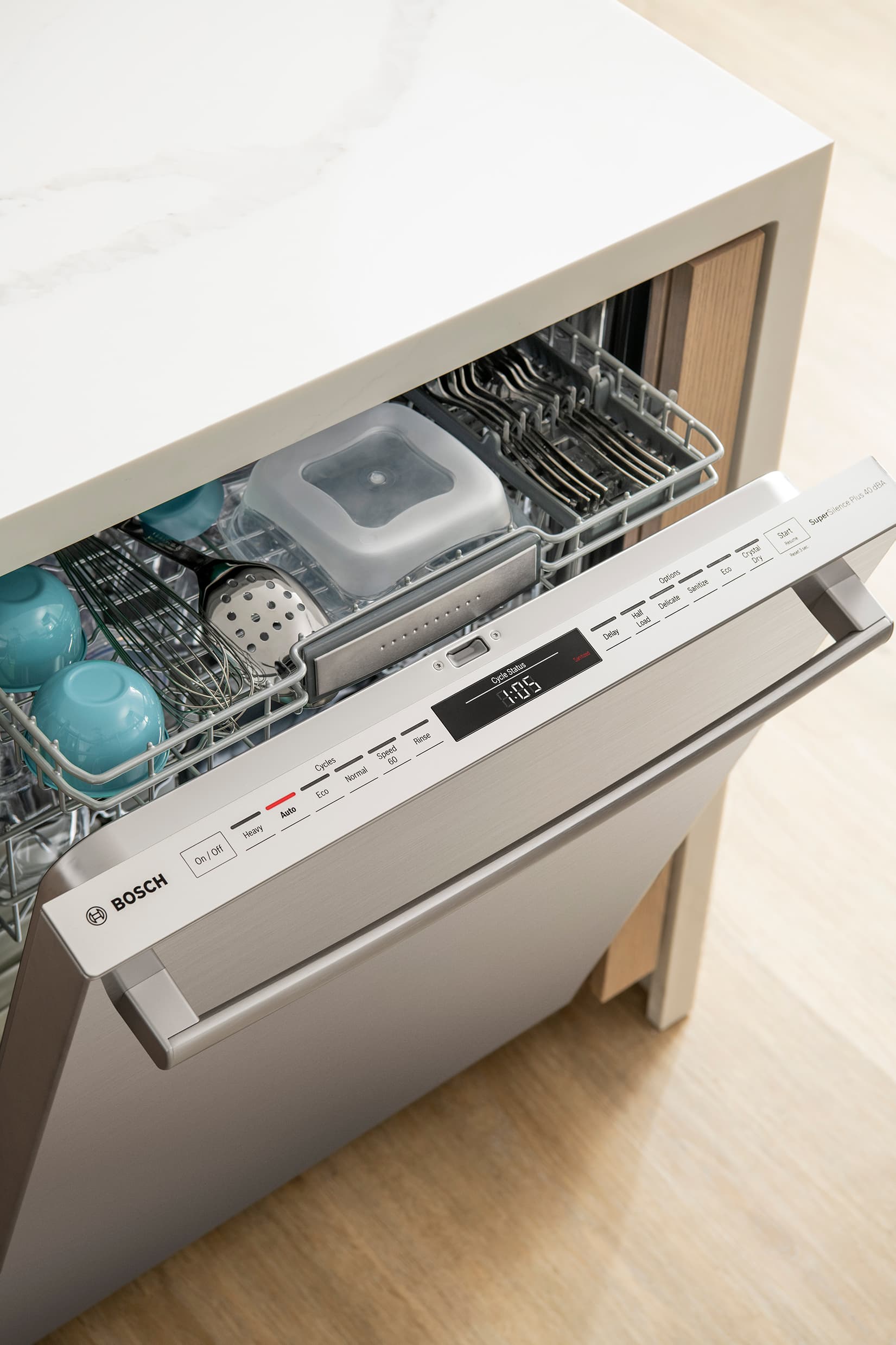 Never Ending Dishes
It happened again this morning. It was 6:30 in the morning and the kids were stuffing down their breakfast in order to get on the bus on time. I was making their lunches but needed a cutting board. Where is it? Oh, yep, it's in the dishwasher.
It seems like we go through so many dishes, so fast, that we are taking them straight out of the dishwasher, using them, and then they need to go right back in. We go through at least one dishwashing cycle per day, sometimes two. So, having a quality dishwasher is imperative. We need our dishes CLEAN and DRY every time. We don't have the time to run them through two cycles. And I certainly don't have time to take them out and have to hand dry them myself!
So, I'm always on the lookout for the latest in dishwasher technology and innovation. I feel like I'm in an arms race with the dishes in my sink!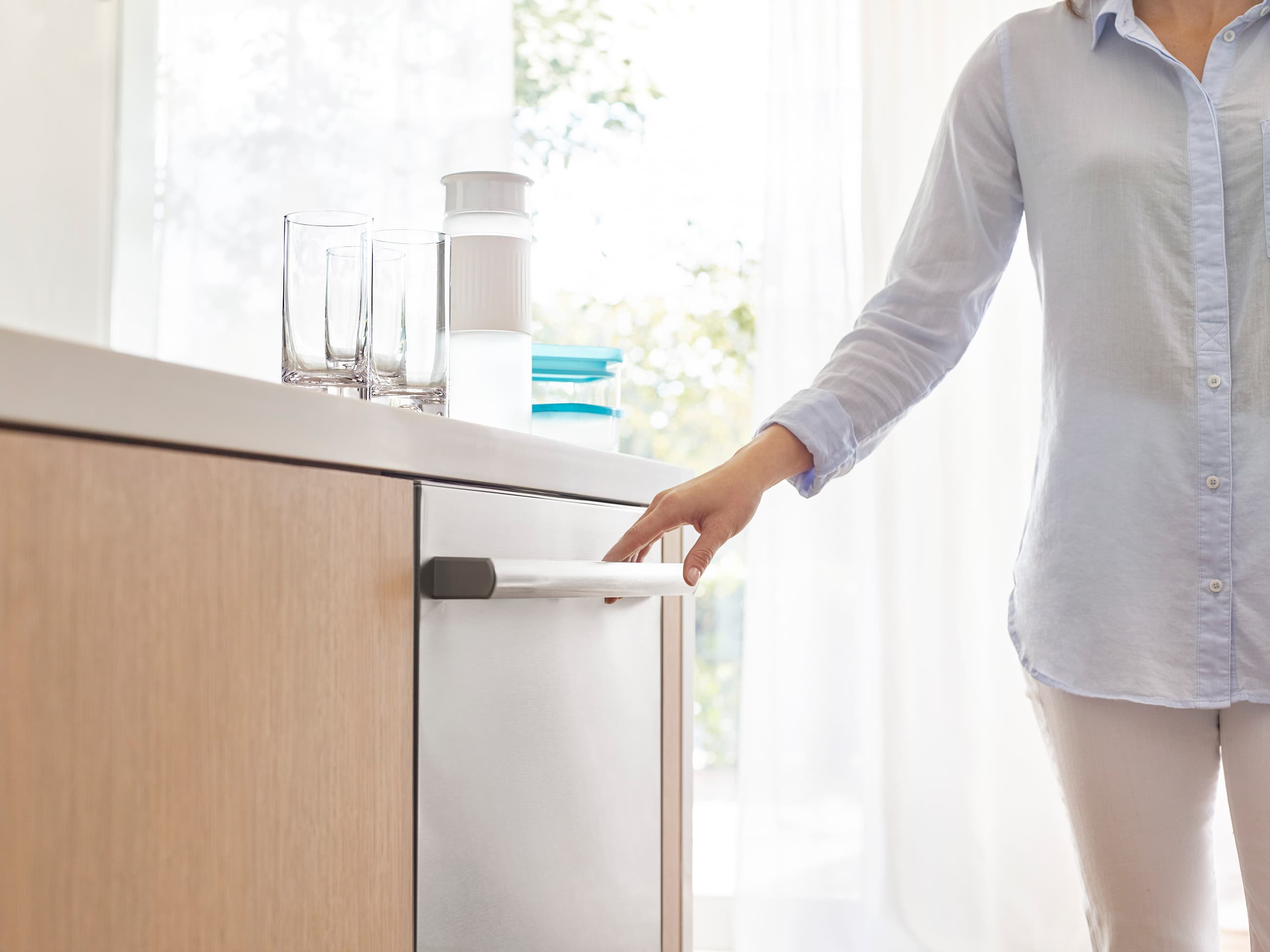 Bosch 800 Series Dishwasher with CrystalDry™
Introducing the new Bosch 800 series CrystalDry™ available at Best Buy.
This smooth operator is flexible, powerful and quiet. And your dishes are certain to come out clean and dry and ready for their next use (in our case, usually immediately).  The Bosch 800 Series is able to get your dishes super clean using PrecisionWash.  This incorporates sensors that are able to track and scan your cycle to make sure your dishes come out as clean as possible.
Have you ever had a dishwasher that CLEANS your dishes, but does an awful job DRYING them? I have and it is so frustrating! The Bosch 800 series uses  CrystalDry™ technology.  This technology will deliver 60% better drying results* (*Based on aggregate average drying performance of Bosch Dishwashers with CrystalDry on combined household load including plastics, glass, steel, and porcelain as compared to Bosch Dishwashers with PureDry.  Drying performance may vary by dish type.) This will even get your plastics dry by turning the moisture into heat at a temperature of 176F.  It also has a sanitize option that will obliterate 99.9% of bacteria.
If you have never ending dishes like I do, this dishwasher may be your salvation. It's big, with a 24″ inch width that gives it room for up to 16 place settings. It's also flexible with a large 3rd rack called the MyWay rack that can adjust to fit large bowls and utensils. The flexibility doesn't stop there. It has a Rackmatic® adjustable upper rack that can turn into 9 different positions. So now you can get that stemware on there that you've always had trouble with and you can leave the bottom rack open for the bulkier items.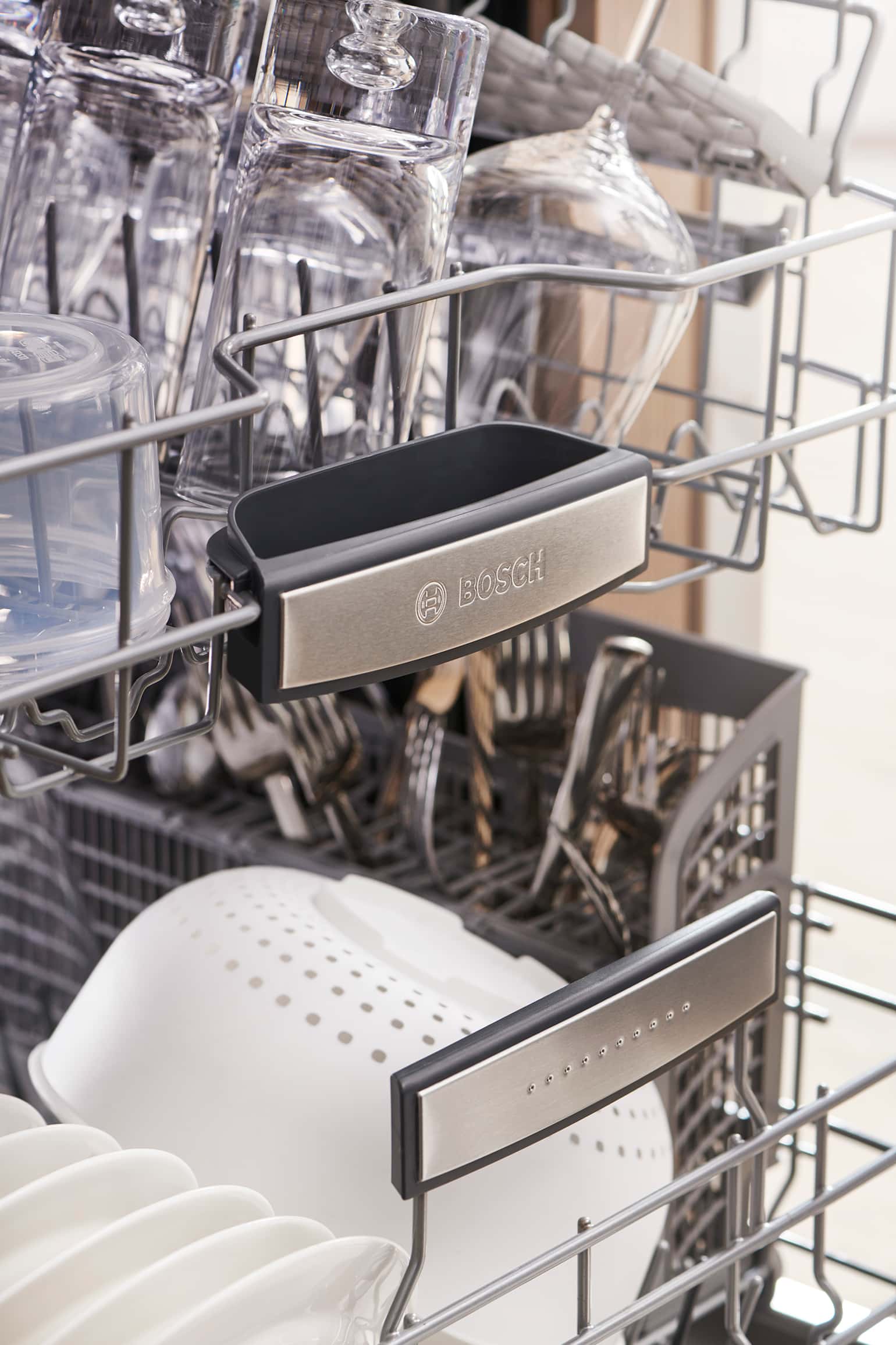 Bosch 800 Series CrystalDry™ is SUPER quiet. It uses 18 different noise cancellation technologies that is able to give it a 42-dba noise level rating. You actually need to check to make sure the light is on to make sure that it is running! It is also ENERGY STAR qualified and meets or exceeds federal guidelines, for year-round energy savings.
Head To Best Buy To Learn More!
Your dishes will never end. They will keep coming and coming. And coming. Let's face it, we need all the help we can get. I only have two kids and they are honestly pretty picky eaters. So we don't even consume that much food! Yet, I'm constantly trying to stay ahead of the "dishes" game.
If this sounds familiar, head to Best Buy to check out the new Bosch 800 Series CrystalDry™ Dishwasher. Or, you can simply jump onto Best Buy's Website to read all about them! Good luck in your dishes adventures! I've gotta go back downstairs and unload our dishwasher!