The Google Smart Light Starter Kit is the perfect way to introduce your home to the benefits of the Google Mini.  Quick and easy to set up and use, get ready for your life to get a whole lot easier.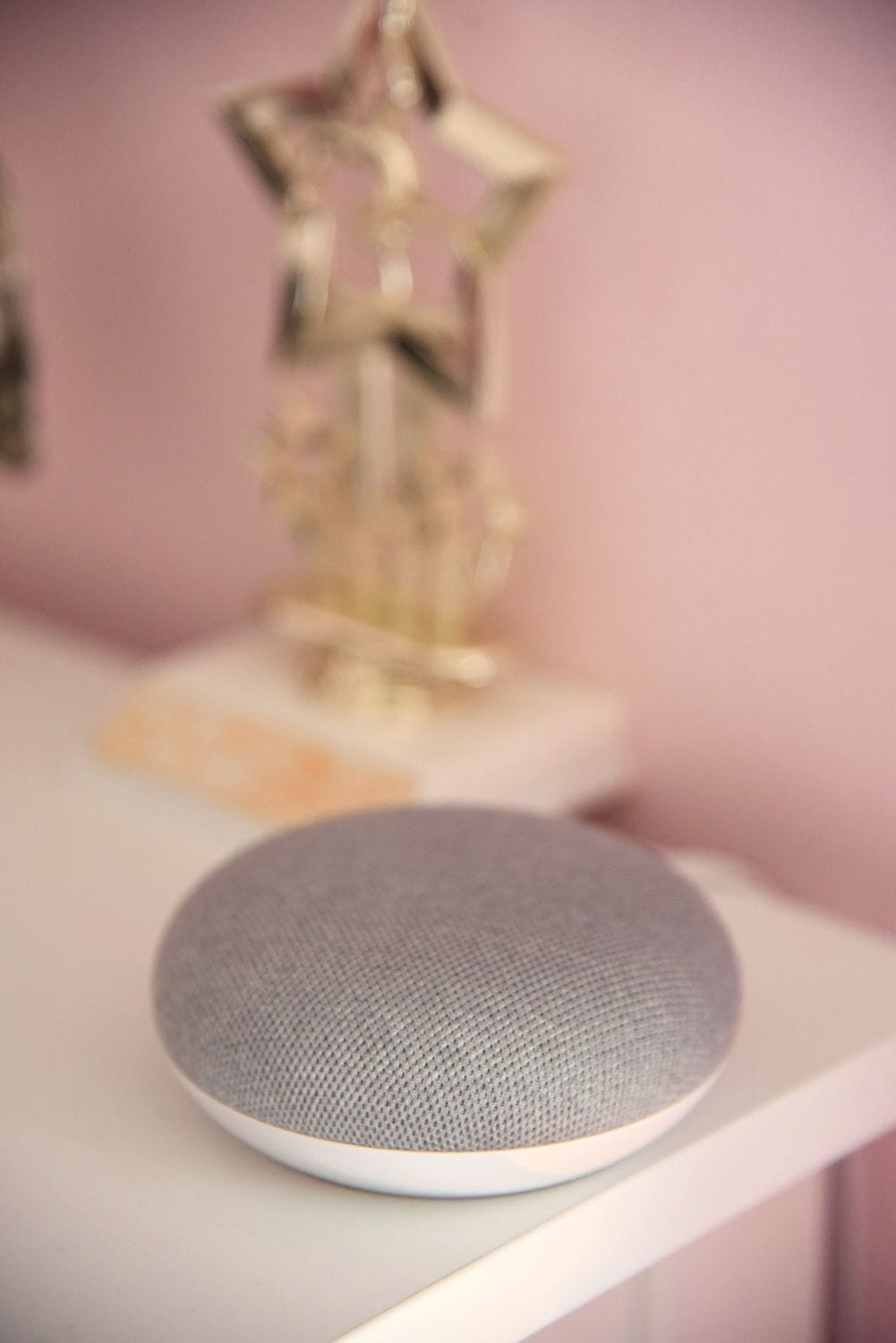 The reviewer has been compensated in the form of a Best Buy Gift Card and/or received the product/service at a reduced price or for free.
Google Home Mini Smart Light Starter Kit
Our homes are getting smarter.  I've known this for a while but it hasn't really sunk in.  We aren't really a "techie" family and we certainly aren't the type to wait in line overnight for the latest hot device to come out.  We generally wait a little while, then decide if it is something we feel like spending our money on.
This has been the same with "smart devices" such as the Google Home Mini.  I knew that it was a voice-activated contraption that could give you the weather, news and play some music.  I didn't know too much more about it other than that.  So, when we were given the opportunity by Best Buy to try one out in our home, we thought that we would give it a go.
How Hard Is It To Set Up A Google Smart Light?
We were sent to Google Home Mini Smart Light Starter Kit.  Again, I'd heard rumors that you could turn things off and on with Google Mini, but didn't really know how it worked.  The box arrived and I was surprised at how small it was.  I can do so much with something so small?  And it includes a Smart Light Bulb that I can turn on and off with Google Mini?  All in this small box?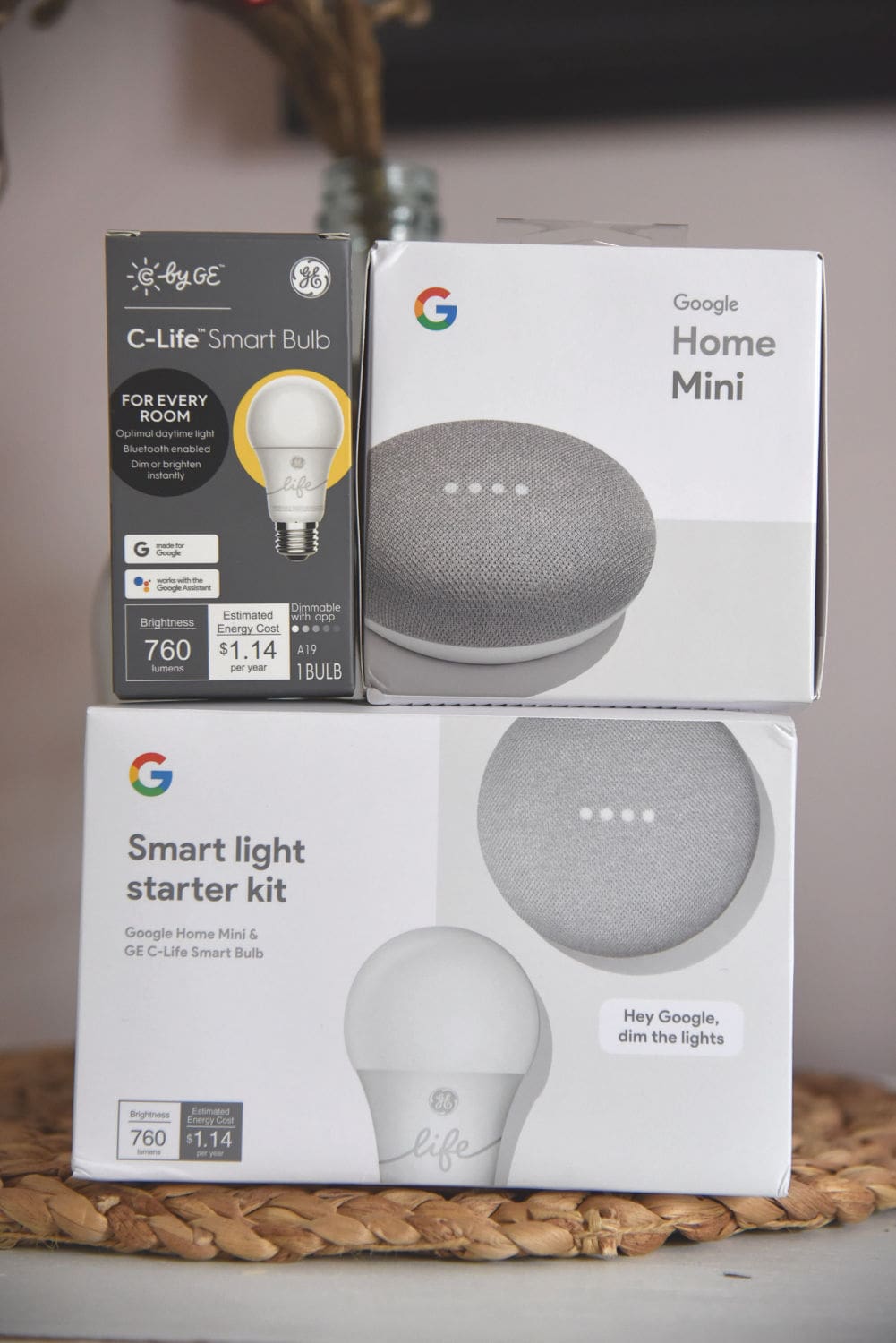 I opened the box and was greeted right away with the instructions to set up my Google Mini and the Smart Light.  It was literally 4 steps:
Plug in your Google Home Mini
Screw in your GE smart bulb in the same room as the Mini
Turn on the light
Download the Google Home App
I thought for sure that it was going to be harder than this.  So I got started.  Well, spoiler alert: it wasn't hard at all.  From opening the box to controlling my Smart Light, it took about 5 minutes.  It would have taken less time but my wifi was a little slow at downloading the Google Home App.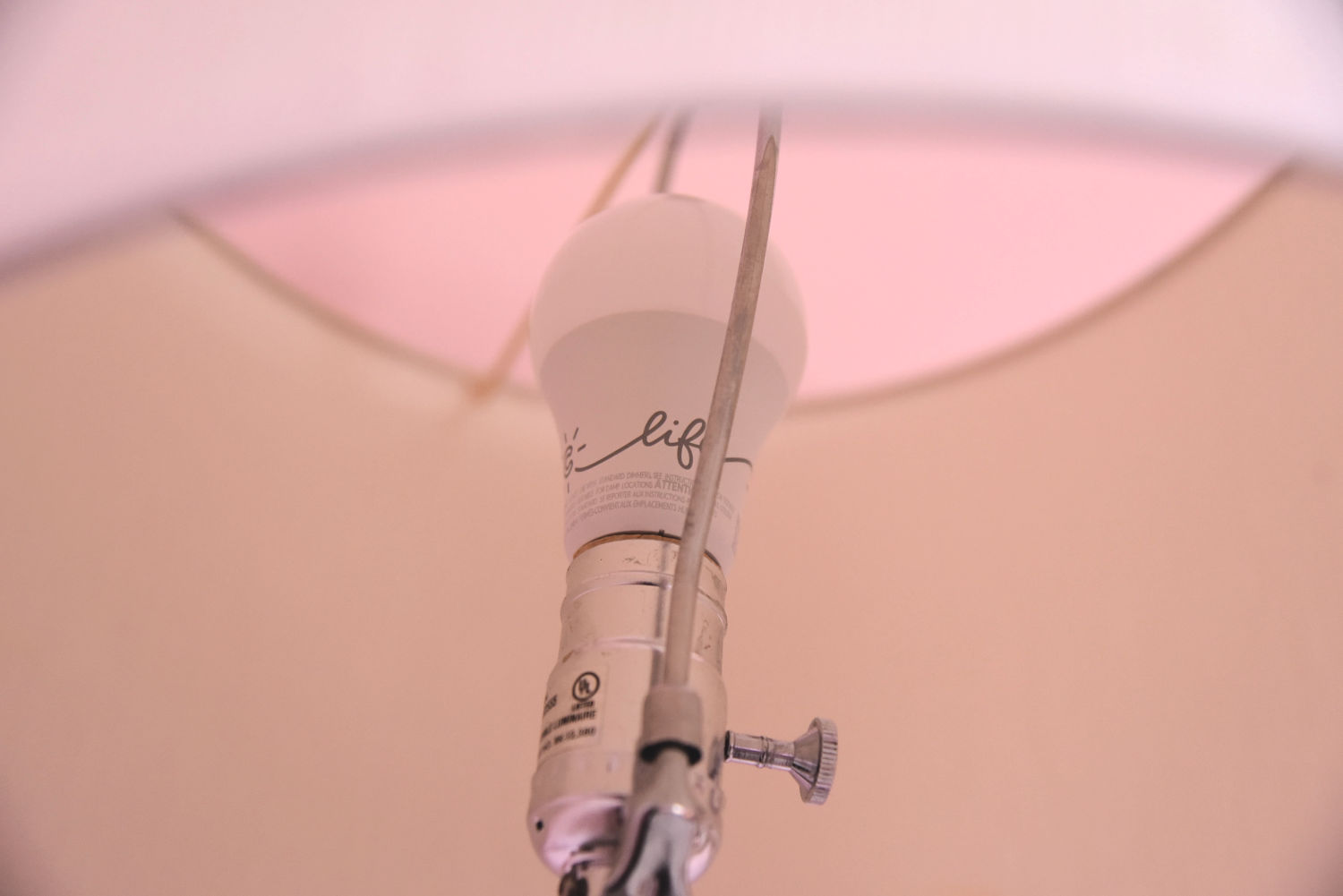 Once I had the app on my phone, it was just a couple more steps until I was turning on and off the light with my Google Home Mini.  Have you ever had a setup experience where it looks easy in print, but the technology just doesn't seem to work as seamlessly as described?  This seems to happen every time I set up something like this.  But it didn't happen this time.  Google guided me through every step and it went along flawlessly.
How Has Google Home Mini Smart Light Made Our Lives Easier?
We decided to put our Google Home Mini Smart Light Starter Kit in my daughter's room.  She is 6-years-old and sometimes likes to sleep with her lights on and sometimes off.  This will be perfect for her to control with her own voice.  You can also dim the Smart Light so she can have the perfect amount of lighting to make her feel comfortable.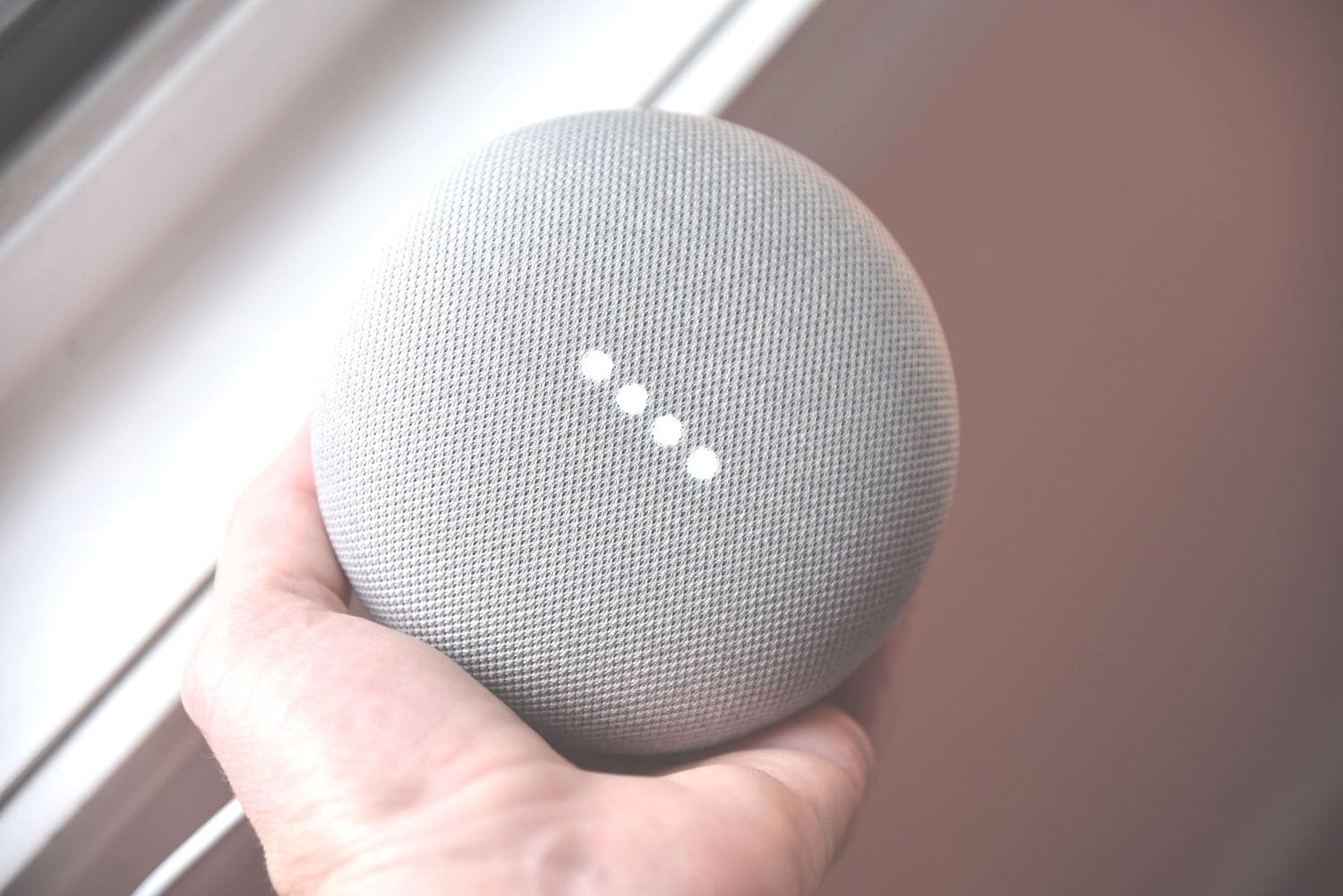 We will be able to use it for many other things such as playing games, playing music and setting alarms.  We let her have some "tech time" before bed every night.  Now, instead of keeping an eye on the clock and going in to give her the bad news that it is time for bed, I can just let the Google Mini do it!  Win!
With a price point of just $55.00, this is one of the lowest priced Smart Lighting products out there.  So, this was a great introduction to the wonders of being able to control lights, and other things, through the Google Home Mini.  The Google Home Mini Smart Light Starter Kit came with one light bulb.  Many of the lights in our house that we'd like to control take more than one bulb, so we are planning on buying some more Smart Lights to make our home even smarter!  We will be able to save lots of money and energy by doing this!
Where Can I Buy A Google Home Mini Smart Light Starter Kit?
The Google Home Mini Smart Light Starter Kit would make a great Christmas Present.  Head to Best Buy or shop online to get the best deals now.  For someone who hasn't been introduced to the convenience of Google Home Mini and the Smart Lighting system, this product will get them excited about the future and all its possibilities.  I know we are!