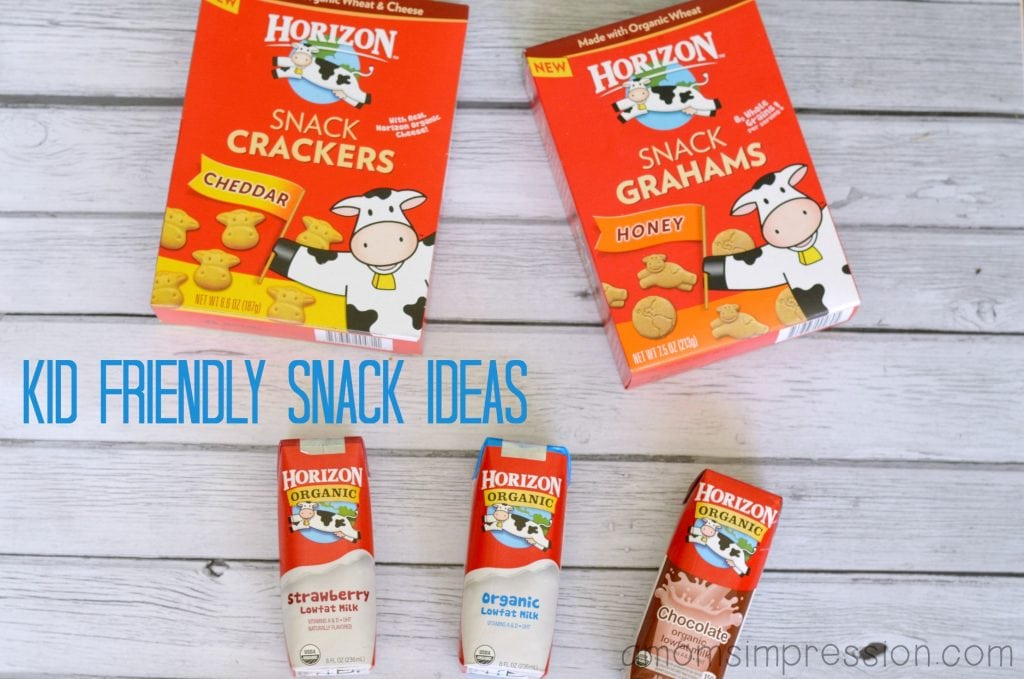 School is out and play time is in!  My kids and I are having a great time finding creative and interesting things to do this summer.  We have been doing a lot of outdoor activities as well as indoor ones because we live in Indiana and you can never predict the weather.  Our creativeness doesn't stop at crafts and activities, we also love getting creative in the kitchen.
I have a very reluctant eater.  If you have been following my family you know that my son has had many issues with eating.  We even had to bring him to a food therapist at one point.  While he is leaps and bounds better than he was, he still struggles with eating new foods.  One way that my husband and I have found that helps him eat his lunch is to make it fun and whimsical.  For instance we will cut his sandwiches up into shapes that he likes with cookie cutters.
Another way he is interested in food is when we mix things he likes with things we would like him to try.  I am the queen of snack mixes!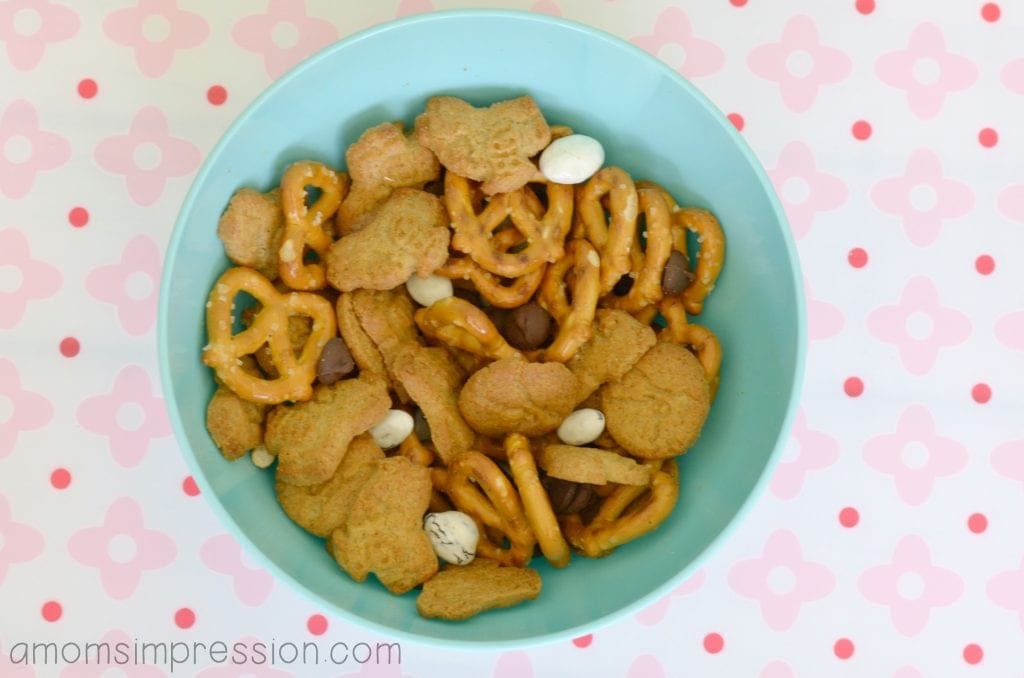 I created this snack mix with the help of Horizon Snacks.  He loves Horizon grahams so I mixed some yogurt covered raisins (something he isn't used to),  pretzels, and a handful of chocolate chips.  This easy snack mix is perfect for our mid-day snack or as a treat when we are out and about.  Once he realized that he liked it, I incorporated it into his kid-friendly lunch.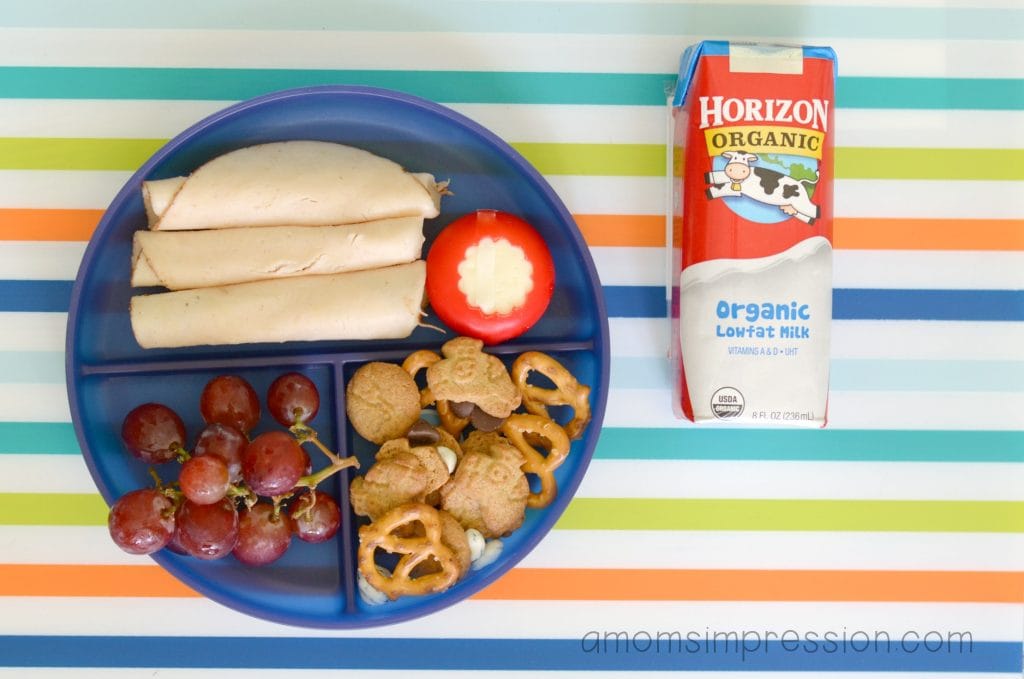 My kids need to fuel up for all our summer fun and finding creative ways to serve lunch keeps all of us happy!  Here are 4 quick tips that I have learned to help with picky eaters.
1. Separate foods whenever possible.  I love divided plates like the one in the picture above.  My son doesn't like it when his food is touching other food.
2. Hide your vegetables.  While my son is much better than he was he will still run away from the table if he notices anything green on his plate.  I have been pretty good at hiding his green vegetables in his tomato sauce or a smoothie.
3. Talk about your food and let them touch it.  You may question this tip but the food therapist taught my husband how to talk about each food with my son.  They talk about if it is hard or soft.  They think about if it is going to be crunchy or squishy.  Talking about the food makes it seem less scary for your little one.  Sometimes we even let him put it in his mouth and spit it right back out if it is the first time he has tried it.  Sounds strange but it has worked for us.
4.  Get creative with your food.  My kids love their bento meals because I cut things up into fun shapes and theme their meals.  Kids are kids and shouldn't take their meals too seriously.  These Horizon cow shaped snacks make meal times a lot of fun!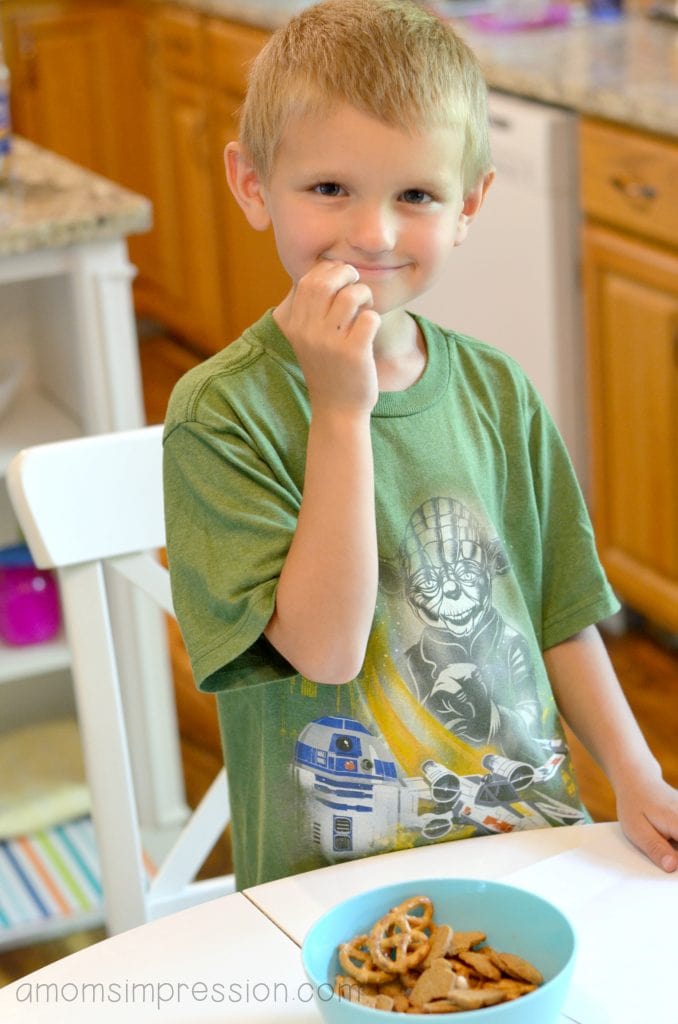 For more Kid-Friendly snack ideas be sure to follow Horizon on all of their social channels:
Facebook / Pinterest / Twitter / Instagram
How do you make lunch time fun for your kids?
This conversation is sponsored by Horizon. The opinions and text are all mine.