I hope you saw us do our Disney Playdate unboxing last month on our Facebook page.  We were invited by Disney to host a fun preschool play date.  Caroline was quite excited to host some of her friends over for a fun playdate.  We were both pretty excited.  May is a very busy month for our family.  Both kiddos celebrate a birthday plus we have a ton of soccer, swimming, and gymnastics every week.  Trying to find an open weekend to host a party was very difficult.  That is when I realized that hosting a party doesn't have to be an elaborate affair.  It is possible to host a small, simple party in the middle of the week.  So here are som fun ideas for a simple Mickey Mouse party.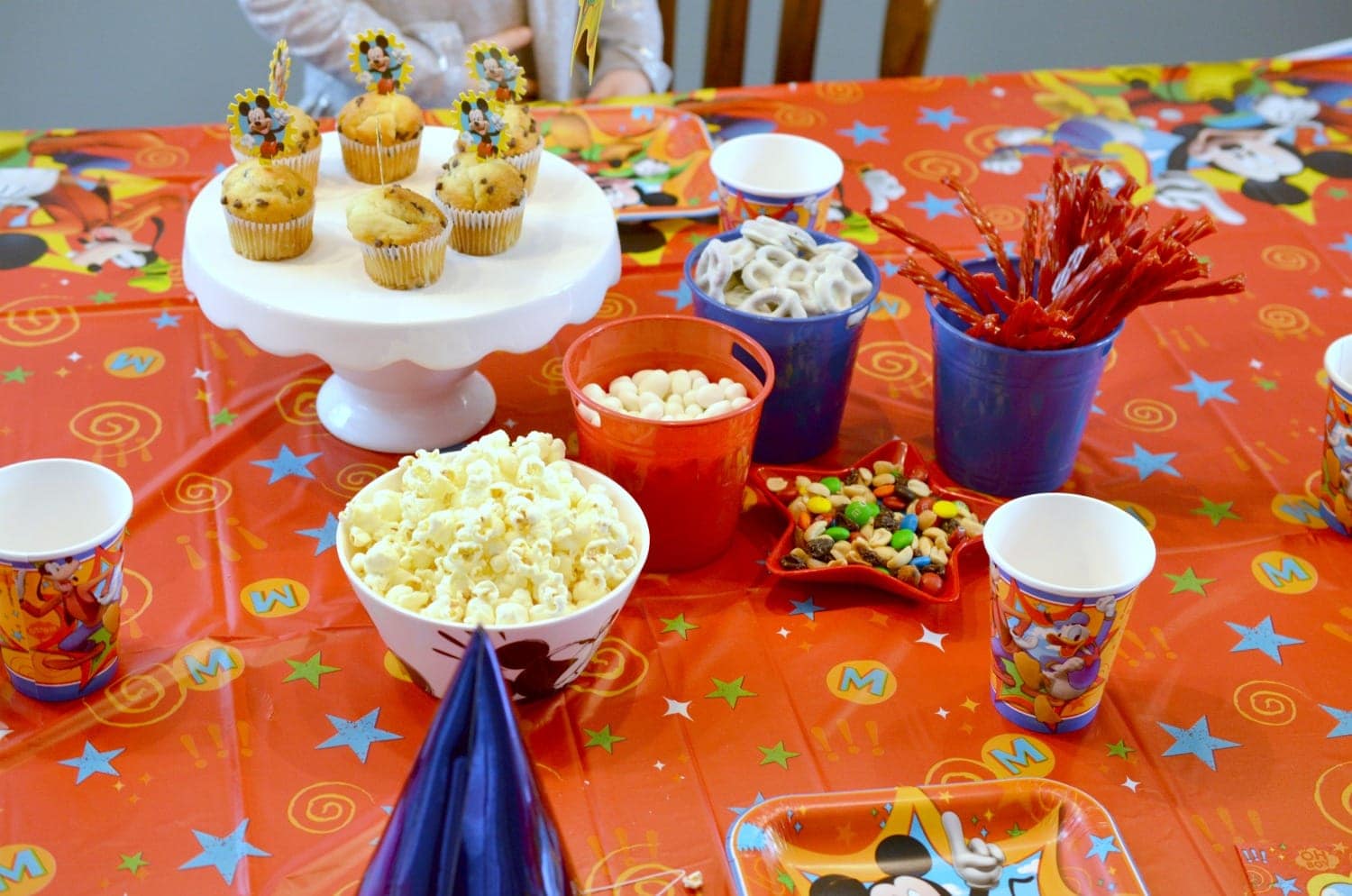 Fun Ideas for a Simple Mickey Mouse Party
A simple party needs some simple decorations.  For our party, we had themed tablecloth and table settings. I used the cupcake toppers for our mini-chocolate chip muffins.  This party was in the middle of the week before dinner so I didn't want the kids to get too full on sweets.  I had some simple snacks that they enjoyed.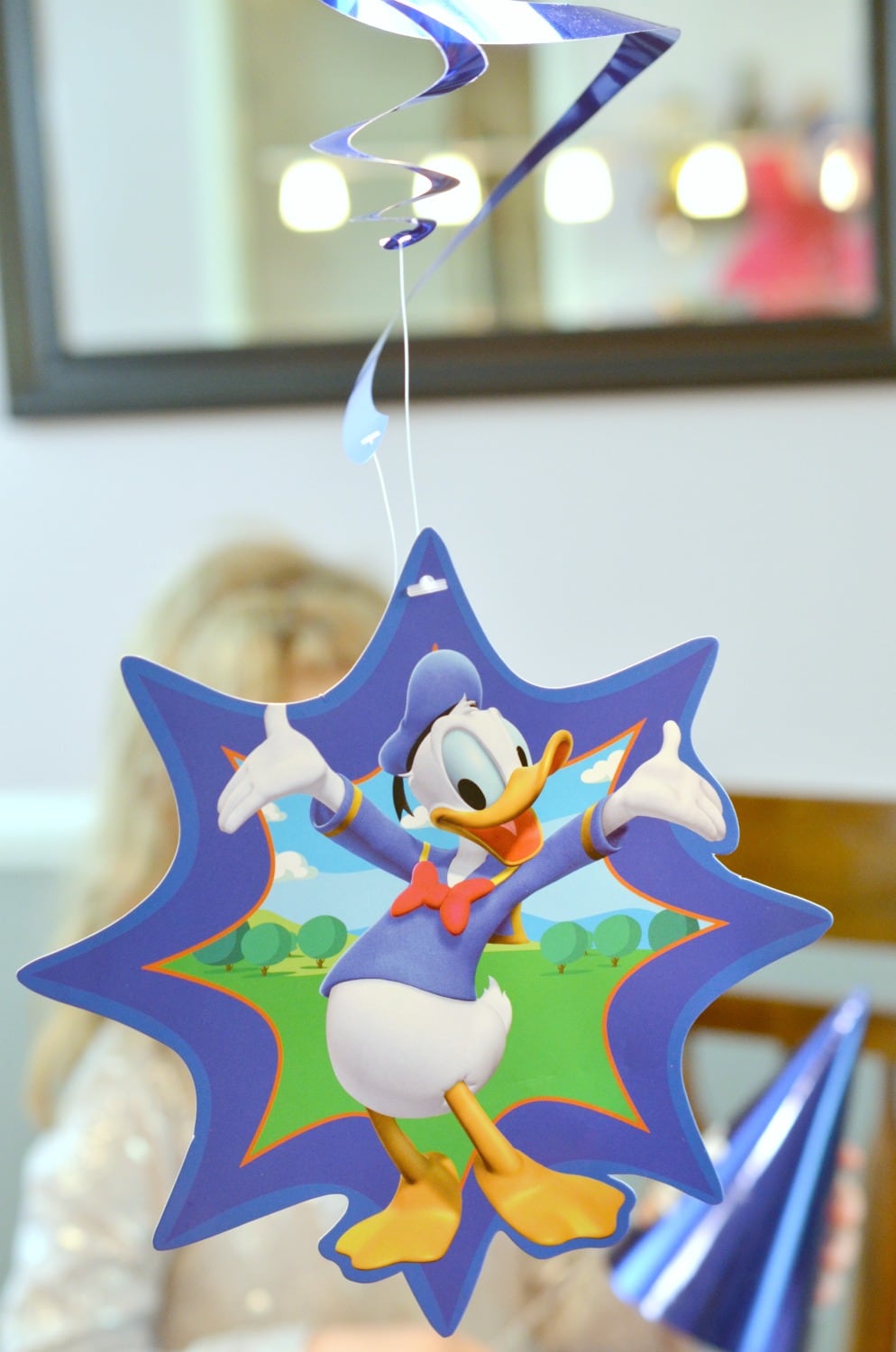 Check out these adorable decorations:
Mickey Mouse Party Supplies Pack for 16 Guests: Straws, Plates, Napkins, Cups, and Table Cover
Disney Mickey Mouse Birthday Party Hanging Swirl Ceiling Decoration, Pack Of 12, Blue/Red/Yellow , 24
Mickey Mouse Clubhouse Party Favor Pack, Value Pack, Party Supplies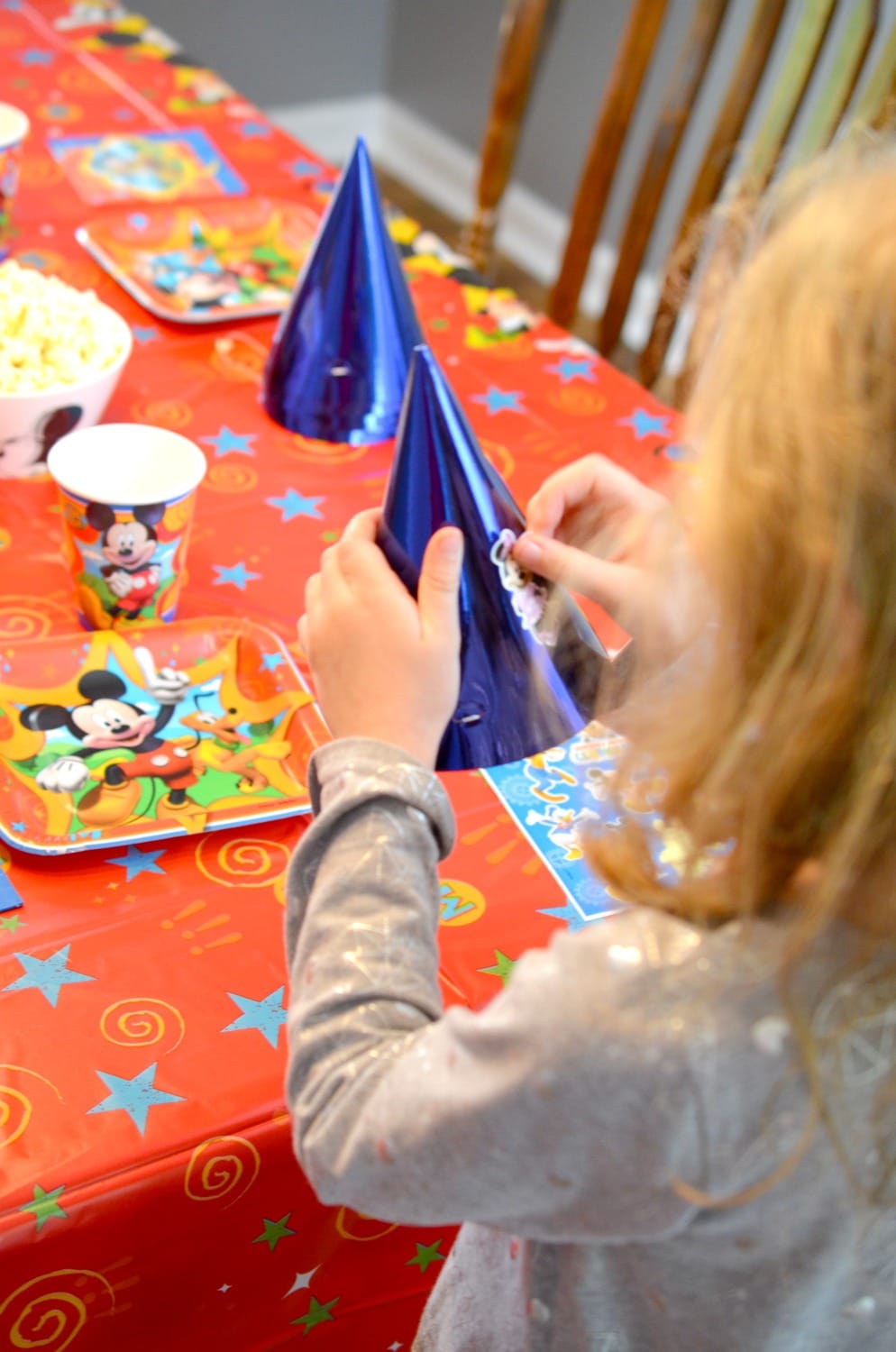 Caroline decided that our party hats needed a little embellishment so she took some of the Mickey stickers that we had and put them on the party hats.  It was a fun activity that all the kids ended up doing.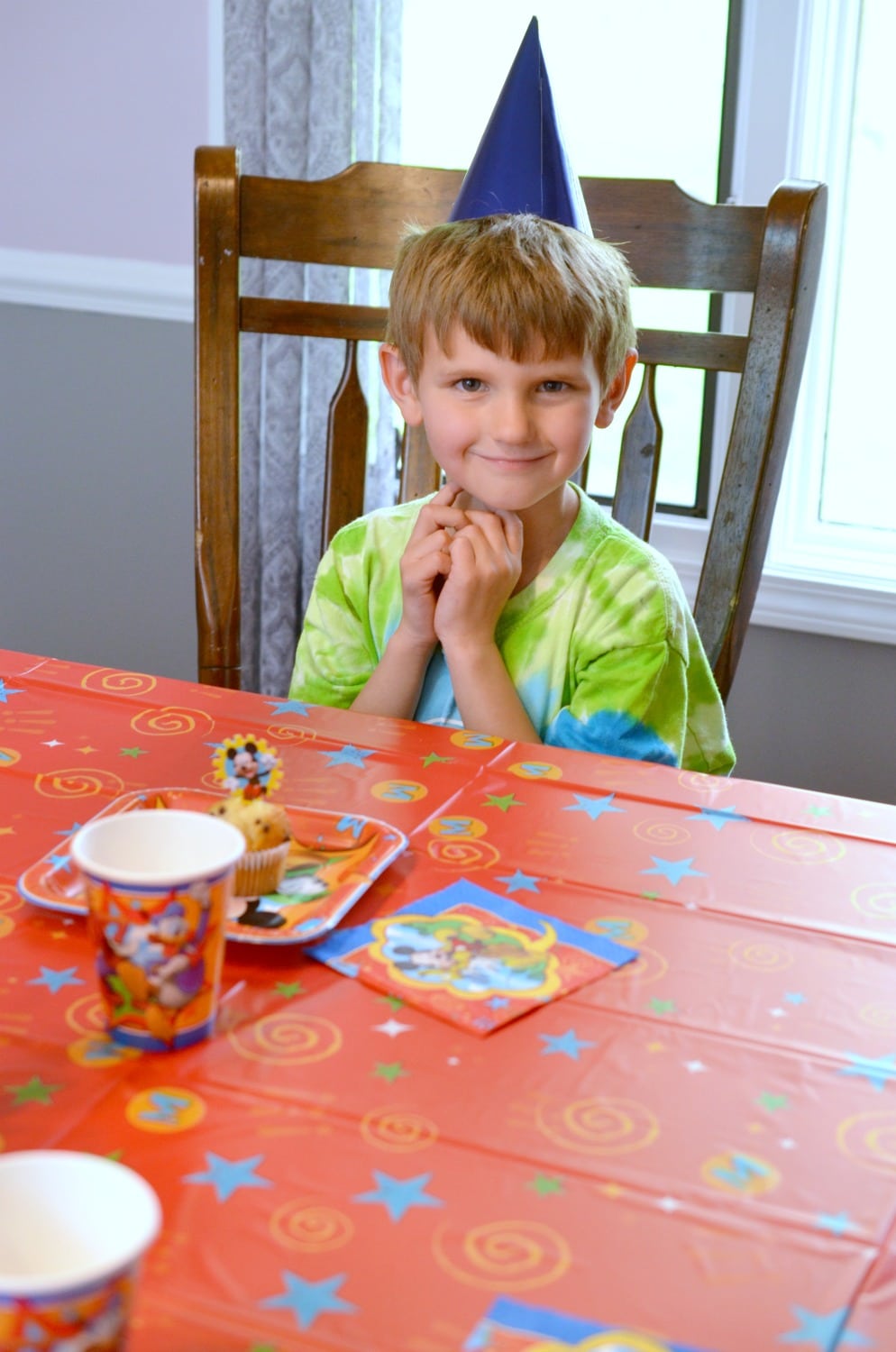 Jonah even joined us for the fun!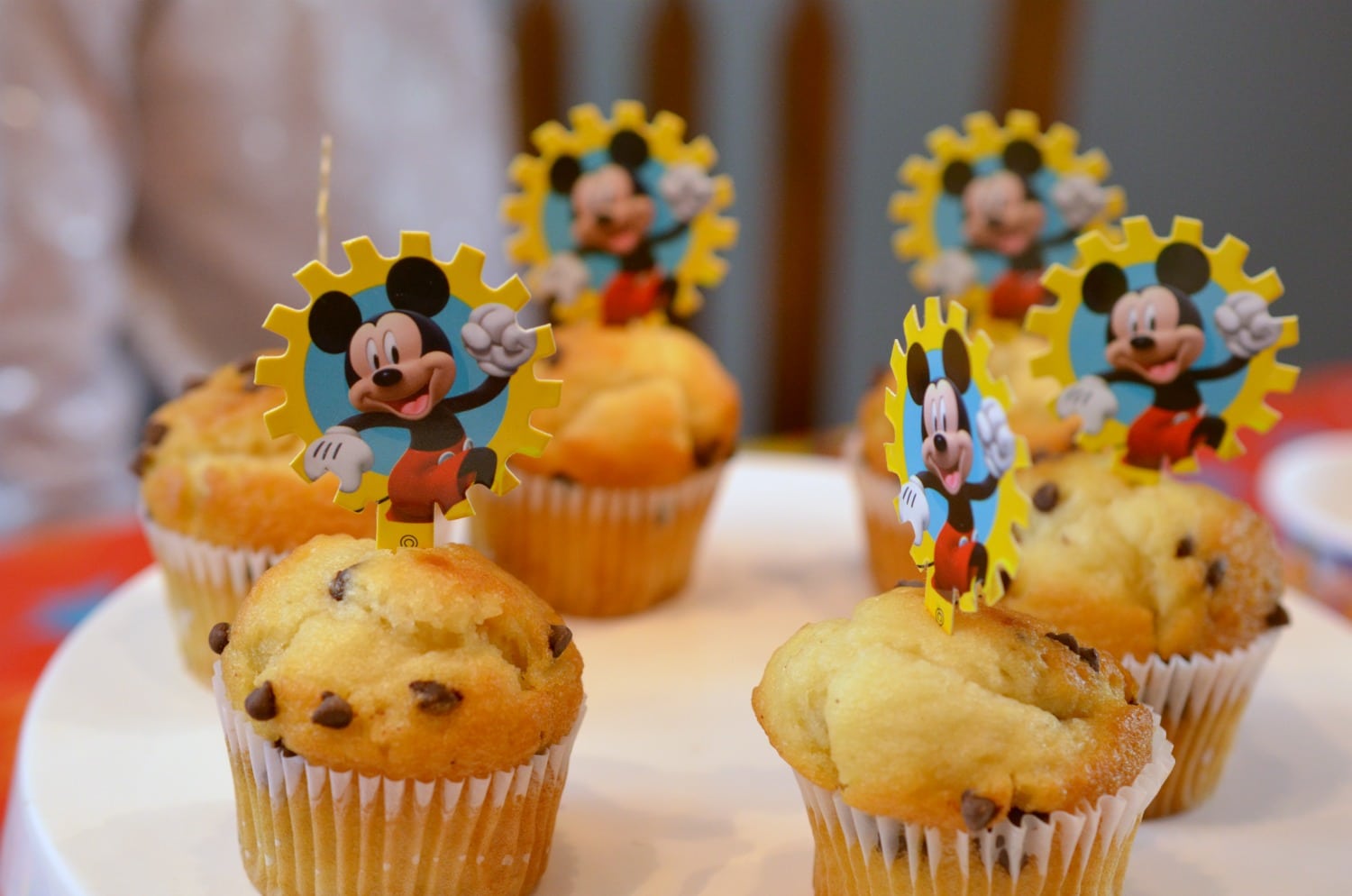 The little party was a huge sucess.  Evryone had fun and it was the perfect amount of time for a weekday after-preschool party!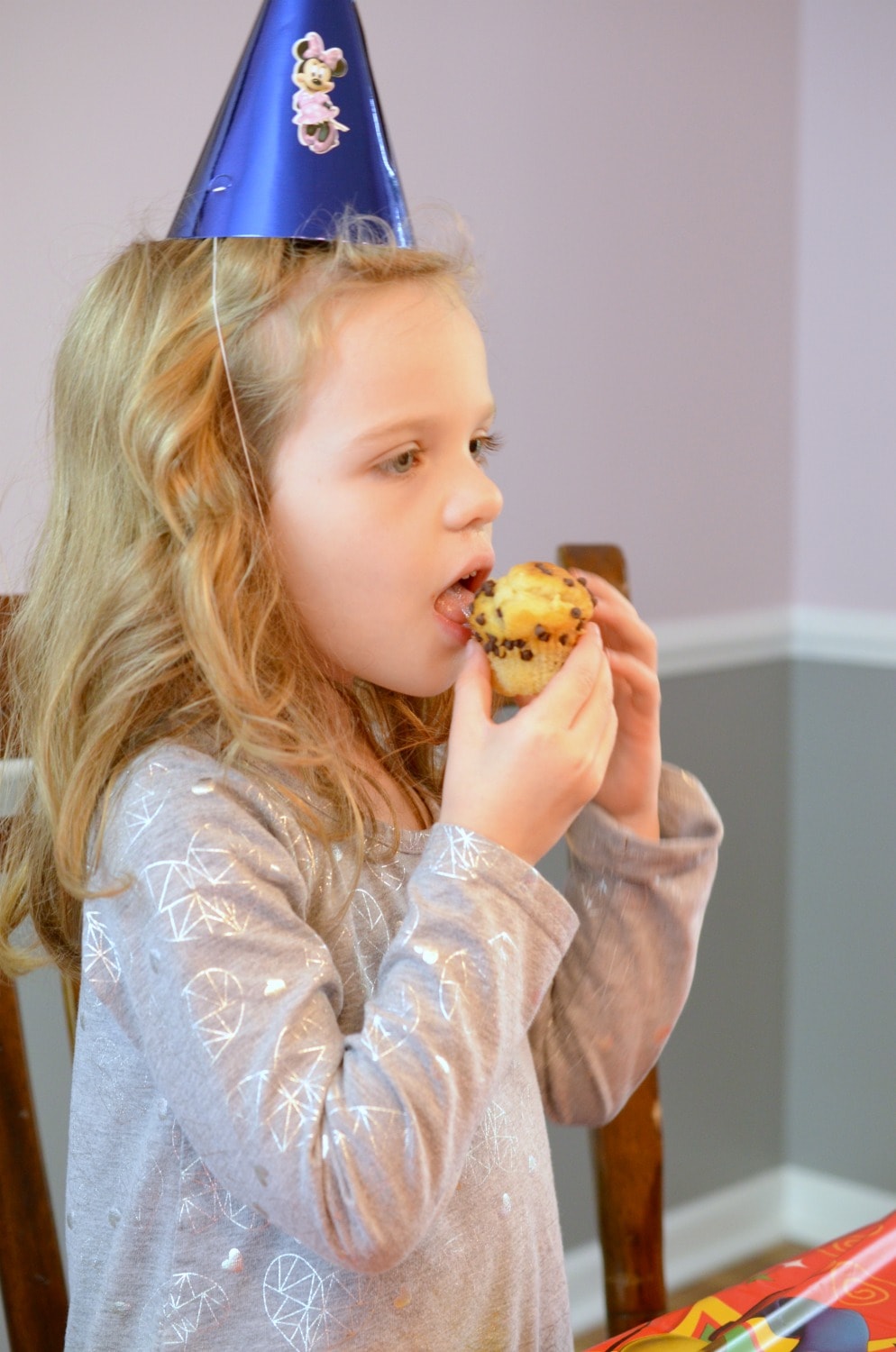 Hosting a preschool playdate doesn't have to take you hours of planning. I found some fun ideas for you to inspire your next little get-together.
Mickey Mouse Food Ideas
What is a party without the food?  The food is what can turn your simple party into a complicated one, so be sure to plan accordingly.  I have done everything from elaborate cookies and cakes to simple Oreo Mickey cookies that I whipped up in a few minutes.  You could also just stick mini Oreos on the sides of a donut and have a hidden Mickey.  The possibilities are endless.  Here are a few suggestions.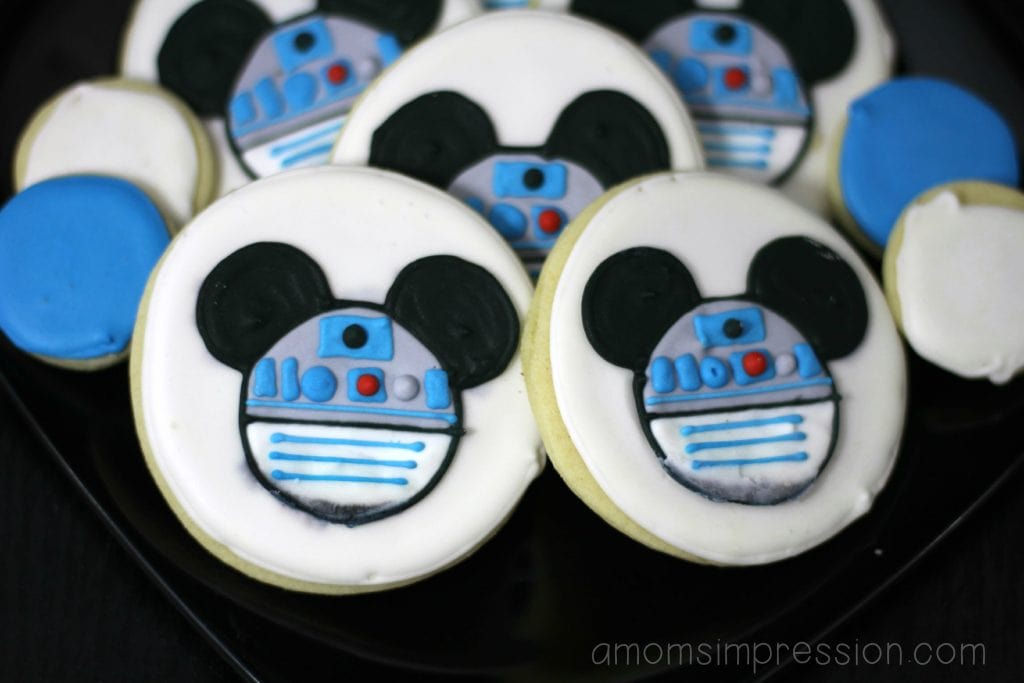 These R2D2 Mickey Mouse cookies are perfect for a Star Wars themed party with a little Disney flare!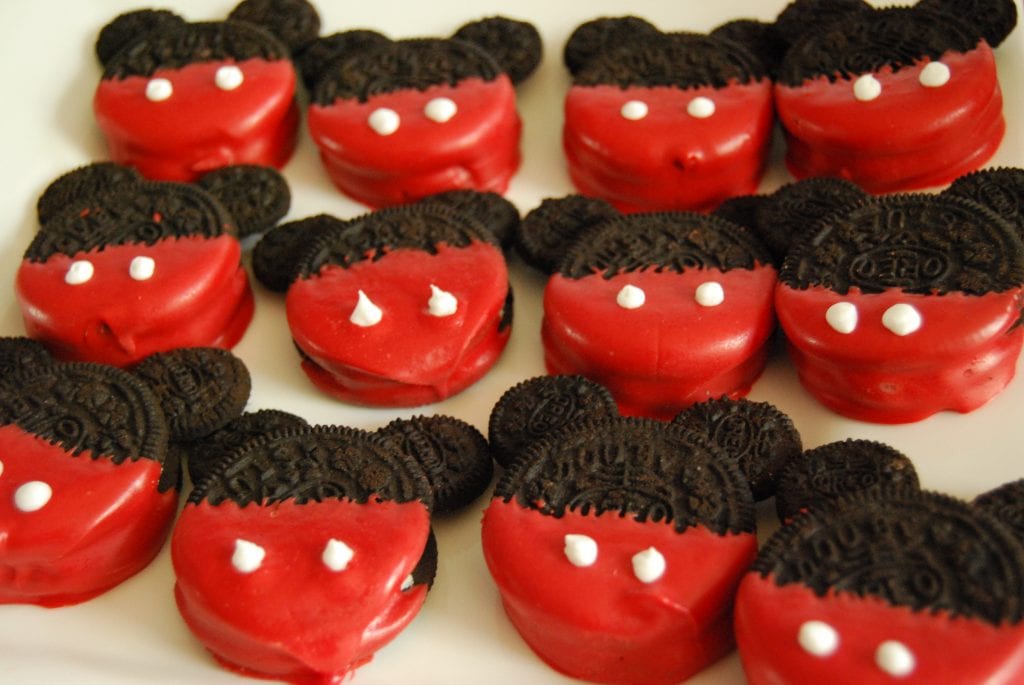 We made these Mickey Oreo Cookies for Jonah's 2nd birthday! They are so simple yet have a big impact. You can whip them up in no time.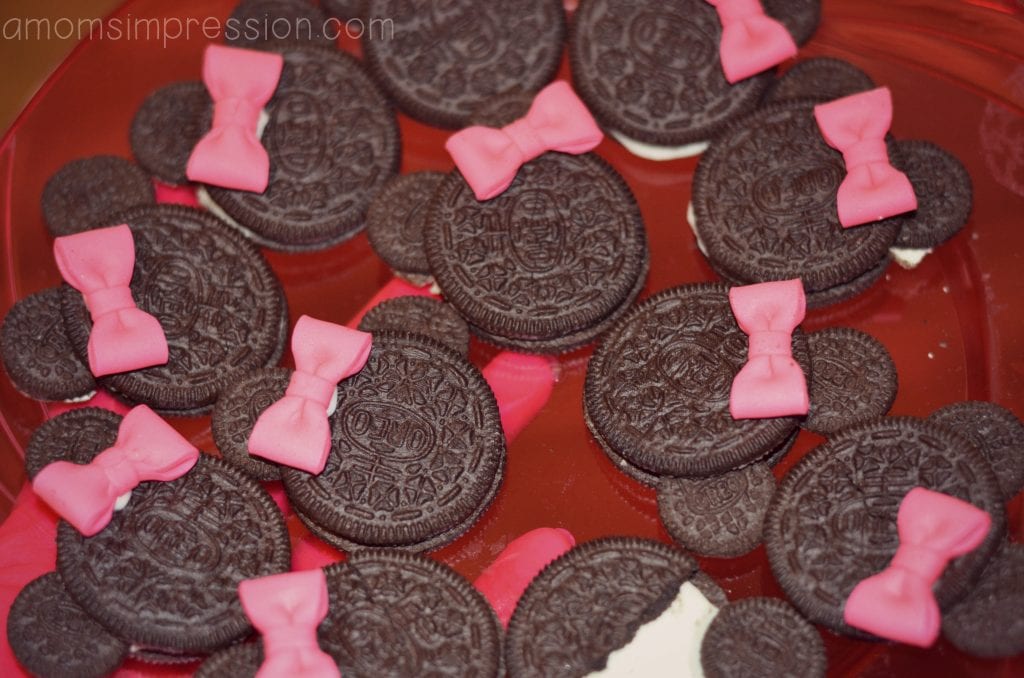 For Caroline's 2nd birthday we made Minnie Mouse Oreos!
Fun Activities
No party is complete without some fun activities.  Here are a few of the ones that I think would make a fun activity center at a preschooler's party.
I used my friend's fantastic Minnie Mouse Ears Tutorial to make these fun headbands for the kids.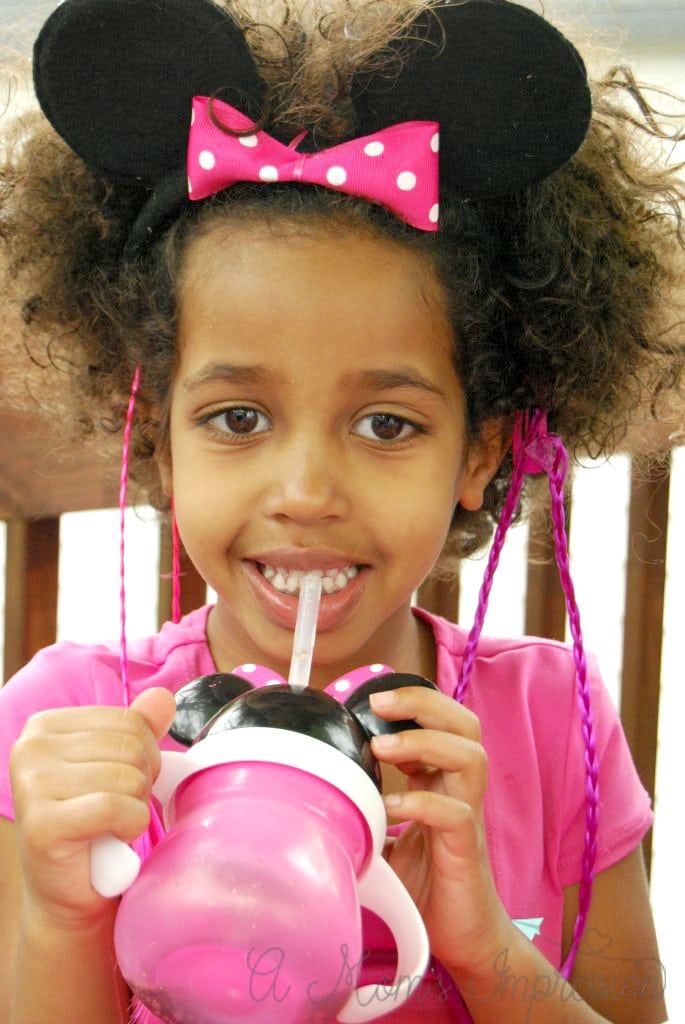 Make your own Disney Snowglobes
Mickey Mouse Clothespin Magnets
Mickey Mouse Paper Plate Craft
Planning a fun little Mickey Mouse Party doesn't have to take a ton of time.  A little bit of decor, food, and activities are all you need for a successful play date. Changing the theme to your favorite Disney character is simple, just think about the theme and order a few items from Amazon or your local party store and you are all set.
What theme would you choose for a simple preschool Disney party?
A huge thank you to Disney for sending us some party supplies to host our playdate.  All opinions are 100% ours!