I have been a very busy mommy shopping for holiday gifts for the kids this year.  I am happy to say that I am almost finished!  I just got back from my Disney FROZEN event and had to go to Walmart to pick up an Elsa toy and an Olaf toy for Caroline and Jonah for their stockings.  I LOVED this movie!  After watching it, I know that it is going to be a Disney hit.  I know my kids are going to enjoy it just as much as I did, so I went ahead and bought some books and some Disney FROZEN toys that I know they will be asking for as soon as they see the movie on Thanksgiving!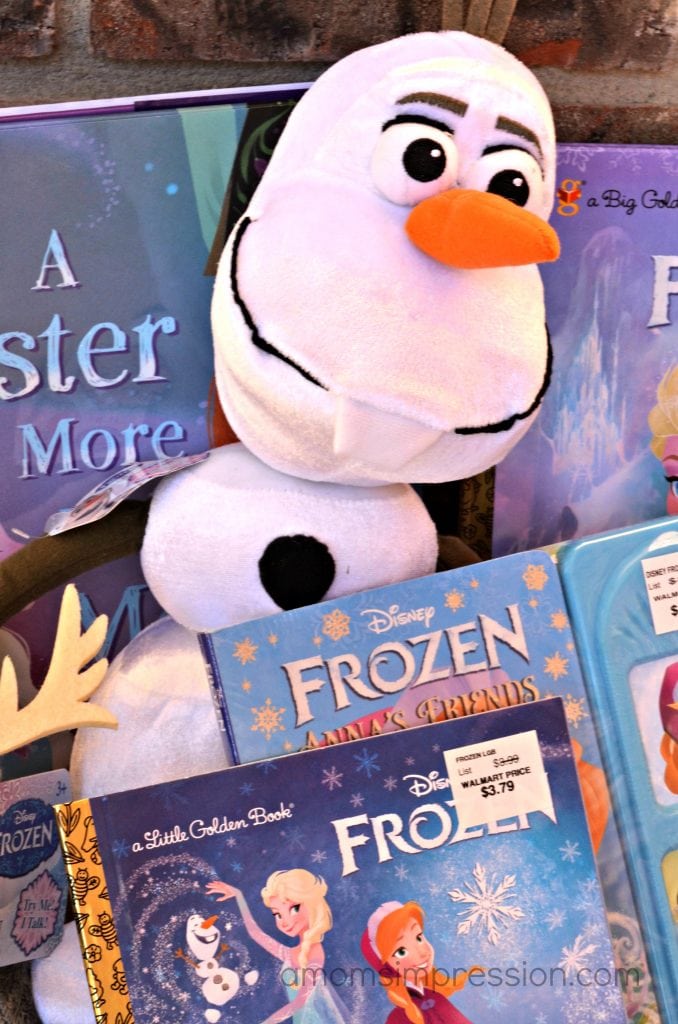 My big goal was to get another Olaf.  I came back from my trip with one and immediately it became a problem.  Both the kids were fighting over the Olaf Toy, so I knew I had to get another one.  This little guy's body parts come apart on a string which my little boy thinks is hilarious.  He will also sing and talk to you.  My son hasn't put him down since I brought him home.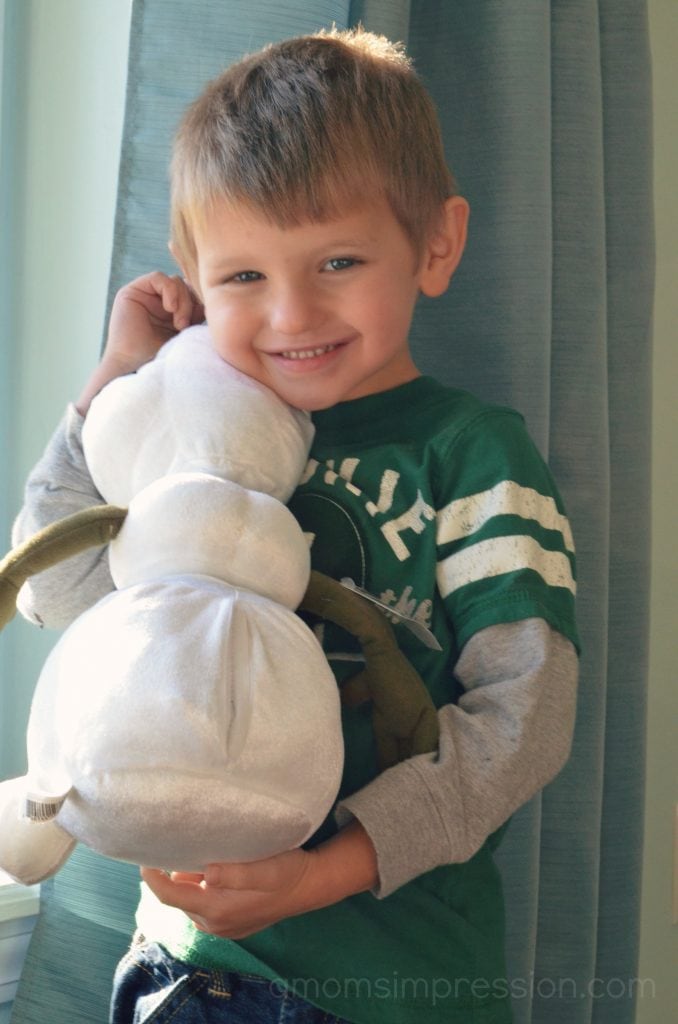 There was a huge selection of FROZEN toys at Walmart. From plush, to books, to video games there is something for everyone!
If you want to be the "bomb mom" this Christmas, you have to look at the Disney FROZEN Castle Play Set.  This castle is perfect for the Anna and Elsa dolls you see on the end cap of the display.  It really is amazing!  I would have gotten it for my daughter if she were a little bit older.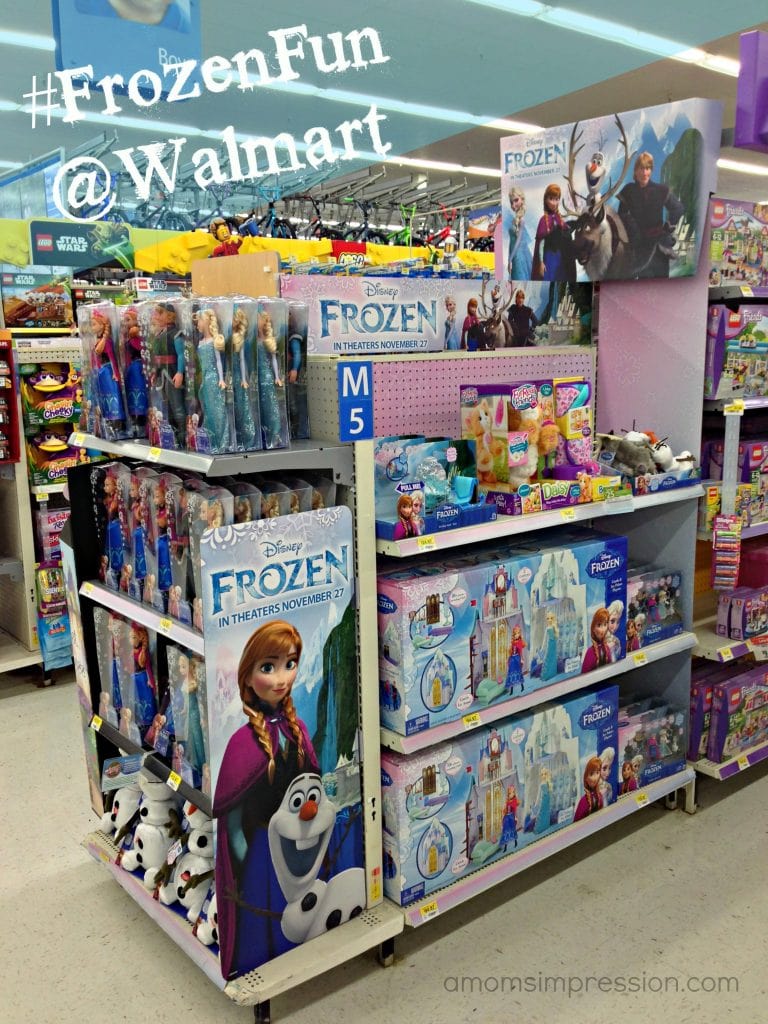 Speaking of toddler girls, they haven't been left out of the Disney FROZEN toy magic!   My daughter got an Anna doll (more on that in a later post) from my friends at Disney, so I really wanted to get her an Elsa doll to go with it.  I found the perfect ones at Walmart.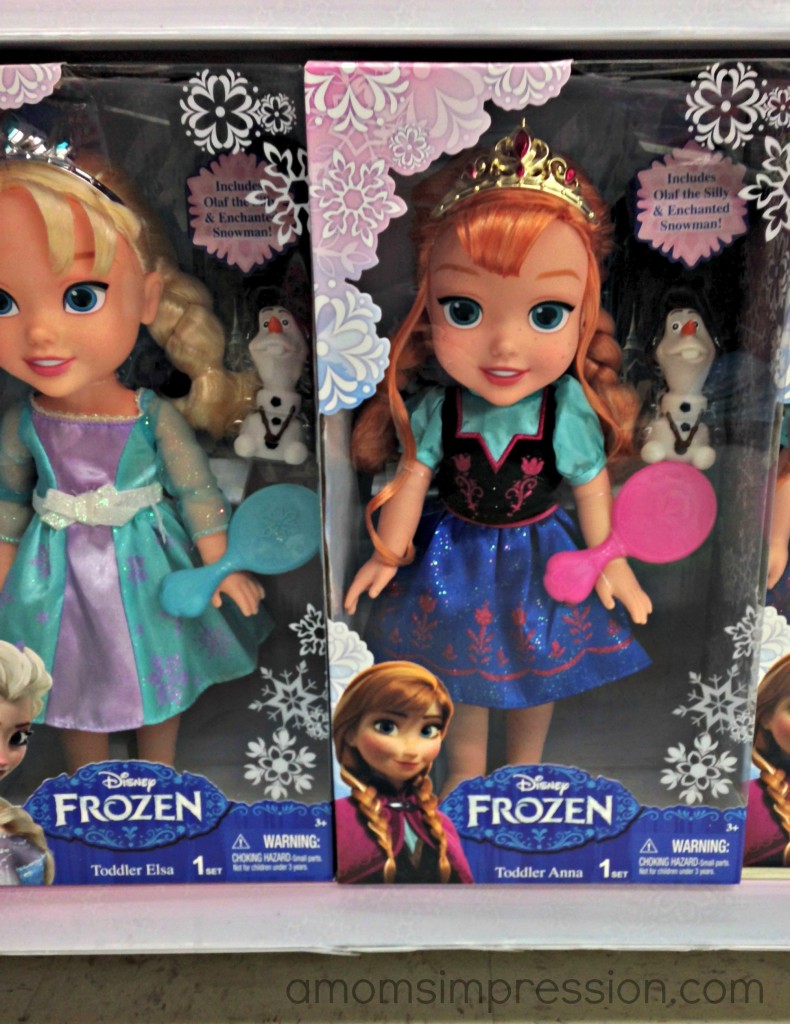 Walmart also had Anna and Elsa in the My First Princess collection.  I am going to get Elsa for Caroline for Christmas this year (because what little girl doesn't need about 9 baby dolls?)
What my daughter really loves is books!  I was very happy with the selection of FROZEN books on the shelves on my shopping trip.  There was a little bit of everything from a Golden Book to a book full of sound buttons!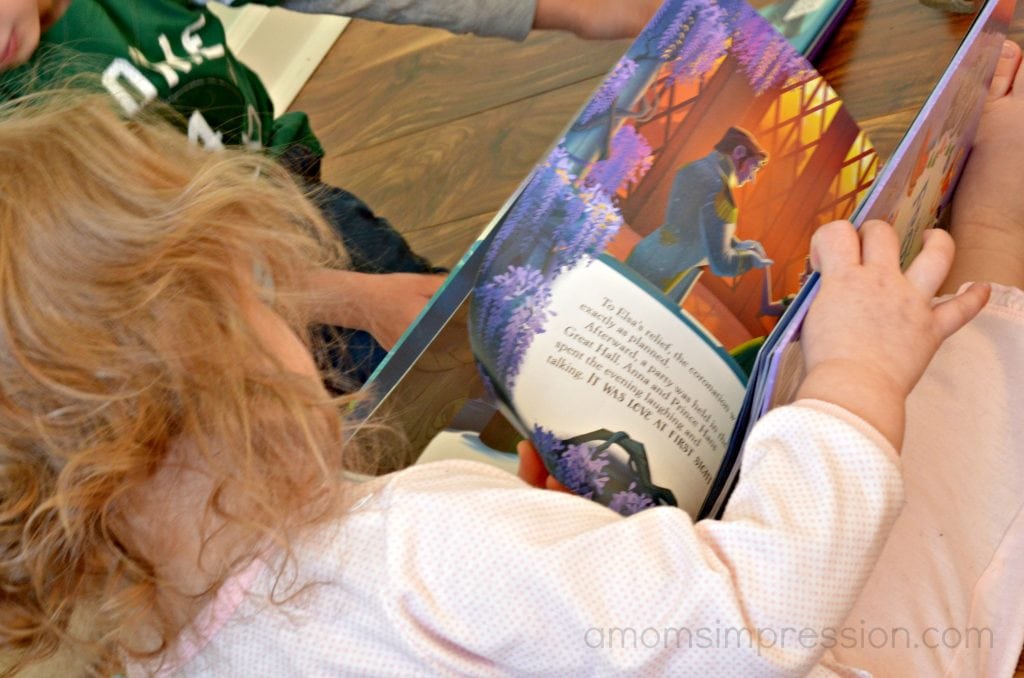 FROZEN is all about the bond between sisters. When I found this book, A Sister More Like Me, I knew I found the perfect gift for my sister.  This book is written in verse and tells the story of two sisters who are very different.  It is a very touching story that couldn't be more perfect for my sister and I.  I know that when she reads it, she is going to cry!  The perfect gift!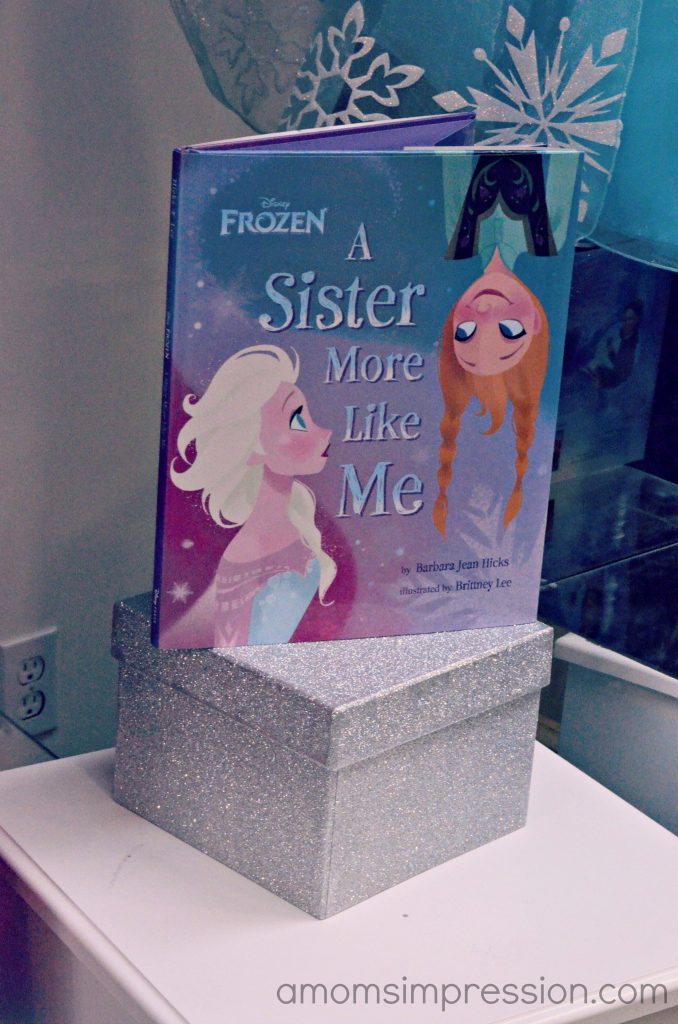 Frozen is being released this Thanksgiving!  Be sure you head on over to the theatre after your turkey and mashed potatoes.  And, when it comes to gifts this holiday season, keep FROZEN in your thoughts!
For now you can visit  the FROZEN website and follow on Facebook for all the Disney magic surrounding this film!