Disney's FROZEN, based on the Hans Christian Andersen fairy tale "The Snow Queen," comes out in theaters today. FROZEN is destined to become a Disney classic film that will be watched for years to come.  Its best to head to the movie theatre right now!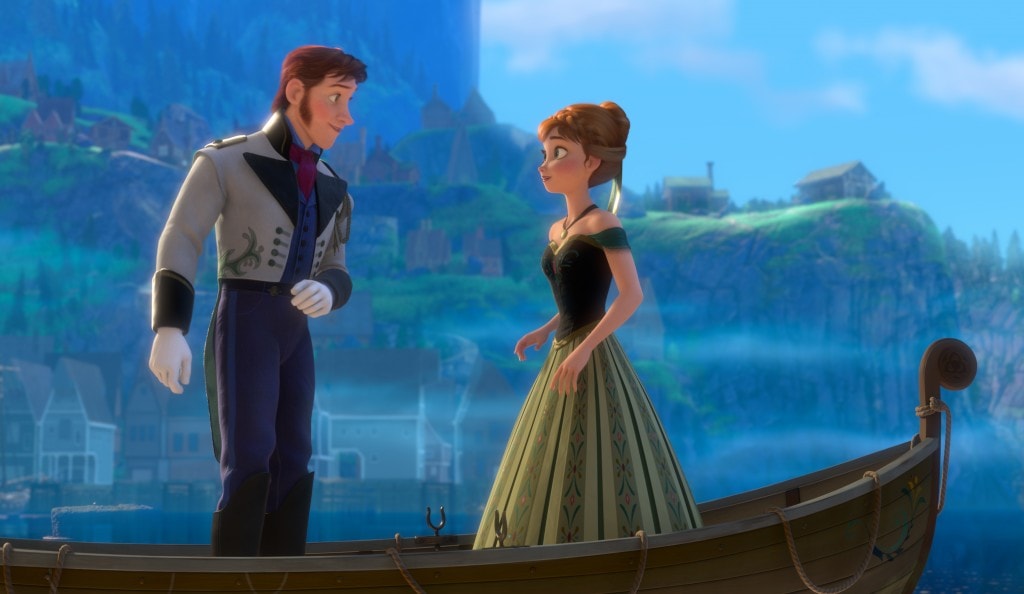 FROZEN tells the story of two sisters Anna (voiced by Kristen Bell) and Elsa (voiced by Idina Menzel) who were very close when they were kids.   After an incident where Elsa accidentally hurt Anna with her icy powers, the parents decided to keep Elsa's magic a secret and they no longer played together.  As the two grew up, they grew even further and further apart until the day when Elsa was crowned queen.  Anna upset Elsa at the coronation ball and she was unable to hide her powers from the kingdom, casting a powerful spell plunging Arendelle into a deep winter.  She flees the kingdom so that she won't hurt anyone else.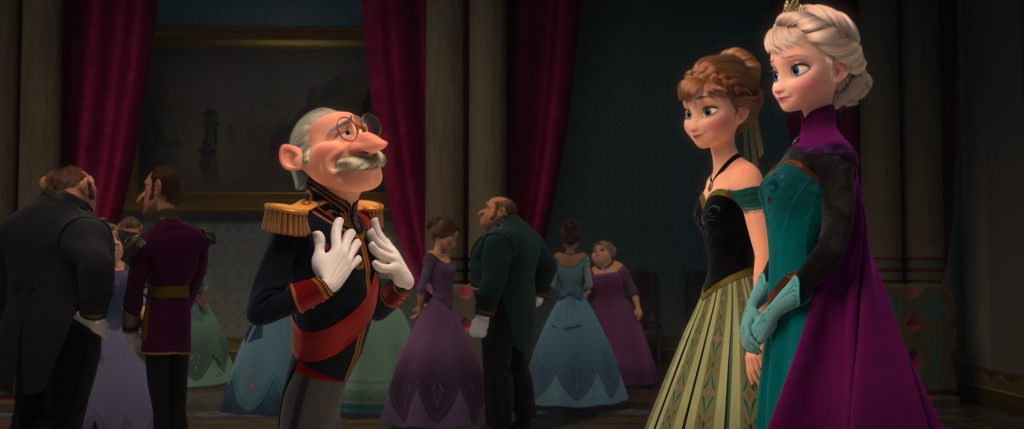 Anna, not being the type to wait around to be rescued, goes after her sister to get her to break the spell.  Along her journey she meets up with a rugged mountain man (Kristoff voiced by Jonathan Groff),  and his loyal reindeer, Sven.   Later they are joined with a funny little snowman named Olaf (Josh Gad) who loves warm hugs and dreams about summer!  The group visits the Ice Castle trying to convince Elsa to return to Arendelle to break the spell. Their adventures bring them to meet a snow monster, some trolls, and a sister who isn't ready to be around anyone.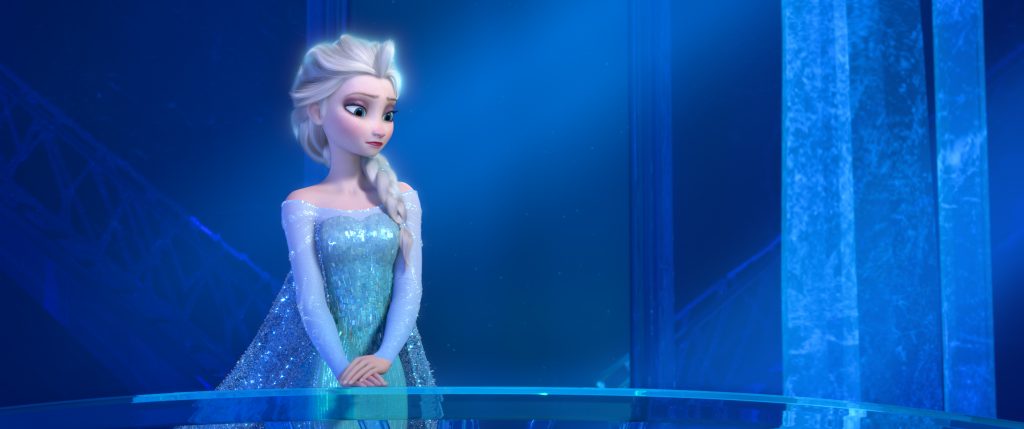 Every once in awhile there comes a movie that resonates with the deepest part of who I am.  FROZEN  is one of those movies for me.  I love the message that the storytellers are trying to tell.  Understanding that true love doesn't have to mean romantic love is engrained throughout the movie.  From experience, I know that the bond between sisters is like no other relationship especially when the sisters are very different.  This movie explores those relationships in a way that is witty, yet as real as it gets.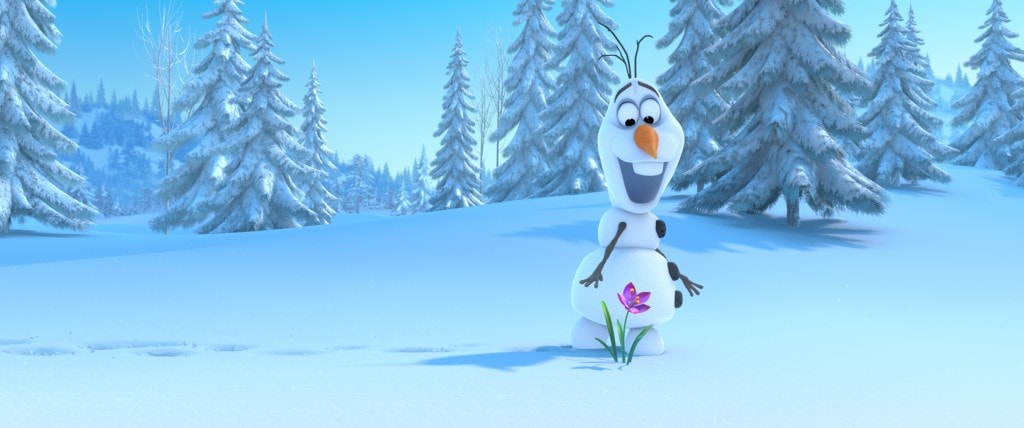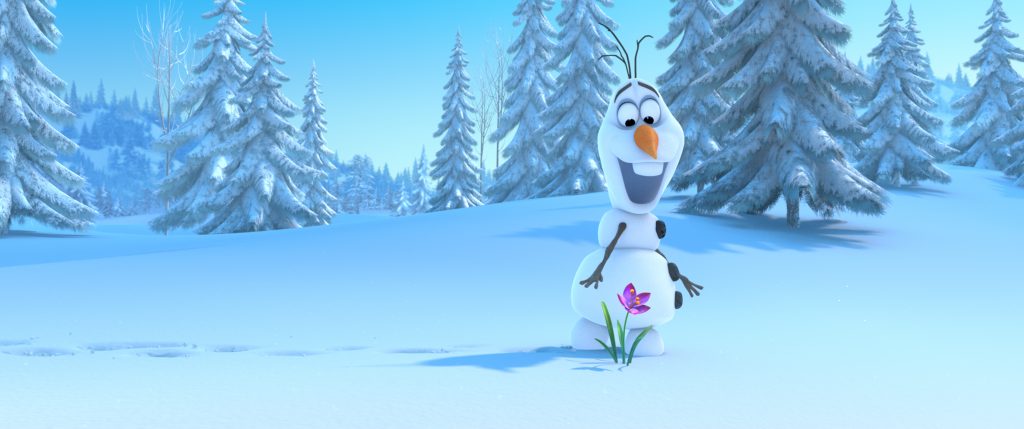 When I think of a classic Disney animated film, I think about how much I care about the characters.  The characters that we meet in FROZEN are indeed characters that I care deeply about.  Without giving away any spoilers, there was a point in the movie where I gasped because of how a character felt.  I felt it with her.  I feel connected to her, and that is what makes this film different than past Disney animated films for me.  I was also pleasantly surprised by Olaf. The first time I heard that a snowman was going to be a sidekick I thought it would be over the top cheese balls, but I was wrong.  Olaf brings some soft humor to the cast all while being completely lovable and charming.  I absolutely fell in love with him.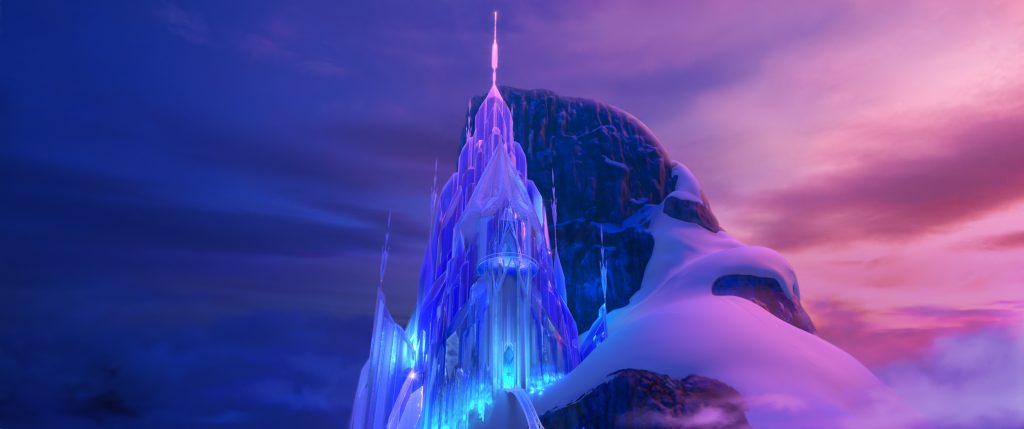 Classic Disney animated films also have one other thing in common, spectacular music that will resonate way beyond when the movie ends.  I remember singing "Part of the World" in my elementary school recital. My husband sang Circle of Life after our son was born, and I can still sing every word of all of  the Beauty and the Beast songs.  FROZEN delivers on Disney's promise to bring Disney Magic for years to come.  Disney magic is all about the music!  "Let it Go" is going to be one of those songs.  The scene where Elsa sings this song is my favorite scene of the entire movie.  Everything is spectacular, from the animation, to the singing, to how Elsa throws her crown onto the floor.  I wanted to get up and sing right along with her.  It was very powerful.  When this movie comes out on Blu-ray I will be turning it up, dancing like a fool, and singing at the top of my lungs as she builds her ice castle!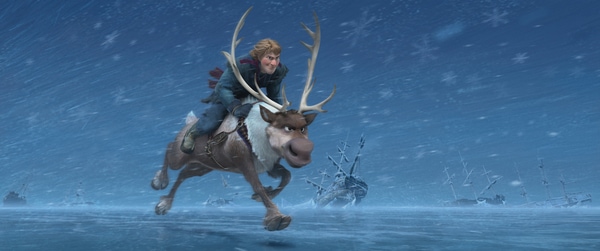 I will leave you with this FROZEN trailer which features several little glimpses into my favorite parts of the movie.  Be sure you get into the theater this weekend with or without your kids.  Be the first to watch this new Disney Classic!
For more #DisneyFrozenEvent adventures read about my Interview with Kristen Bell, my experience on the red carpet,  and my behind the scene press day at the Disney Animation Studios.