The Fourth of July is approaching very quickly.  We are excited to be celebrating this holiday with my husband's parents at our house.  We love to entertain, especially for a holiday.  This summer has been  very interesting weather wise and while it has been warm, we have had A LOT of rain.  Saturday is supposed to be one of the nicer days and we are all crossing our fingers that the rain will stay away long enough for a little fireworks fun!
Whenever we entertain, my kids and I like to make a yummy dessert that everyone can enjoy.  The other day when we were doing our weekly grocery shopping, we found some delicious looking frozen custard from EDY'S®.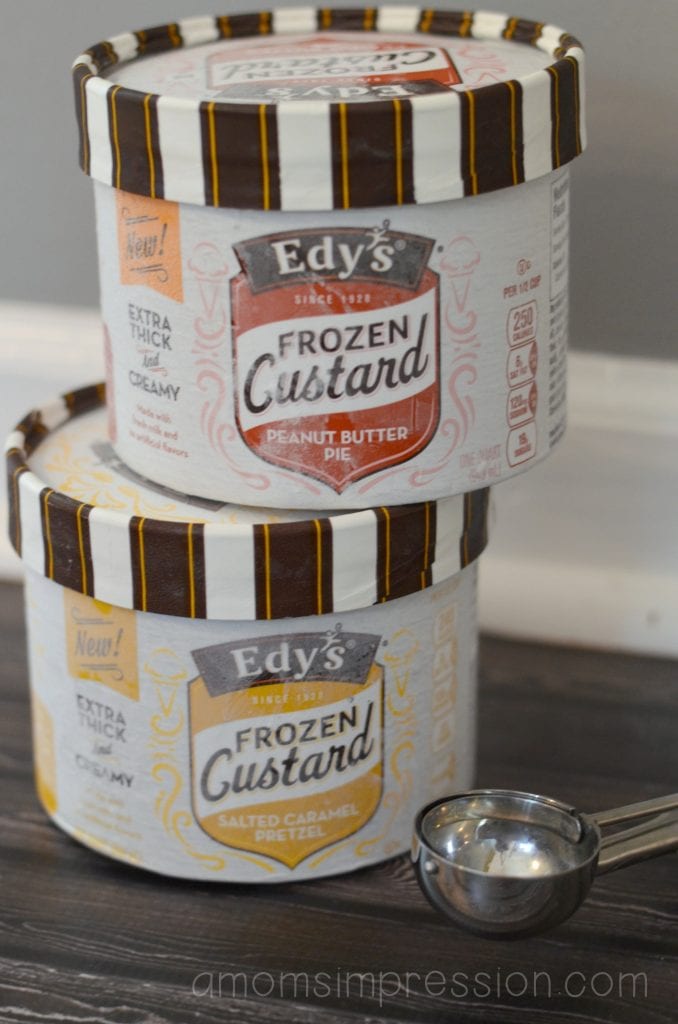 We love Dreyer's/ EDY'S® products and we were excited to find out that they are the first national brand to offer this beloved all-American treat.  Frozen Custard is thick, rich and creamy and perfect for a summer treat and available in 6 delicious flavors:
Dreyer's/EDY'S® Old Fashioned Vanilla Frozen Custard
Dreyer's/EDY'S® Chocolate Malt Frozen Custard
Dreyer's/EDY'S® Salted Caramel Pretzel Frozen Custard
Dreyer's/EDY'S® Snickerdoodle Frozen Custard
Dreyer's/EDY'S® Peanut Butter Pie Frozen Custard
Dreyer's/EDY'S® Mint Cookies 'N Cream Frozen Custard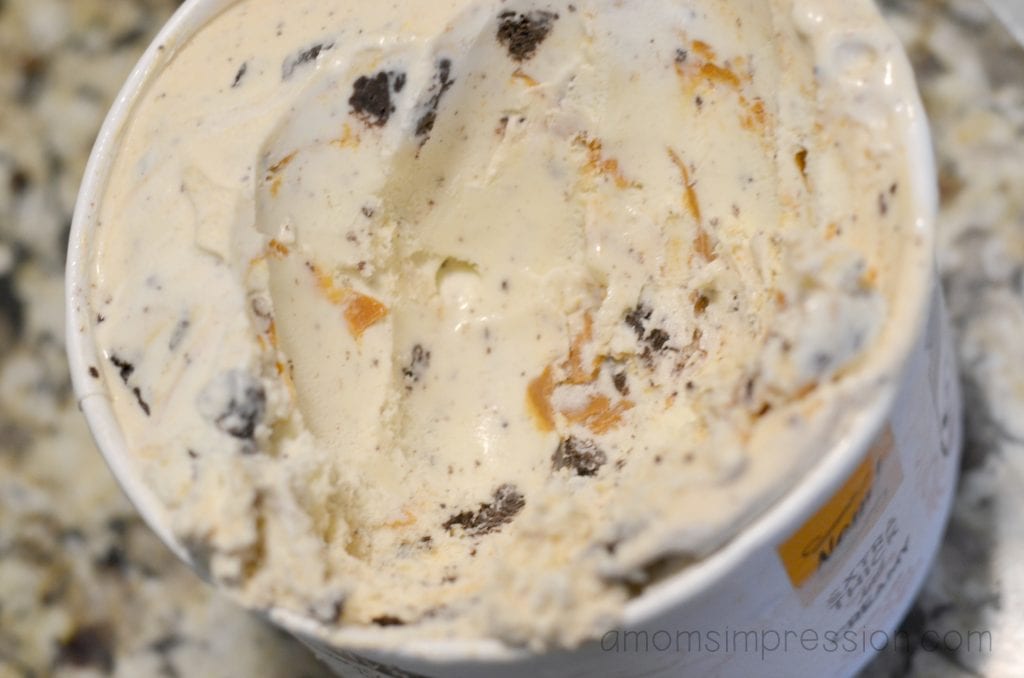 We all love peanut butter and chocolate so we immediately grabbed that one along with a tub of Salted Caramel Pretzel Frozen Custard.  Both of these flavors have a base of vanilla with added ingredients making them perfect for what we were about to do with them.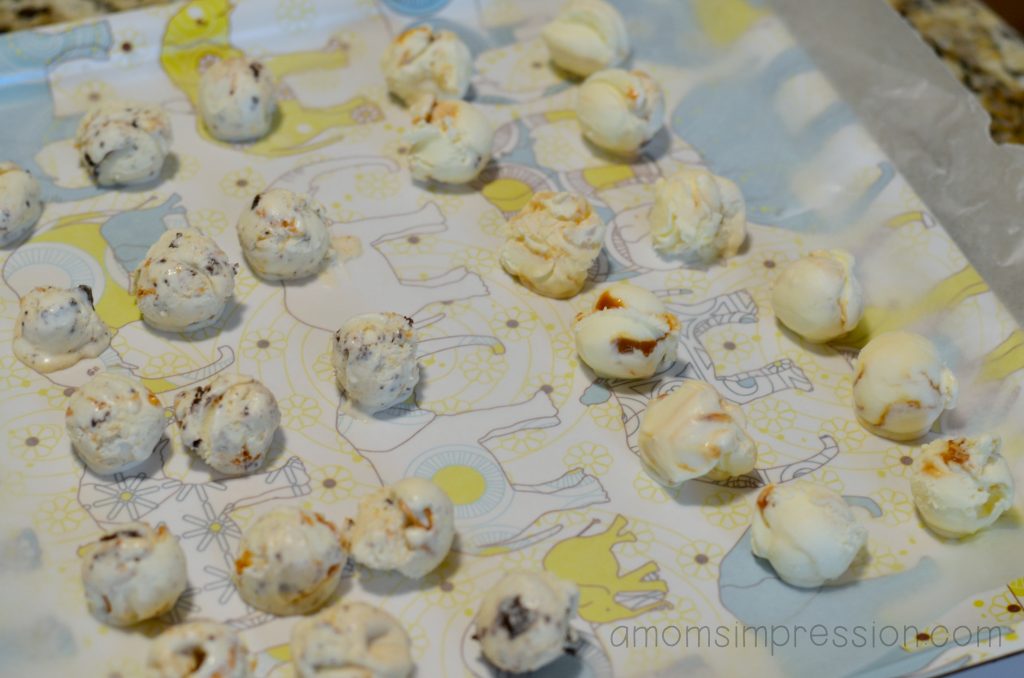 My kids love those little chocolate covered bites of ice cream that you can buy.  I wanted to create a version of them.  I like the smaller size and they are great to dress up for any holiday occasion with some festive sprinkles.  The first thing we did was to take a melon baller and make a bunch of small scoops of frozen custard to freeze over wax paper.  You have to work a little quickly to ensure that they don't melt.  I found it much easier to run hot water over my melon baller between each scoop.  After you have the desired number of scoops, place the entire tray into the freezer for a few hours.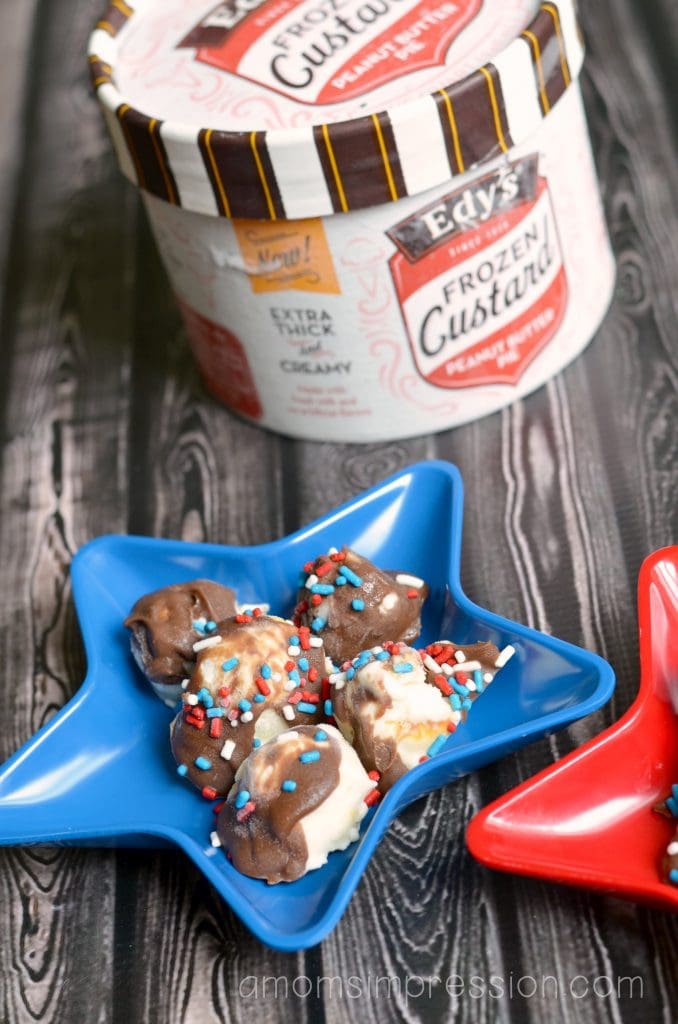 Next we melted some chocolate in a double broiler.  I tried dipping the scoops directly into the chocolate, but they melted too quickly so I ended up pouring the chocolate over the balls while they were on the tray.  I then quickly sprinkled some red, white, and blue sprinkles over them and put them back into the freezer to set.  Work in small batches and leave the rest in the freezer until you are ready for them.  Store in an airtight container and enjoy!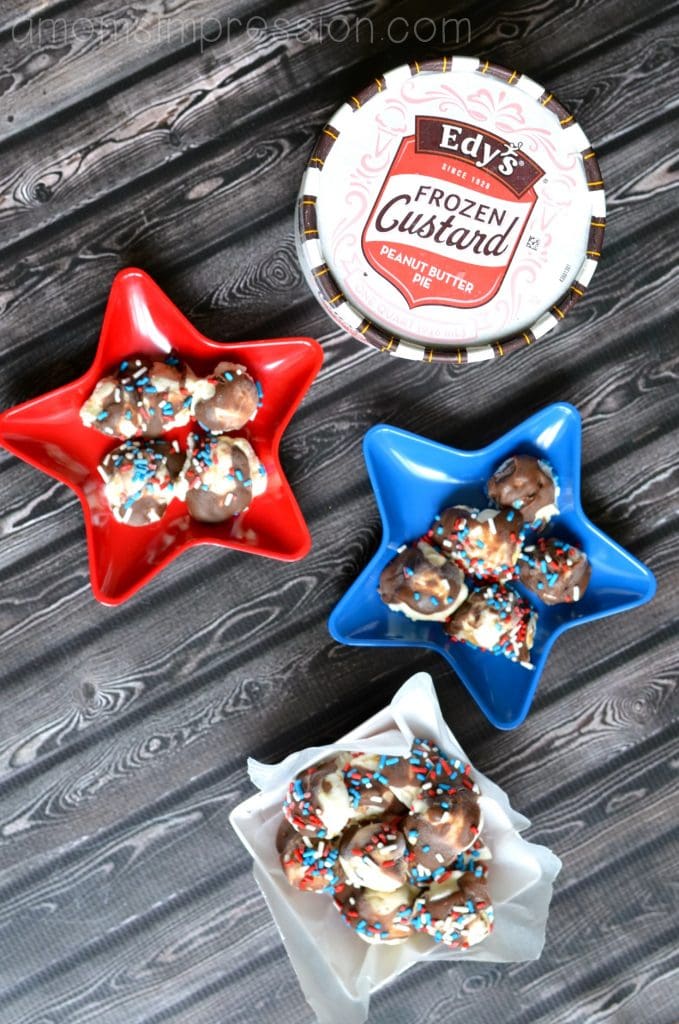 I am very excited for the weekend.  I know that we are going to have a blast celebrating the Fourth with our family and enjoying these Frozen Custard treats!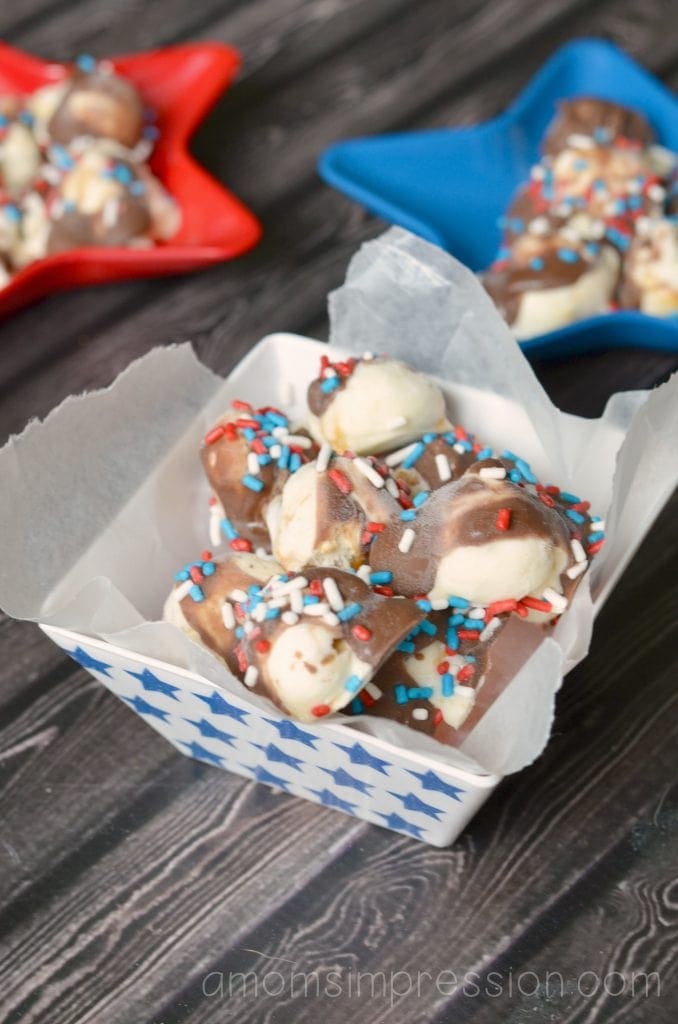 Are you ready to head out to find Dreyer's/EDY'S® Frozen Custard in your area?  You can use their handy locator at http://www.dreyers.com/FrozenCustardStory or http://www.edys.com/FrozenCustardStory to find the nearest retailer. 
 Win It
One lucky reader will win a Dreyer's/EDY'S® gift pack. The gift pack will contain coupons to redeem for free Dreyer's/EDY'S® Frozen Custard, ice cream scoops, bowls and spoons!
a Rafflecopter giveaway

This blog post is sponsored by Dreyer's/EDY'S® Frozen Custard and SocialMoms. The opinions and ideas expressed here are my own.