This free printable DIY Project Planner and book highlight is sponsored by ABRAMS Books. All opinions are mine.
One of my son's most favorite series just expanded! The epic tales of Greg Heffley continue with the new book: Diary of a Wimpy Kid: Wrecking Ball, in stores now!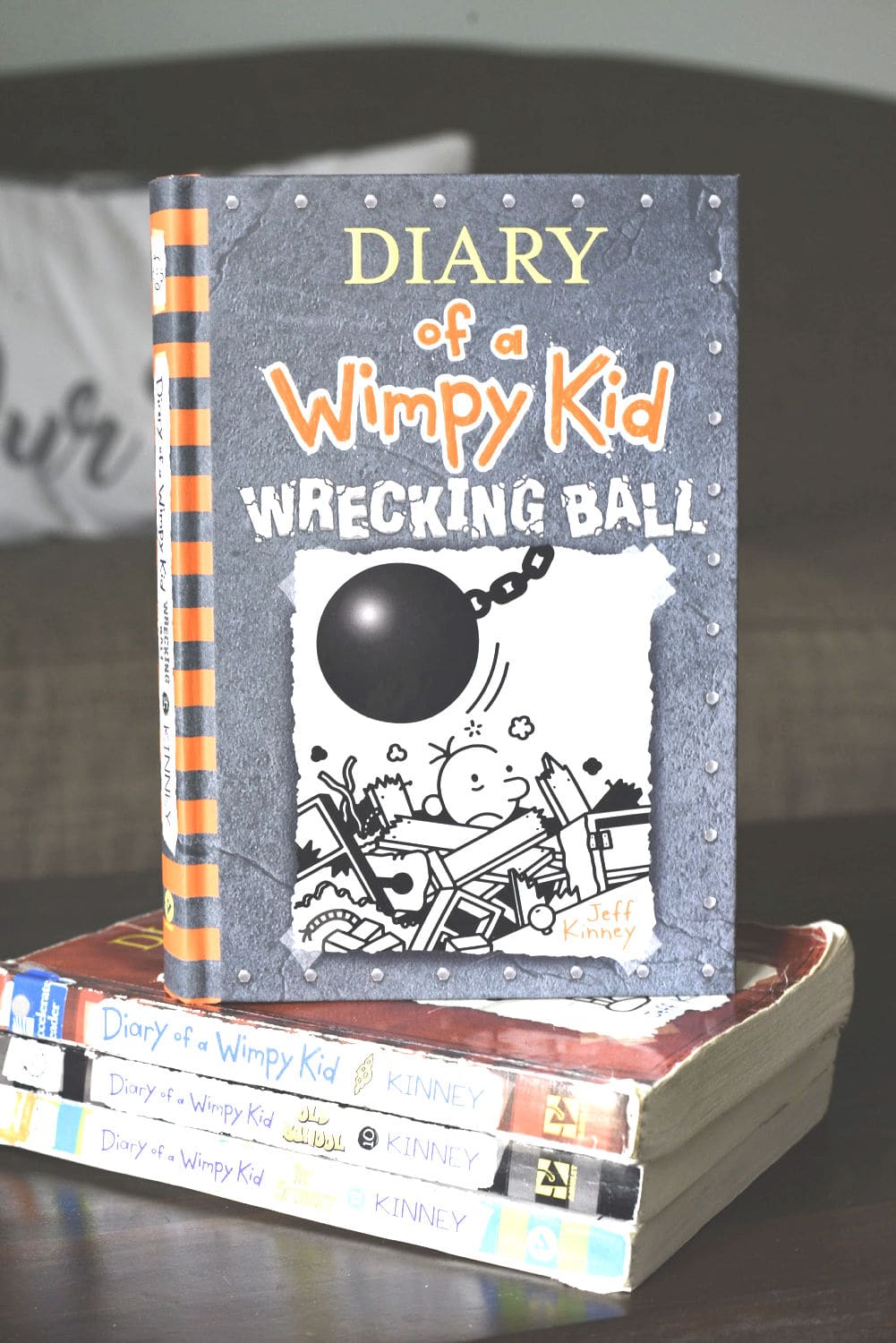 My 10-year-old son LOVES to read. I think he inherited this from both his father and me. We are both avid readers. We love that he cozies up in his bed every night and opens up a book, reading until his eyes get heavy and falling asleep with it on his chest. My husband says that this is exactly what he used to do at that age.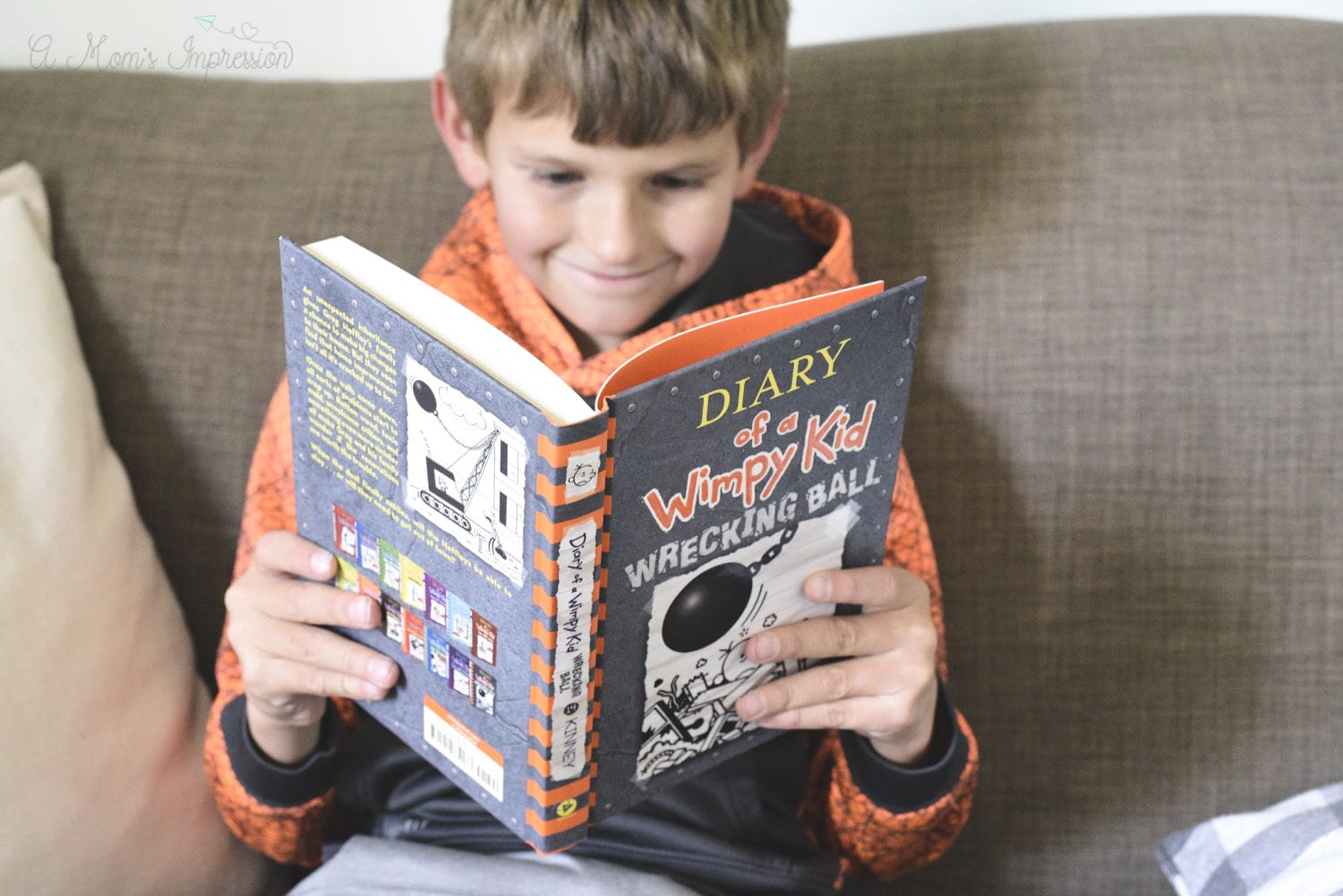 One of my son's favorite book series has always been Diary of a Wimpy Kid. This beloved series by author Jeff Kinney follows the everyday adventures of the main protagonist, Greg Heffley. Greg is a middle-school student who is a bit of a weakling. He keeps a diary full of thoughts, drawings, and stories surrounded by a colorful cast of supporting characters. These books have become wildly popular in the past decade and are perfect for kids aged 8-12.
Diary of a Wimpy Kid: Wrecking Ball
Jeff Kinney has just released a brand new installment into the series: Diary of a Wimpy Kid: Wrecking Ball, published by Amulet Books, an imprint of ABRAMS. In this book, Greg and his family move into a new home that needs significant renovations. And this is where the adventure starts!
Here is the synopsis:
In Wrecking Ball, Book 14 of the Diary of a Wimpy Kid series—from #1 international bestselling author Jeff Kinney—an unexpected inheritance gives Greg Heffley's family a chance to make big changes to their house. But they soon find that home improvement isn't all it's cracked up to be. Once the walls come down, all sorts of problems start to crop up. Rotten wood, toxic mold, unwelcome critters, and something even more sinister all make Greg and his family wonder if the renovations are worth the trouble. When the dust finally settles, will the Heffleys be able to stay . . . or will they need to get out of town?
My son absolutely loved this book. He said his favorite part was when Greg got stuck on the roof of his house when he was cleaning the gutters. When he was telling me this story, he couldn't stop giggling. I love how much he enjoys reading Jeff Kinney's books.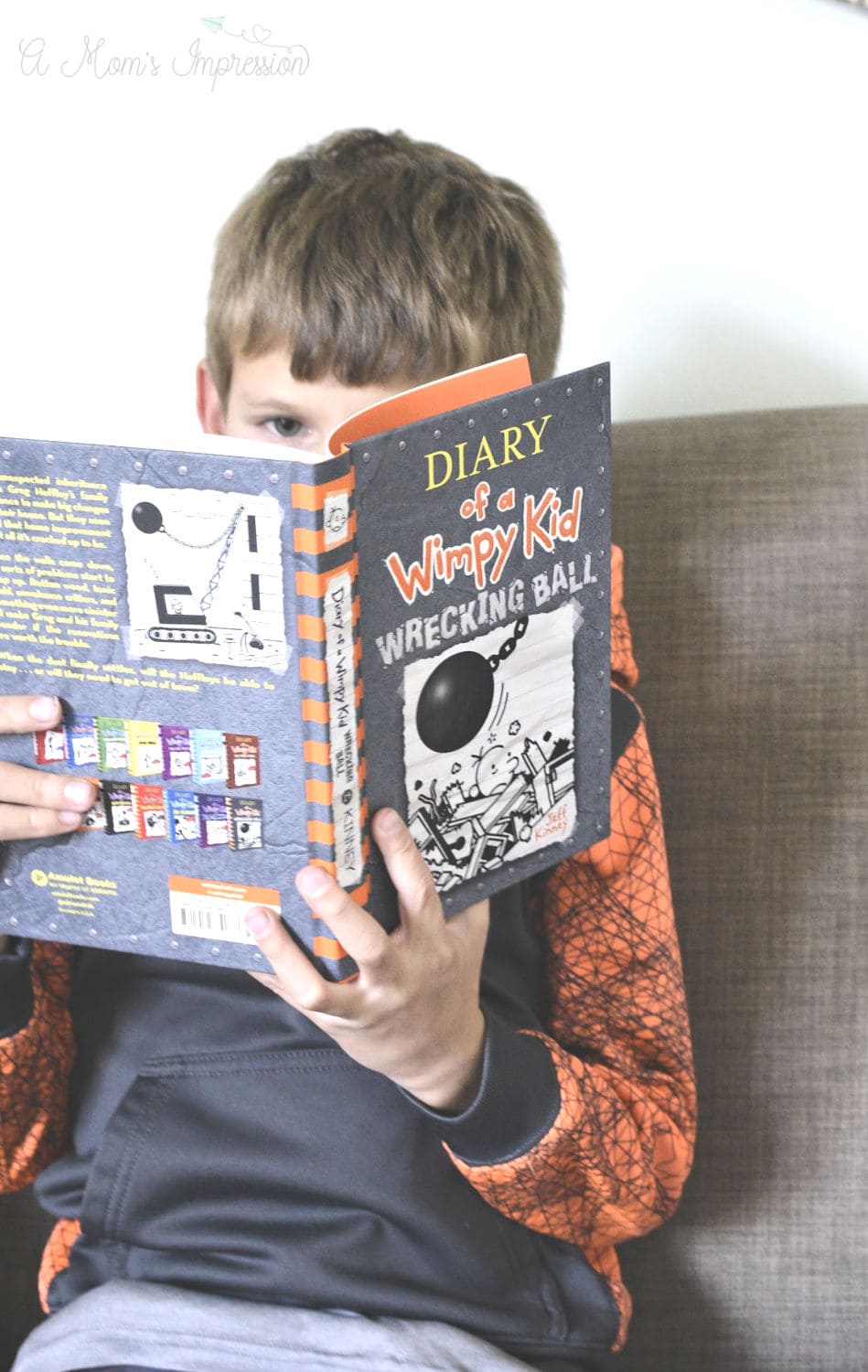 A Perfect Book For this DIY Family
When we first heard about Wrecking Ball was coming out, we got excited. We love DIY projects in our house. As parents, we feel that it is important to instill the notion in our kids that they can do a lot of stuff for themselves. So, we always have lots of projects going on around our home. Over the years, we have learned that NO PROJECT goes without its own set of unique challenges and setbacks. This is why the new Diary of a Wimpy Kid book will resonate with our family so much!
One type of project that we often do is restoring old furniture. Just this past fall, we ALMOST bought a brand new dresser at a furniture store for way too much money. But, at the last second, we decided to look online to see if anyone was selling an old dresser that just needed a little tender loving care to make it shine again. We found this fantastic dresser made out of solid wood and only spent $30 on it. But, as you can see, it needed a little help!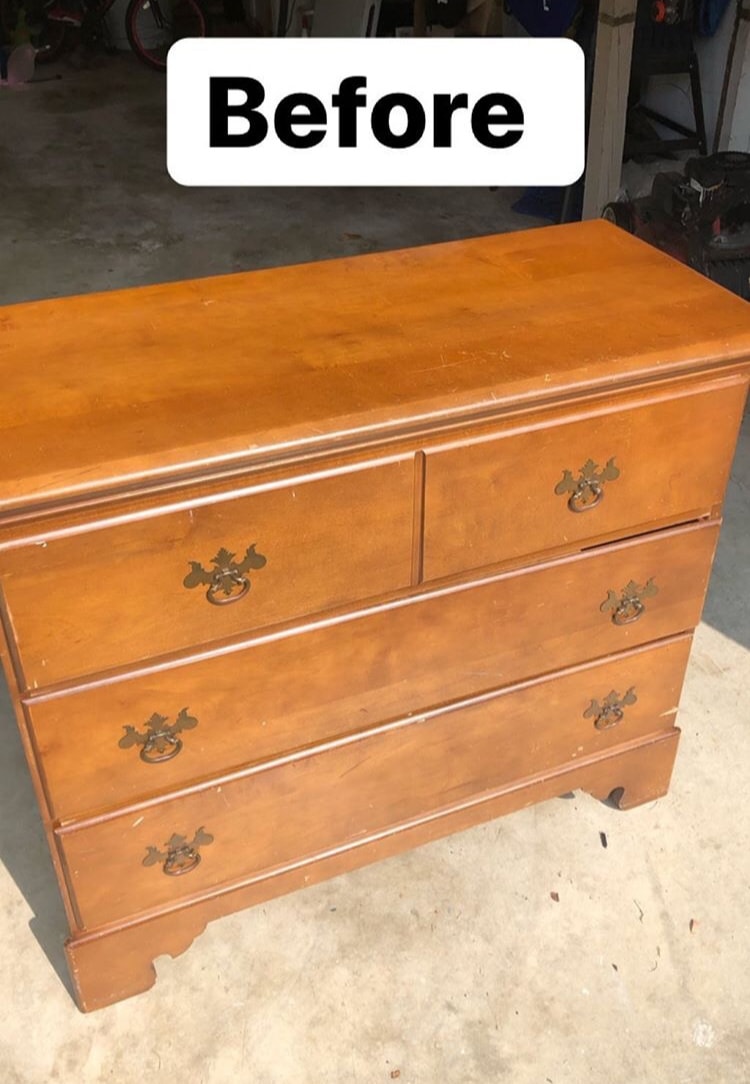 In the following days, both my son and husband had a fun time sanding it down, painting, and staining it. The dresser was for Jonah's room, so he really wanted to help refinish it. There might have been some spilled paint, a ruined shirt, and several tries at getting new knobs to fit.
As we know, projects rarely go according to plan.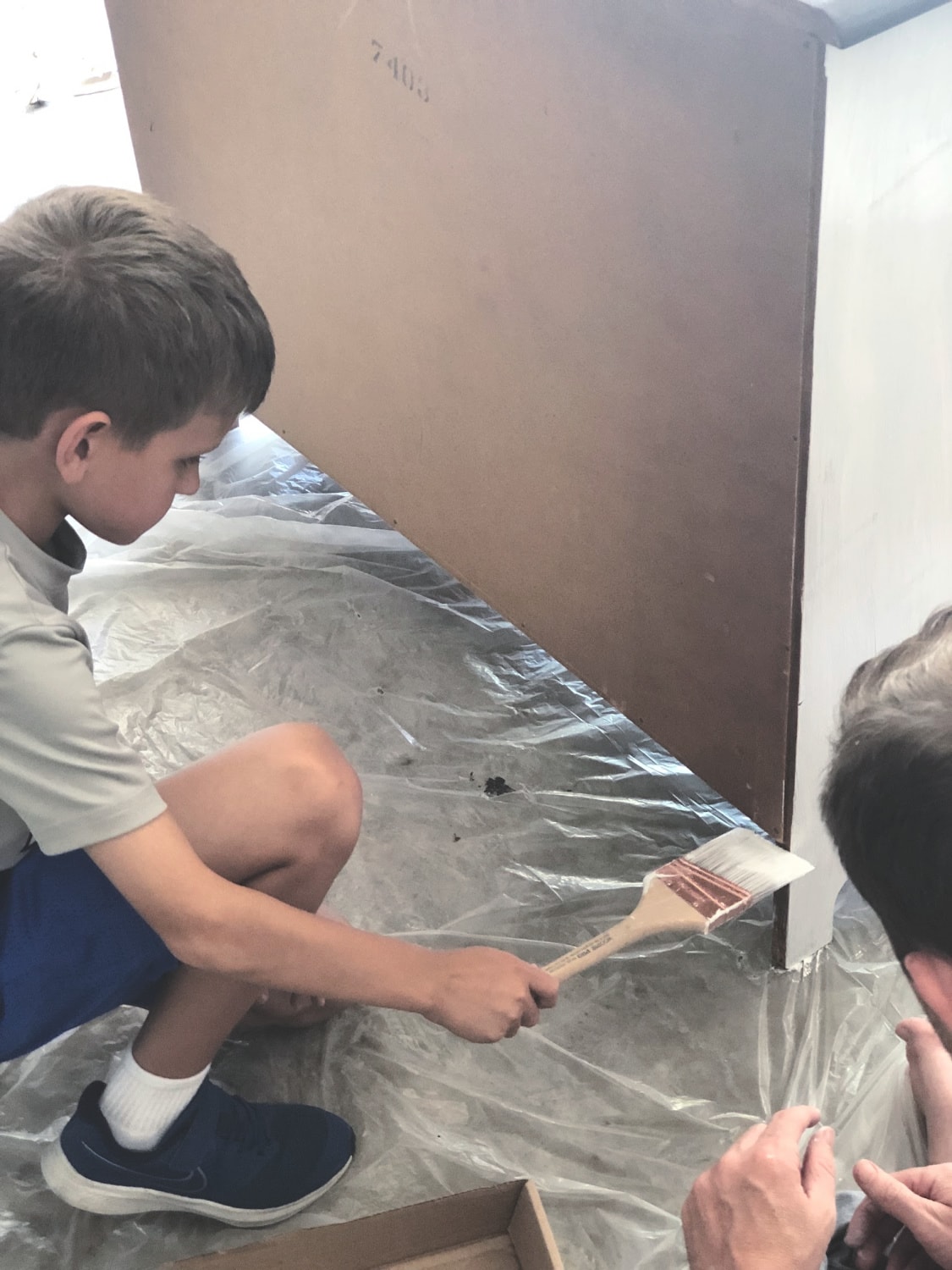 By the time they were finished, you could barely recognize that old, sad dresser from a couple of days ago. There is just something super satisfying about making an old, neglected piece of furniture shine again!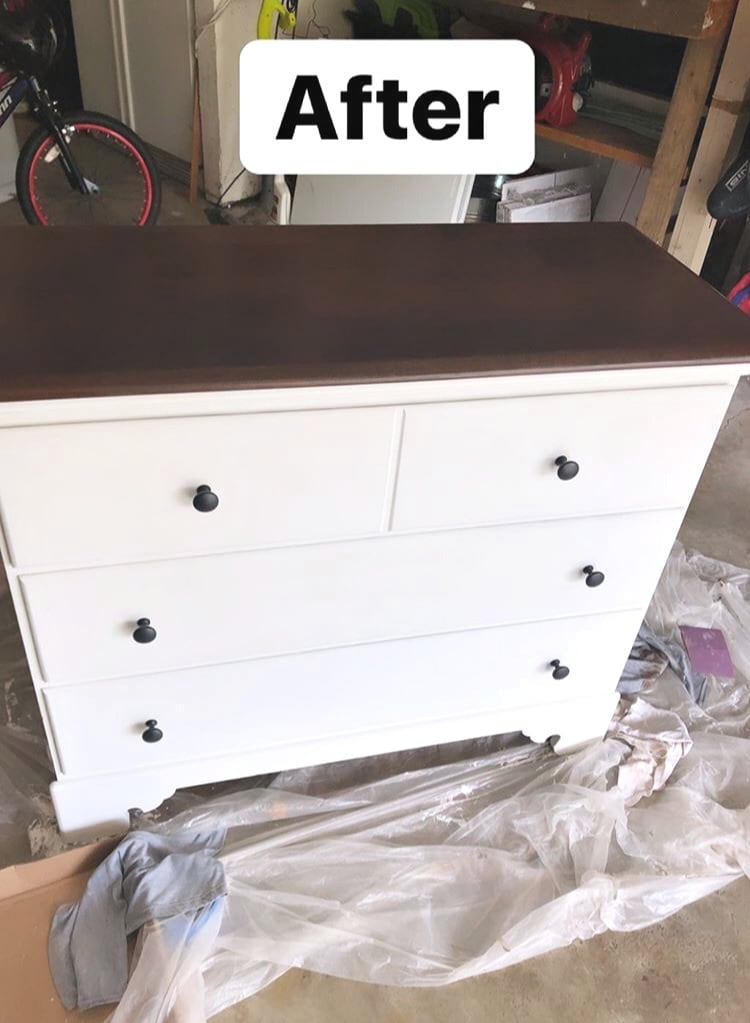 Pretty soon, our son is going to move his bedroom into the "game room" over our garage. It is a much larger room and will need some serious remodeling to work as a bedroom. He already has a lot of plans of what he wants his new room to look like.
He told me that he wants his new room to be more grown-up, so he wants to paint the walls blue with white trim. His new room doesn't have a closet so we have been looking at finding a wardrobe on resale sites that we can renovate. Since Jonah loved his dresser project so much, he is excited to find a piece that he and his dad can work on.
He told me he wants a project area in his room where he can work building his Lego sets with room for his computer. We will finish off the room with an area with a bookshelf and a couple of bean bag chairs so he has a comfortable reading area.
I love watching his mind work to discover ways to improve our home!
I created this simple DIY Project Planner printable to plan out our next adventure. While we know things might not go according to plan, it is nice to have everything in one place so we can stay organized. You can print your own project planner by clicking the picture below!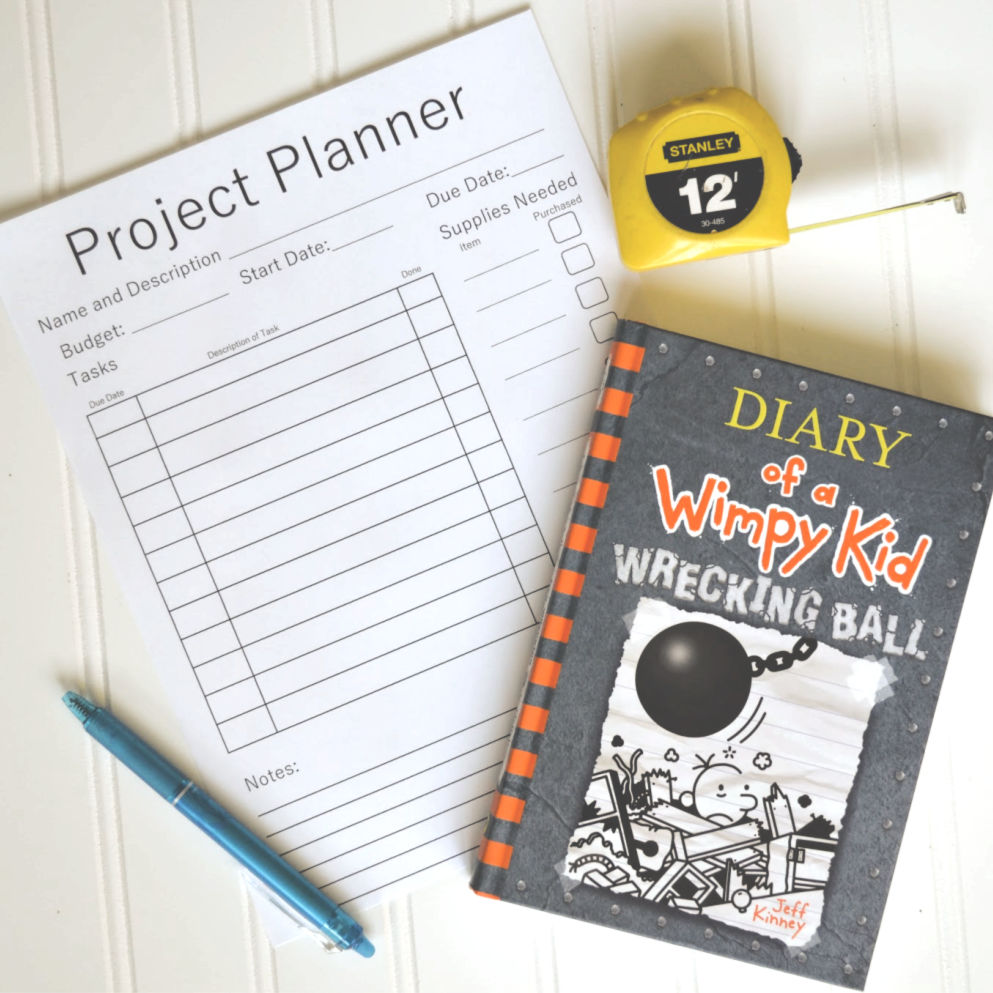 The New Diary of a Wimpy Kid is in Stores Now
If you have a DIY family like ours, or just a loved one that loves these books, Diary of a Wimpy Kid: Wrecking Ball would be the perfect gift for them. It is in stores now, so go grab yourself a copy! This book would be perfect for a holiday gift for your middle-grade reader!
Do you enjoy household projects? I you have some DIY home improvement projects going on, I'd love to hear about them in the comments.