I am having a blast here in LA. Last night we arrived and spent the evening with celebrities… wax one that is!  Madame Tussauds Wax Museum invited us to experience their Hollywood museum.  Some of them were so life like… it was a little weird to be honest.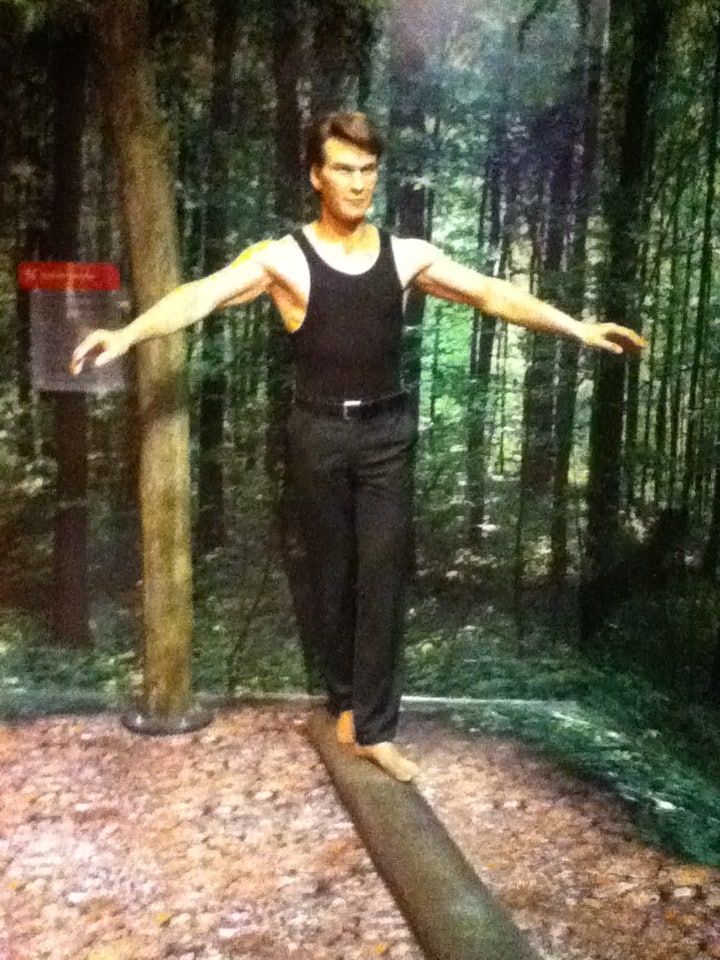 After Madame Tussauds, we met at Hard Rock Cafe for a welcome dinner and a meet and greet time!  I sat with some bloggers that I had never met before and had a wonderful time! I love meeting new friends and putting faces with friends that I have chatted with online.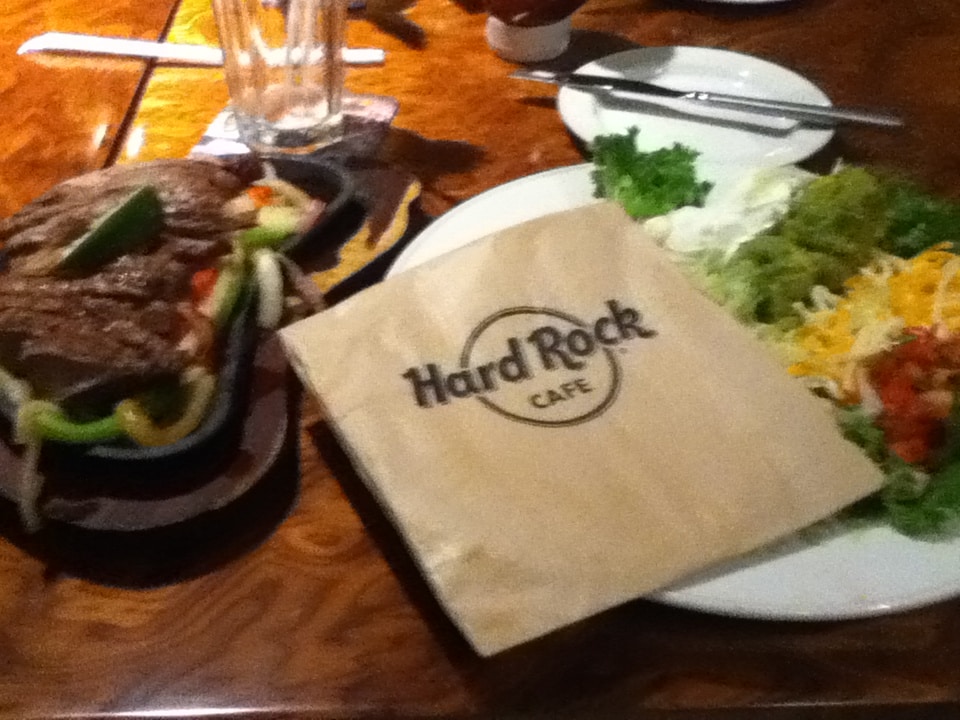 Today we will be interviewing cast members from Frankenweenie and then attending the premiere and after party.
Here is a little more about the movie:
From creative genius Tim Burton ("Alice in Wonderland," The Nightmare Before Christmas") comes "Frankenweenie," a heartwarming tale about a boy and his dog. After unexpectedly losing his beloved dog Sparky, young Victor harnesses the power of science to bring his best friend back to life—with just a few minor adjustments. He tries to hide his home-sewn creation, but when Sparky gets out, Victor's fellow students, teachers and the entire town all learn that getting a new "leash on life" can be monstrous.

A stop-motion animated film, "Frankenweenie" was filmed in black and white and rendered in 3D, which elevates the classic style to a whole new experience.
Look at the sweet little gift bag I received from Disney: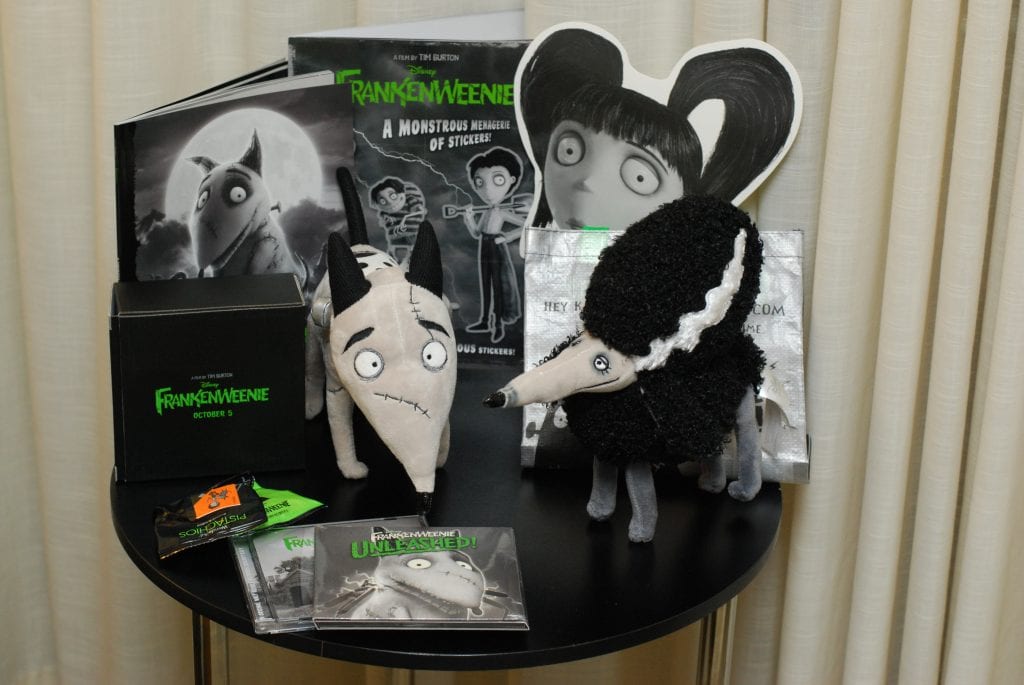 I am so excited to try the Frankenweenie dog collar on Eli.  I hope it is big enough!
Do you have any questions for Robert Capron, Atticus Shaffer and Charlie Tahan?  If so, please let me know.  I would love to ask them!
Stay tuned for more of my adventures from Hollywood!
A huge thank you goes out to Disney who will provide all accommodations and airfare for the event.  While this event is sponsored by Disney, all opinions are 100% mine!