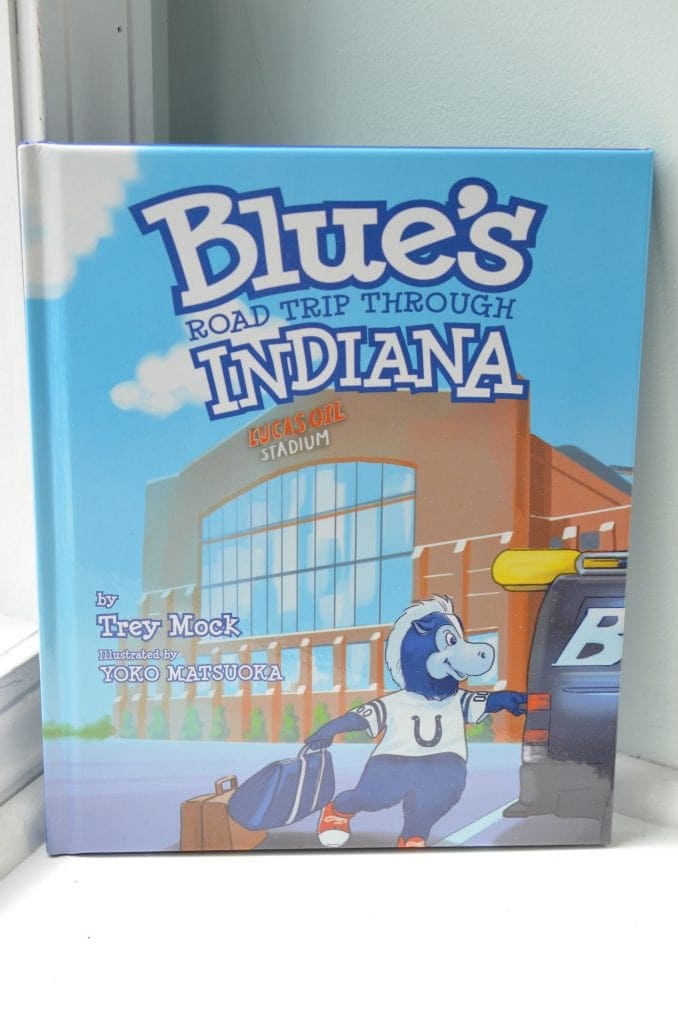 I have a children's book collection with several hundred or maybe even thousand books strong.  As an elementary school teacher, reading is something in my blood.  I teach little ones the love of reading and I feel blessed to do so.  Recently I was sent an adorable children's book written by my favorite football mascot, Blue!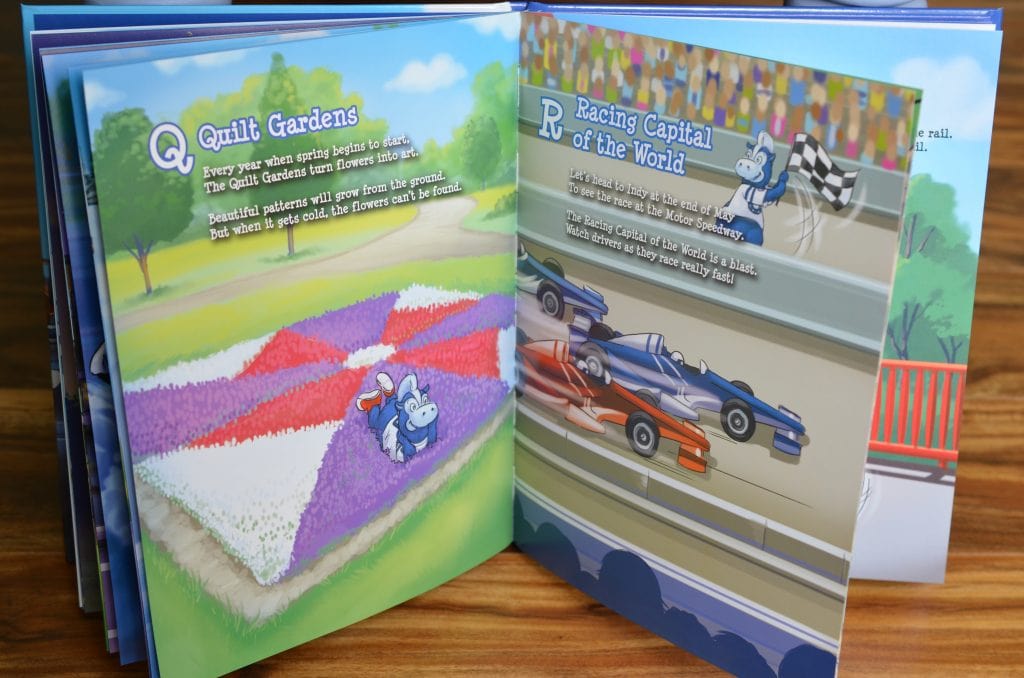 Blue's Road Trip through Indiana was written by Trey Mock, the team's mascot coordinator, and was inspired by Blue's travels throughout the state over the past ten years as he's visited more than 1,500 schools statewide providing free educational programs. The book was published by Mascot Books.
This adorable book is a great tool for teachers to teach about Indiana.  I learned some stuff that I didn't know about my state when reading the book.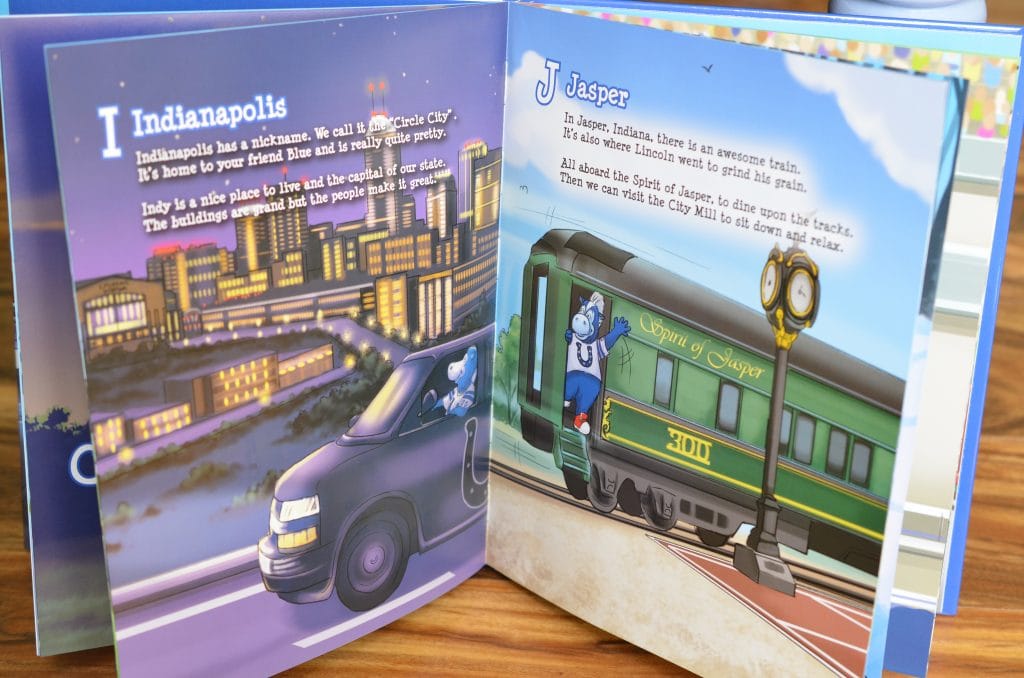 The book is an ABC book and guides the reader through Indiana one letter at a time.  The teaching potential in this book is amazing and numerous.  The Colts have donated the book to many area schools so be sure to check out your school's library for the book!
Blue is doing a statewide tour this summer, signing his book for his fans.  Here are some of the places and times you can find him: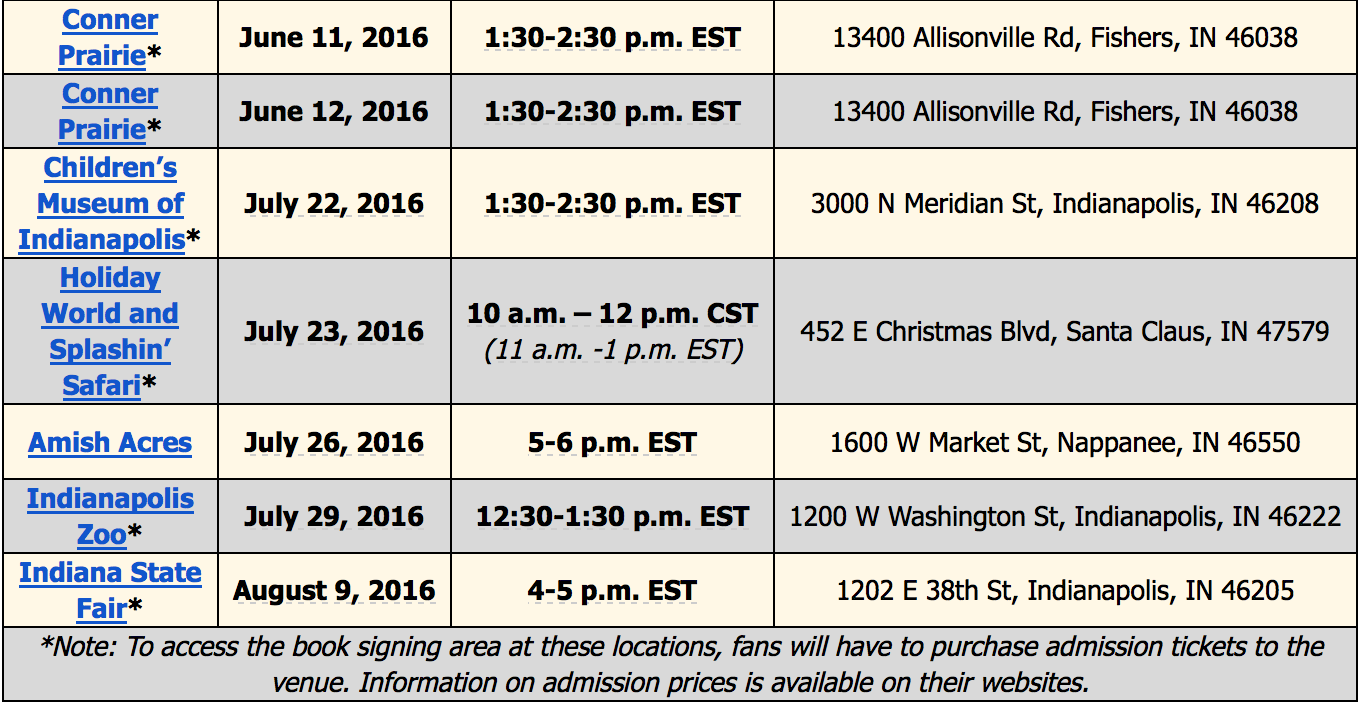 About the Author
Trey Mock is entering his eleventh season as the "man behind Blue". He started his mascot career as Aubie at Auburn University. In 2006, he helped create Blue for the Indianapolis Colts. Trey and his wife Ali Mock reside in Westfield, Ind. with their son Gunnar and daughter Tegan.
The book is currently available at select retailers, including the Colts Pro Shop, Meijer, Amazon, and Barnes & Noble. It is a hardback book and retails for $14.95. Additional information on Blue's book and the tour is available at www.colts.com/blue.
A huge thank you to Blue for sending me one of his adorable books!