I spent yesterday morning with Folgers at my old school.  Why?  Because they decided to treat the teachers and staff to a coffee breakfast in honor of National Coffee Day.  A couple of months ago Folgers asked me if I knew someone deserving of a year's supply of coffee.  I immediately thought about my teacher friends.  Up until a few months ago I was a full-time first grade teacher at a public school here in Indianapolis.  The teachers and staff at my school are amazing individuals who give so much of themselves to their jobs.  Our morning starts bright and early and without my morning cup of coffee, I am not sure I would make it.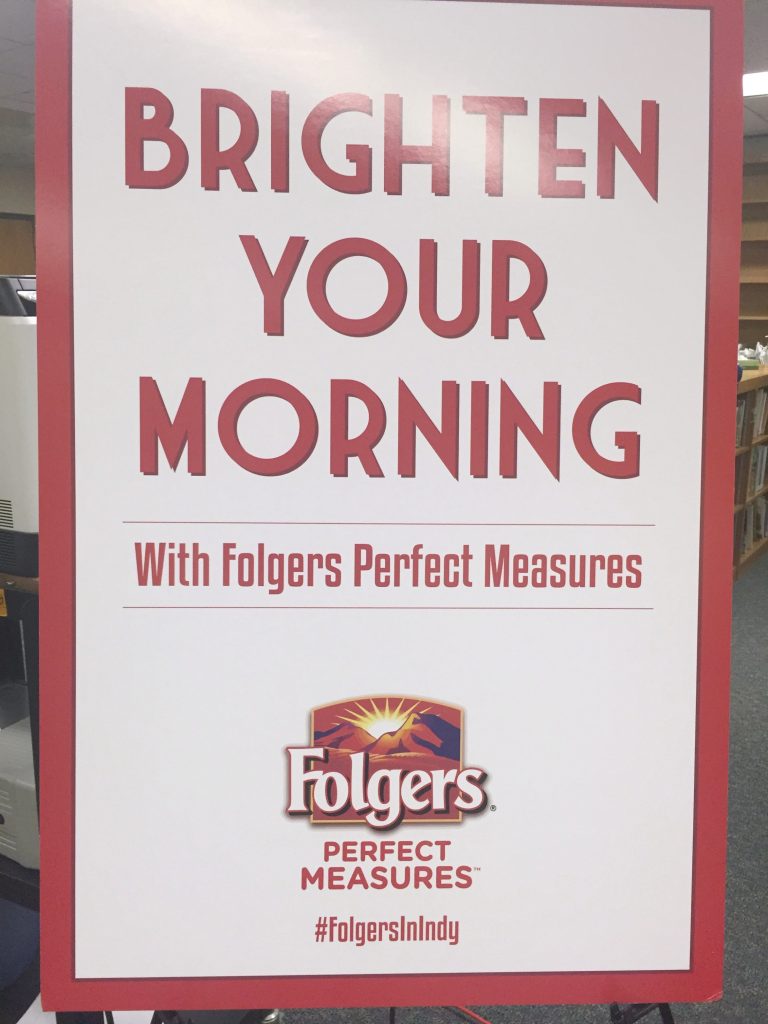 My journey as a teacher started 10 years ago.  I went through orientation with another new teacher, Kait.  Kait and I were hired on at the same school and our classrooms were right next door to each other.  I taught kindergarten and she taught first grade.  I don't know how I would have made it through that first year without her.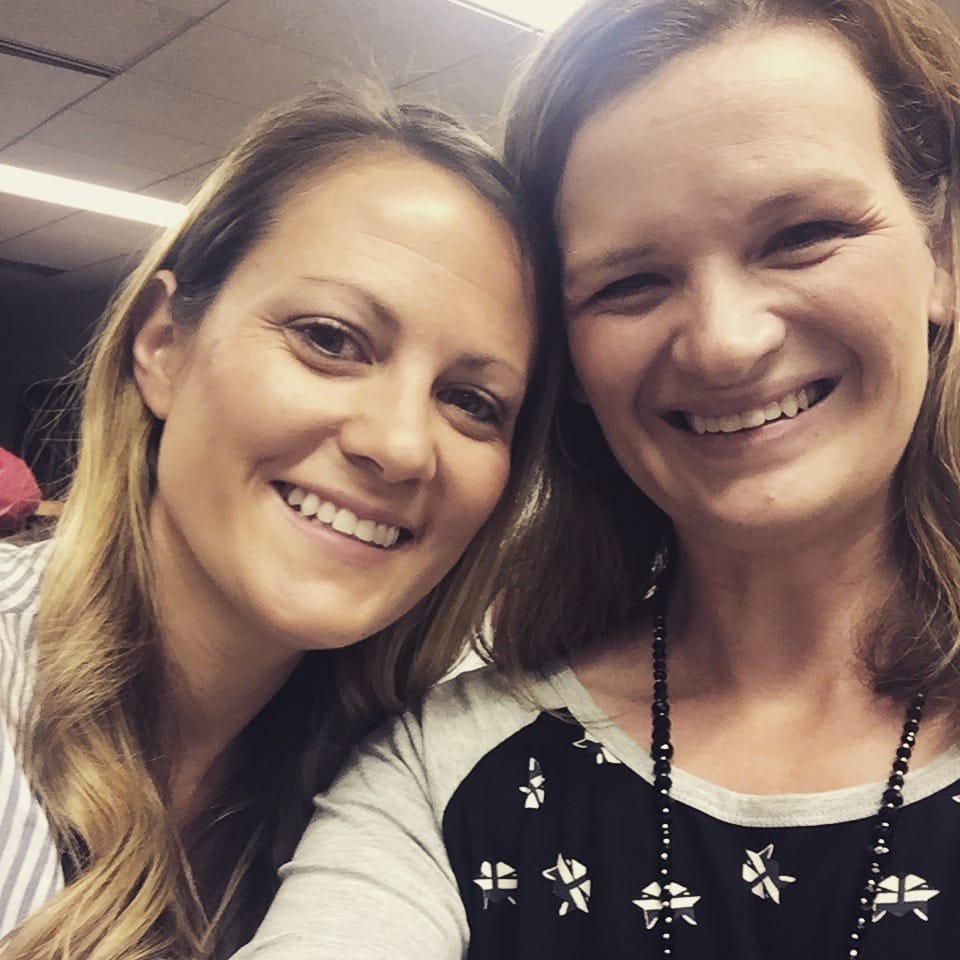 Since then we have done life together, marriages, babies and new opportunities.  A few years ago we reunited at our current school after a few years apart. This time I was teaching first grade and she taught second.  I watched her take my former students and turn them into remarkable human beings. She gets up every morning with her three kids, get them where they need to be, travels to school to teach 25 more kids, does the mommy/wife thing and somehow manages to run a small business on the side!  She is amazing and is deserving of some coffee to kick off her morning!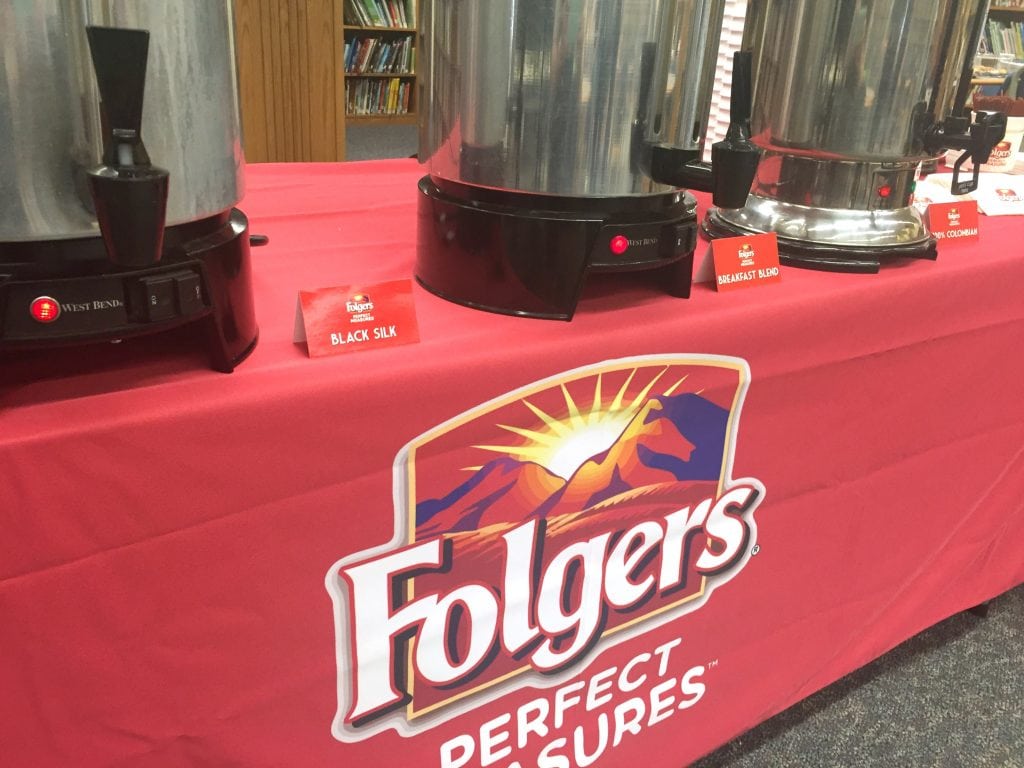 After I told the folks at Folgers about my friend Kait they also thought she was deserving.  In addition to the year's supply of coffee, they decided to donate $10,000 to her school!  I cried when I found out.  It was very much unexpected and I know our school is very grateful for the donation.  That money is going to touch and impact many teachers and students!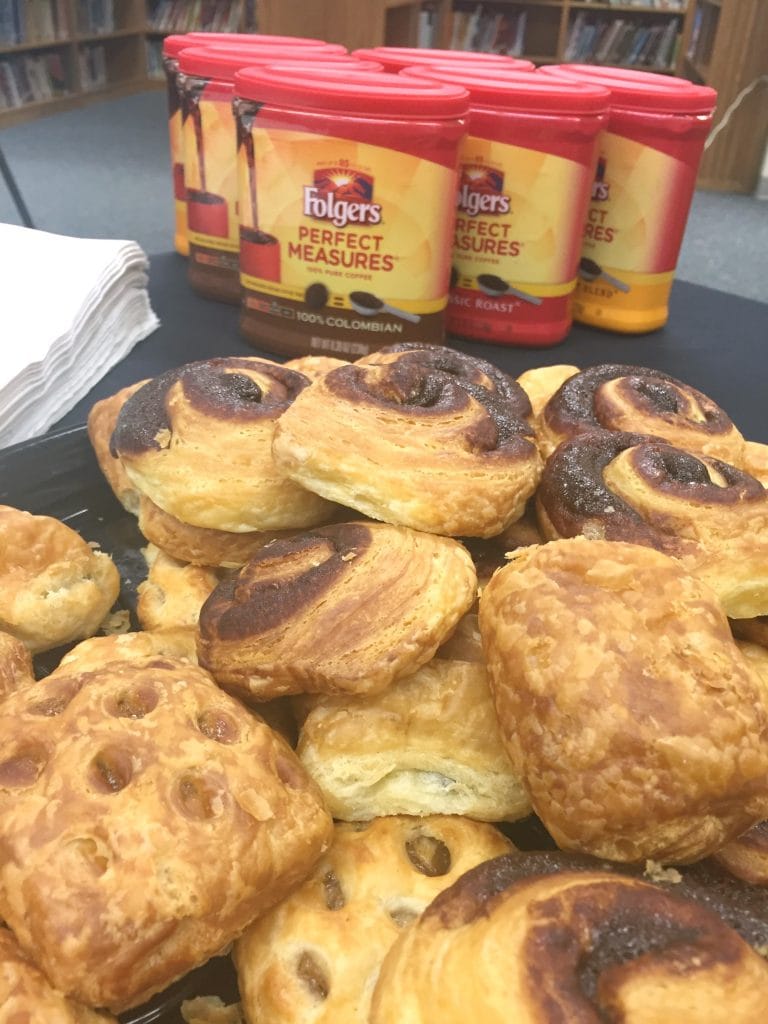 So, I spent National Coffee Day with my friend Kait and my former co-workers drinking Folgers, reminiscing, and feeling so appreciative to a company that impacts lives for the better.  I can't think of a better breakfast in my life!
I posted earlier this week about Folgers Perfect Measures and the amazing mess-free tablets that are available in Indianapolis, St. Louis, and Kansas City.  I thought I would show you how easy and convenient they are in a product demonstration video.  Check this out:

By now you know how much I love Folgers Perfect Measures.  These little guys will change the way you think about your morning cup of coffee. You can find Folgers Perfect Measures in St. Louis, Kansas City, KS and Indianapolis at local grocery stores such as Marsh, Kroger and Meijer.
This post is sponsored by Folgers.  All opinions are 100% mine.