This is a sponsored conversation written by me on behalf of Straight Up™ Tea and Albertsons Companies. The opinions and text are all mine.
The summer is quickly flying by.  My family has had many fun adventures over the past couple of months from our two weeks in Idaho to our daily walks to the pool to swim.  Now that school has started, so has soccer practice,  gymnastics, and swim lessons every Sunday. To say that the days are getting busy is an understatement. I am not ashamed to admit that there are times I get frazzled and stressed out. I am balancing being a mom, running a business, remodeling a bathroom, and the daily grind. And, it is hard work. I am constantly feeling like I am being pulled in a million different directions. It has been imperative for me to slow down a bit and take a little bit of a break just by myself and recharge.
One nice thing about school starting up is that the neighborhood pool is completely empty during the day! Lately, I have been bringing a magazine, my towel, and a nice cold bottle of Straight Up™ Tea down to the pool and hanging out for a little while by myself. It has been that break that my body and mind has needed.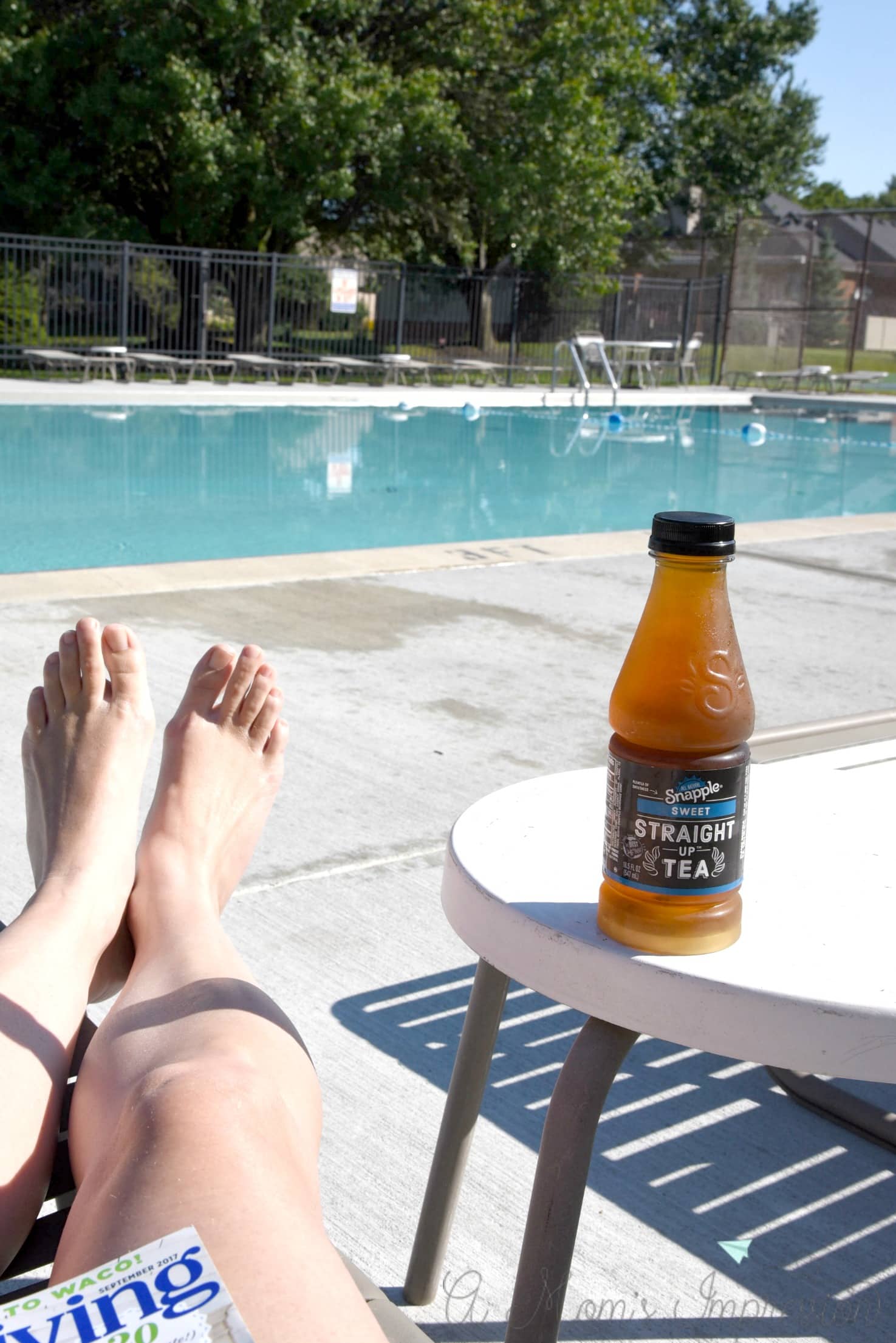 I can feel the stress just melt away as I read my magazine and take a quiet dip in the pool. The absolute quiet is so refreshing! Even if it is only for 20 minutes a couple times a week, it is so important to slow down and let the worries of the day melt away for a bit.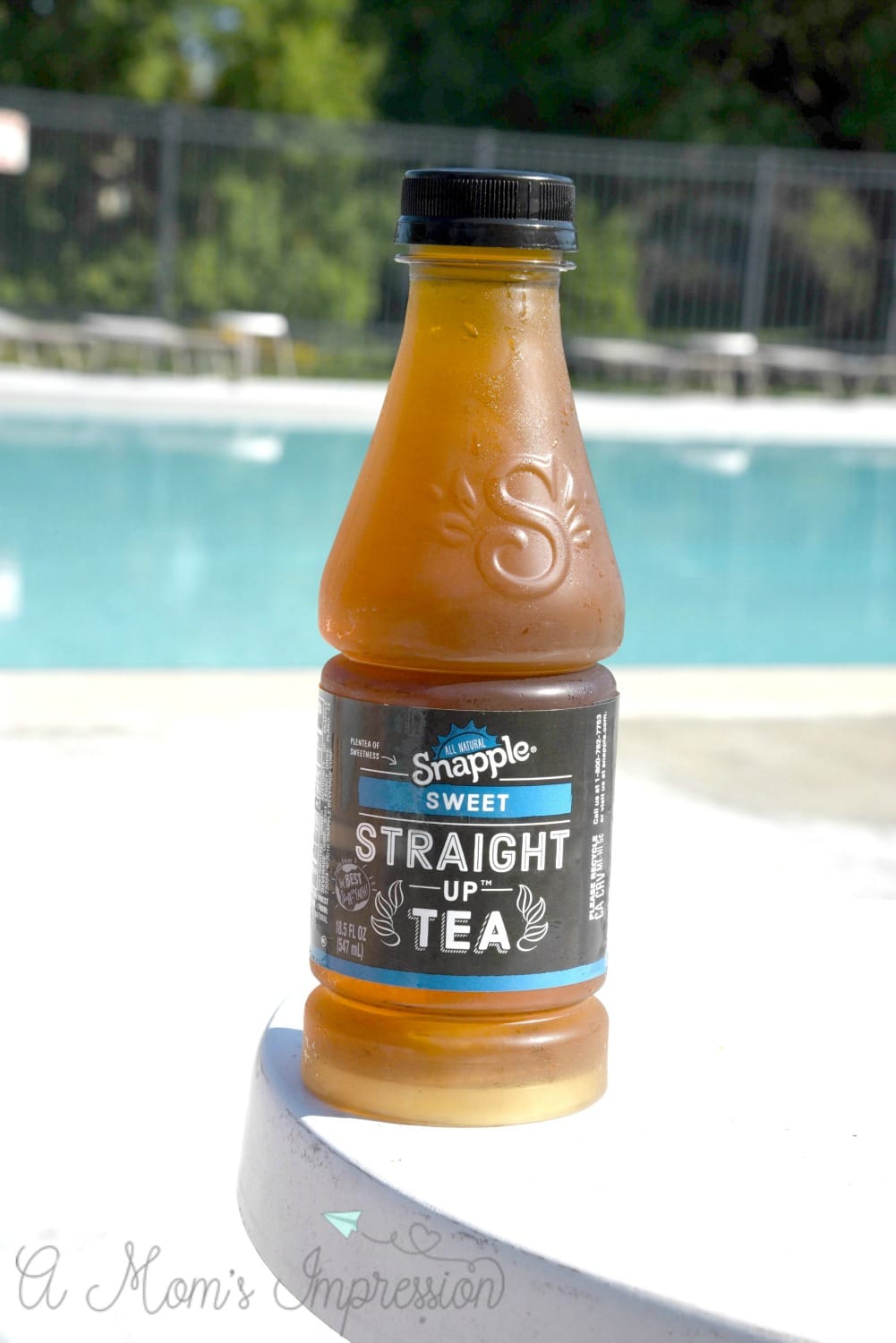 A couple weeks ago my mom found Straight Up Tea at our favorite Albertsons store in Boise.  I have been loving Straight Up Tea for a little over a year but have stuck to the Unsweetened Black Tea. She picked up a couple of varieties including Sweet.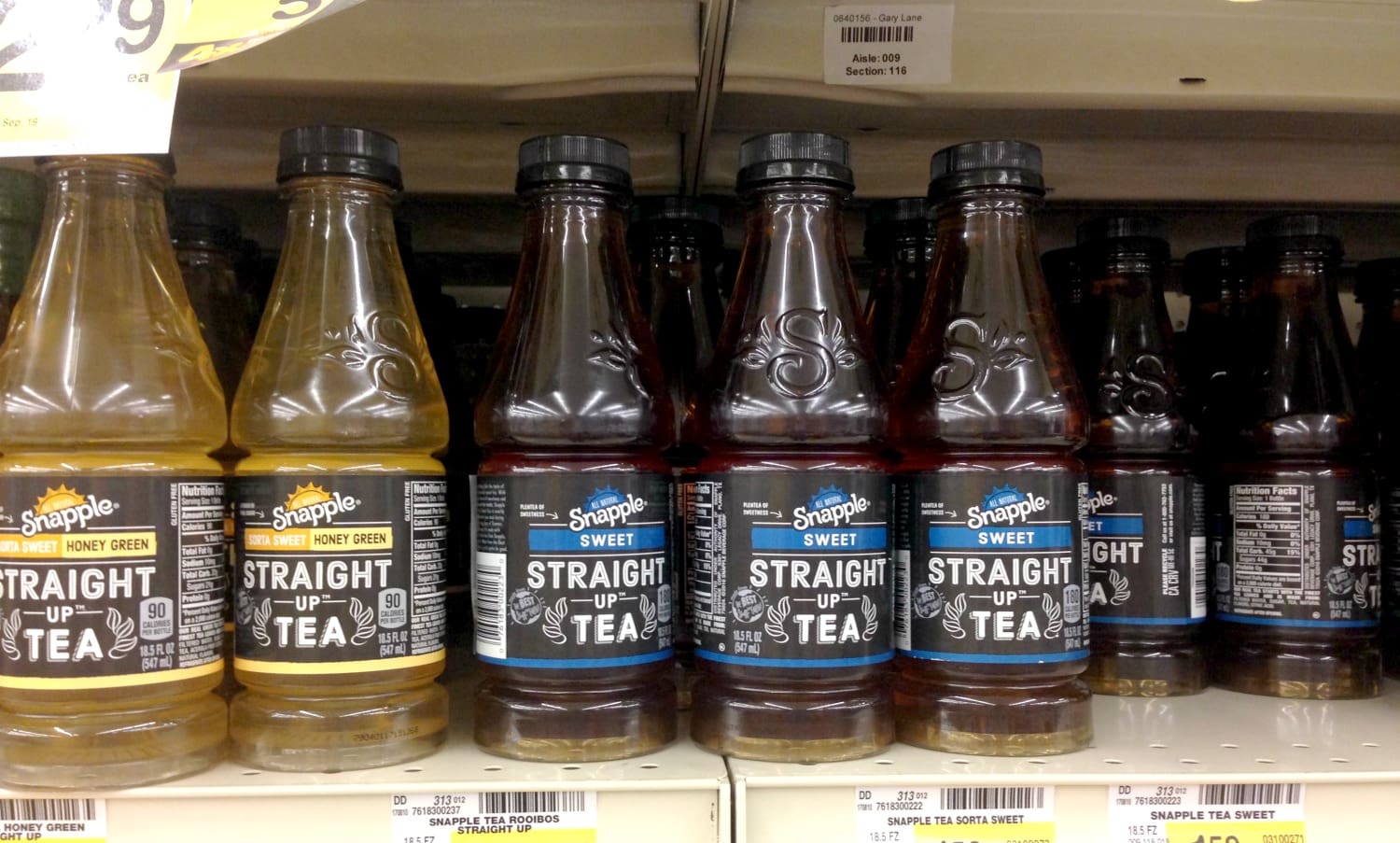 Sweet Straight Up Tea is exactly what I love to relax at the pool with.  Seeing as how I go down in the middle of the day, the sweetness gives me a little kick start to finish my working day strong. It's a little boost in the day that my body needs.
I love that Straight Up Tea is available with varying levels of sweetness. There is a variety for everyone. I enjoy having a few different varieties on hand in my fridge to suit my daily mood. Sometimes I crave something sweet, and sometimes I crave a nice glass of unsweetened tea.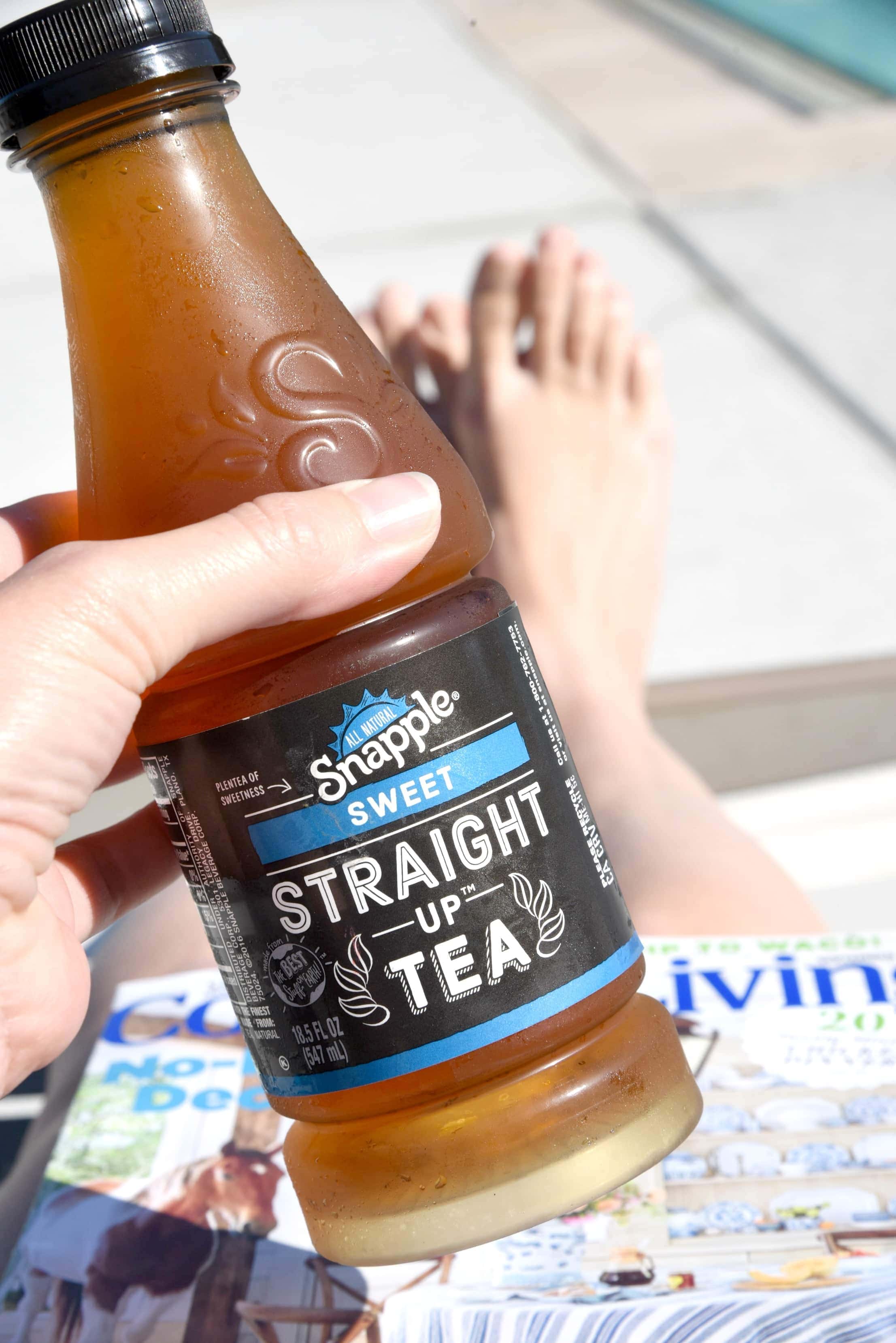 Straight Up Tea currently comes in Sweet, Unsweetened, Sorta Sweet, Rooibos, and Honey Green. Each showcase Straight Up Tea's true tea taste. I love that Snapple Straight Up Tea's ingredients are all-natural, gluten free, they use real sugar, and there are no artificial ingredients. Just another reason this premium tea is perfect when I need the mid-day mommy break.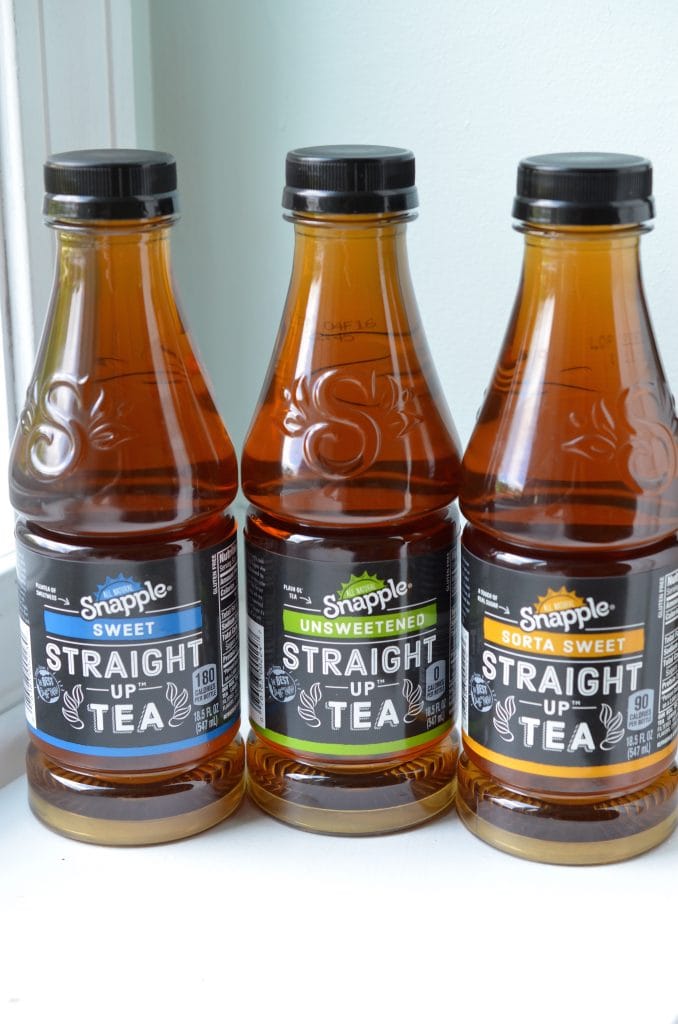 I think everyone should take a little break every once in a while and disengage from their normal hectic routines.  Recharge and enjoy a little peace and quiet whenever you can.  It doesn't have to be a trip to the pool, it could just be a little snooze on the couch or a magazine on the porch.  Grab a great tasting Straight Up Tea and take 10 minutes to unwind.
Deal Alert
One of the reasons my family loves to shop at our Boise Albertsons store is because we find some amazing deals on the products that we love.  Right now you can get an amazing coupon for Straight Up Tea.  Albertson's is offering a Buy One Get One Free coupon for any variety of Straight Up Tea!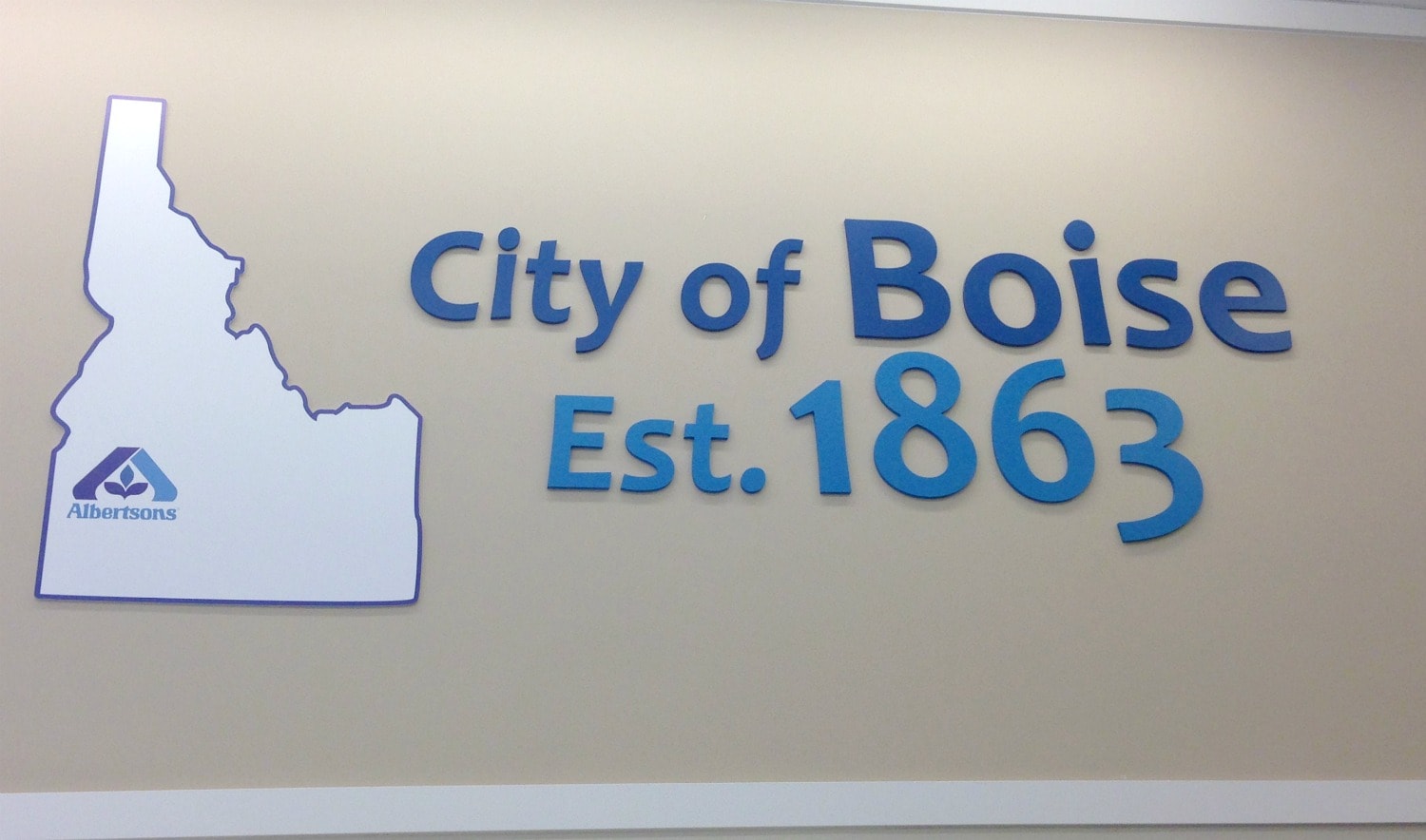 DDon't forget to download your coupon and head to your local Albertsons store for this deal.