Sponsored post by Mirum. All opinions are my own.
My son is growing up right before my eyes.  I was reminded by Facebook the other day just how much when it flashed back 9 years ago and there was my little guy. Someone once told me how fast time flies, I don't think I could really understand what they meant until I had kids.
This year has been huge for Jonah as far as growth and development. As he gets older he is starting to feel the peer pressure of what he wears and how he looks.  He is more involved in picking out his clothes and is developing his own sense of style. He is becoming his own person. As a mom, it is both hard to let go of control, and it is fun to see him figure out his personal style.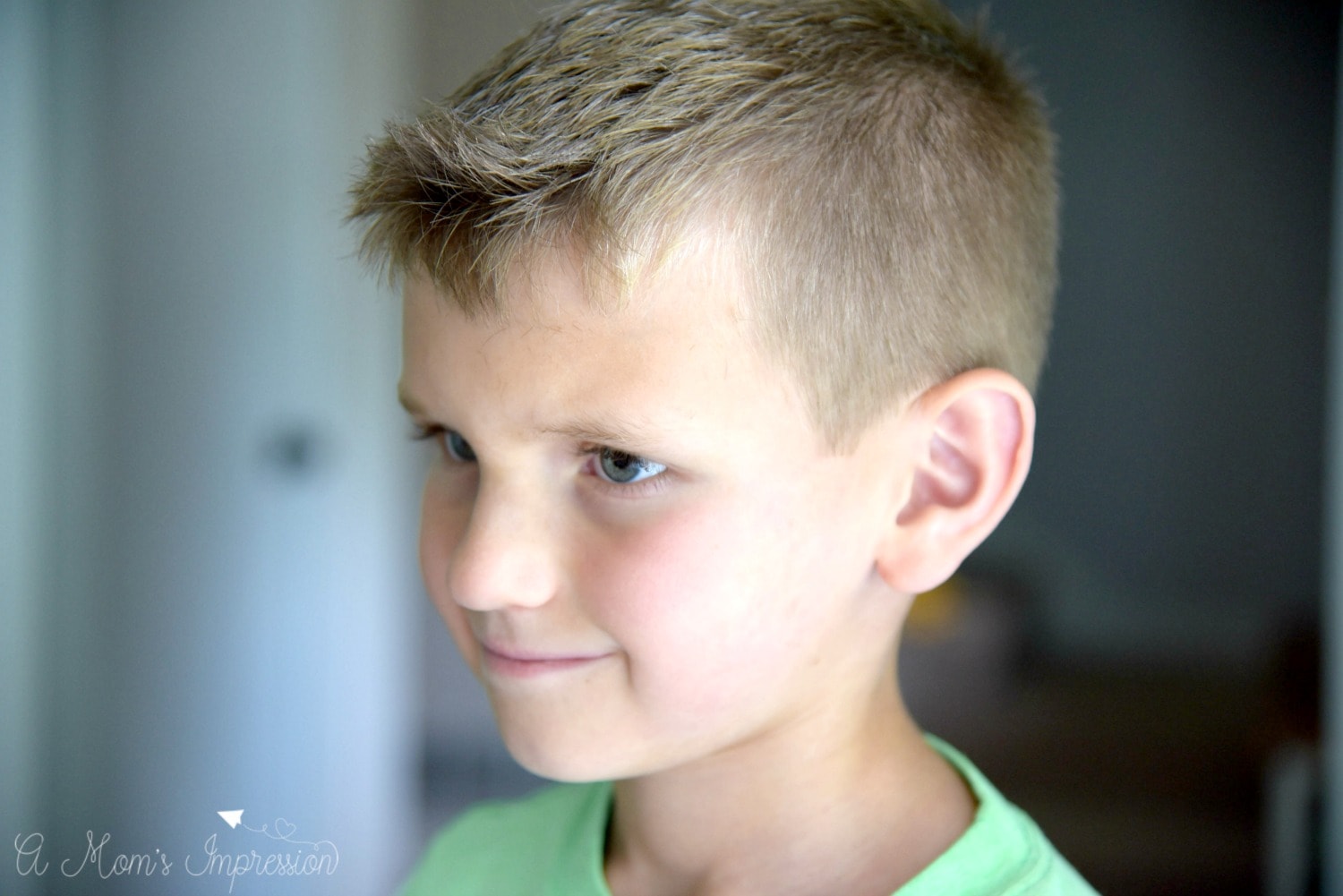 This summer is a great time for Jonah to experiment with his clothes and hair with all the fun events and trips that we are taking. We started off the summer with a fresh haircut and I just headed up to CVS to get both him and my husband some styling products. Jonah starts camp this week so it is the perfect time to stock up on hair products and body wash.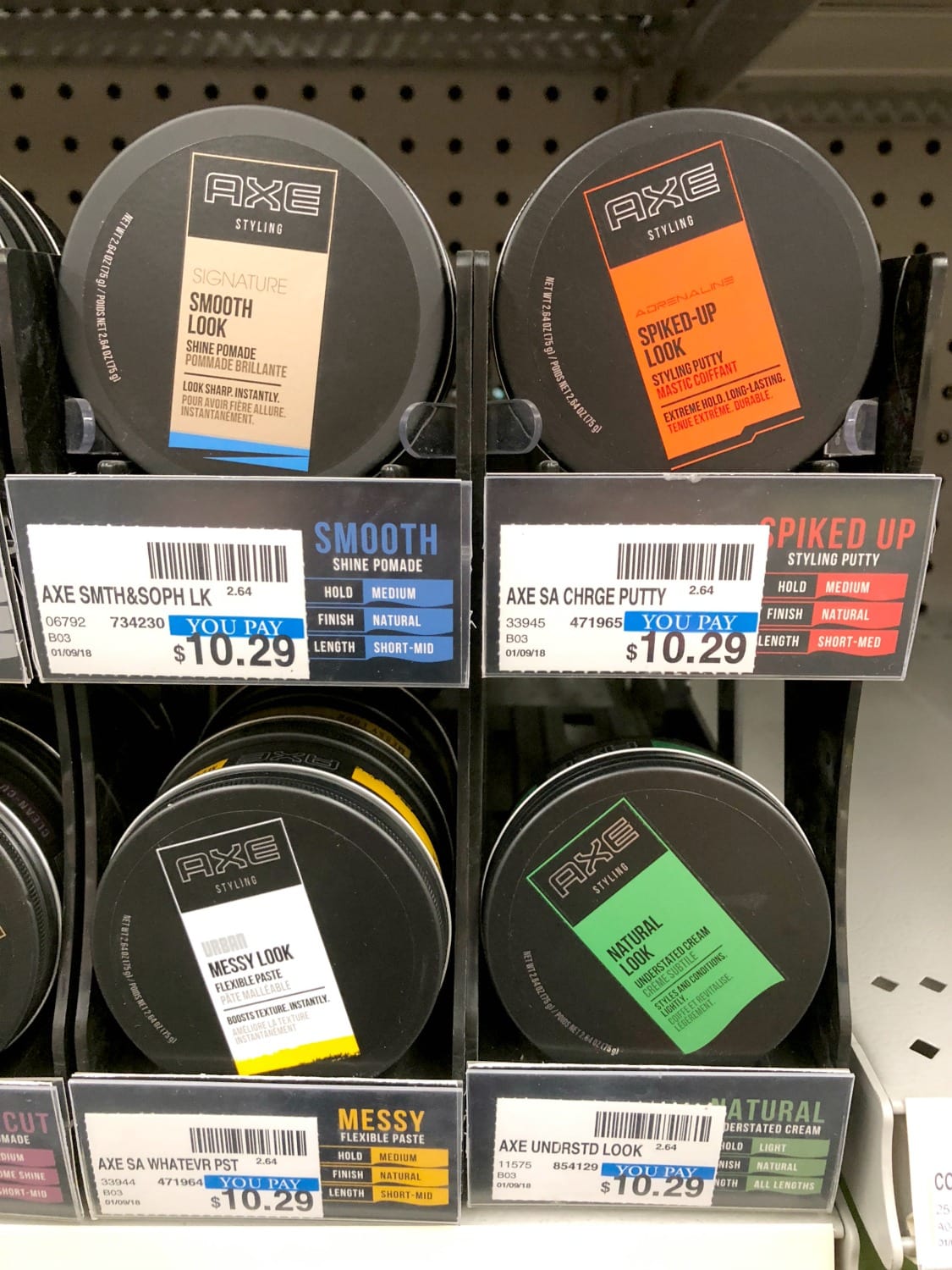 Having the tools available to express individuality is important for both men and boys. This is why we all love AXE hair products.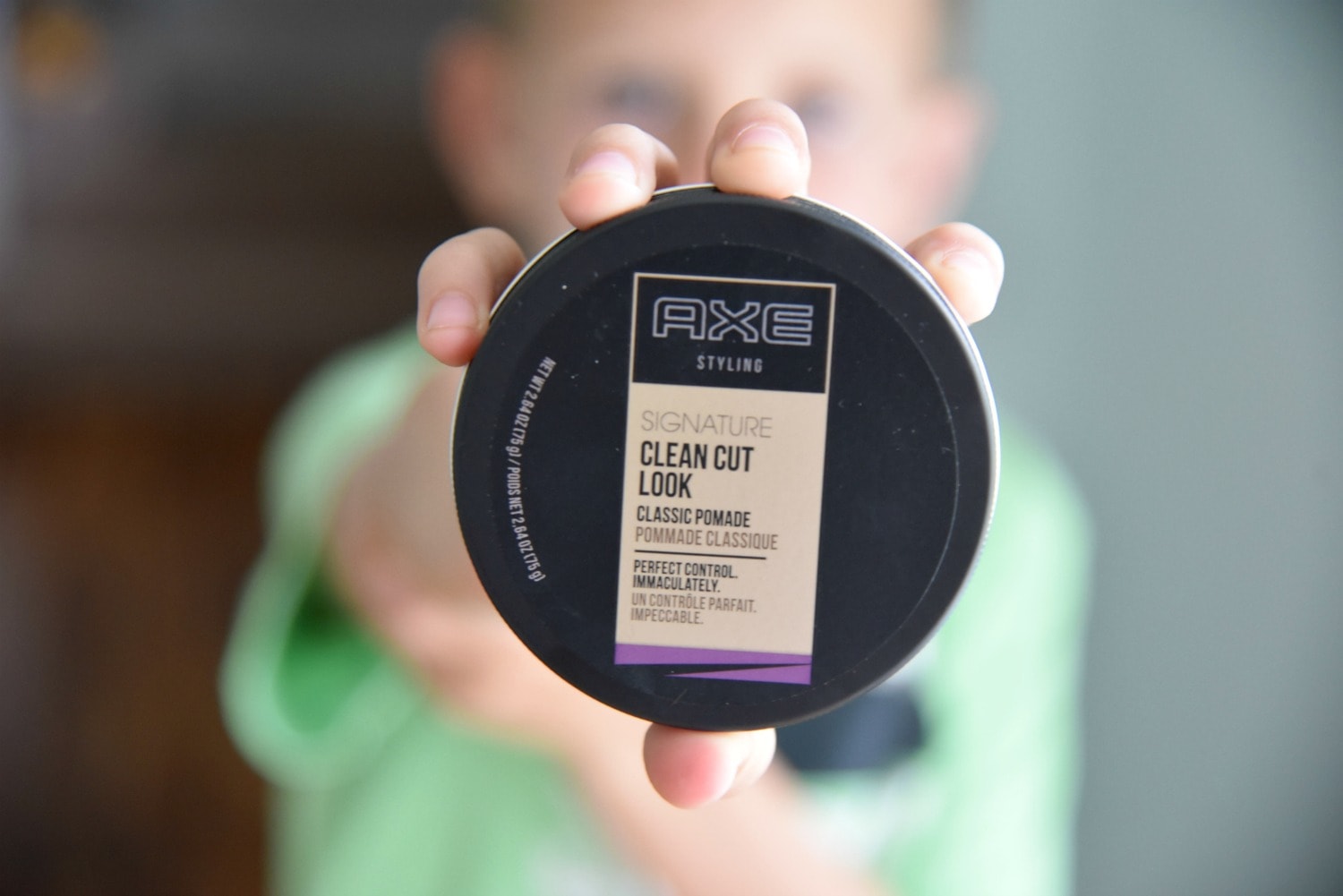 My son and my husband have two completely different ideas of good hair.  Jonah likes a little style but he doesn't care for it to be too spikey.  We found that the AXE Clean Cut Look Pomade works best for him.  A little goes a long way so we taught him how to apply it to his hair and to shape his hair the way that he likes best with a comb.  This pomade gives him a medium hold with a bit of a shine for a finished look. AXE Clean Cut Look Pomade is a great classic pomade that is great for many different styles.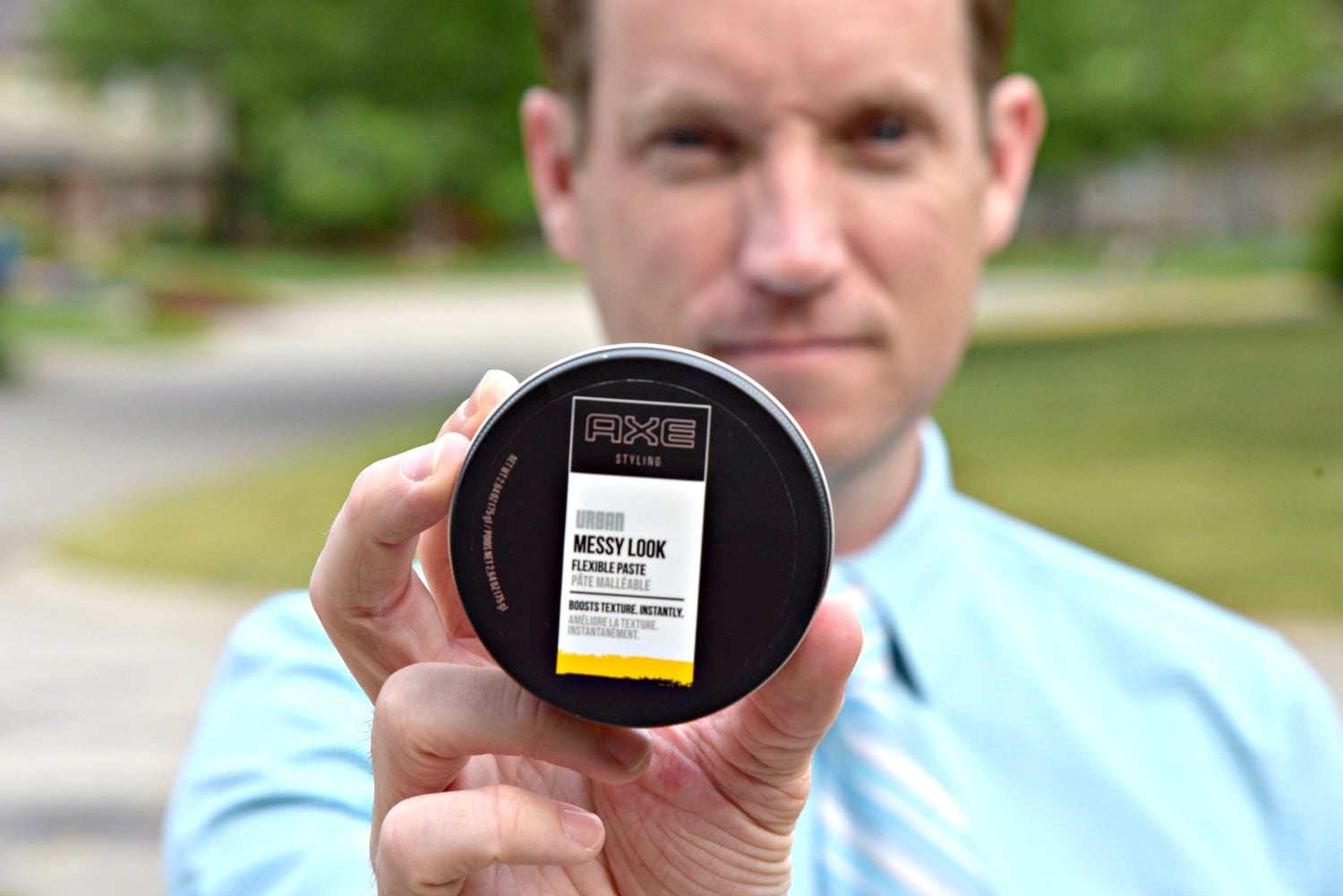 My husband prefers the AXE Whatever Messy Look Paste. We both like the just-out-of-bed look for the summer.  It gives a medium hold but a natural looking finish perfect for a casual summer day.  Having both of these pomades on hand gives us the products we need for just about any hairstyle these two want to tackle this summer.
As Jonah gets older his dad and I have had the conversations with him about good hygiene practices.  He is to the point of taking daily showers and making sure he smells pleasant.  It has been a little bit of transition from his boyhood routine, but the AXE body wash pump has been a great product to have in the shower for him.  He doesn't want to smell like his sister's berry soap anymore.  He wants to feel confident and use the products that his dad loves.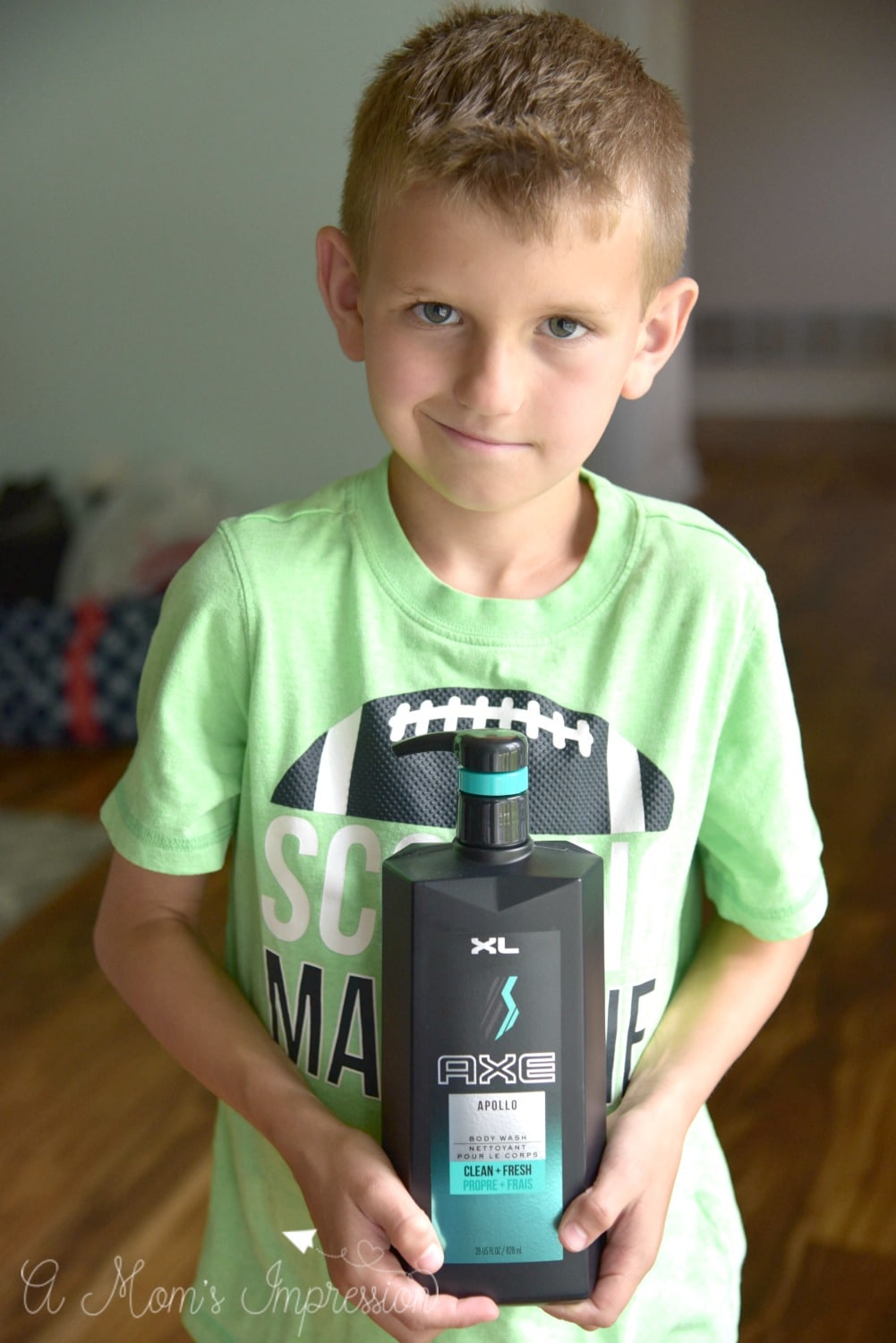 We are excited about Jonah entering the final years in elementary school and moving on to middle school and beyond.  It has been a pleasure watching him grow up into a fine young man.  I am grateful to have the summertime to spend with him making memories before he grows up too much and moves out of the house… gulp!
I know that it will happen before I am ready.
Deal Alert!
It is time to stock up on all of your favorite AXE products at CVS! Now through 6/13/2018, you can get 50% off any AXE product when purchasing one at full price. What is even better is if you buy 2 you also get $4 ExtraBucks® Rewards! (Offers valid 6/10/18–6/16/18. ExtraBucks® Rewards offer limit of ONE (1) per household with card.)