Lets talk about goals for 2017!  Last year I took a giant step of faith and started working for myself.  It has been an amazing experience so far and I have no plans on doing anything else.  Working for yourself is very fulfilling and it takes a lot of discipline especially when it comes to your family budget.  We recently had to replace my car with one that is reliable so our budget just got a little tighter. My husband and I love technology and found that it has been very helpful in other areas of our life so we have been looking for a simple home budget software that could work for us.  Finding the best family budgeting software can be a little overwhelming, but today I am going to introduce you to a program that has worked for us, EveryDollar.
I Found the Best Family Budgeting Software
EveryDollar is a free app that makes budgeting easier. It took my husband and I 10 minutes to make our first budget using the software. Before we started using the app, I was using a spreadsheet that I made.  To be honest, I hardly used it because it wasn't efficient and it was a chore to go in and use it.  Our family needed something that is available to both my husband and I and something we could use on the go.  EveryDollar has been that solution.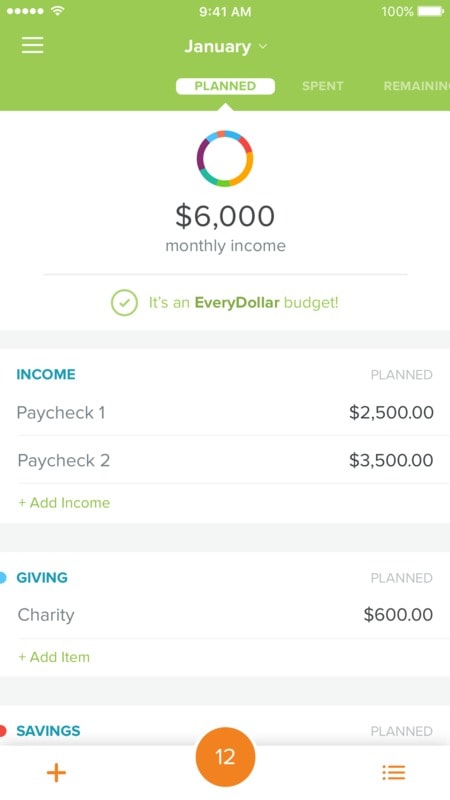 I have a huge goal of paying off all of our debt in 2017.  With careful planning, and managing every dollar we earn, I believe I can achieve this goal.  EveryDollar allows me to see where each dollar is going so that I can prioritize and stop spending money where I don't need to be. Seeing my debts diminish is very motivating to me, and I love having that information at my fingertips. I have been able to see areas of our budget where we have been overspending and have been able to work with my husband on ways we can cut back in that area.  Its been a work in progress but we are slowly making steps in the right directions to get our family to the place we want to be.
For a yearly fee you can upgrade to EveryDollar Plus.  The Plus program allows you to connect your bank accounts for faster expense tracking and create unlimited budgets. EveryDollar Plus also connects to multiple devices and can be accessed on different platforms so my husband is seeing exactly what I am seeing.
This year is bringing our family even more changes.  My daughter starts kindergarten in the fall. Before we know it we will be seeing both our kids in caps and gowns.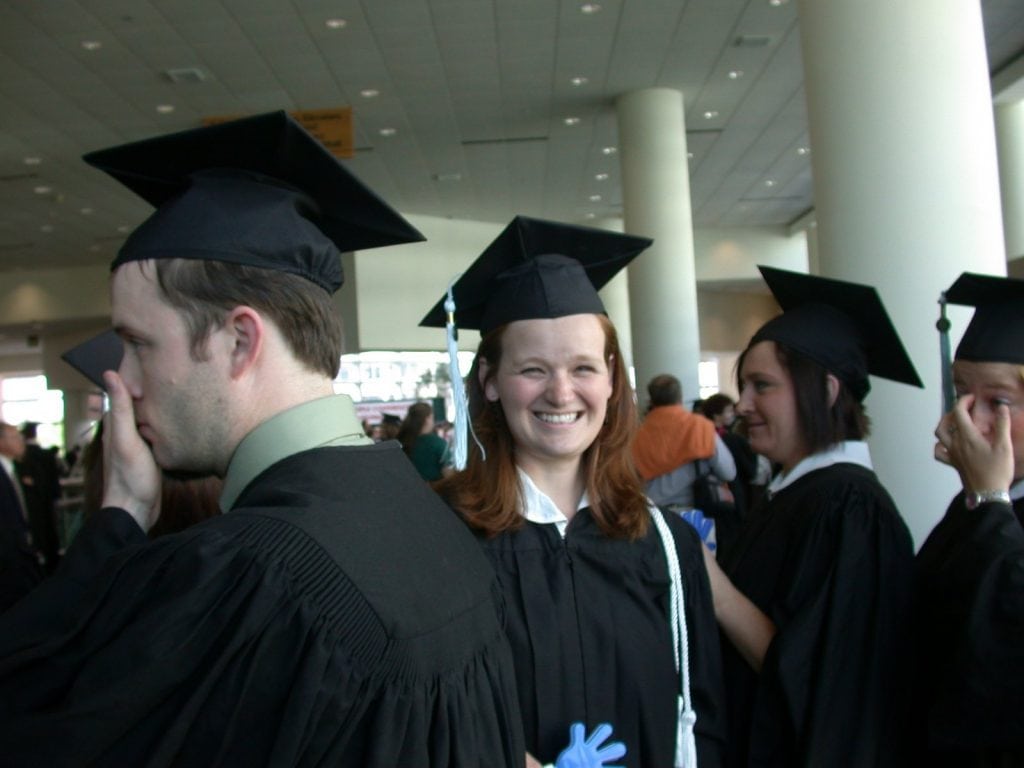 We need to be financially prepared.
It's time to start working toward your financial dreams.  Maybe you are like us and want to live debt free.  Maybe you are dreaming of the perfect family vacation, or you need to manage every dollar to pay your current expenses. Whatever your financial goals are EveryDollar can help you get there, it really is the best family budgeting software available.
To learn more about this simple budgeting software visit EveryDollar.
I would love to here your tips on how your family is reaching your financial goals!
This post is sponsored by EveryDollar. All opinions are 100% mine.