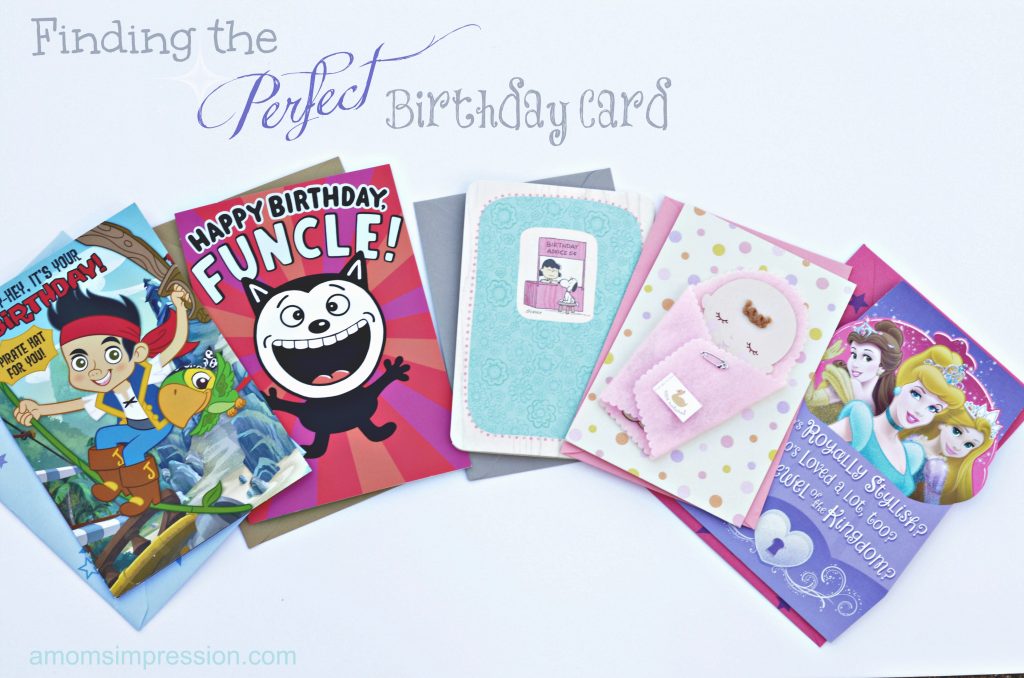 Since getting my smartphone, I have been a lot better at remembering birthdays.  The calendar on my phone allows me to see all the important dates that I have coming up this month so that I can prepare in advance.  When I glanced at October and early November I realized that I needed to go out and get a lot of birthday cards.  It is going to be a busy month celebrating with our family and friends.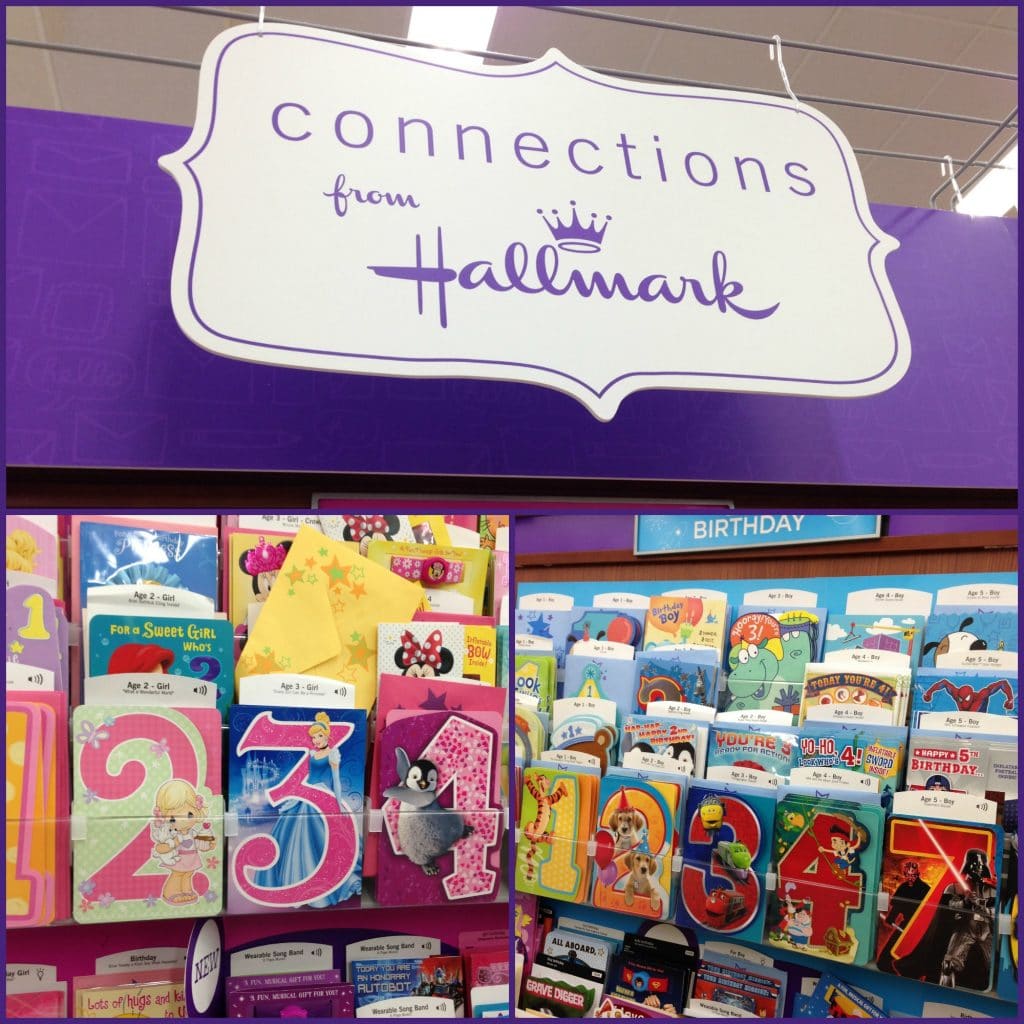 The Hallmark selection of cards at Walmart is fantastic.  There is a little bit of everything for everyone on your list.  We didn't find it difficult to shop for the youngest person on our list all the way to the "very hard to buy a card for" person.  I was very impressed on how quickly my kids and I were able to find the perfect card for each person on our list.  I love how Hallmark organizes their cards.  If you are looking for a humor card it is clearly marked and organized by gender.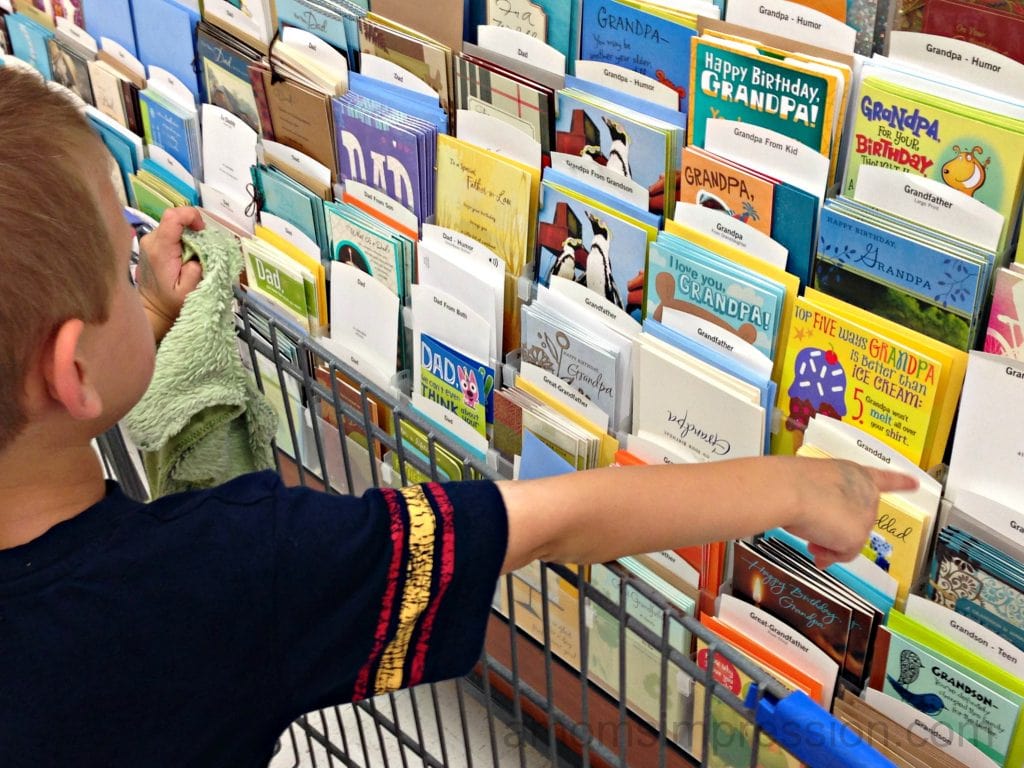 When I choose a card I first think about the personality of the recipient.  Kids are pretty easy to please.  Disney characters are always some of our favorites to give to the little ones in our life.  Really, no kid is going to be disappointed with a Disney Princess card or a Jake card. We found the perfect Jake one for our friend, Cohen's 3rd birthday party this Saturday, as well as the perfect Disney Princess card for my niece who turns 8 in a couple of weeks.  We still need to pick out both of their gifts, but already having the perfect cards on hand make the birthday gift buying process a whole lot easier (I have been known to forget to buy a card when I shop for presents and then proceed to frantically tear up the house looking for a blank card that could work).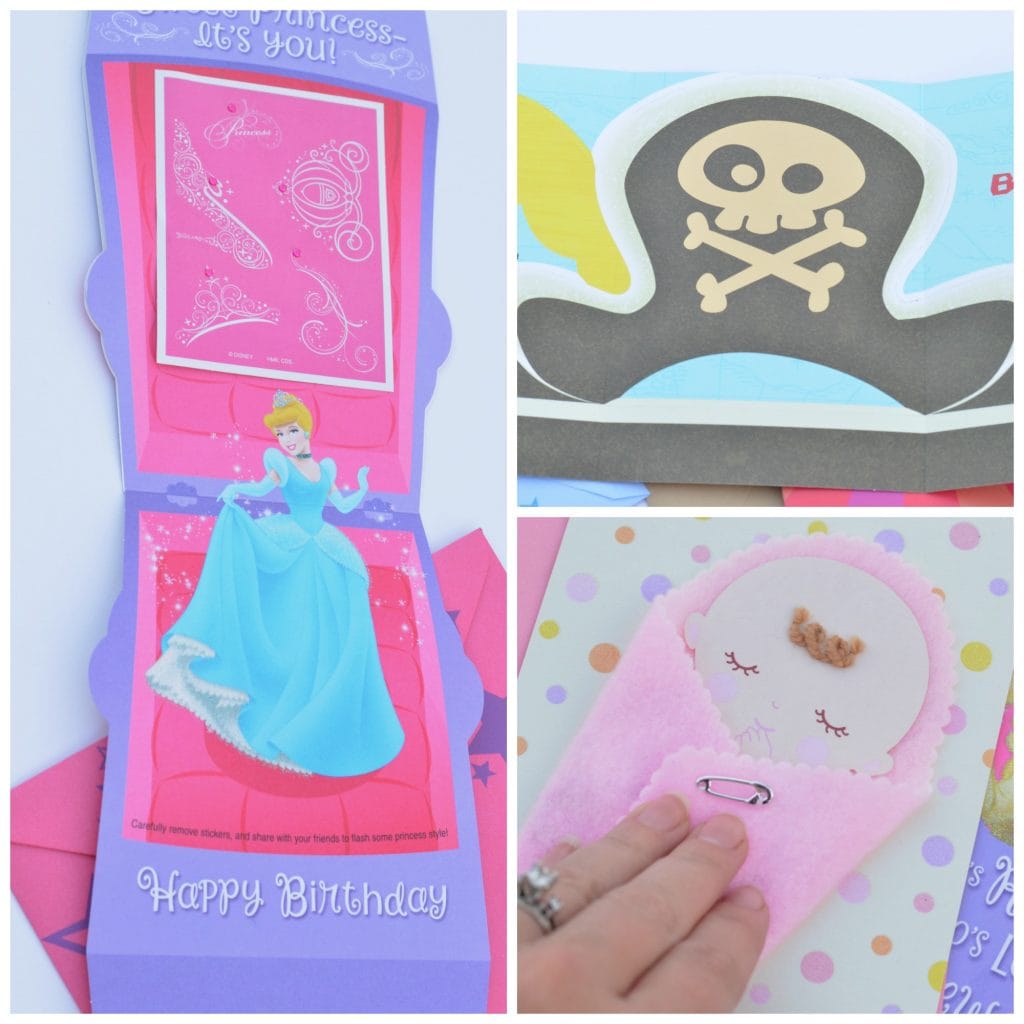 Adults and older kids can be a little bit more challenging.
My brother in-law is having a birthday at the end of the month.  Picking his card was especially important because of the nature of what our family does for birthdays.  My husband's family decided a couple years ago not to exchange gifts any longer for the adults.  Instead, we donate what ever we would have spent on a gift to a family travel fund.  In a few years we plan on taking all of that money and going on a family vacation to somewhere fantastic!  This new practice makes birthdays and Christmas a whole lot less stressful.  It also means that the only thing that each person receives is a card.  Finding the perfect card is essential.
One of my favorite traits about my brother in-law is his sense of humor.  He never takes himself very seriously so picking out a birthday card for him can be a lot of fun.  I knew that I was looking for a card that he would appreciate.  We found this one: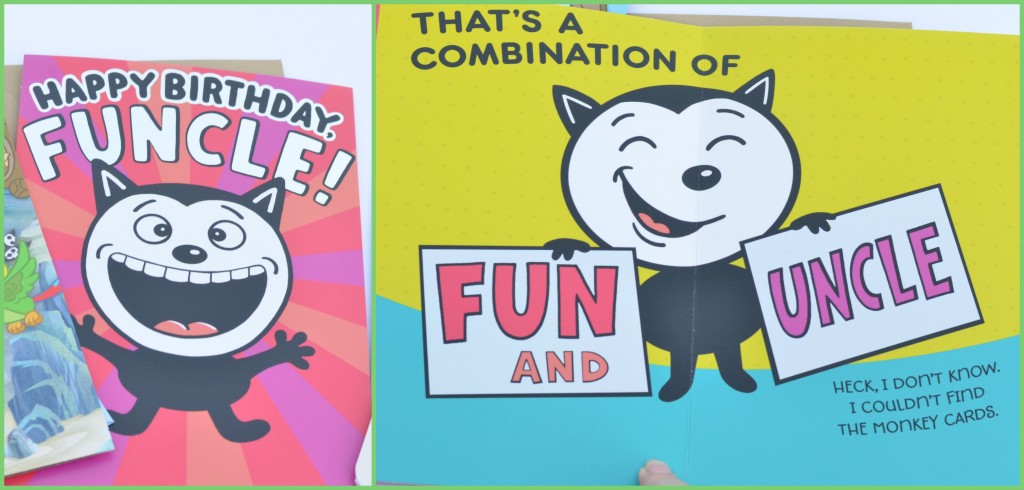 There is a kind of inside joke with this one.  My husband and brother in-law always talk about how difficult it is to pick a card that isn't too cheesy or with a really bad joke about someone's age.  Therefore, they hate to pick out birthday cards.  I kinda like it.  When I find the perfect card for the person I'm shopping for I feel a rush!  I love it!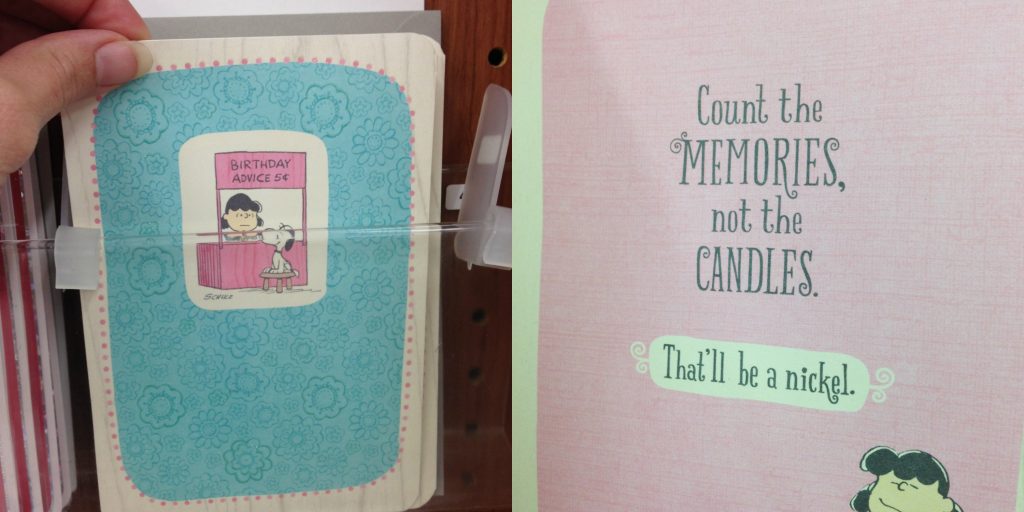 I found a perfect card for my friend on the end of an aisle.  I love looking on the end of the aisles because there seems to always be creative cards displayed.  My eye was drawn to a Peanuts Card with some of my favorite colors in it.  When I read the inside, I knew this was perfect for her!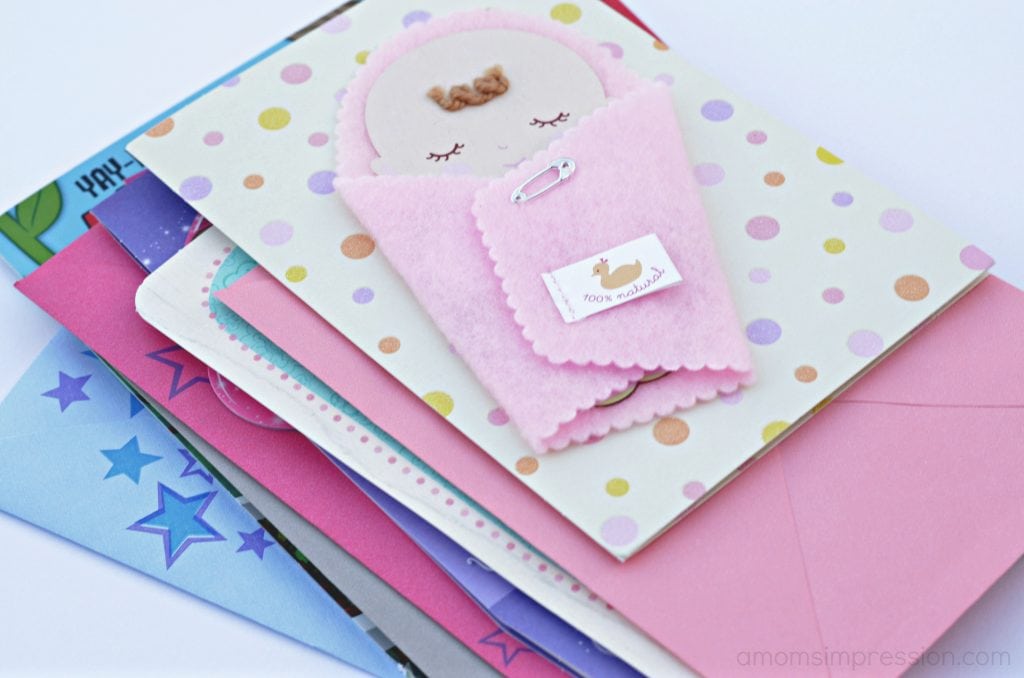 Having a Hallmark selection of cards available right in our local Walmart store is very convenient.  I feel like I am one step ahead of the game in October and November when it comes to gift giving.  This busy mommy can use any time savers I can get, so I know taking the 10 minutes to pick out a bunch of cards in advance is going to pay off!  I can't wait to see my family and friends' faces when they open their cards!
How do you prepare for birthdays?