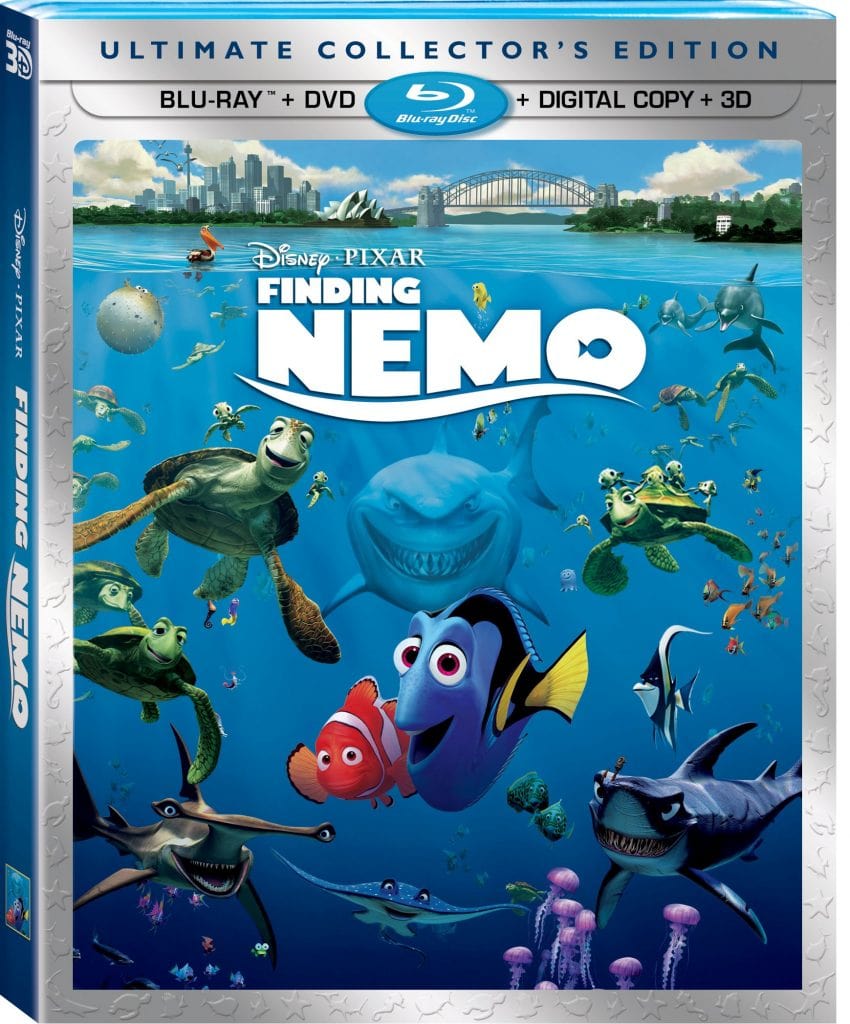 Finding Nemo became my favorite Disney movie when it came out in 2003.  Along with Toy Story 3, it is still one of my favorite animated movies of all time.  This beautiful story highlights the bond of a father and son, as well as the unlikely friendship between two very different personalities.  I still tear up every time I watch it!
In case you have been living under a rock and are not familiar with the second highest grossing movie of 2003, here is a brief synopsis of Finding Nemo:
FINDING NEMO

In this stunning underwater adventure teeming with memorable comedic characters and heartfelt emotion, "Finding Nemo" follows the momentous journey of an overprotective clownfish named Marlin (voiced by Albert Brooks) and his young son Nemo (voiced by Alexander Gould). When the two are unexpectedly separated in the Great Barrier Reef, Nemo is carried far from his ocean home and deposited in a fish tank in a dentist's office. Buoyed by the companionship of Dory (voiced by Ellen DeGeneres), a friendly-but-forgetful blue tang fish, Marlin embarks on a dangerous trek and finds himself the unlikely hero of an epic effort to rescue his son––who hatches a few daring plans of his own to return safely home.

"Finding Nemo" is directed by Oscar® winner Andrew Stanton, co-directed by Oscar winner Lee Unkrich, produced by Graham Walters. The music is from Thomas Newman and screenplay is written by Andrew Stanton, Bob Peterson and David Reynolds.

The characters in the film features the voices of Willem Dafoe (as Gill), Brad Garrett (as Bloat), Allison Janney (as Peach), Austin Pendleton (as Gurgle), Stephen Root (as Bubbles), Vicki Lewis (as Deb/Flo), Joe Ranft (as Jacques) Geoffrey Rush (as Nigel), Elizabeth Perkins (as Coral), Bob Peterson (as Mr. Ray), Barry Humphries (as Bruce), Eric Bana (as Anchor), Bruce Spence (as Chum), and director Andrew Stanton (as Crush)
As a parent, I love how kids get to see the lengths that parents will go to protect their children.  As a teacher, I love the unlikely friendship between Marlin and Dory and how being a little different is okay!
We just purchased a Blu-ray player and Finding Nemo was one of the first movies we put in.  I have to tell you how impressed I was at the picture!  Seeing it in HD felt like a whole new experience.  Someday we may have a 3D TV, but until then the picture and graphic were amazing.  It almost becomes a whole new story when you are able to appreciate the background animation.
The timing of this release couldn't be better with Christmas right around the corner.  I think that anyone would love to have this movie in their Christmas stocking.  I probably would have put it in my son's, but when it arrived I couldn't wait to pull it out and start watching it right away!  I heard a rumor that Finding Nemo 2 is in the process of being made and is slated for a 2016 release!  I hope, I hope, I hope!!!!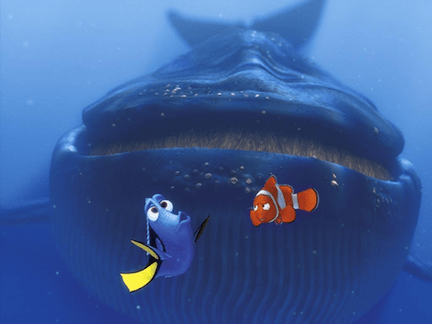 For old times sake, here is one of my favorite scenes from the movie:
I love a great teaching moment… don't you?
Check out this bonus clip from the new set:

Make sure you find this in stores for your family this holiday season!
I leave you with some fun activities that you can download and print for your kiddos!
This product review was made possible by Disney and  Click Communications.  I was not compensated for this review other than a product sample provided by the company or PR firm. All opinions are 100% mine.