We partnered with At Home for this sponsored post, Simple Farmhouse Christmas Decor. All opinions are mine.
There are no words to describe how excited I get when I pull out the new seasonal decor for our home.  We try to update things every season and incorporate holidays when applicable. This year we finally got an entryway table so I have been having a fun time gathering decorations for it.  This week we just changed it over from fall to a holiday-themed table using simple farmhouse Christmas decor I found at my local At Home store.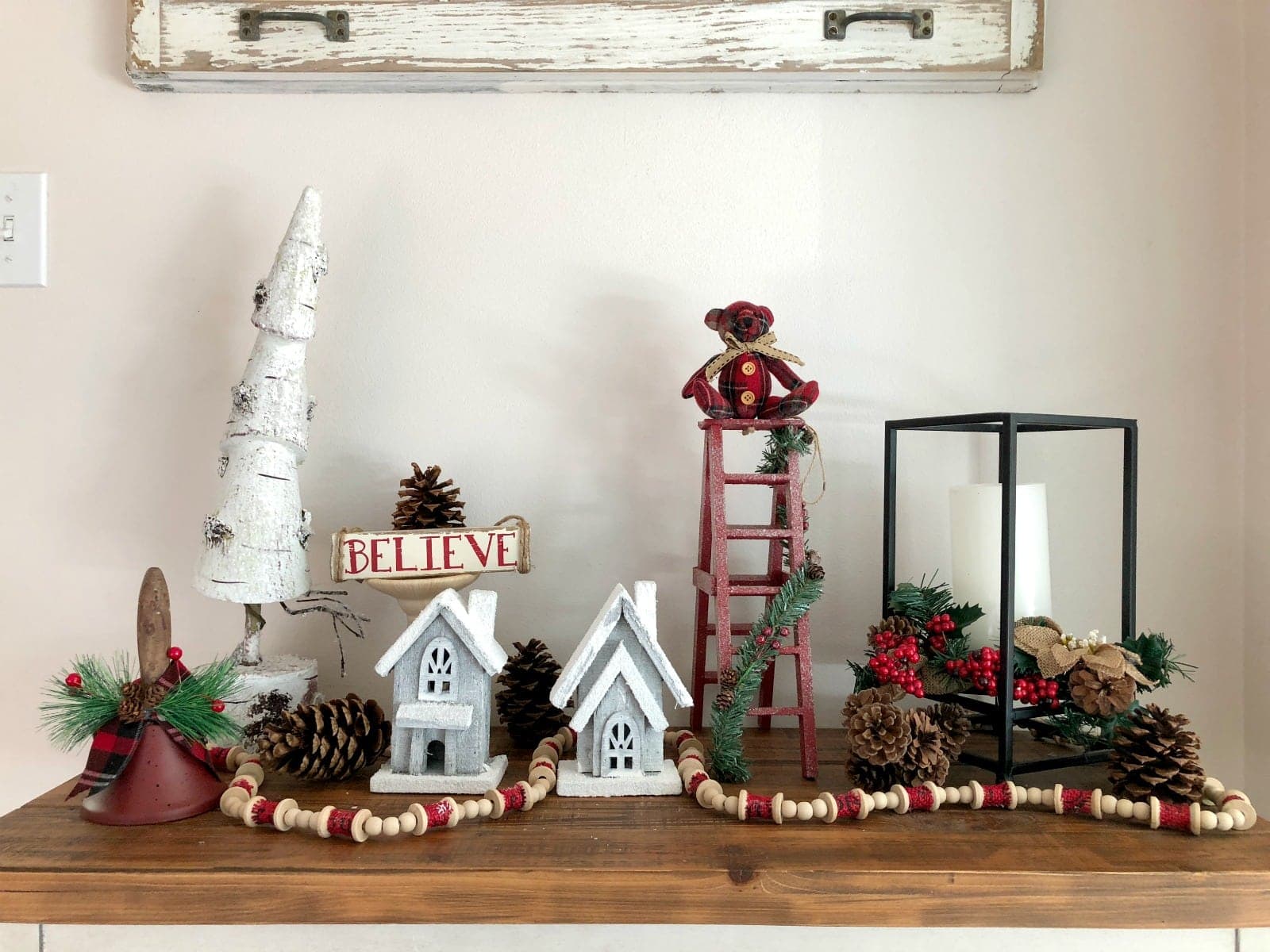 I love shopping at our local At Home store. Every time I walk into the place, I find beautiful pieces for my home at amazing prices. A few months ago I transformed my buffet for fall for under $100. For our holiday entry table, I also stuck to a budget of $100.  You can find so many inexpensive items from At Home that makes decorating on a budget easy!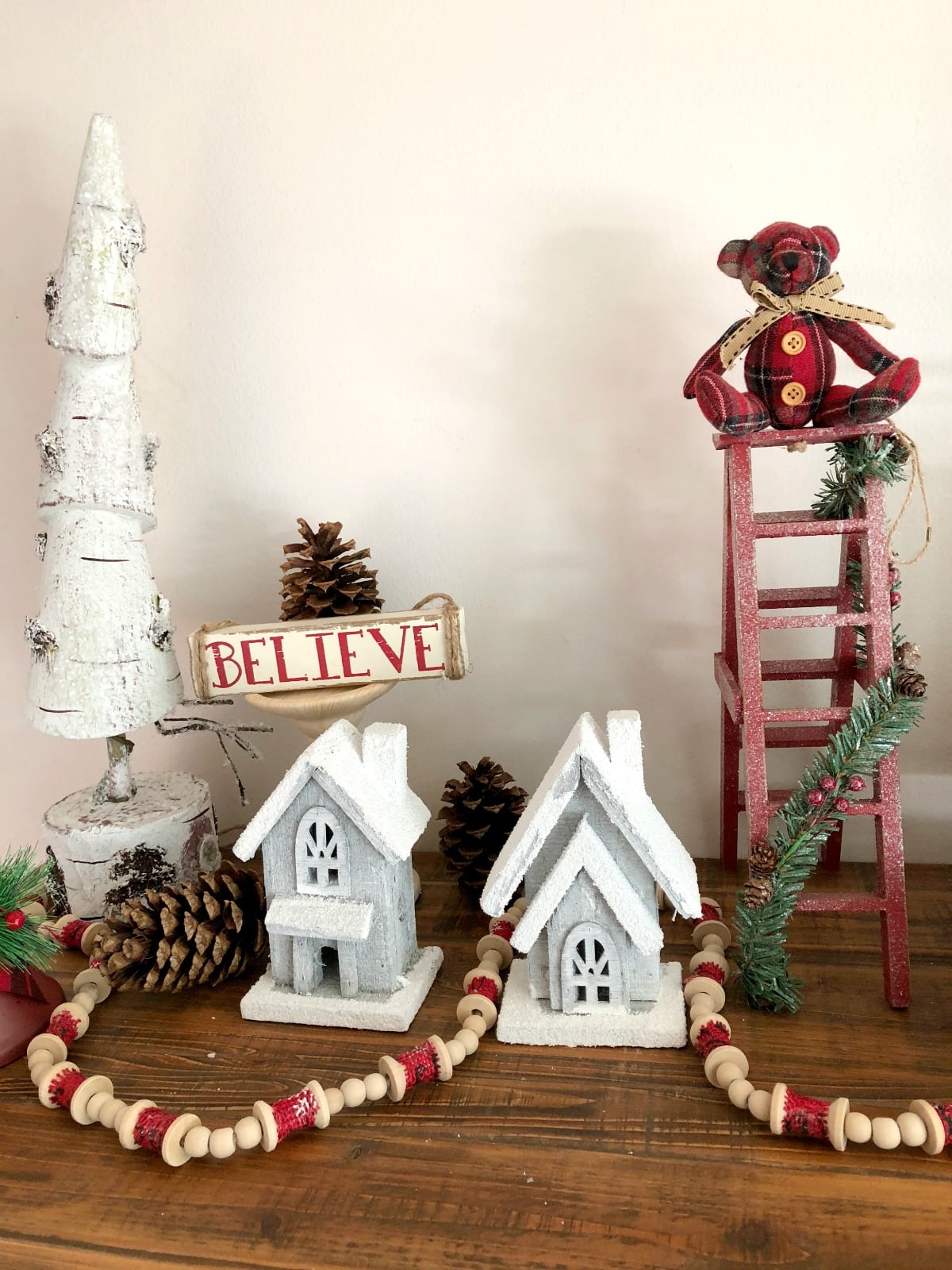 Many of the items I used for my entryway table are in the Holiday Hoedown collection.  The adorable garland, bell, ladder, bear and Believe sign are all apart of this collection.  I love bringing in natural elements with a little bit of red in my farmhouse style decor. The natural woods brings the outdoors in and makes me feel like I'm a part of nature.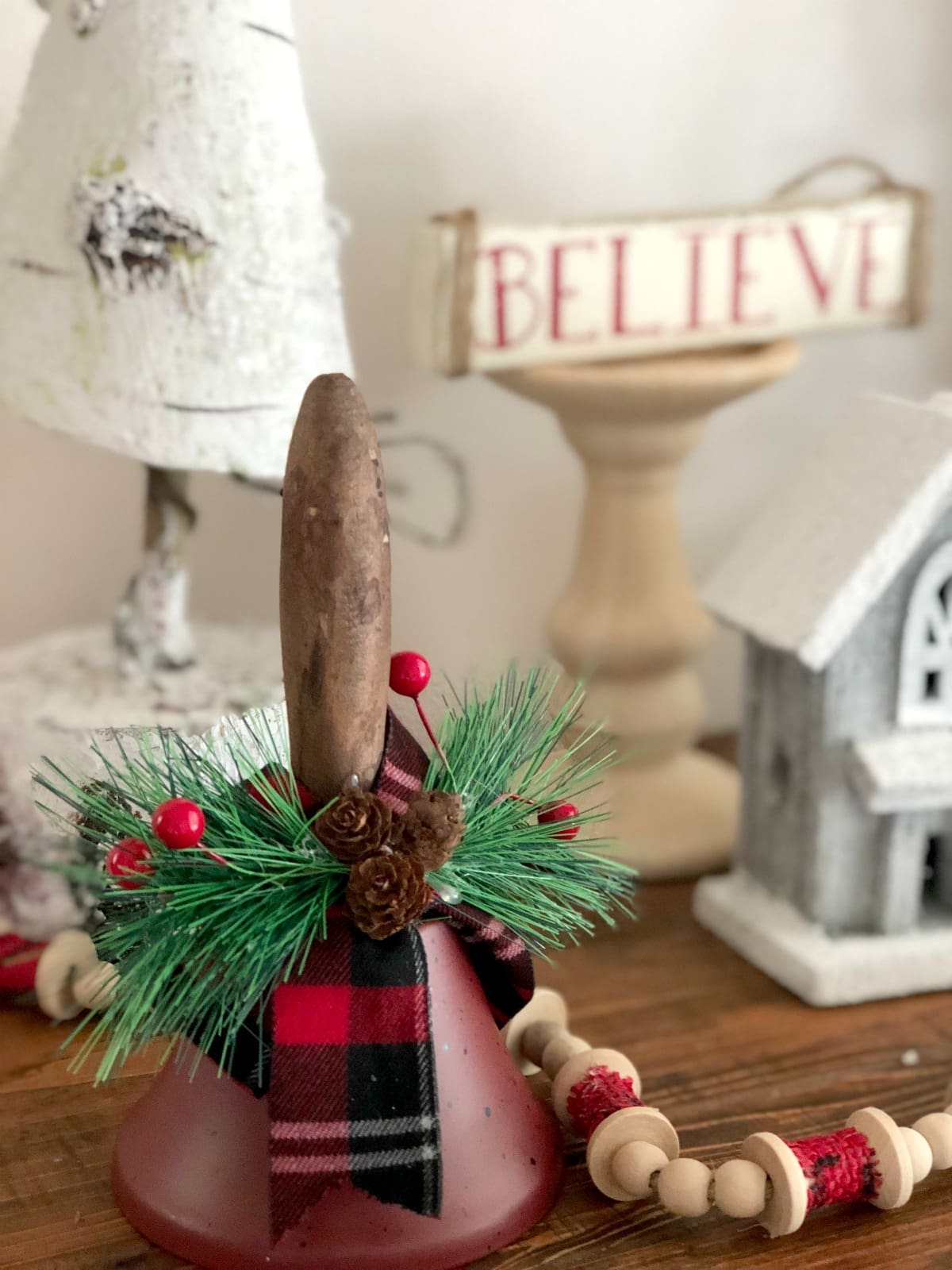 The bell is the perfect touch with its plaid ribbon and holly.  I was also able to get scented pinecones from At Home that makes the entryway smell fantastic and festive.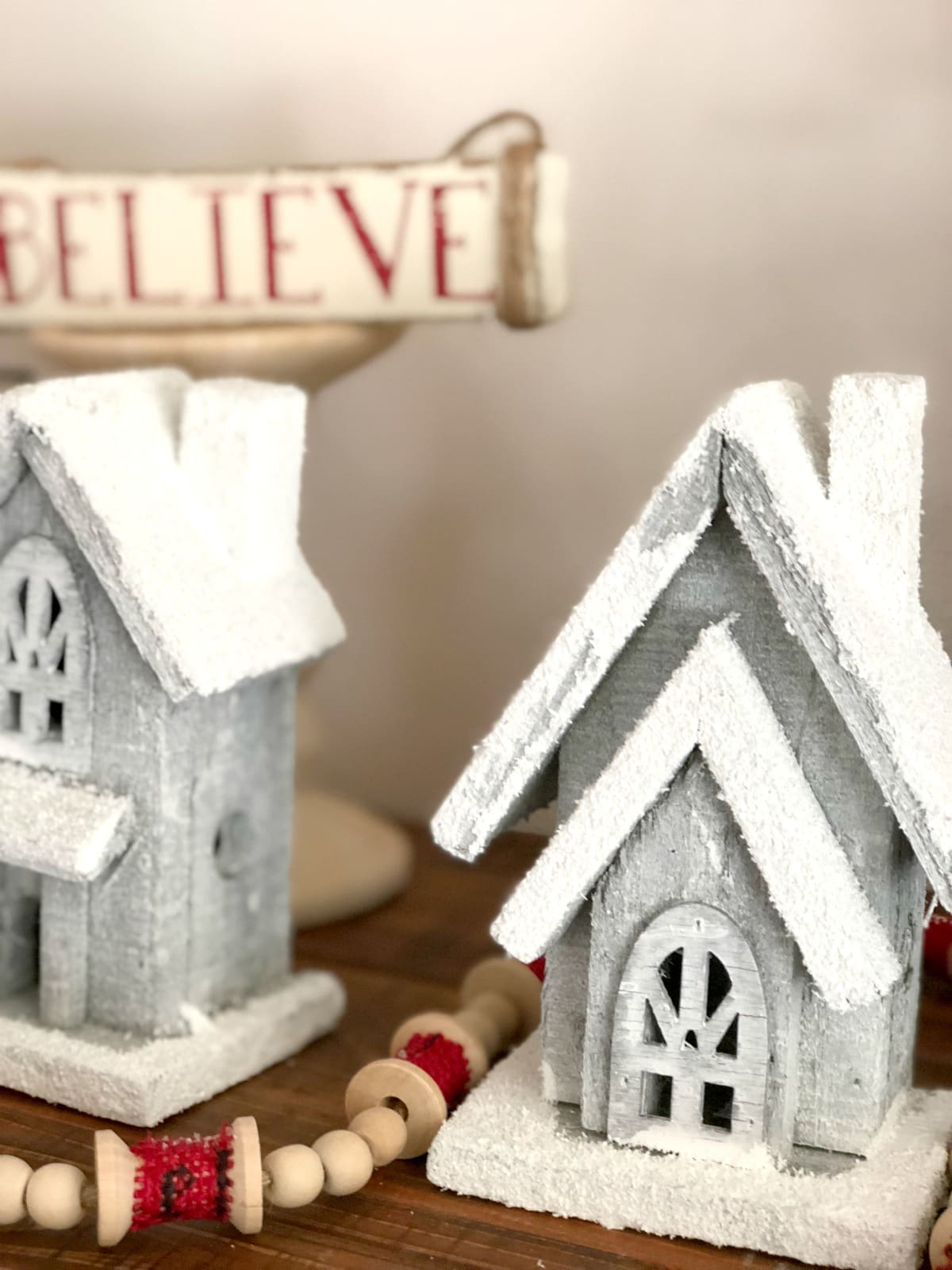 The cute little houses and birch tree are apart of the Winter's Garden collection and bring my favorite color to decorate with (white) into my display. I just love the look of birch so when I found the tree I literally jumped for Joy! I want to go back and get more.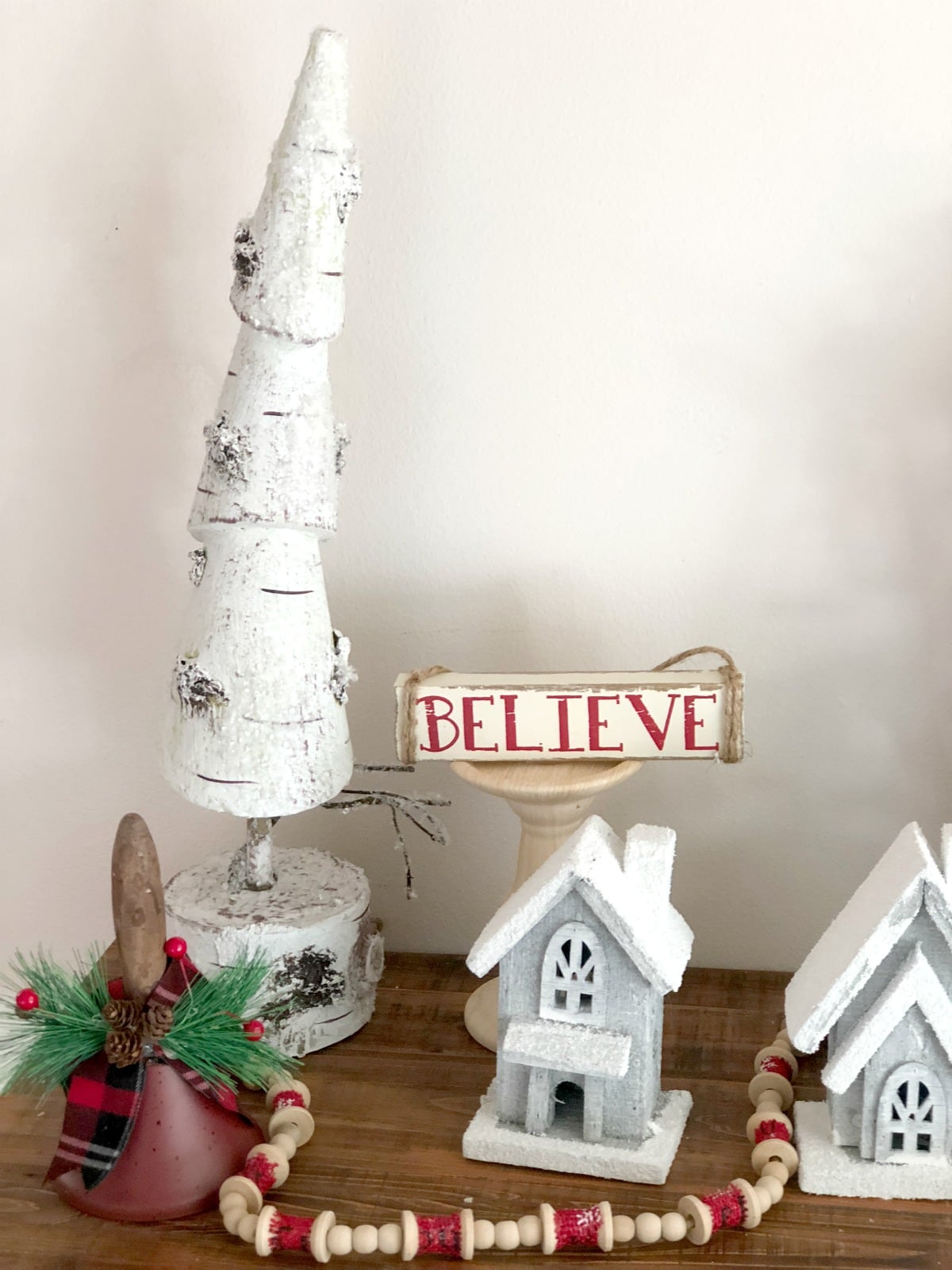 I used my lantern and candle that I bought at At Home for $20 and $8 and put a few holly and pine pieces to give it a festive flair.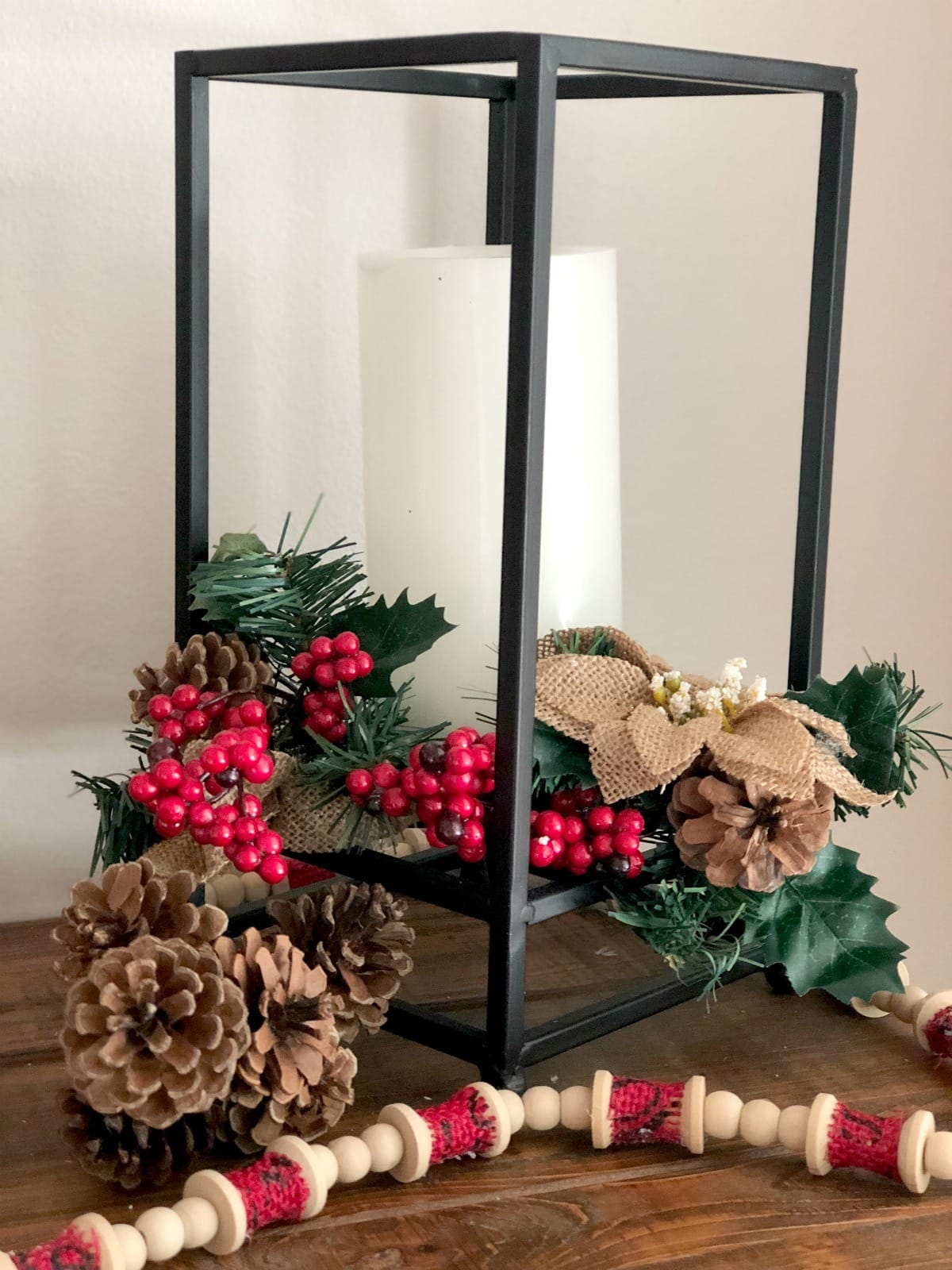 I love how adaptable this lantern is.  I can use it for every season by adding a few items to it.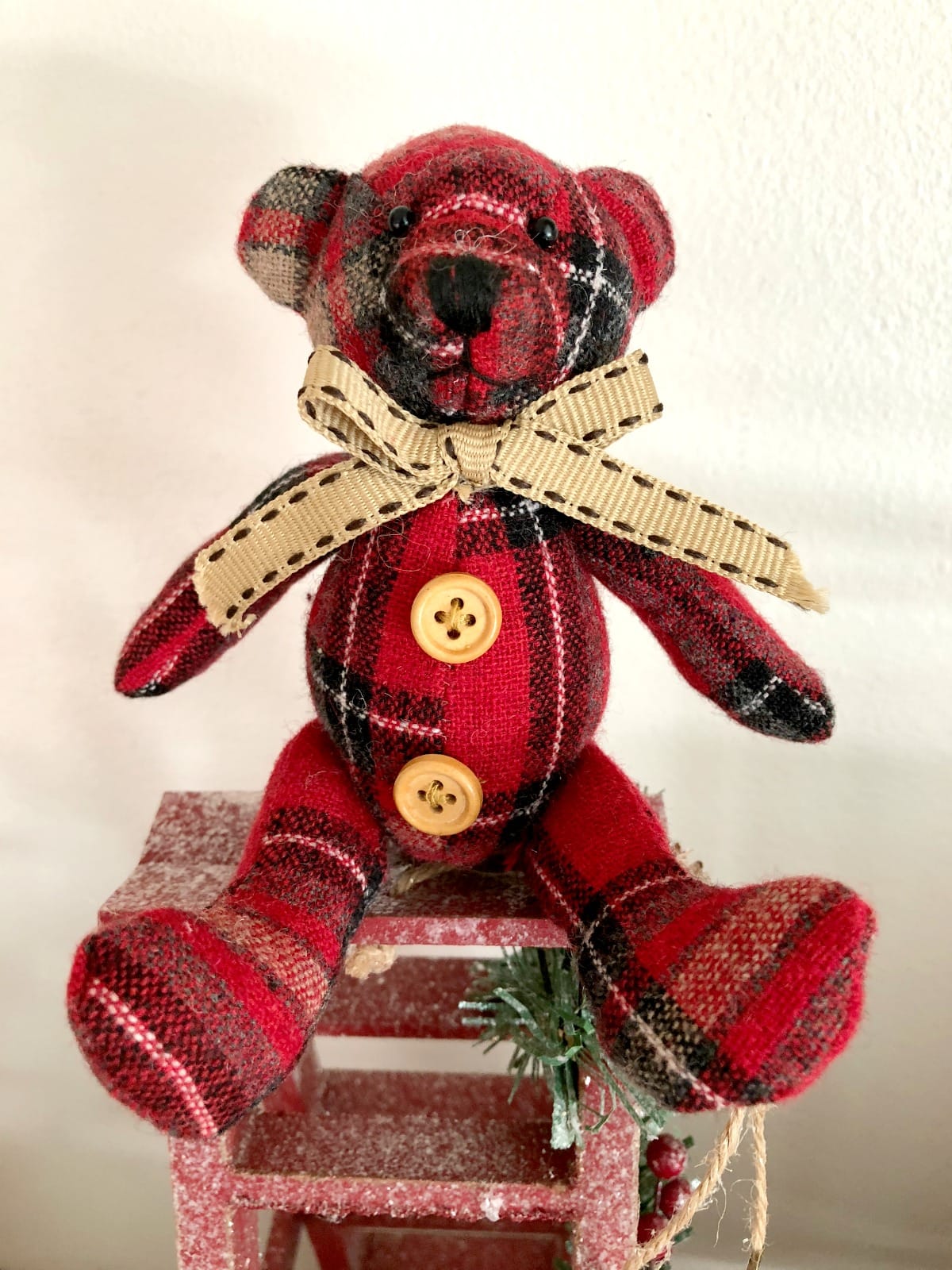 I little one of my secrets to decorating on a budget is to repurpose things.  This little bear and the Believe sign are actually ornaments.  I like using them on my display better than using them on the tree. The bear was $3.99 and the little sign is $1.99.  They round out the table nicely.
Overall, I am pleased that I was able to decorate my entryway table for the holidays for under $100! I can't wait to head back to At Home for my spring decor shopping!
To locate an At Home store near you use this store finder and be sure to follow the hashtag #AtHomeStores for more inspiration!
What are some fun ways you decorate for the season?
Pin for Later