I have been enjoying the busy school days, but I have to admit that I look forward to Friday nights when my family and I get together for our weekly family movie night.  We usually order takeout (90% of the time it is pizza) and snuggle together on the couch or under a bunch of blankets to watch a movie that we can all agree on.  I love this time with my husband and kids.  We have watched everything from documentaries to superhero movies.  My daughter usually requests either Mickey Mouse or Frozen, but when we talked her into watching BEARS the other day she loved it.  I think she just loves being with her family!
For helpful ideas on what to watch for family movie night, I turn to Netflix.  We love our Netflix because it gives us access to fun family-friendly movies and television shows for the entire family.   After we watch something this kids love, we will but them to bed and find a show that my husband and I enjoy.  We have already watched the first 2 seasons of Orange is the New Black, so we have been going through old episodes of How I Met Your Mother.  I love this time together!
Here are some fun Family-Friendly movies and TV shows for your next Family Movie Night:
Netflix

 Titles for Family Movie or TV Night
Did you know that Netflix just came out with the first-ever Netflix original series for Kids?  Thats right now your family can watch all-new episodes of Turbo: FAST! As a continuation of Turbo, DreamWorks' popular flick about an 'underdog' snail who kicks into overdrive with his miraculous power of super-speed, Turbo: FAST follows Turbo and his pals on their pursuit of big dreams, as they continue to amp up everything to the extreme.  If your kid love the movie (like mine) you can now follow Turbo in his new adventures on Netflix.  This series is perfect for a family-friendly TV night any day of the week!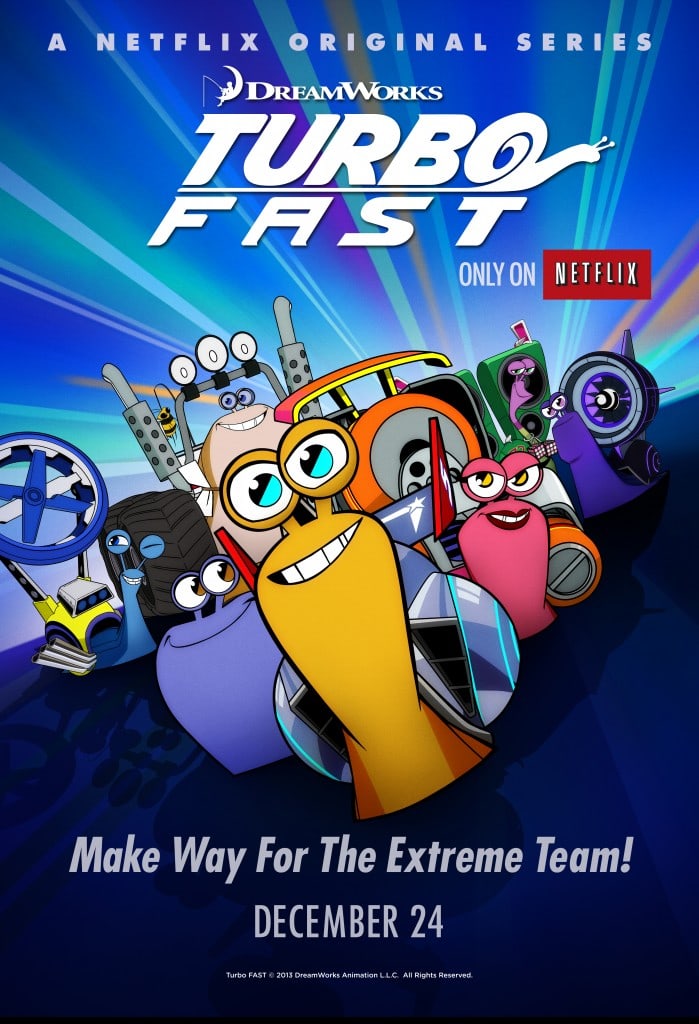 For even more fun, click below for some fun Turbo: Fast Printables:
How do you choose your family-movie night movie?