I grew up appreciating music.  My dad would play us music almost every single day.  He would have it blasting through the house, nonstop on the weekends.  I was exposed to a little of everything from classical to folk and, of course, good old rock in roll.  It wasn't a huge surprise to anyone when I ended up marrying a musician.  My husband is a very gifted guitar player and music plays an essential role in our lives once more.  My husband has been playing music for so long that he has a hearing impairment because of it.  Having a loud, clear sound for all of our music devices is critical so that he can enjoy it the way the music was supposed to be enjoyed.  We have a great system in place at our house, but what I really wanted to get him for Christmas was a pocket speaker that was both extra small and extra loud.  I found exactly what I wanted at our local Apple Store.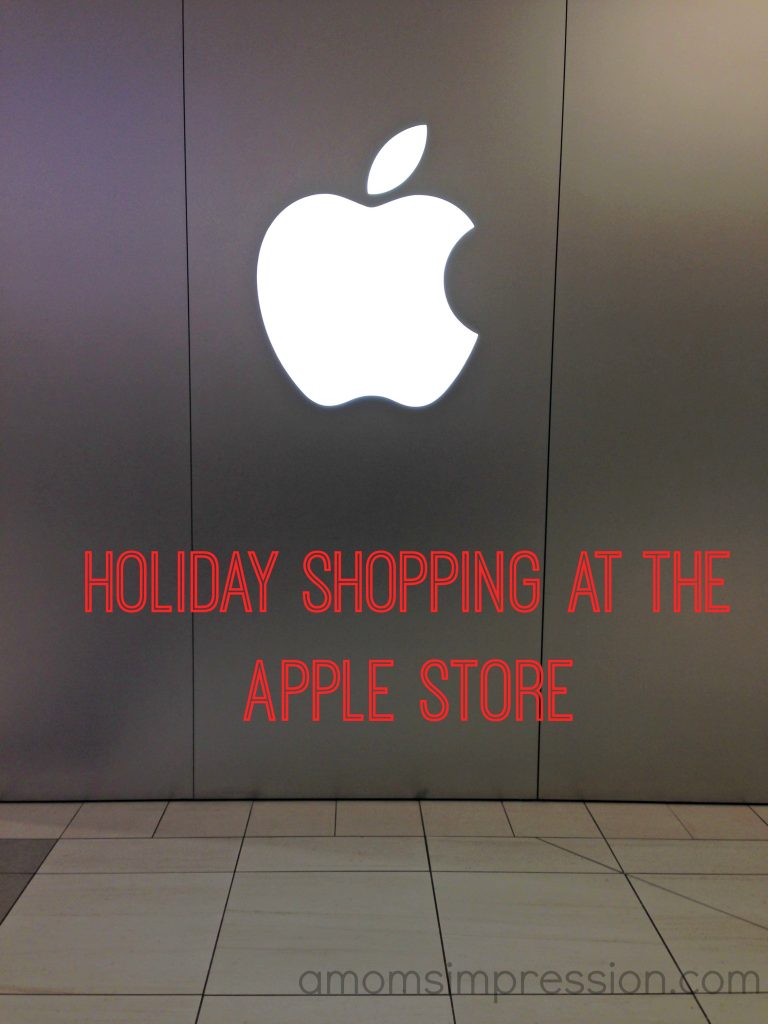 I have been an Apple junkie ever since I can remember.  My school uses Apple products, I have a MacBook and an iPhone, and we have more than one iPad. My husband prefers PC's and his Windows phone, so I knew that whatever I purchased needed to be compatible with a bunch of different devices.  I found several products that would work on the back shelf of the store.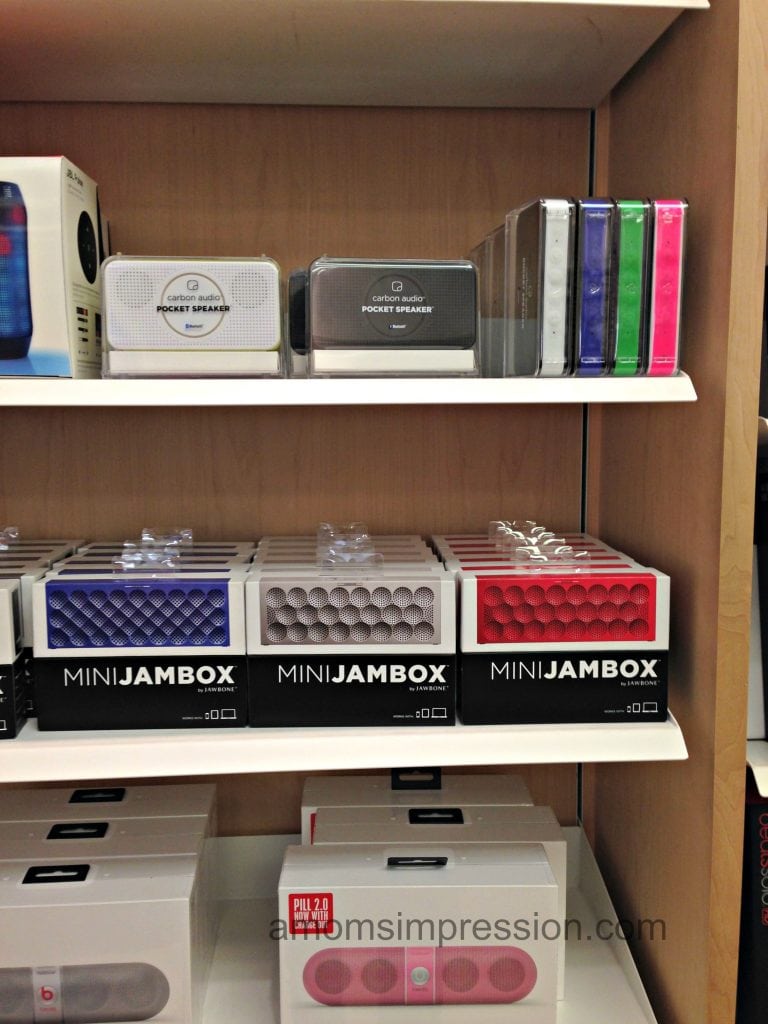 I was pleasantly surprised by the large selection.  My eye immediately went to the Carbon Audio speakers because of the fun bright colors and the small size.  These are perfect to fit into a pocket.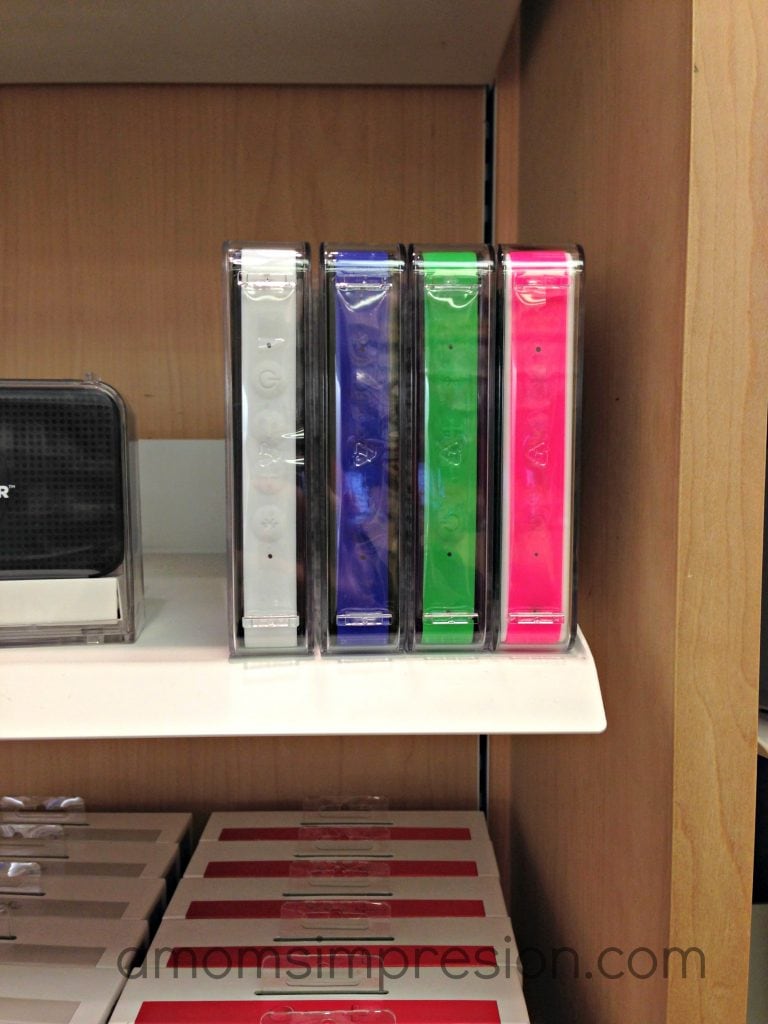 I grabbed the green one and checked out in record fashion!  I was very excited to see what my husband would think of it.  Luckily his birthday was this past weekend so I figured I would surprise him with this little guy and if he liked it I would get him another for his stocking.  You can actually pair two of them to your bluetooth device for a surround sound experience!  With my husband's hearing issues, this is perfect.  It would also be great for any house parties that we are going to be giving here soon.  We can place them in different rooms and everyone can enjoy the music throughout the house.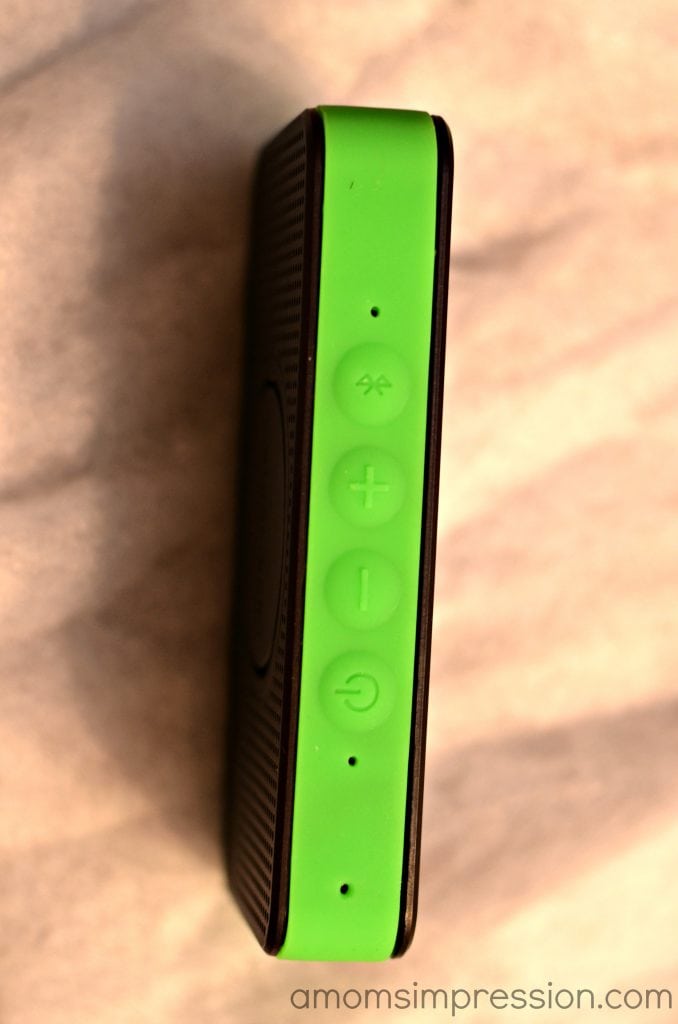 Setting up the speaker was a breeze.  My husband had it paired with my cell phone in like 2 minutes.  We turned this baby up, and you wouldn't believe how loud and clear the sound is!  I was amazed that such a small little thing could produce a sound like that.  Look at the size compared with my iPhone 5;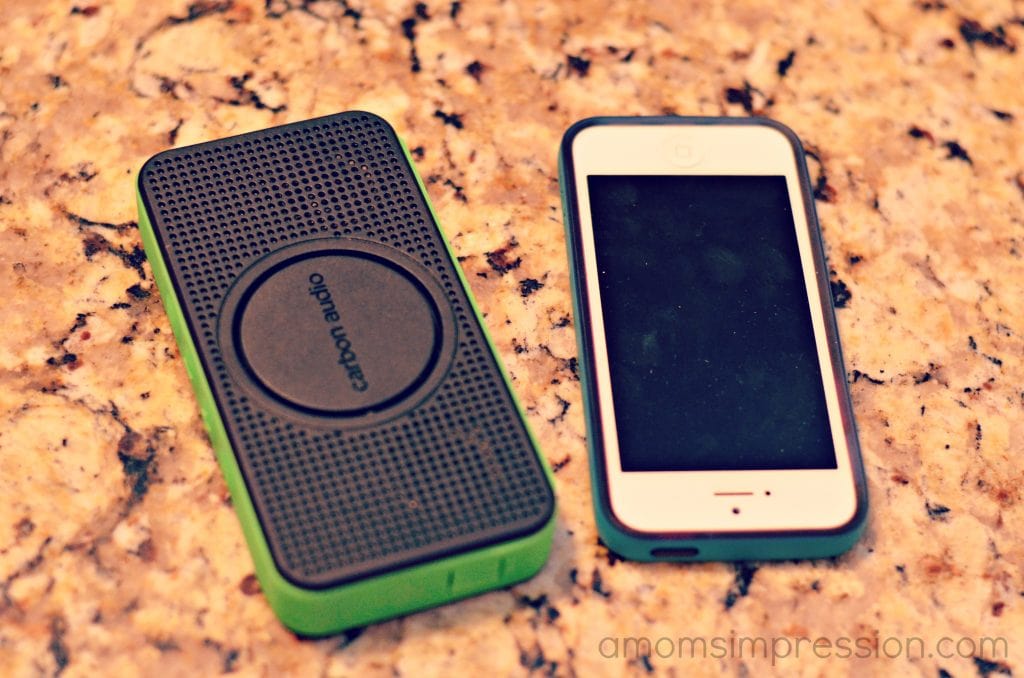 It is basically the same size, just a little bit thicker.
To my surprise, I have ended up taking it with me to school.  I love having my playlist to listen to in the morning before the kids get there.  The music stations on our computers are locked so having a portable speaker has been a real treat.  I can also play it in my car.  We have a car that doesn't have a plug for our iPod, now I don't need one.  It fills the car easily with my music.  To be honest, I am not sure he is going to get this back.  I think I'll buy him a couple for Christmas so I can have this one all to myself!
Having music at my fingertips whenever I want it makes me a very happy person.  Listening to Christmas Carols on a walk with my kids, my husband hanging his Christmas Lights outside while listening to his music, dancing around my classroom listening to my power ballads in the morning, all of these memories will stick with me for a very long time.  I'm pretty excited to find other ways to use this little guy in my life!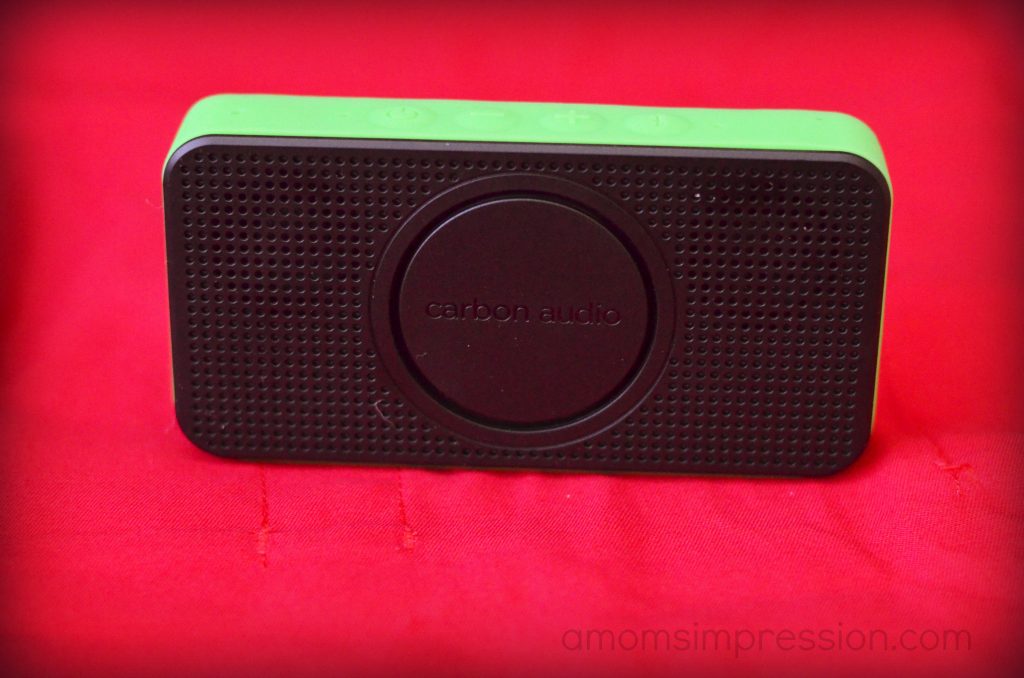 The Carbon Audio Portable Speaker is exclusively available at Apple Stores nationwide for $99.95.