When I traveled to Portland to visit LAIKA studios in June, I had the opportunity to sit down with Travis Knight (Director/CEO/Animator of LAIKA Studios) and Producer Arianne Sutner to talk about their upcoming film, Kubo and the Two Strings.
Kubo is a 3D stop-motion fantasy action film created by LAIKA for Focus Features.  It tells the story of a little boy named Kubo who is a fantastic story teller and lives in hiding with his mother who is ill.  He ends up on a quest to save his village and learns about his family and himself along the way.
"We are interested in making movies that matter.  We devote a half decade to these films.  We want to explore what it means to be a person in the world!"  Travis told us.
Kubo is a fantasy, but it's actually about human relationships, effectively about the relationship between a mom and her son.  "It's about the melancholic idea that love is hurt.  It hurts to love."
Kubo and the Two Strings explores what it means to grow up.  The film is joyful, yet tragic as well. The story was written with his own past in mind. Travis said that Kubo is himself as a child.  When I was able to watch the film, I saw what he meant.  The film explores areas of life that cause pain as well as the joyful times. The story is very well written.
Arianne Sutner told us about some of the characters and how they kinda know what actors you want ahead of time.  Voices are recorded early on in the process.  The animators use the voices to be able to manipulate the puppets to match the words.  Stop motion is a performance art. This process is extremely time consuming.  There is about 4-5 seconds of recorded film made each week.  What is also amazing is that they are able to make these films on a fraction of what Pixar's budget would be.  They have to "do more with less" and have to be very disciplined with their budget.  So far they have been very successful over the past 10 years making wonderful films such as Coraline and The Boxtrolls. They are a true family.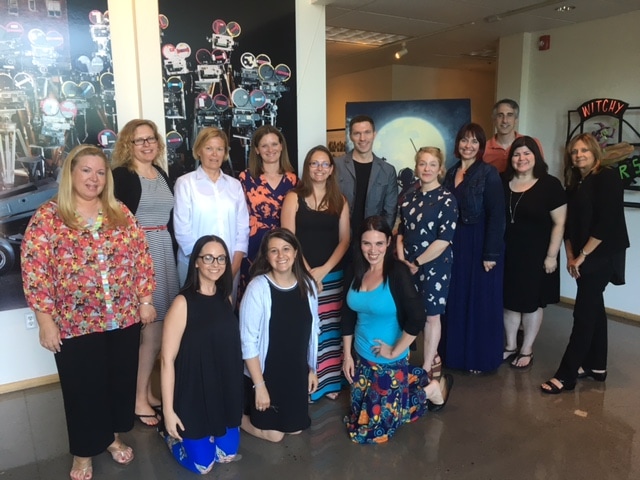 Join me from now until August 19th for more looks behind the scenes of Kubo and the Two Strings. I have a couple more interviews from the cast as well as a special look at the costumes and puppets in the movie.
Kubo's quest stretches far and wide through the mystical realm of the Vastlands. With his protectors Monkey and Beetle by his side, Kubo unlocks more of his powers at every challenge, racing toward an epic clash with the dark side of his magical family. While you are waiting for the film to arrive in theaters, check out this Interactive Map of of the mysterious worlds of Kubo and the Two Strings! Its pretty cool!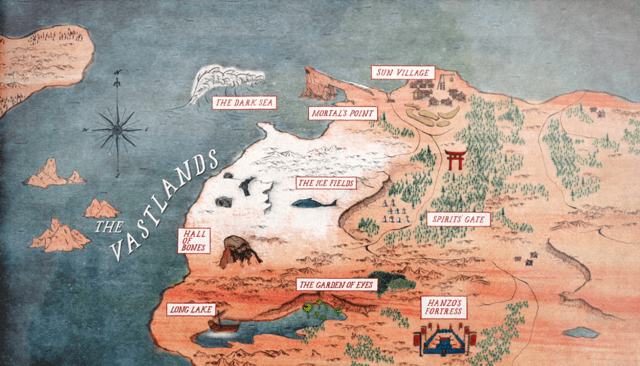 Kubo and the Two Strings hits theaters nationwide on August 19, 2016. Please follow them on their social channels for updates and more special clips from the movie: FACEBOOK , TWITTER  and INSTAGRAM.
A huge thank you to Focus Features and LAIKA for flying me to Portland and taking me on a behind the scenes tour. All opinions are 100% mine!