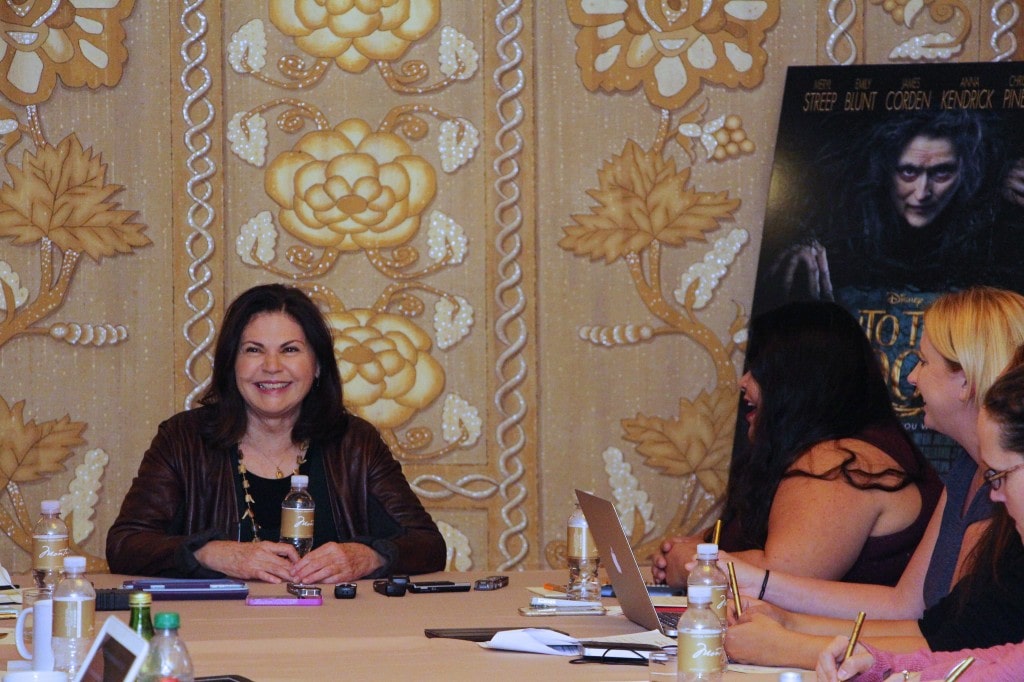 "Every project starts with a story." ~ Colleen Atwood
I have always been fascinated by costumes.  I love meeting creative people and hearing all about their passion.  Last month  I had the chance to meet and talk with Colleen Atwood about her experiences creating the costumes for Disney's Into The Woods.  I was mesmerized when she talked about her love of the costumes and the development of them.  There was such a range of styles, from the Witches second look, the the Baker's Wife, to a modern Cinderella.  Each one has a story and that is where it all started from…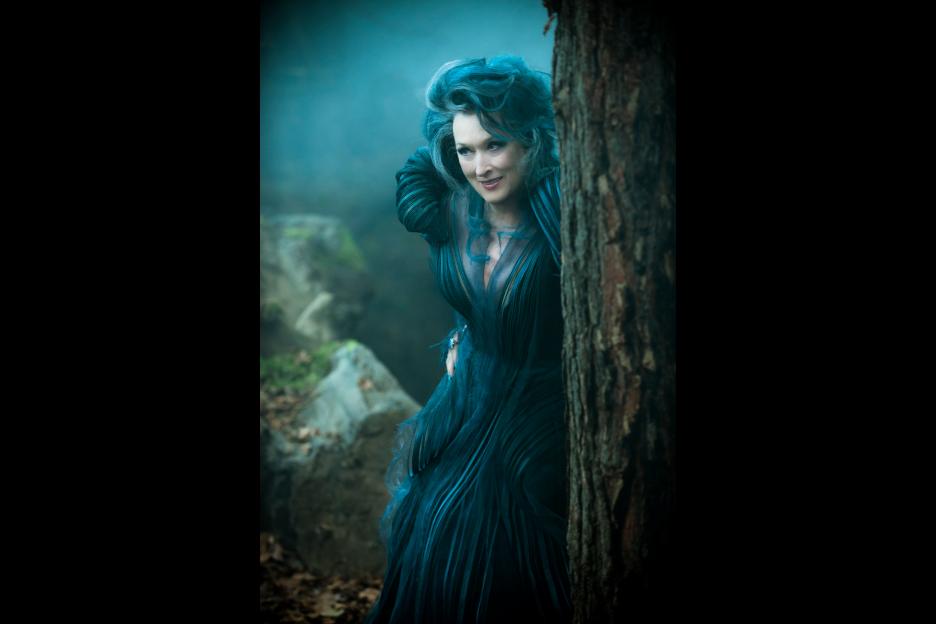 How the process begins.  
As actors are cast in the film, I have meetings with them. Before I give them clothes at all, I usually try to meet with them and show them my ideas so if they have something they don't like, they object to, I kind of figure it out there and talk to them about it.  Then I start the actual making of the costumes and fittings and that process.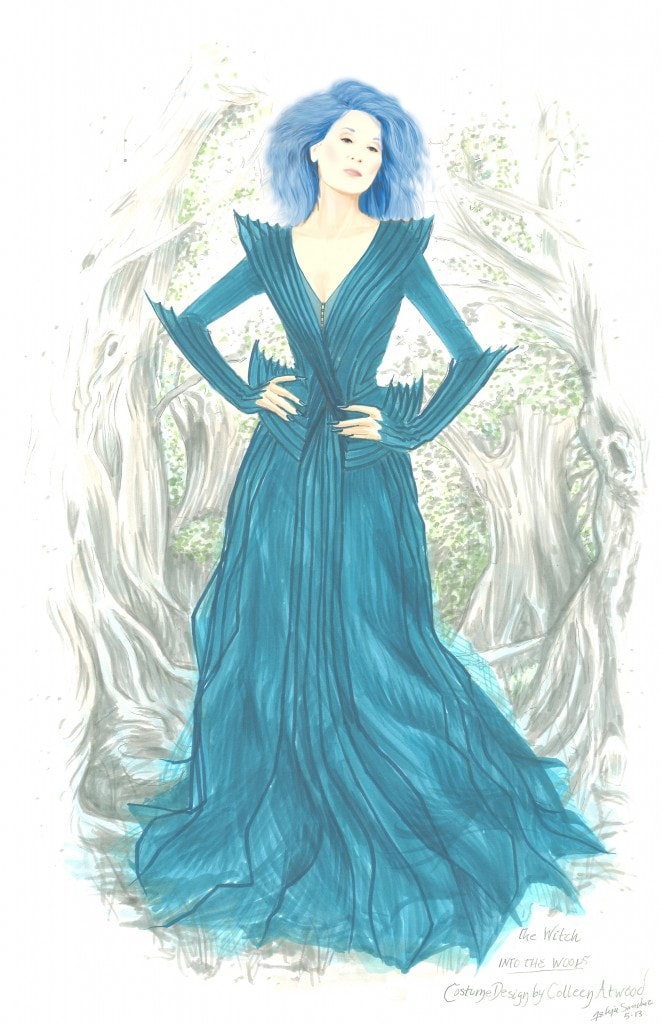 There were so many different styles of costumes in Into the Woods.  Colleen Atwood had fun making all of them.
I had a great time of course with Meryl's costume because of the textile art that was involved in it. It involved not just my ideas but the hands of a lot of really talented people, mainly women. Each one has a different beat. It's great that you can go from Meryl's costume and walk over to Billy's costume, and walk over to the baker and his wife's costume. It's nice because they're so varied and you can always take from one and- and sort of lend to another when it's something isn't working in the room.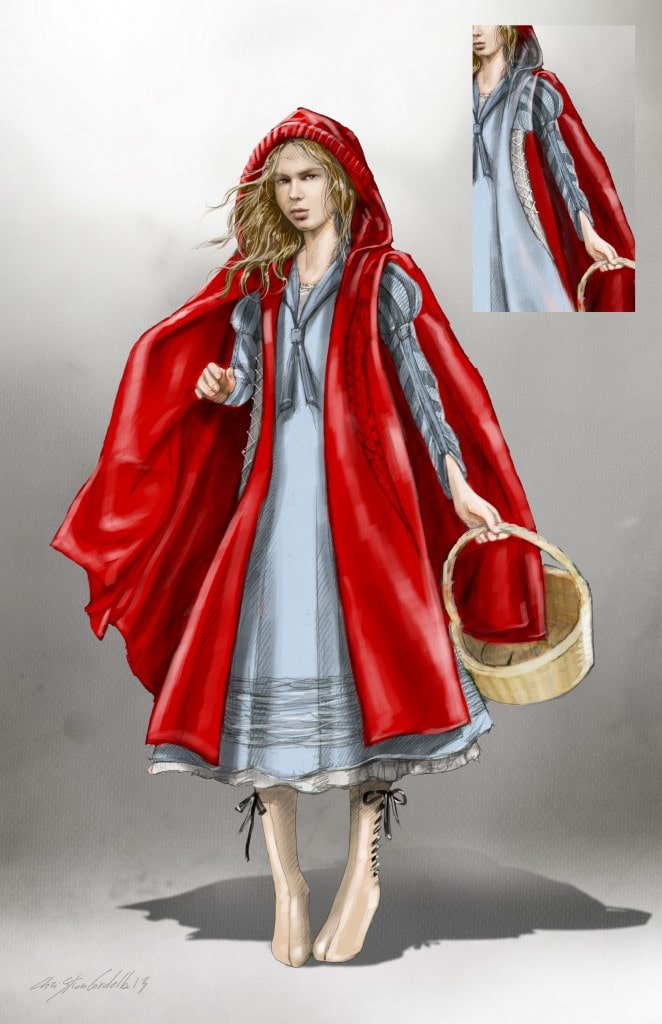 The costumes needed to be functional and they go through a beating in the film.  Colleen talks about seeing her costumes in action.
I like the costumes to look like they're worn, so it doesn't bother me. I cringe on a different level like if I don't have enough of them to be destroyed. But I don't cringe on a artistic level at all. Especially with a movie like this because of the rehearsal period, I kind of knew what the costumes were going to have to do so I made them to kind of accommodate that.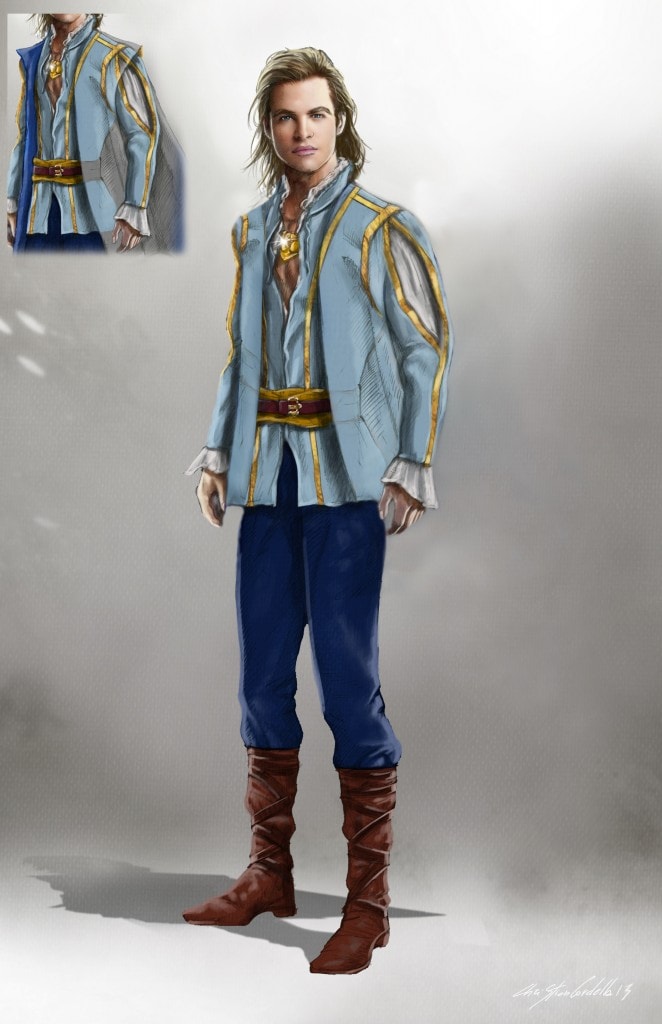 Like any other creative person, sometimes Colleen is stumped when first trying to come up with ideas for a costume, especially the last one she creates for a film.
When you work on a movie, all the costumes aren't done the first day of shooting. You're still continuing making as you're shooting. The schedules for preparing are pretty tight and sometimes the casting doesn't happen at the beginning, and you get the actor later in the story. So to me the costume that kind of stumps me the most is when I know it's going to be the last costume. And then you're sort of it's a weird thing, it's like psychological, you don't want to let go of that costume or something, it's like the baby of the family.  I get more anxiety about that than the first one, you know, it's, it's funny.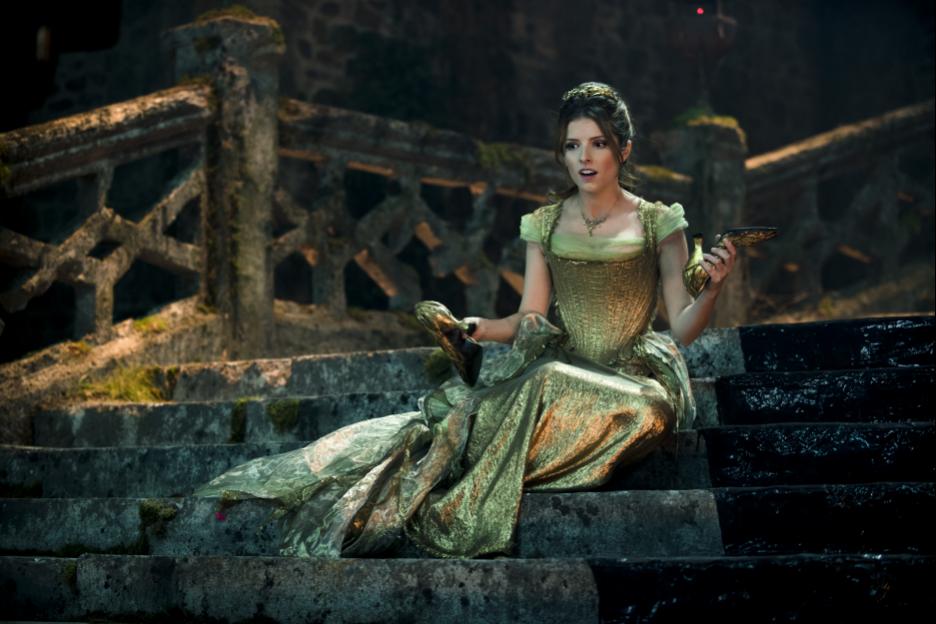 On creating Cinderella's dress for the movie:
When I saw what Rob was doing with the rehearsals with the girls and their action and how they were playing that opening scene, where you kind of establish who they all are, it was very farcical to me and I immediately went to the eighteenth century for kind of reference.  It lends itself well to that kind of comedy. It's exaggerated in a way that really worked with the girls. For Cinderella she was sort of a nod to that world but with a little bit of a more modern kind of take on it, not so over the top and very peasant and aged down and dirty. What you'd expect Cinderella to be in a way.  The costume was created by her mother. And in the early Grimm fairy tales, the shoes are gold not glass. I kind of wanted it to be gold and sort of the tree and the willow.  I started with more green in it, but then I found this great thirties vintage fabric that I had been hoarding for a while. And it sort of had the right feeling of what I wanted it to be when it went through the forest kind of like a butterfly wing, like when you see a butterfly in the light and it goes in the dark and you don't see it. She had to do a lot in the dress, she runs, she goes upstairs, she goes downstairs. I kept the same sort of silhouette, but I sort of made the shape of it more loose and modern and also to get the movement I wanted for the camera.
Colleen loves watching movies, sometimes she evaluates the costumes when she watches them.   
I really love movies, I really love watching them still, I always have my whole life.  I think when the costumes are bad or the hair, which can be more disturbing, if I really don't like it, it takes me out of the moment. But if the movie is a good movie, I don't do it. Watching my own work is harder, I'm more self critical than I am of other people, I think.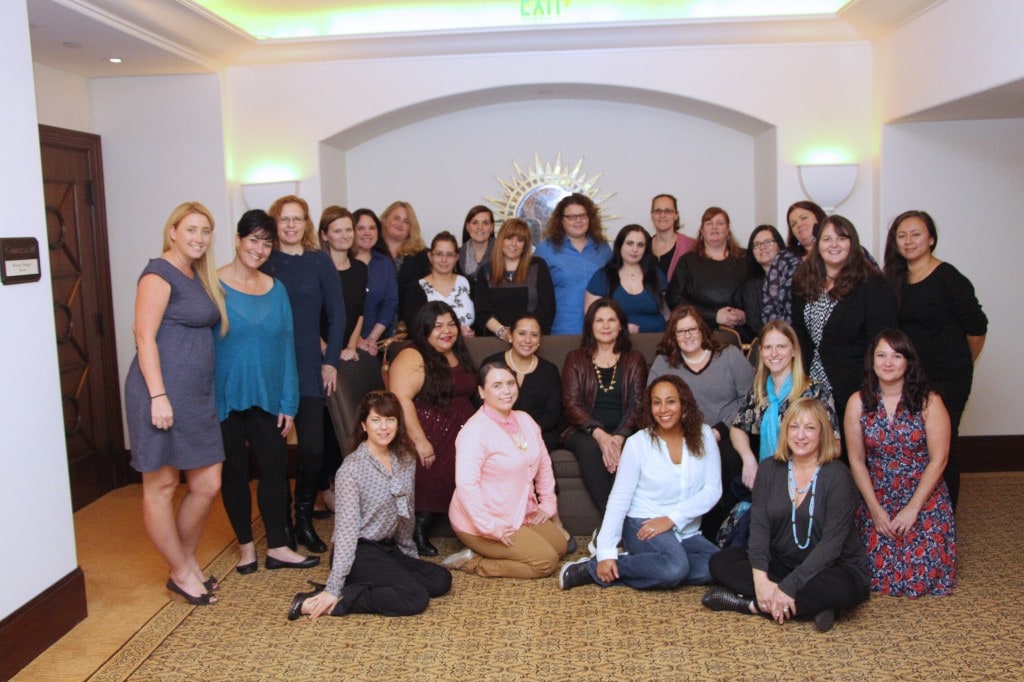 For more Into The Woods coverage be sure to read my review of Into the Woods, my interview with Meryl Streep, Tracey Ullman and Christine Baranski,  my hilarious interview with Emily Blunt and James Corden, and my interview with director Rob Marshall and Anna Kendrick.
Into The Woods has been nominated for a Golden Globe for Best Movie and is in theaters now!  Please follow Into The Woods on their social channels:
Like INTO THE WOODS on Facebook: https://www.facebook.com/DisneyIntoTheWoods
Follow INTO THE WOODS on Twitter: @IntoTheWoods
Follow INTO THE WOODS on Tumblr: http://intothewoodsmovie.tumblr.com/
A huge thank you to Disney for flying me out to LA for the #IntoTheWoodsEvent.  All opinions are 100% mine.