I grew up in the 80's.  We had some great television shows when I was younger and two of my favorites were Blossom and Sabrina The Teenage Witch.   I love seeing some of the actors that I grew up with being successful as adults.  It is a whole new generation, but these stars have made the transition effortlessly.  Last month I had the opportunity to sit down do an interview with Joey Lawrence and Melissa Joan Hart, the stars of ABC Family's Melissa & Joey.  The winter premiere of their show airs this Wednesday.  I had a sneak peak of the episode and if you are a viewer you are going to love it.  If you haven't seen the show yet, this is a great opportunity to get started.
Melissa and Joey is the story of Mel who unexpectedly adopts her niece and nephew and is a little over her head.  At the same time Joey loses his job and decides to work for Mel to help her with her new role.  He lives with the family and eventually he and Mel fell in love and got married.  The Winter Premiere episode begins with their honeymoon.  I was able to sit down with the two stars on the set of their show to talk about their projects, what it is like directing, and how their real life roles as parents influence their roles on the show.
Melissa: This is our technically, our 6th or 7th Season but I think we call it 4. We have a really great crew, it's been a pretty tight crew for all these years and we've been able to keep it between these two sets. We have a Melissa and Joey Bedroom now that's like a permanent set. Our Writers have done an amazing job being able to keep it going and keep it running.
On doing a live taping.
Melissa: I've never done a live show. My other two shows were on film so Clarissa was four Camera, Ped Cameras like this but we didn't have the audience.  Those were hybrid Shows before the hybrid really existed and Sabrina was really a Single Camera Sit-Com before Single Camera Sit-Com existed. We did Sabrina or Clarissa like this but we shot it over in 3 days, we rehearsed for 2. So it's similar to our schedule here. We shoot live one night. Yesterday, we pre-shot some stuff. On Fridays, we pretty much tape here so it's so lovely. I mean with a family, this is the best job there is in Show Biz.  You work fast and furious for a few hours a day, and you're done.
What experience from being a Mom have you brought to your role on this Show?
Melissa:   The exact opposite. Everything that I know about being a Mom, I try to do the exact opposite of my instincts for Mel. She didn't have a baby. It's so different I think when you have a baby and you raise a baby, and they become these little people, and you know their personalities all throughout. Then all of a sudden, you're given Teenagers, you've known them as your niece and nephews and you spoiled them your whole life. I have some examples in my life of people that have come into step children that know how to spoil but do not know how to raise. That's the difference and so I try to bring that to Mel, just inappropriate things. Like telling too many stories about sex and alcohol and then realizing Oh, I'm not supposed to be saying that to you.
On how his role on the show came to be and how it is kinda like Who's the Boss. 
Joey: You know it was the brain child of ABC Family.   I mean it's completely changed from the beginning.  I think that the flip was that the guy taking care of the domestic responsibilities was actually over qualified and actually in some ways smarter and more grounded than the person he was working for.  Tony Danza was the bumbling… This guy was over qualified. He was taking a job out of desperation because he couldn't work anywhere else. He guilted his boss into hiring him and then she was the one that had to kind of find her way. Party girl, grew up partying and drinking and trying to get her life together at this time. He already was successful. Got his life together. It fell apart. So I think that was the twist on it. It was just,  maybe a kind of a re-do of Who's The Boss for today and that's kinda' where it started.
About directing a couple of episodes. 
Joey: It's tough you know. I've directed like 7 or 8  episodes now. I'm directing this huge episode we got coming up in January.  ABC Family's doing this whole like Frozen night with all their original programming.   Where there has to be some sort of Frozen theme…. I love to direct. I don't love being in it and directing. I don't really love that. I think it's super tough to do that.
About the chemistry with Melissa and how they keep the intimate moments fresh… 
Joey:  I'll sing and a breath mint is important. Um deodorant is important. Um no she always makes fun of me 'cause she says that I smell better than her you know. That I smell prettier than her or something like that. We try to be respectful to each other. Yeah no hummus.
If you didn't do acting what would you be doing?
Joey: You know politics has always um intrigued me. I think that a lot of it is about communication, and a lot of it is about being open minded.  I love this country so much,  even in my lifetime I've seen so much change and I think that even more now than ever we're just going through such a crazy time.  I don't know really what to think about it, other than it just frightens me on so many levels.  Now than ever we have to have a clear concise plan forward. And we gotta' have a backbone.  You know we made mistakes. There's no question about it. We've done a lot of great things. We've done some not great things.  But in my opinion, this is still the greatest country in the world. And to my knowledge we're the only super power that has gone into other territories, defeated the evil and then given the territory back to people that live there.   That's what makes us quite unique.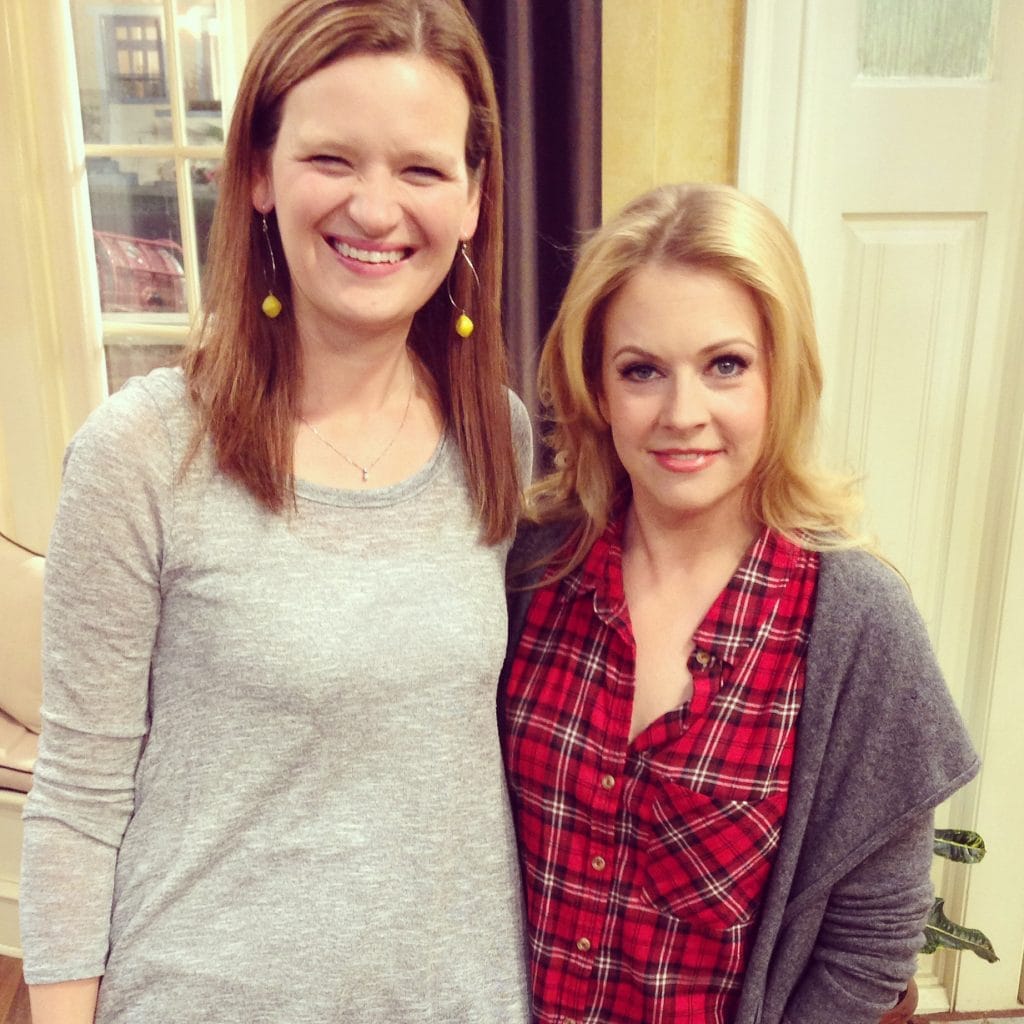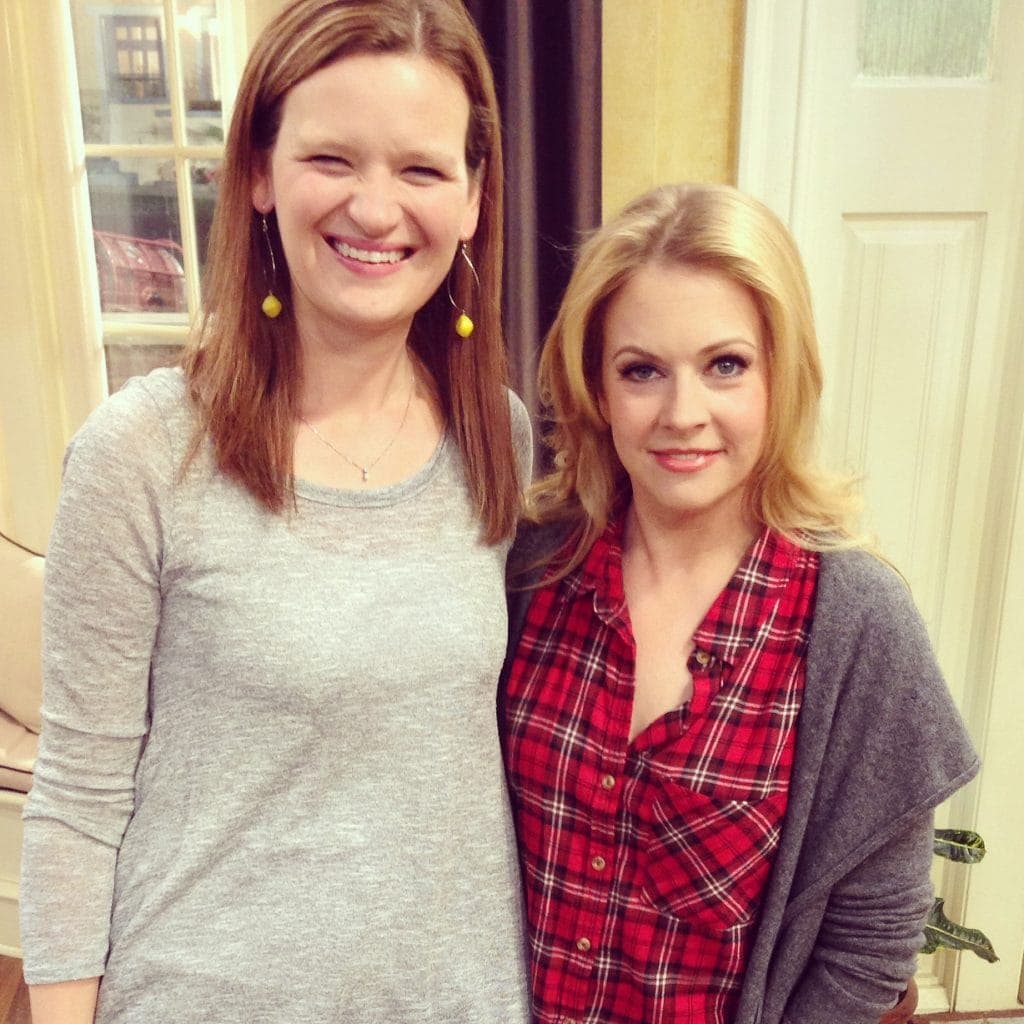 What is next in store for Melissa Joan Hart?  Her clothing line King of Hearts for Little Boys is coming soon.  She wanted to create a stylish clothing line for boys and it comes out soon.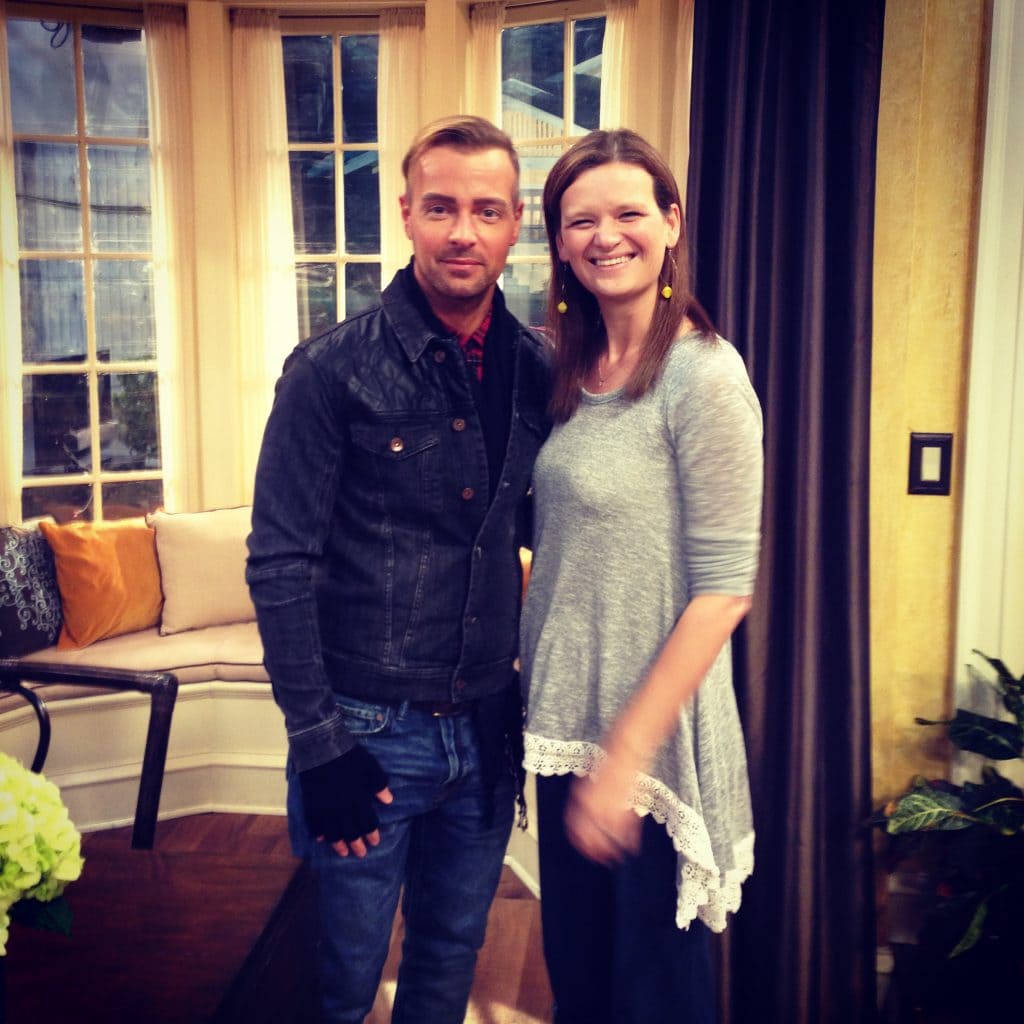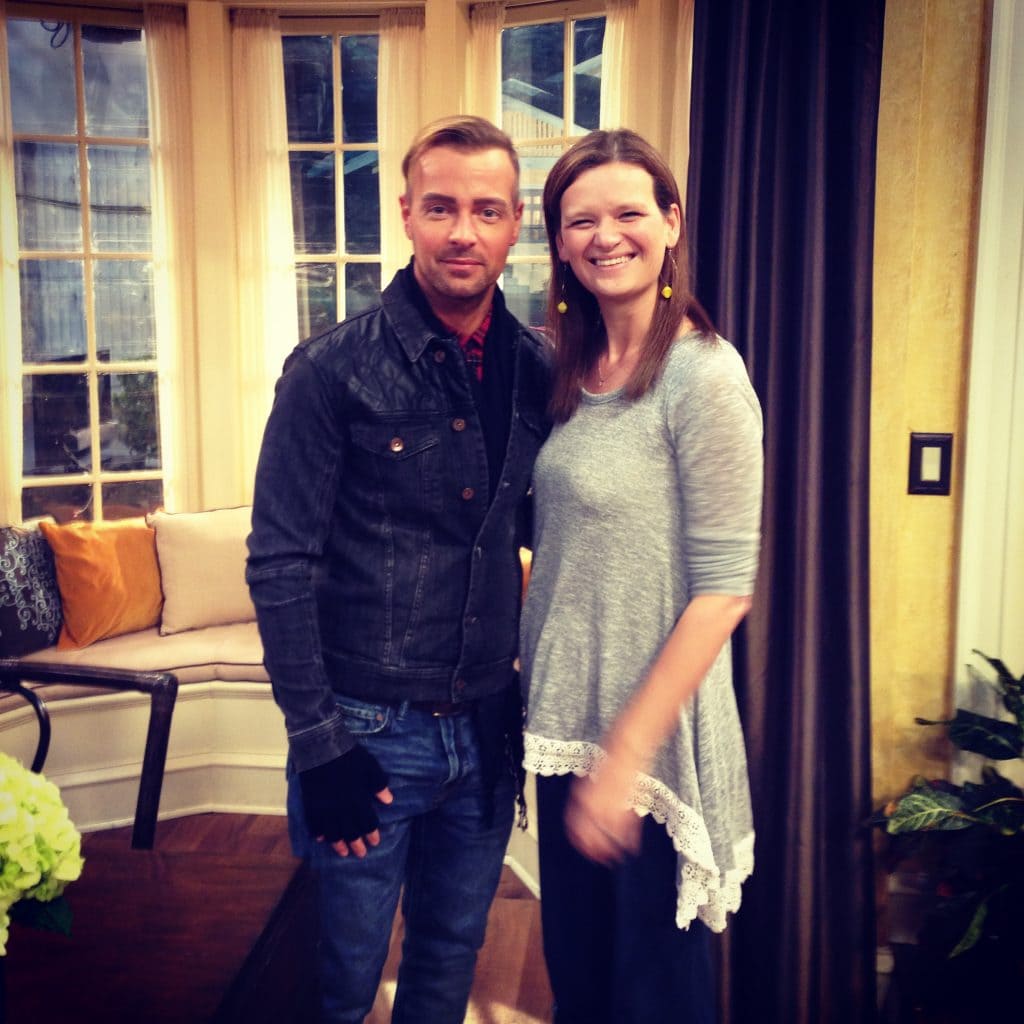 What is next in store for Joey?  He is actually making an album.  He has always loved to sing.   In fact, recently he had a contest on Twitter where he asked his followers ("Joey's Angels") to pick the genre of a song for him to record.  They chose Big Band.  He wrote an original big band record with an 80 piece orchestra at Capitol Records and released it.  In retrospect he wishes he would have sold it.  That song had 129,000 downloads in 4 weeks.  He is now in a band with his brothers and are working on an original album.
Melissa & Joey will have their winter premiere on ABC Family on Wednesday January 14th.  For more behind the scene coverage check out my set visit post.
A huge thank you to Disney  for flying me out to LA for the #ABCFamilyEvent.  All opinions are 100% mine.