When I first learned that I would be attending the Marvel Doctor Strange press event, I hoped that we would get the chance to talk with Rachel McAdams, who plays Doctor Christine Palmer.  I have loved her ever since Mean Girls and The Notebook came out in 2004.  When I learned that we would in fact be interviewing Rachel, I got a bit nervous.  What if she wasn't everything I thought she was?
Honestly, I had nothing to worry about because Rachel was exactly the way I thought she would be… adorable, silly, down to earth and an overall wonderful person.
A group of 24 other bloggers and I sat down with Rachel last Wednesday (no, for those of you who are wondering, she didn't wear pink) to talk about her upcoming role as Christine Palmer in Marvel's newest film Doctor Strange.  She walked in with a huge smile on her face.
After we all gushed over her amazing blouse, we got right into her role and how it was like being in a superhero movie.
Rachel didn't read the Dr. Strange comics growing up.  She was more into the Judy Blume type of books, but she has since educated herself.  She liked the fact that the Doctor Strange comic were so different from the other comics. She loves Marvel movies and was excited to play a role in a Marvel film.
It was everything I had hoped for and more really. I assumed I would be working with you know the crème de la crème and I was. It was just great to be in such great hands. From costumes to everything was just so well done, so beautifully thought through and well-crafted. And they didn't even make me pretend that much with green screen.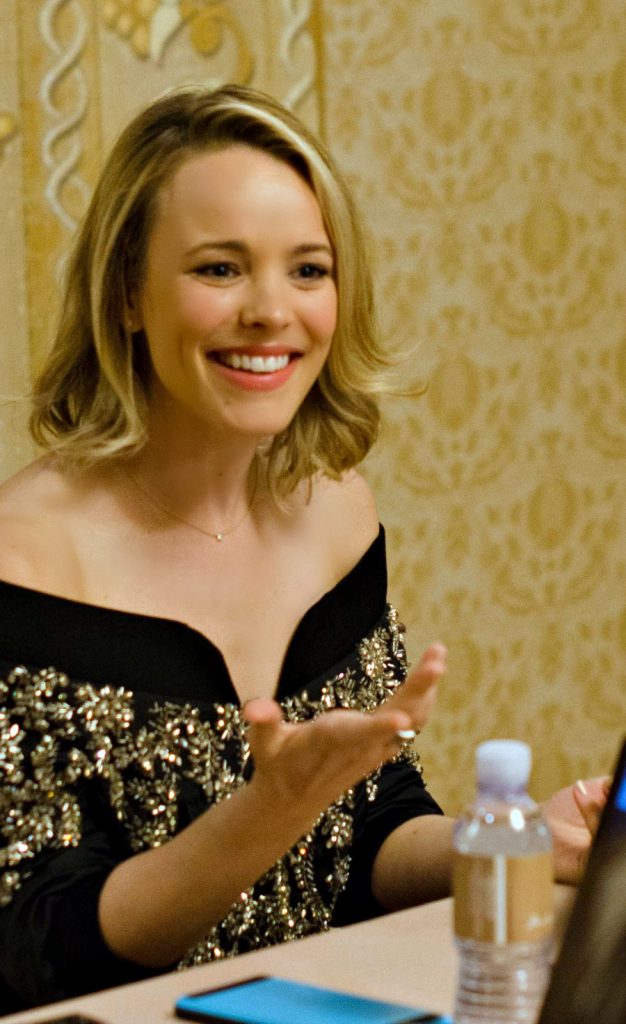 Rachel plays a doctor in the movie so we asked her about how she prepared for her role.
I'm a little funny when it comes to blood and guts and stuff like that. But my mom's a nurse so I'd kind of grown up around medicine which is probably why I became an actress instead. I did get to shadow some amazing brain surgeons, a female brain surgeon in Toronto, another surgeon in London. And then we had a surgeon on set every day. He taught me to do sutures and was practicing on turkey breasts, raw turkey breasts.

I read this really great book called do no harm by Henry Marsh who is a world-famous brain surgeon which was just a phenomenal book and really like eye-opening when it comes to being your own advocate when it comes to your health.  I thought it was so funny, he said the number of people who don't ask me how many times I've actually done the surgery I'm about to do on them is extraordinary. It gave me some good insight into things, questions to ask if I was ever in that position. I got to learn a lot. And one of the doctors offered to take me up in the Evac helicopter for the weekend. So cool, right? But I'm terrified of flying. And I'd have a weak stomach. So I was like, for the sake of everyone I should decline this really generous offer. So I didn't unfortunately get over my fear and do that.
Doctor Strange has some amazing costumes in the movie that many of the characters wear.  Rachel's character is pretty much in doctor scrubs the entire time.  Knowing how fashionable Rachel is we asked her if she enjoyed her scrubs when everyone else was dressed as superheros.
I loved it. So comfortable, I got to wear like orthopedic running shoes every day. You know, like high heels are not –, the older you get the harder it is to wear them. So I was really grateful for that. I was a little jealous of the levitation cloak but I was happy to be comfortable.
Rachel has some very emotional scenes in the movie with her and Benedict Cumberland (Doctor Strange).  We asked her where she drew that emotion that was needed for those scenes.
I do think having a mother as a nurse who's a very kind of compass, she's so compassionate and she really unfortunately would take her work home with her sometimes.  I think Christine's more that kind of character. I kind of grew up with that a little bit and have great admiration for people who do that for a living and who are real empaths. So I suppose I drew from my mom a bit.

But also you know Benedict is such an extraordinary actor that you just have to be present with him and it all kind of falls into place. We did a lot of crying together. We cried one day for eight hours straight, every single take. I've never been able to do that before. You know it comes, it goes, it comes back again. But with him he's so emotionally available and present that I'd look at him and I'd start crying. It was just like water works all day long. We both had these incredible headaches at the end of the day. I was like, well we're dehydrated you know.
Doctor Strange is a superhero with mystical powers.  For fun, we asked Rachel what super power she would pick if she could have just one.  Her answer was brilliant:
I would like to be invisible because I'd love to go into people's houses and see their interior decorating. Don't you guys, like when you're driving at night and you can kind of see through the window and you think, oh that looks so cozy in there. I wish I could like get a free pass. Yeah, so that's probably the one I'd pick. I'd be a total creeper.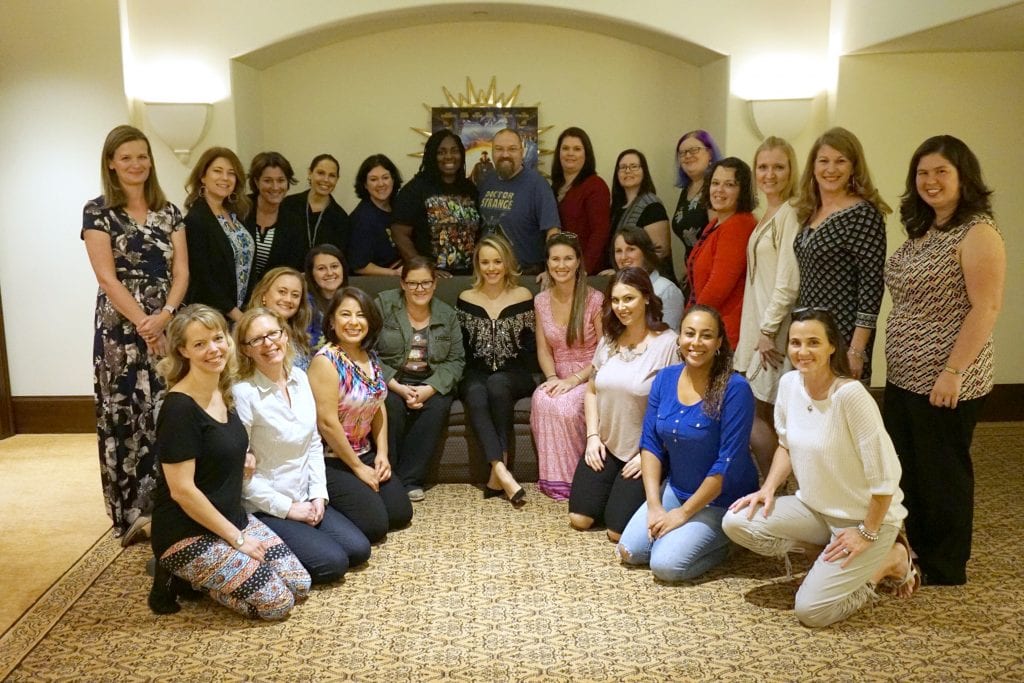 Rachel was one of few actors in the movie who has actually seen it.  She gave us her favorite part of the movie but I am not going to share it quite yet.   I don't want to spoil it for y'all.  Come back on November 4th to find out what it is!
Doctor Strange hits theaters next Friday, November 4th.  Enjoy the trailer if you haven't seen it already.

For up to date news and sneak peeks be sure to visit the official DOCTOR STRANGE website.
Stay tuned this week and next for more exclusive interviews from the cast and crew of Doctor Strange.  If you missed it be sure to check out my interview with Benedict Cumberbatch!
A huge thank you to Marvel/Disney for flying me out to the Doctor Strange press event and putting me up in a hotel.  All opinions are 100% mine.