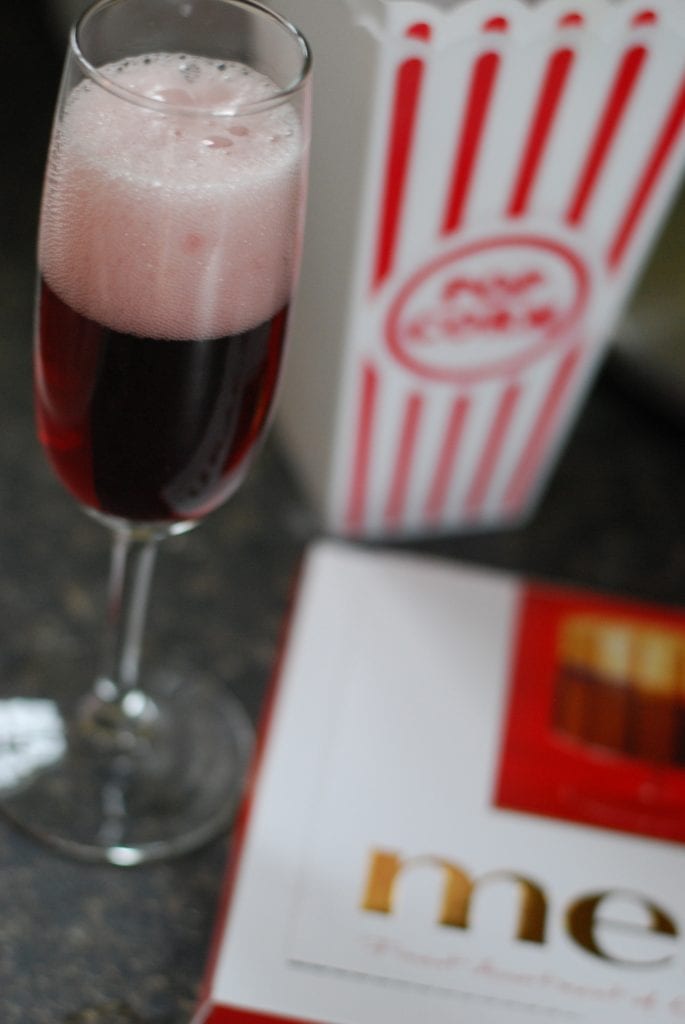 I am looking forward to watching the Oscars this weekend.  I love watching to see what the celebrities are wearing and who they are arriving with.  I have my favorites that I am routing for.  I hope that I will be hearing all of their thank you speeches.
Speaking of thank you speeches… who would you thank if you won?   I have been thinking a lot about that these days.  My entire family caught the flu bug this week and watching my loved ones be that sick and knowing that there was nothing I could do to help them made me realize how important they are to me.  They would be the first people I would thank if I won any kind of award.
These days when my husband and I want to do something nice for each other we get something nice to drink and some really good chocolate.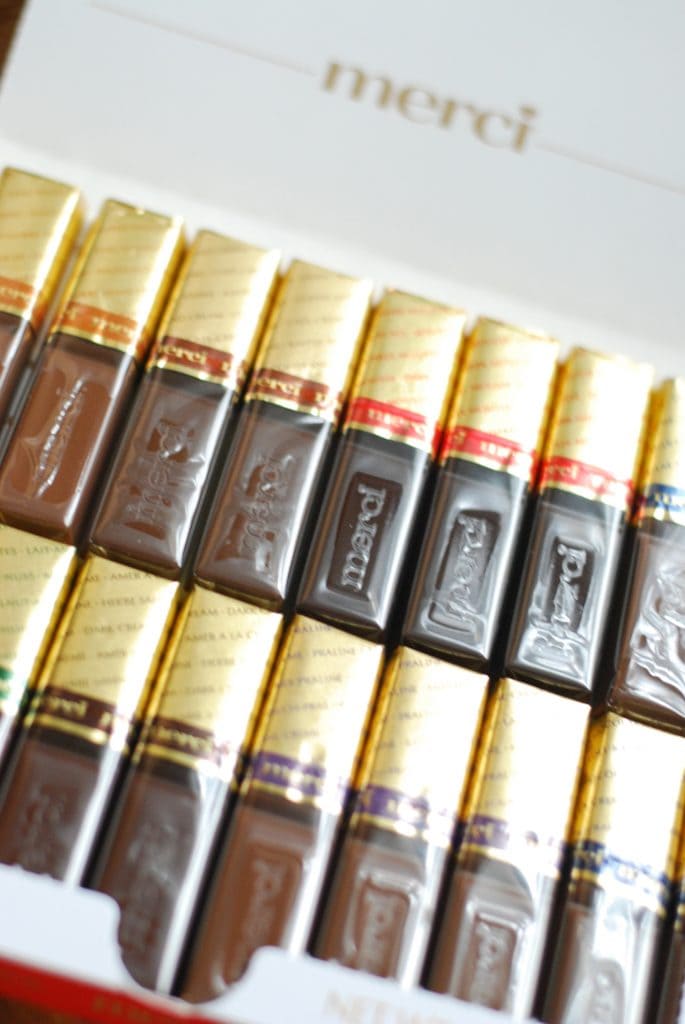 Recently we were sent a box of Merci chocolates to try out.  There are some amazing flavors in  the assorted Merci box like Cream Truffle, Hazelnut-Almond, Praline-Creme, and Dark Cream.  My favorite was the Hazelnut-Almond!  It was so silky smooth it just melted in my mouth.  My husband loves the Dark Creme.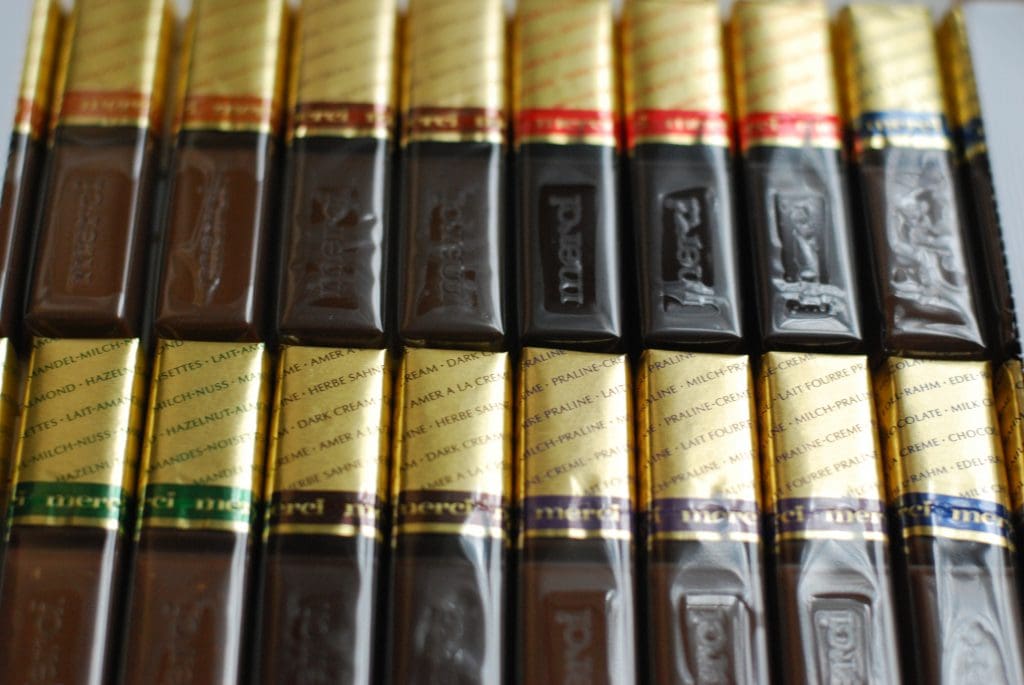 You can purchase these locally at places like CVS and Walgreens.  I just looked and there are 3 stores within 5 miles of my house that carries Merci chocolates.  Saying thank you has never been easier.
Merci wants you to enjoy an evening at home, be it watching an awards show, or just taking time out to say "Thank You!"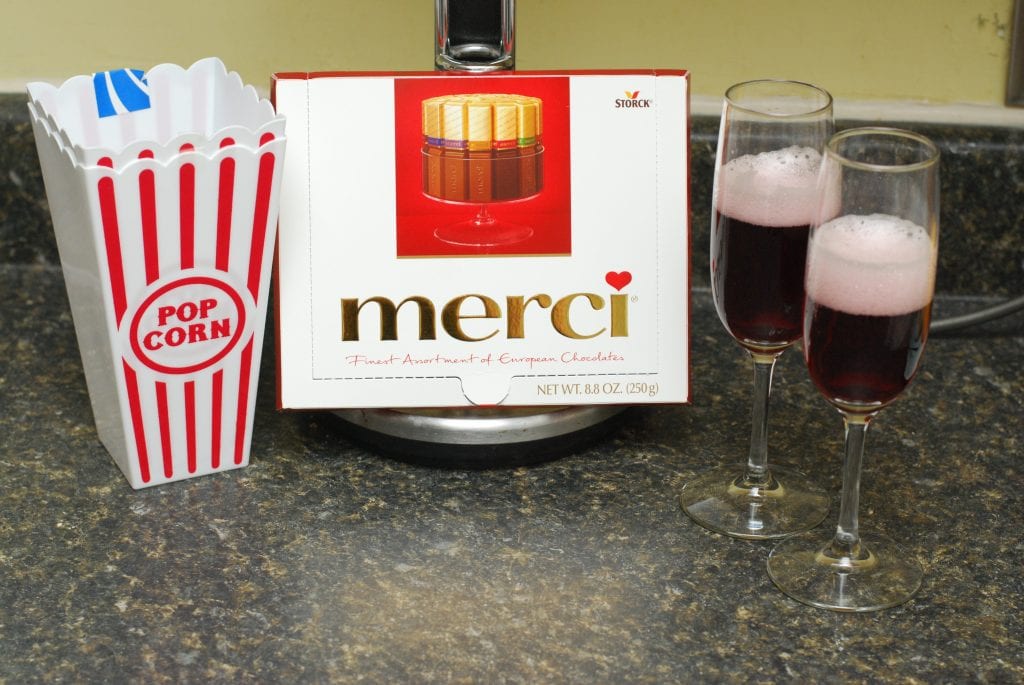 Win It
One (1) lucky reader will win a Merci chocolate prize package that includes:
A box of Merci chocolates to share
Four elegant champagne flutes
 A festive popcorn container
 A list of tips to help you share meaningful thank yous and toasts
 A huge thank you to Merci  who has provided me with the featured product for this review, I didn't receive any compensation for writing this article.  All opinions are 100% mine!