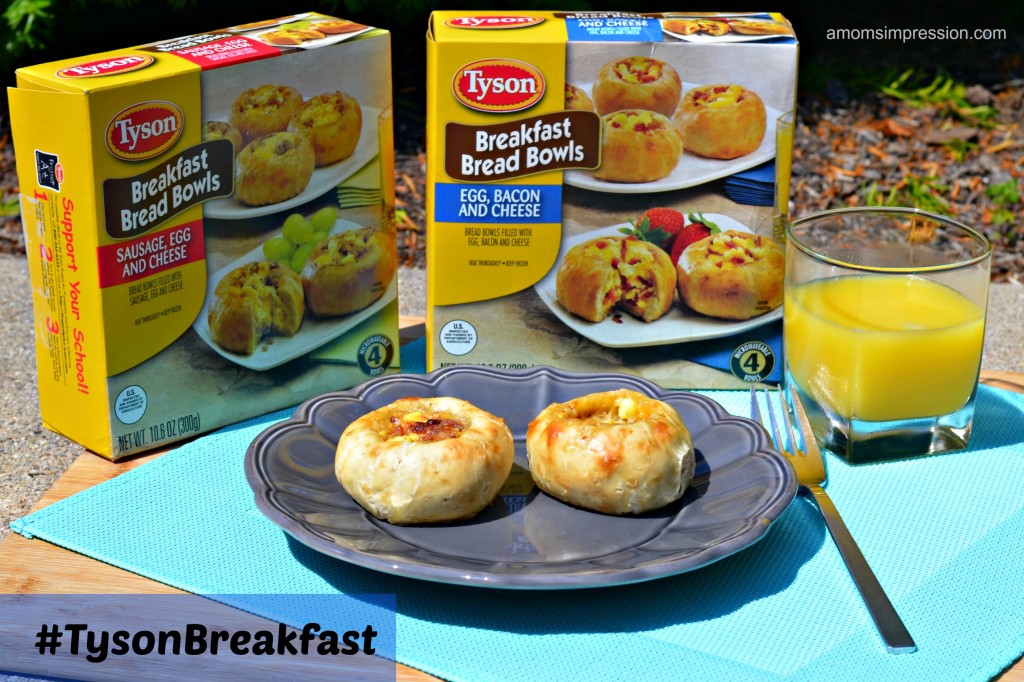 Now that summer is here, I need to get more creative with my breakfast routine.  During school, my son and I would grab a granola bar and eat in the car.  We would then eat a full breakfast at school.  Now that school is out, I am trying to add different, quick and easy meals to our breakfast lineup.  Finding something that my kids will eat and that I enjoy as well has been difficult.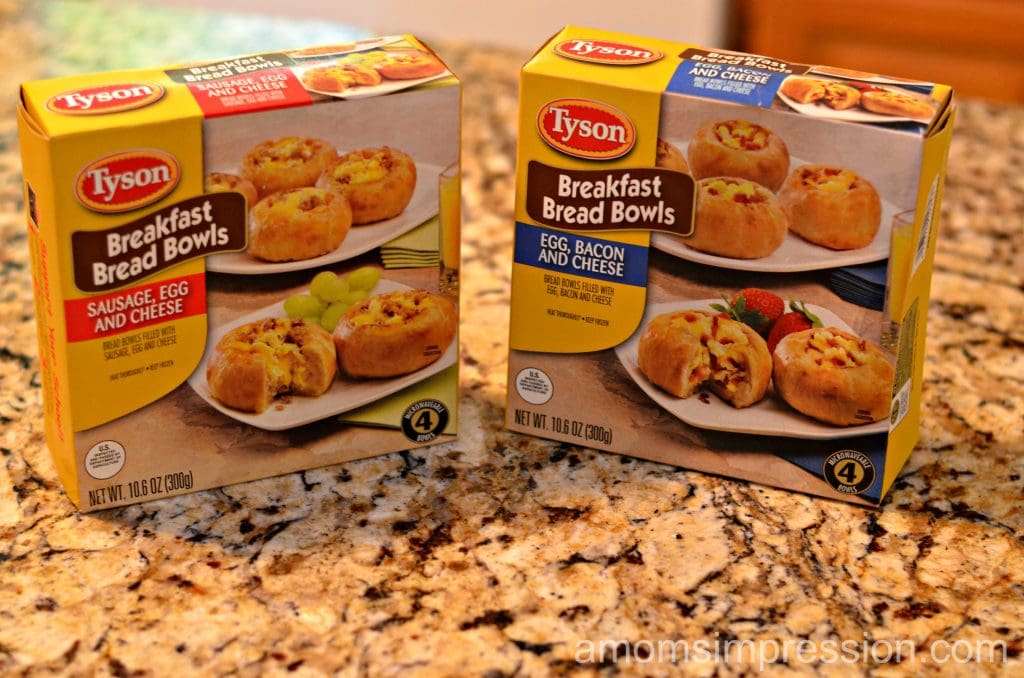 My kids and I have been doing a lot of grocery shopping together these past few weeks .  Seeing as how we moved a few weeks ago, we are getting used to new grocery stores.  We took one entire day and went shopping just for breakfast ideas.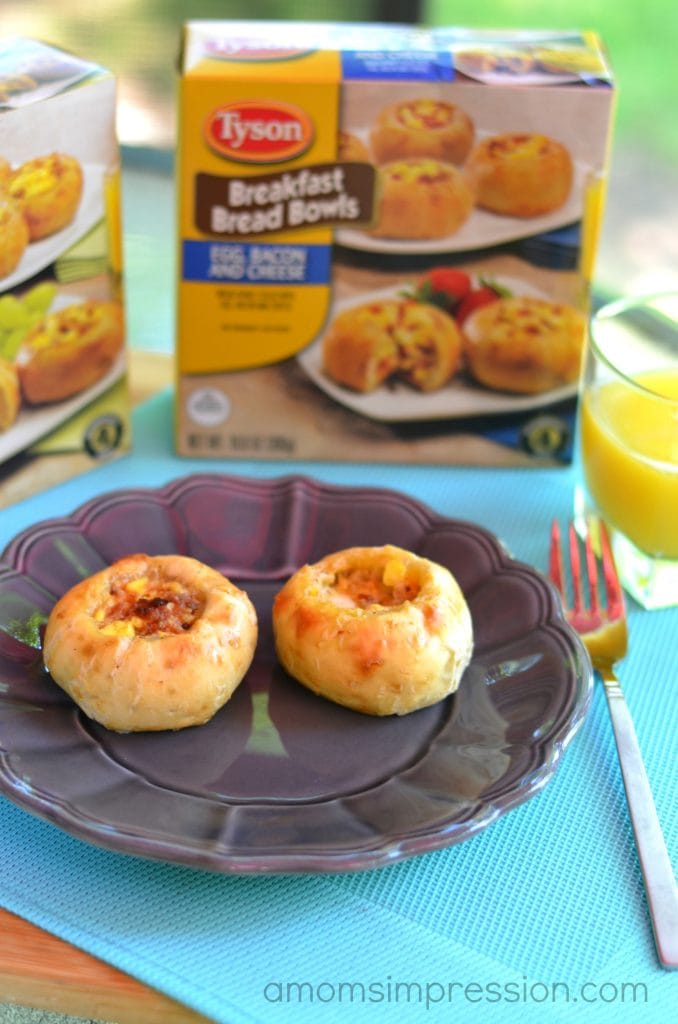 Having a focused shopping trip proved to be invaluable for my son who is struggling with trying new foods.  I told him that we were specifically looking for things to eat for breakfast.  We bought some bacon, oatmeal, eggs, and a different kind of cereal than we are used to. While we were there we decided to try out the new Tyson Breakfast Bread Bowls.  I am struggling getting my son to eat any type of protein. I love that each individual Tyson Breakfast Bread Bowl has between 9g and 11g of protein. Add a glass of OJ to the meal and we have a complete breakfast option for my little guy to try.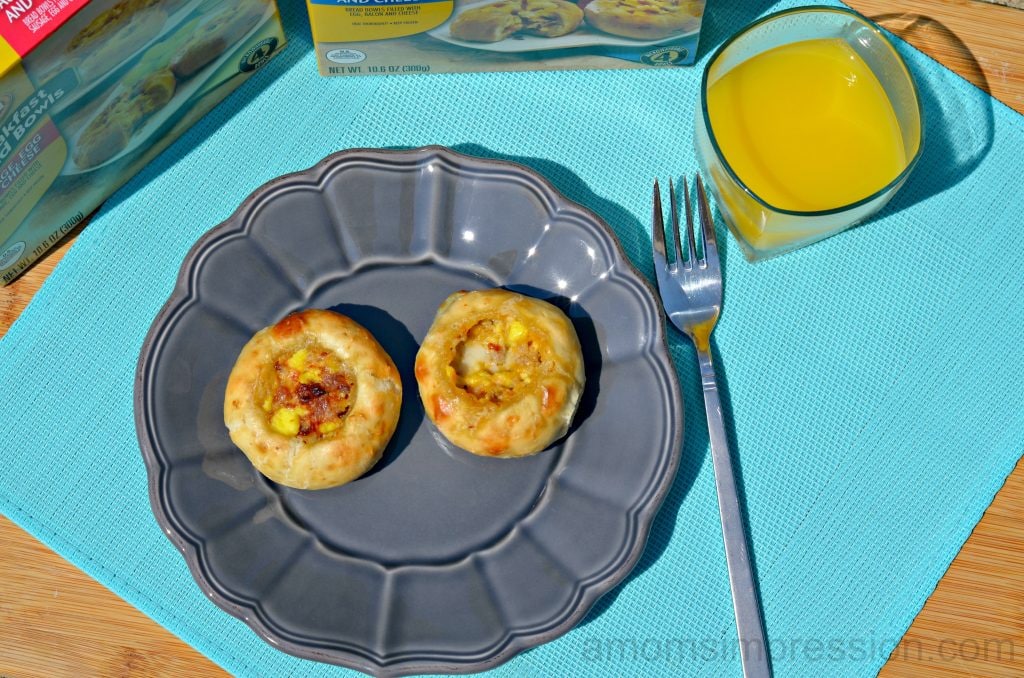 The ultimate test was to see if he would eat it.  Much to my surprise, he actually asked to try them and this happened: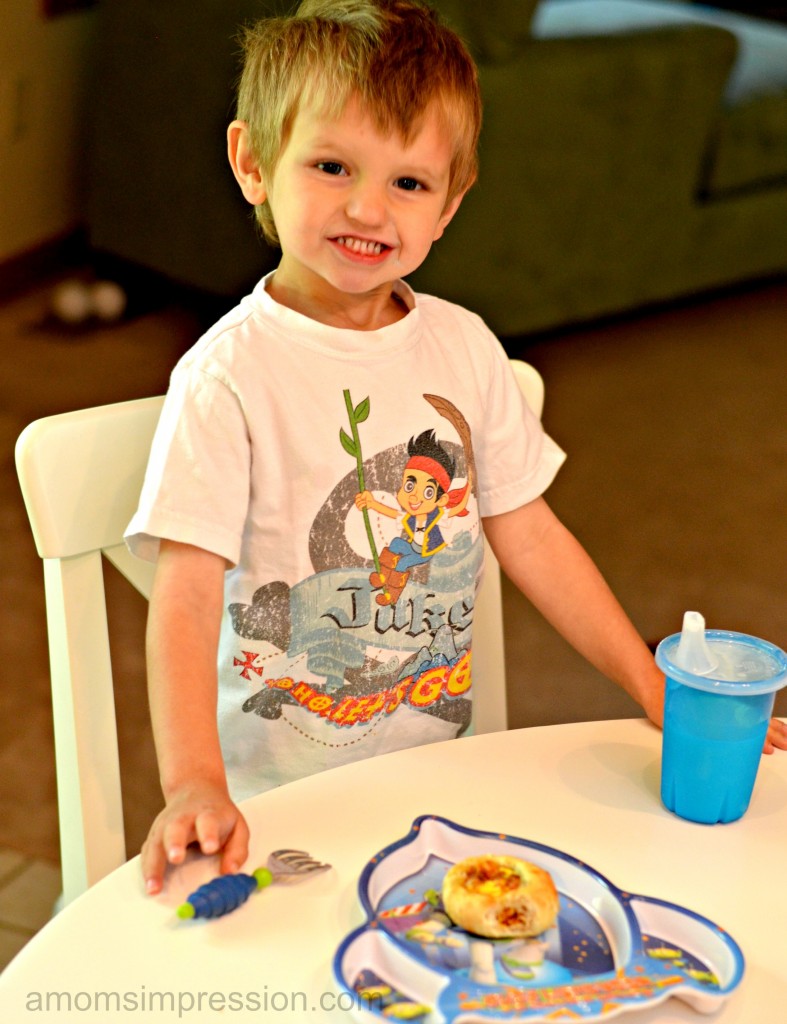 Yes my friends, that is a Jonah smile after his first bite of his Tyson Breakfast Bread Bowl.  He ate a half of one and if you know my son, I was ecstatic about it!  I love that he is a little more willing to try new things.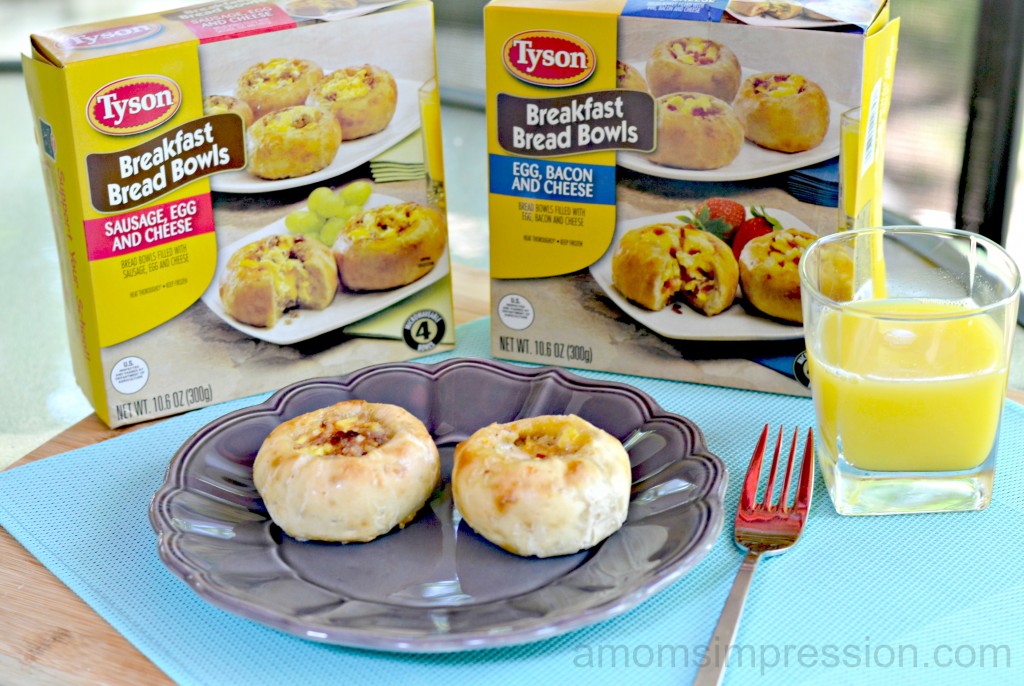 To learn more about Tyson Breakfast Bread Bowls visit Tyson on Twitter or on Facebook.
Do you have certain meals that you eat for breakfast?  What are some of your favorite meals?