I'm a sponsored brand ambassador for The Elf on the Shelf®,  all opinions are 100% mine. Please see below for additional disclosure.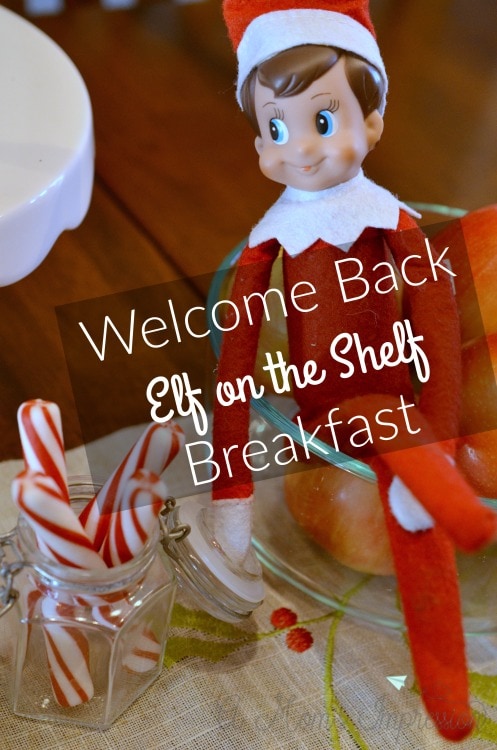 The holidays bring many traditions to our home that I look forward to every year.  We always bake a ton of different cookies and snacks to give to neighbors and friends.  We drink hot chocolate as we decorate the tree and the house with our Christmas decorations.  We gift each other one ornament and put a date on the bottom so we can keep track.  All of these traditions are very special, but the tradition that I look forward to the most is the Return of our Elf on the Shelf Scout Elf.
This week is Scout Elf Return Week!  My kids have been anxiously awaiting the arrival of our Elf on a Shelf named Ryker.  Last week they started getting excited when they remembered that he would be showing up at any time.
This year when Ryker arrived at our house he brought a huge surprise with him, a delicious breakfast and a new friend.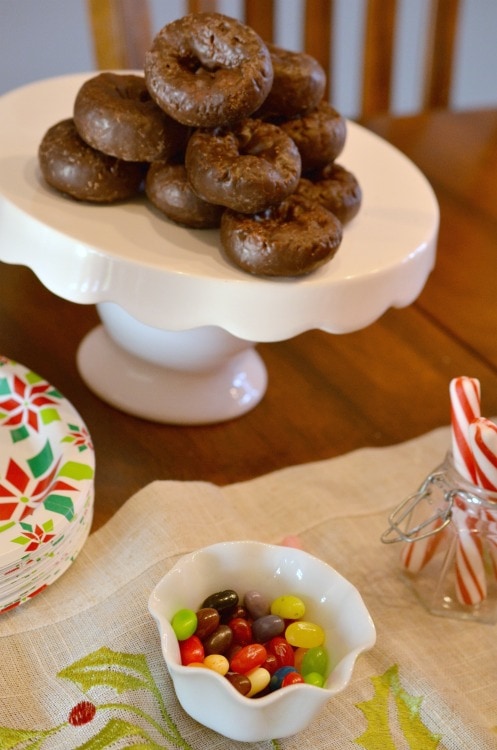 A few weeks ago I spoke with Chanda Bell and she told me that Scout Elves have a huge sweet tooth and love to eat anything with maple syrup and sugar!  Well, she wasn't kidding!  Ryker showed up with sweets galore and somehow knew that our kids love donuts and that mom has a thing for jelly beans.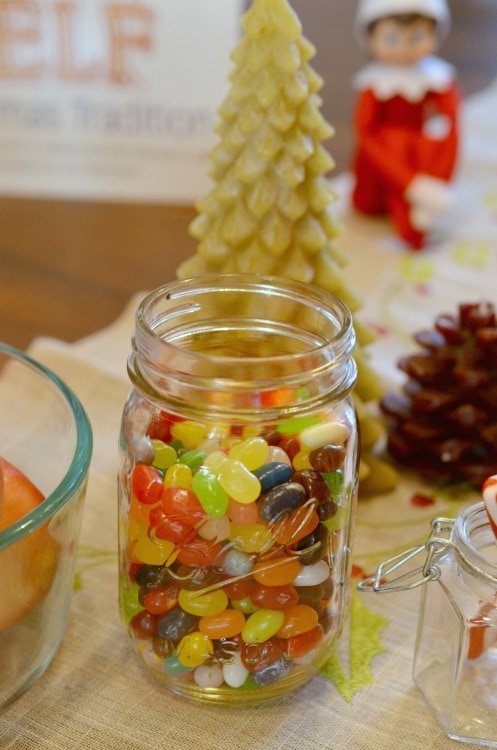 Of course one can not survive on sugary sweets alone so he also brought some fresh fruit!  I am very grateful that the fruit arrived just in time for my husband's and I's diet!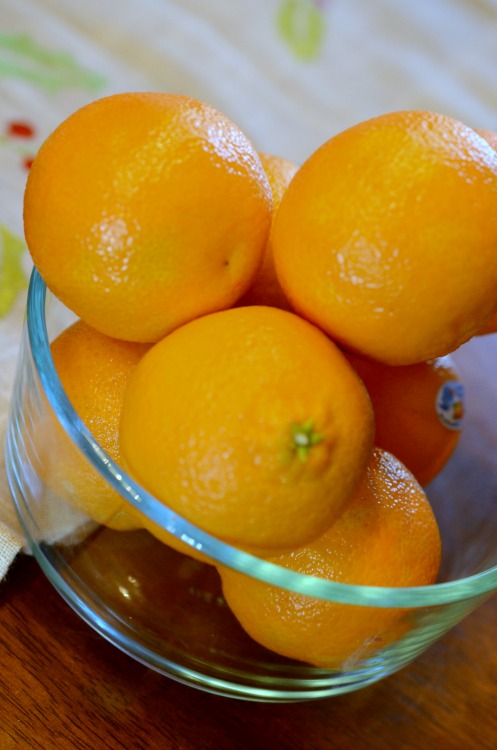 The kids and I are very fond of our scout elf.  He has been with us for 5 Christmas seasons and is a very important tradition in our home. I love how eager the kids are to wake up every morning, race downstairs and try to be the first one to find his hiding spot. My husband and I giggle and smile right along with them, their excitement is contagious.
Ryker seems to be just as fond of us.  This year he wrote the kids a letter letting them know that he had been watching them over the past year.  He was proud of Jonah when he bravely started a new school.  He also loves seeing Caroline play with a new friend!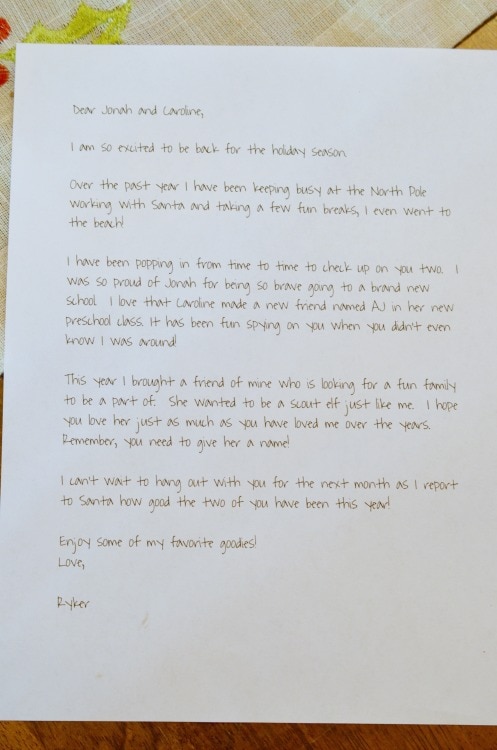 In his letter Ryker introduced us to a new friend, a girl scout elf that Caroline named Snowball.  She is an elf in training!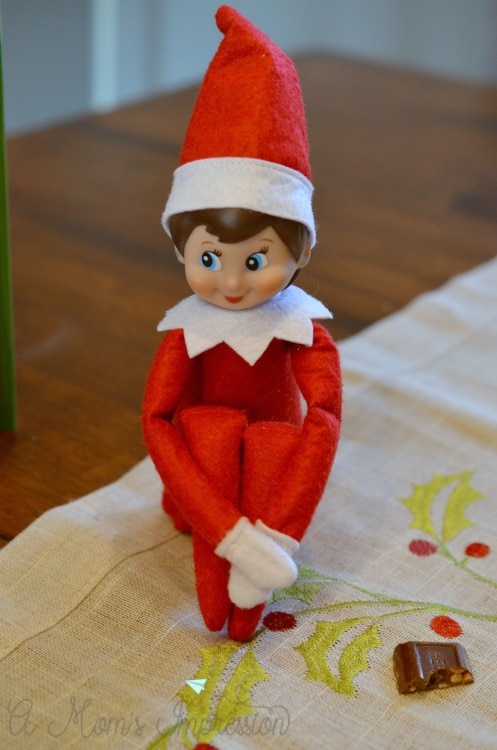 The kids think that Ryker is training her to be a good scout elf.  They hope she stays with us forever and I think that she will.  So far she has fit right into the family.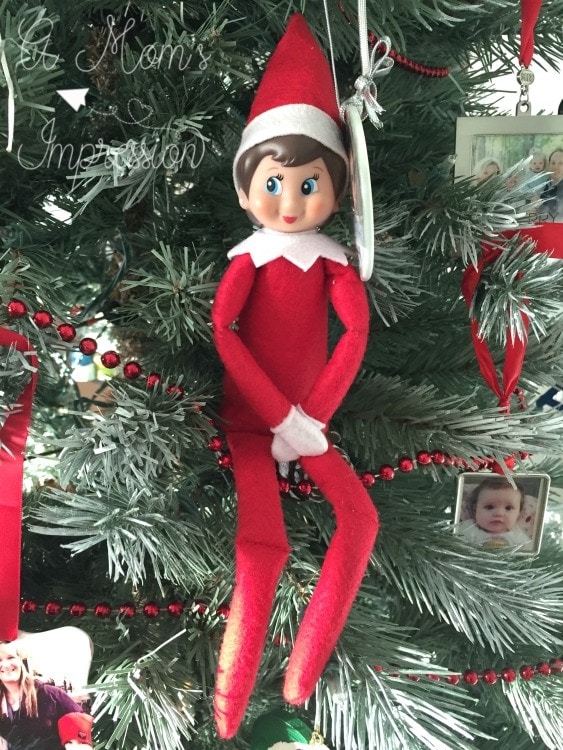 What they don't know is that Ryker and Snowball have some fun surprises in store for them over the next few weeks.  Rumor has it that Santa is sending my kiddos some Elf Pets that they can snuggle up with at night!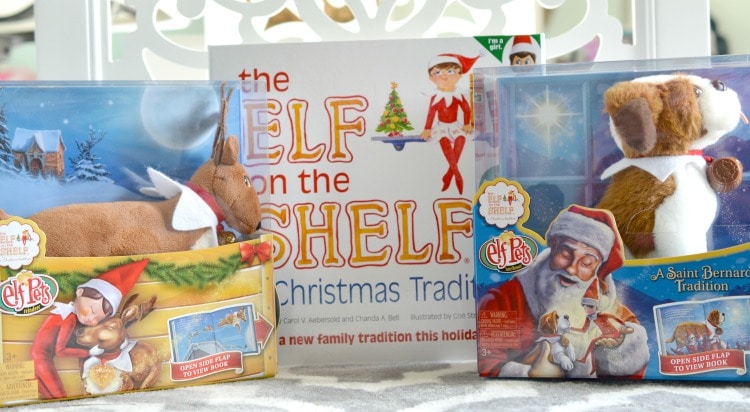 Snowball and Ryker also have some new Claus Couture outfits they are excited to show off.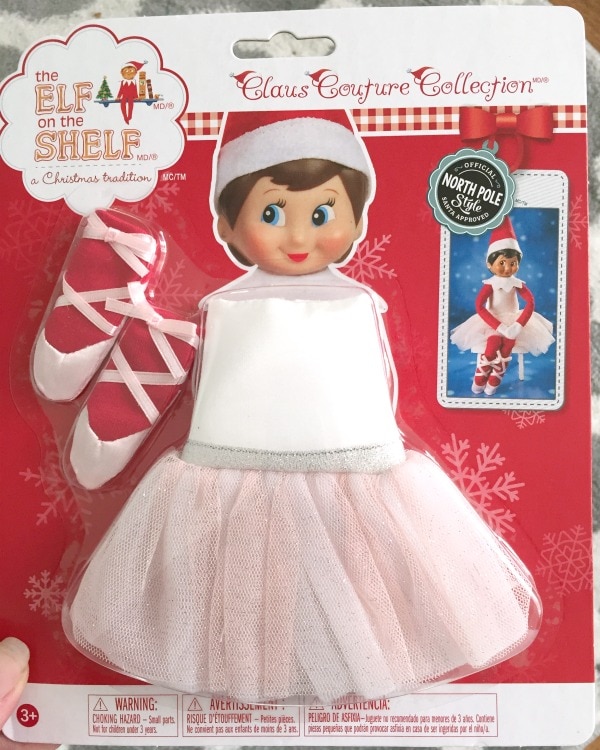 Be sure to follow me on Instagram to see all the fun places and ways that we find our two Scout Elves every morning! This week we will be using the hashtag #ScoutElfReturnWeek.  While you are on Instagram be sure to follow Elf on the Shelf and see what all the scout elves are up to!
To learn more about the tradition of Elf on the Shelf tradition, be sure to visit the Elf on the Shelf website!
CCA and B partnered with bloggers such as me for The Elf on the Shelf® brand ambassador program. As part of this program, I received compensation for my time. CCA and B believes that consumers and bloggers are free to form their own opinions and share them in their own words. CCA and B's policies align with WOMMA Ethics Code, Federal Trade Commission (FTC) guidelines and social media engagement recommendations.