It is spring break this week and what have I been doing, spring cleaning and painting.  I know it isn't glamorous or exciting, and maybe I would rather have been on a secluded beach somewhere.  However, after a fresh coat of paint my house is starting to look a lot nicer. The spring cleaning is paying off and a lot of the credit is due to my new Electrolux Nimble vacuum cleaner.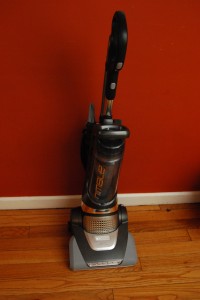 Electrolux is an innovative company creating ingenious appliances and vacuums.  The newest member to the Electrolux family is no exception.  The Nimble is exactly what it claims to be, maneuverable! We were able to steer around our furniture with little effort, and getting underneath our kitchen table was a breeze.  The swivel action on the vacuum makes cleaning small spaces a much easier task. It is also lightweight weighing in at 18 pounds allowing me to move it around the house with ease.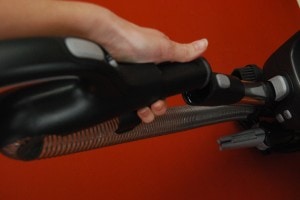 If your house is a little dark (like mine) you will love the LED headlight really helps light up the path in front of you so that you are sure not miss all the dog hair!  Another of my favorite features of the Nimble is the Quick-Release telescopic wand. Having this tool available quickly has made the tedious job of cleaning the baseboards and couch a lot easier.  With a click of a button it comes out and is ready for use (my husband got a kick out of this). My old vacuum had a separate unit for off the floor cleaning, and sometimes I would just skip it!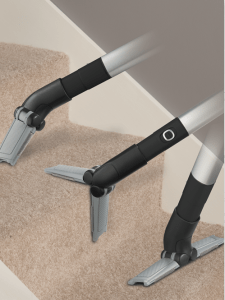 If you have stairs, you will love the 3-in-1 tool.  This innovative tool can clean crevices, stairs, and corner spots with ease.  I haven't seen anything like it on any other vacuum that I have read about.  I love it for my baseboards and cleaning out the crevices of my couch!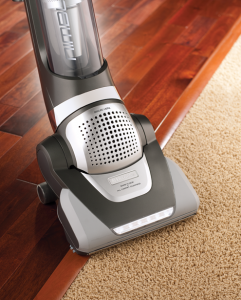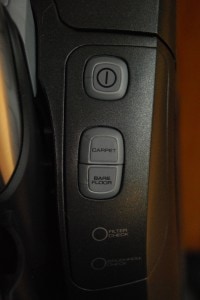 If you have noticed, we don't have a lot of carpet in our house.  My husband suffers from allergies and so we love our hardwood.  Electrolux created a button just for us!  Well, not really, but it works great for those of us with hardwood floors.  With a simple push of a button our Nimble goes from carpet mode to bare-floors mode. We also love the bagless container that is so simple to empty that we have wondered why we have never had one before. WARNING:  It really shocked me to see how much junk we are vacuuming up.  With a bag you don't get to see it, and it was amazing (and a little embarrassing) to see how much dirt we had on our floor.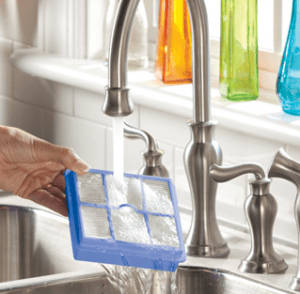 Speaking of allergies, we love the Nimble's Hepa Filtration with its washable filtres.  This is a nessecity for my husband, and having the fitres so easy to clean and replace is a wonderful addition to the vacuum.

With all these features Electrolux hasn't forgotten that a vacuum needs to suck, and suck hard!  The Nimble has 12 amps of cyclonic power that doesn't lose suction.  We found it to be very powerful and we easily cleaned the floor with one pass of the Nimble.
The Electrolux Nimble comes in two different styles, the silver grey model that we reviewed and also a green/grey model that comes with an additional tool the Turbo Nozzle for upholstery that I wish we got with this one.  It is perfect for dogs, and we have a big one.
Buy It:
The green Nimble is currently only available at Lowes.  The silver/gray model we reviewed is available at: Best Buy, Meijer, Sears & Target.  You can purchase the Electrolux Nimble for $299.

This product review was made possible by Electrolux.  I was not compensated for this giveaway other than a product sample. All opinions are 100% mine.