Loaded with kid friendly features and parental controls, pump up the Holiday vibes in your home with the Echo Dot Kids Edition from Amazon.
This post was sponsored by Amazon as part of an Ambassador Activation for Influence Central and all opinions expressed in my post are my own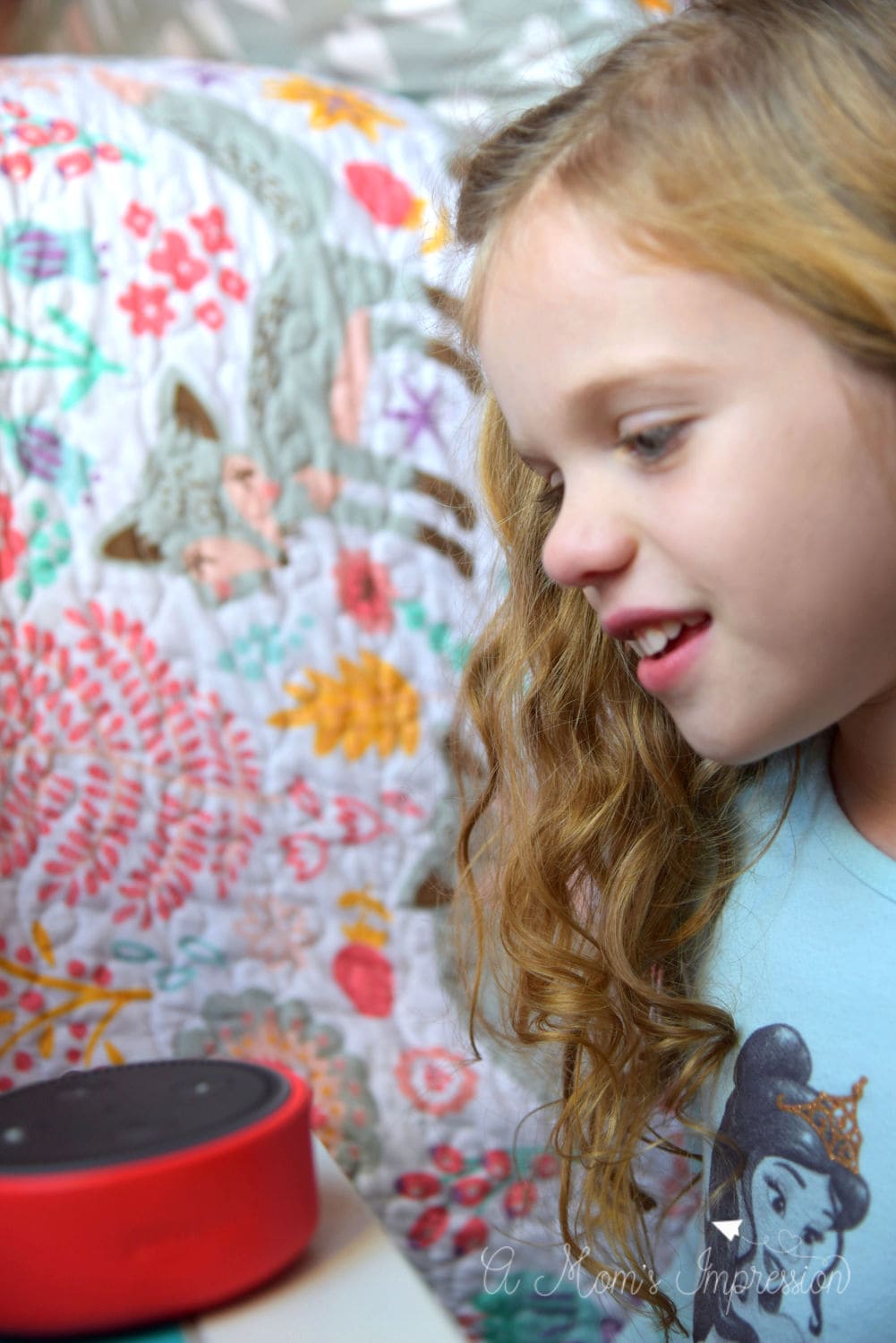 What I love most about the Holidays is the time spent with family.  The true importance of Christmas, for us, is about cherishing our loved ones both near and far.  While I live close to my husband's family, my own family is clear across the country. I always look forward to the holidays, when I can spend some quality time with them.
Now that we are less than two weeks away from the big day, our whole house is in full gear with Christmas cheer.  While this is certainly the most fun time of the year, it is also the most busy.  Sure, we have all of the regular things going on like gymnastics, dance, basketball and chess club, but now we have lots of extra stuff too.  There are things like shopping, holiday parties, cookie exchanges, shopping, mailing gifts, decorating the house, more shopping and then a little extra shopping.  It can get overwhelming.
Amazon Alexa To The Rescue
We have had Alexa in our house for several years now and we do find her pretty helpful.  But, honestly, I don't feel like we have used this technology to it's full capacity.  But now that I am getting overwhelmed with all of the Christmas chores to accomplish, I need all of the help that I can get.  So, I've decided to really dive into Amazon's Alexa and see how much it can help out our family during the Holiday season and throughout the year.
One of my favorite days of the year is the Saturday after Thanksgiving.  This is when we turn our house into a winter wonderland with all of our Christmas decorations.  It is also the day that we put up our tree.  We make some hot cocoa, put on our pajamas and, yep, turn on Christmas music for the first time.  As a member of Amazon Prime Music, we love that we can ask Alexa to play just about any song.  My husband is a huge music fan and he uses this all of the time.  It was so great to just ask Alexa to play Christmas music.  We were able to easily turn on some holiday favorites and were off to start decorating with all of our Christmas cheer turned up to 10!
How Alexa Can Help During The Holidays
Alexa has also really helped out with Christmas shopping. You can literally just ask her to order any Prime eligible item and it will be shipped to your door!  How easy is that?  Not only that, but we have started to use Alexa to help plan our busy December.  Just say, "Alexa, add a Cookie Exchange to my calendar on December 21st at 7pm."  I can also add items to a shopping list, a to-do list or set alarms.  My December is now going to be a lot easier!
So, needless to say, inviting Alexa into our homes has really made a difference.  I'm also super pumped because we have gotten the opportunity to try out the new Echo Dot Kid's Edition.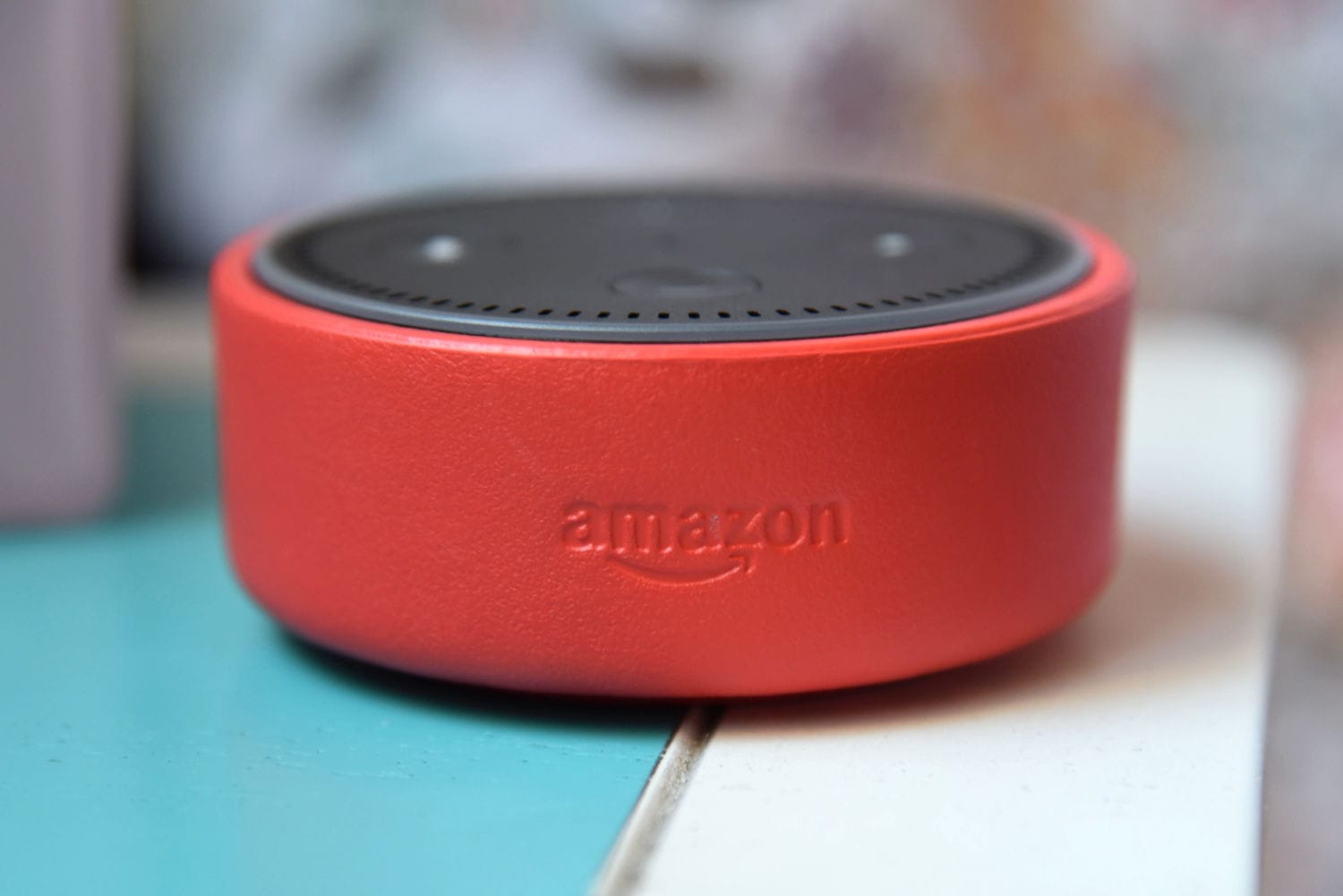 Amazon Echo Dot Kids Edition
The new Echo Dot Kids Edition will not only make life easier for you and your family, it will provide your children with tons of fun, entertainment and learning opportunities.  How is the Kids Edition different than the other Amazon smart devices?  It is, simply put, built from the ground up with kids in mind. To begin with, it has a durable, colorful case around it that looks like it could survive a off of a table or a spillage of milk.  But, just in case some tragedy does befall your Echo Dot, every Kids Edition comes with a worry free 2 year warranty.
You will also receive a free, one year subscription to FreeTime Unlimited.  FreeTime Unlimited is a service that provides hundreds of hours of entertainment and education for your child.  From ad-free age appropriate radio, audio books, kid's edition Q&A and tons of fun games to play, there is something for every child from the ages of 3+.  All of this comes with handy parental controls that lets you set time limits, review activity and manage settings.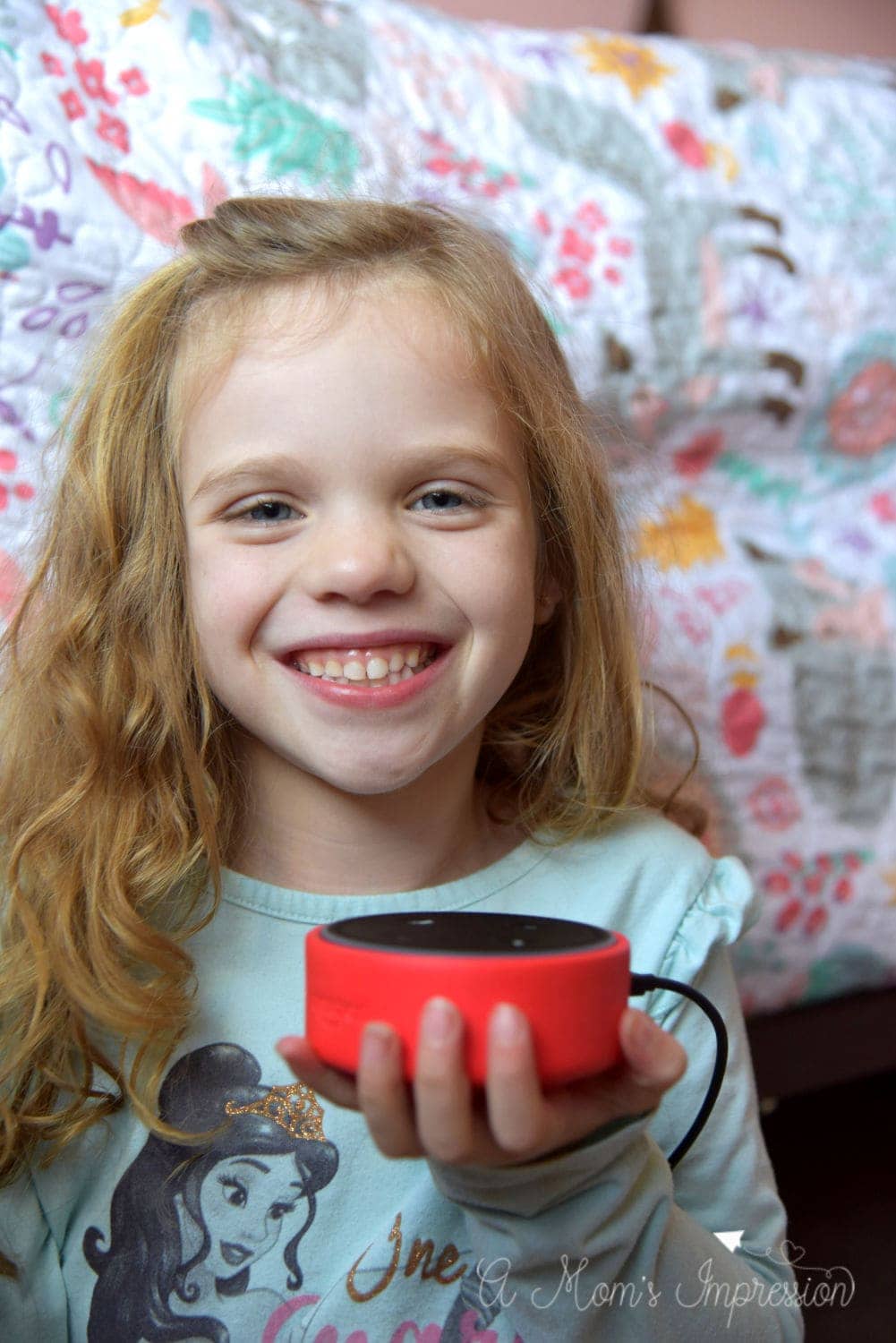 Just have your child say, "Alexa, read me a Christmas story".  If there is a particular story or song they want to hear, all they need to do is ask for that particular title.
Communicate A Lot Easier With The Echo Dot Kids Edition
We also love the ease with which the Echo Dot Kids Edition lets us communicate.  There are now several Amazon devices in our house, one in each child's room and a two downstairs.  So, my husband or I can be downstairs and can make announcements over all of the devices.  We can tell our kids it is time for dinner, time to go to bed or time to decorate the cookies!
But the real value is that they can communicate with us.  My six-year-old daughter still gets a little scared sometimes at night.  Now, she knows that she can easily talk to us even if we are downstairs.   We can also set up specific contacts that allow our children to call people outside of the home.  So, my kids can call grandma or Aunt Emily if they would like to.  Just say, "Alexa, call Grandma".  This feature means a lot to me with my family so far away.
Alexa Skill Blueprints
The Echo Dot Kids Edition also features Alexa Skill Blueprints.  This lets your family spread even more holiday cheer.  Just to to blueprints.amazon.com to get started and you can do all sorts of fun Christmas things.  You can create a custom Christmas story featuring your kids, write and track a letter to Santa, play games, listen to family-friendly jokes and tons more!

How Amazon Alexa Has Helped My Family
Now that I have finally immersed myself into Alexa, I can see all of the benefits that it can give us.  One thing that I haven't really tried is to set it up to smart appliances and lighting.  But, that is probably the next step.  I'd love to set Alexa up to turn off our Christmas lights outside or our Christmas tree lights inside.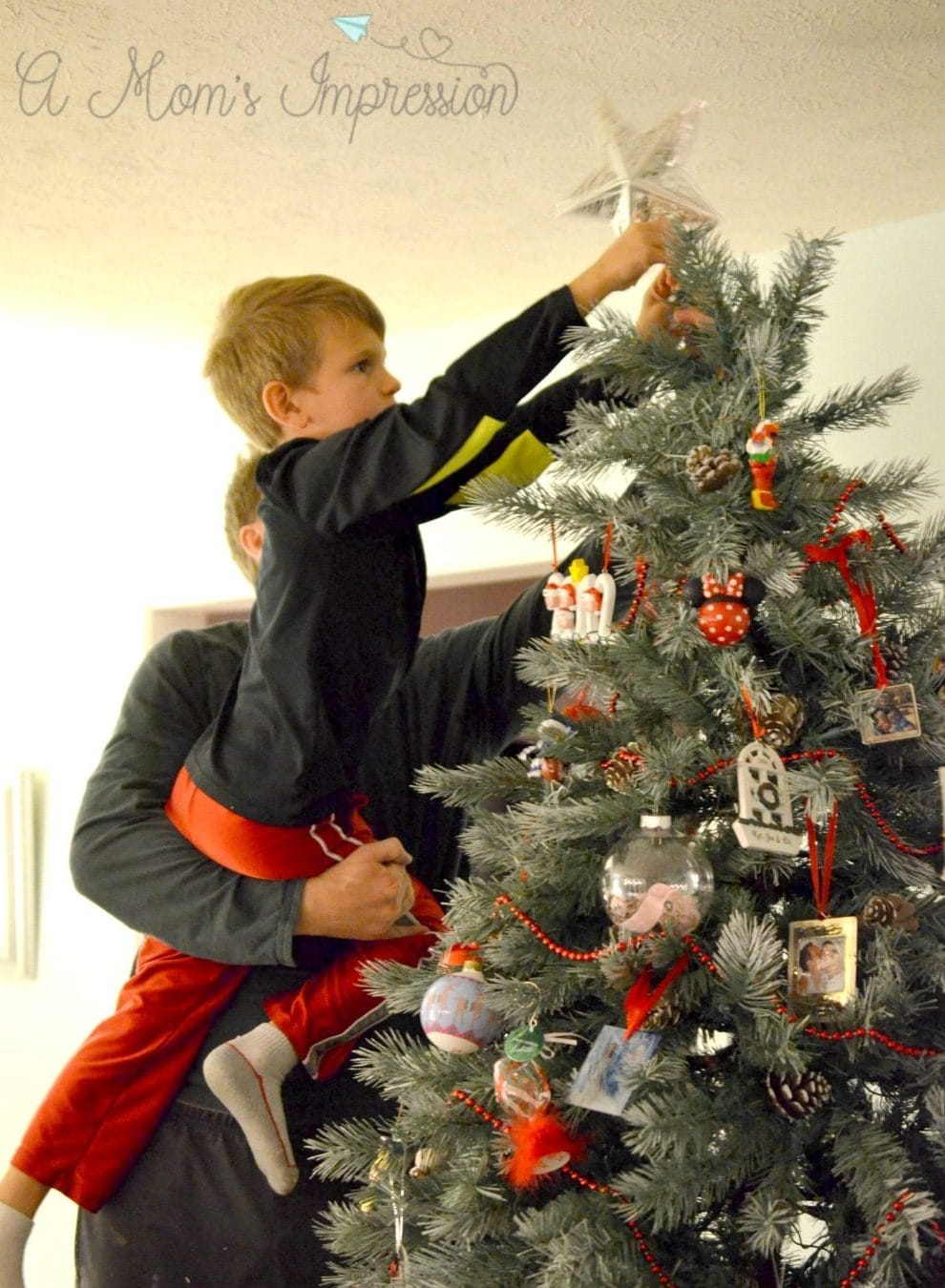 I feel like I've just touched the tip of the iceberg with all of the things that Alexa can do to make our Holiday season more fun, enjoyable and stress-free this year.  And now, my kids can be part of the action with the new Amazon Echo Dot Kids Edition.