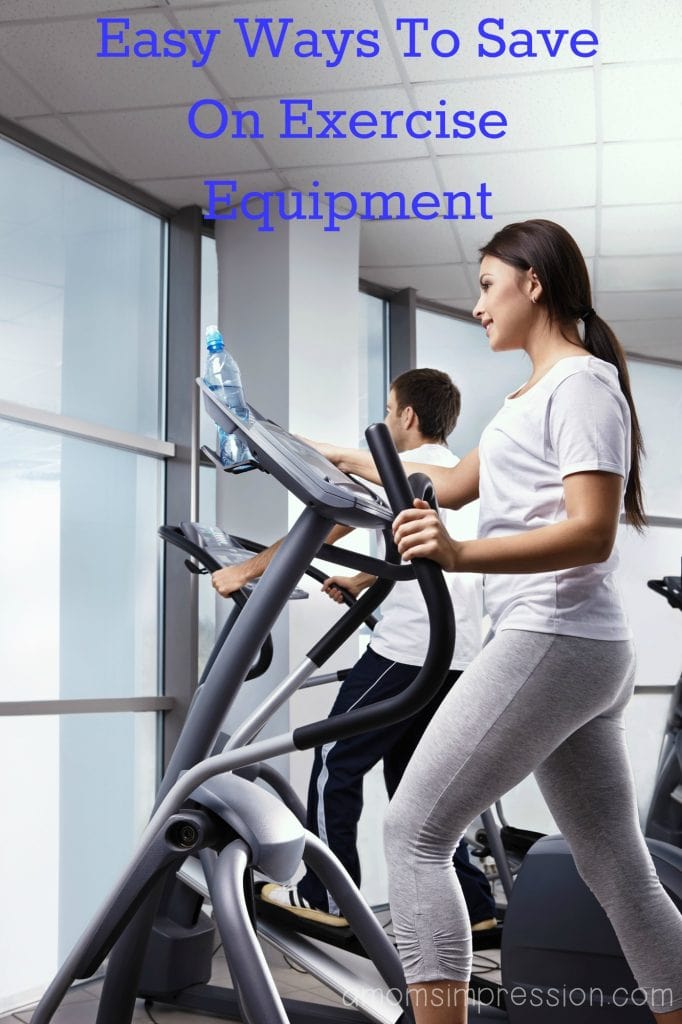 It's time to get in shape and these easy ways to save on exercise equipment are a great way to make that happen. When you think outside the box you don't have to worry about tons of added expenses. You simply have to worry about what is the best option for you and your fitness needs. These simple solutions will provide you with great options that also save tons of money while helping you improve your health.
Easy Ways To Save On Exercise Equipment
Ask your local gym about sales of older equipment. Have you ever considered that your local gym might be upgrading but have quality equipment left? It never hurts to stop by around the end of the year or first of the year when most do their updates and ask. Many gyms will be glad to sell you an older piece of equipment that is in good shape at a great discount price.
Check local yard sales. While you want to check all mechanics of the exercise equipment before you make a purchase, a local yard sale is an excellent place to find things like hand weights, dumbbells, weight benches, elliptical machines and treadmills for low prices. Most people just want these items out of their way and will make a bargain with you to get them sold.
Watch online classified sites. Places like Craigslist or a local Facebook Swap Shop or Classified group are excellent ways to save on exercise equipment. They are the virtual yard sale or modern day yard sale option that makes it easy to shop for discounted items from the comfort of your home. These item usually sell fast, so be in good communication with the seller and follow through on meetings so you don't lose out on the great deal.
Invest in an all in one gym. This is one of the best options since it includes so many pieces for one single price. You can use the other options above to save money, but still get a piece of exercise equipment that has multiple uses. Machines that include a bench with weight options are ideal for all of your strength training needs.
Shop seasonal sales. Around the first of the year, as well as late Spring and early Summer you will find the best sales happening on exercise equipment. These sales happen for resolutions and the summer beach body healthy changes many people make.
Check discount stores. Exercise equipment isn't just found at your appliance or sporting good store anymore. Large discount chain stores like Walmart, Target, Sears and Kmart have all begun to sell a variety of exercise equipment at lower than average prices. They also have great rewards programs and sales in some instances that make it even better.
Go into it with a close friend or neighbor. Instead of making the full purchase yourself, split the costs with a friend or neighbor that you know and trust. This works best when you live close to each other and have a common area you can share easily. Neighbors are ideal, but some close friends might not mind making a short drive if the investment is less expensive than a monthly gym membership.
These tips for ways to save on exercise equipment can help you to find the best deal on everything you need to get fit this year.