When I was in my fourth year teaching kindergarten, something happened that changed my outlook on life.  One of my precious kindergarten students was diagnosed with cancer.  When she left my classroom before Christmas break she seemed happy and healthy.  When she came back in January something was a little off and the next thing we knew she was diagnosed with an inoperable brain tumor.  She was 5 years old. The same age as my daughter now.
5 years old… I can't imagine what it was like for her and her family.
I learned a lot watching my student go through treatment. She continually amazed me with her determination to fight her cancer. She was stronger than I think I could have been. She fought for over a year until her life was tragically cut short by cancer. She deserved better.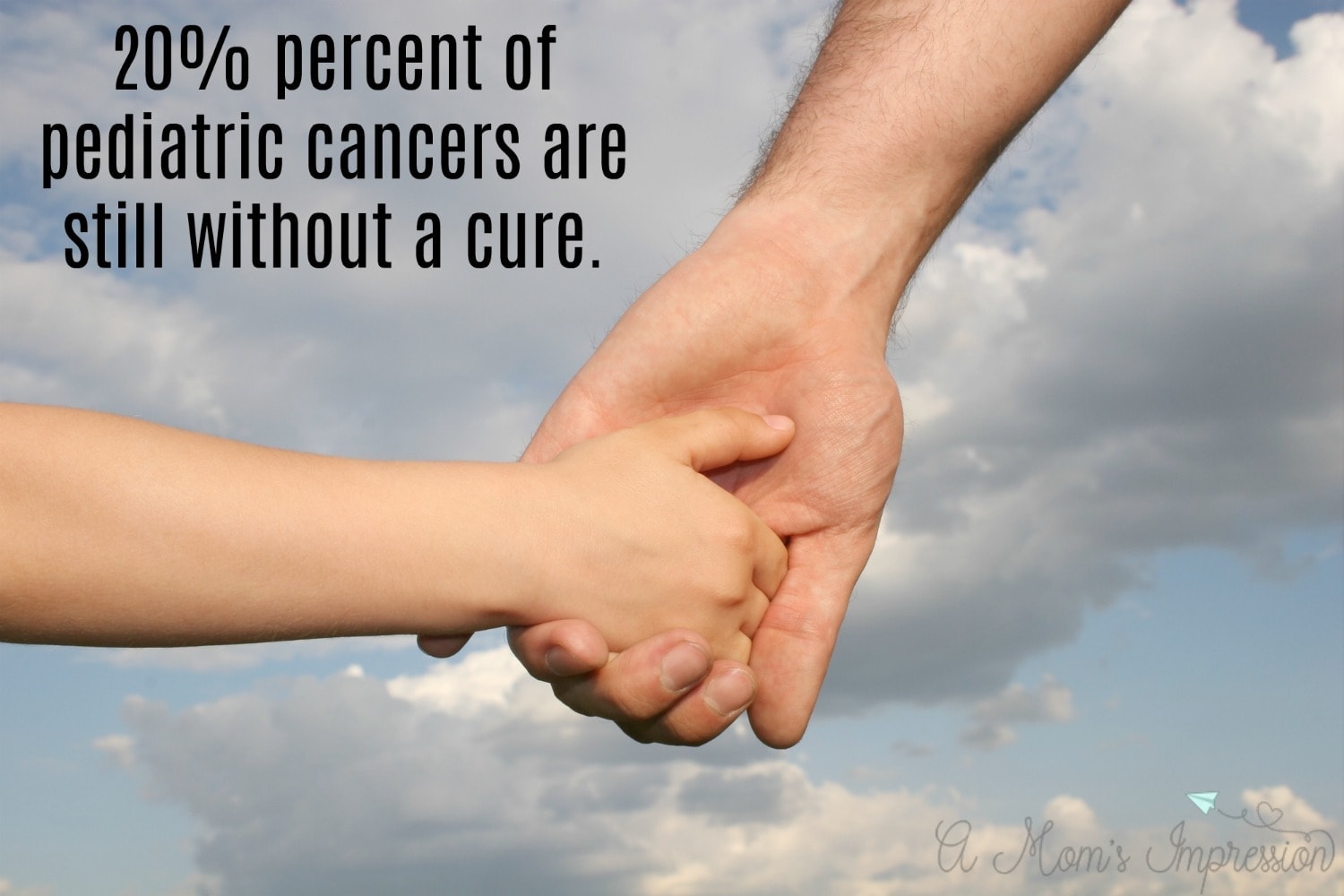 Did you know that 20% percent of pediatric cancers are still without a cure?  During the last 20 years, there have been only three cancer medications specifically developed for children.  I find these facts unacceptable. These are children, many of whom just started school, like Gabriella.
Gabriella was also in kindergarten when she was diagnosed with cancer.  Here is Gabriella's Story:
We all need to fight back. The Children's Cancer Institute at Hackensack University Medical Center started an initiative to raise funds and awareness for pediatric cancer patients called Tackle Kids Cancer. They are helping patients including Gabriella to fight their cancer. Dedicated clinicians and researchers are making strides by advancing research and providing children access to the highest level of care. These are my heroes, the ones giving families hope.
I think of my former student almost every single day.  Her life touched me, and I feel like I owe it to her to keep fighting for a cure.  That is why I ask my family and friends to donate to kids cancer research in lieu of gifts for my birthday.  This year we raised over $250, but I am not done yet.  This holiday season please consider giving back by making a donation to Tackle Kids Cancer.  One hundred percent of all donations made to Tackle Kids Cancer benefit the essential clinical care, unique support services and groundbreaking cancer research needed to find a cure. Because the pediatric cancer community is small, discoveries made by researchers with Tackle Kids Cancer dollars help children throughout the world.
I hope you consider giving back this holiday season.
Visit www.tacklekidscancer.org to learn more and to make a lifesaving donation!