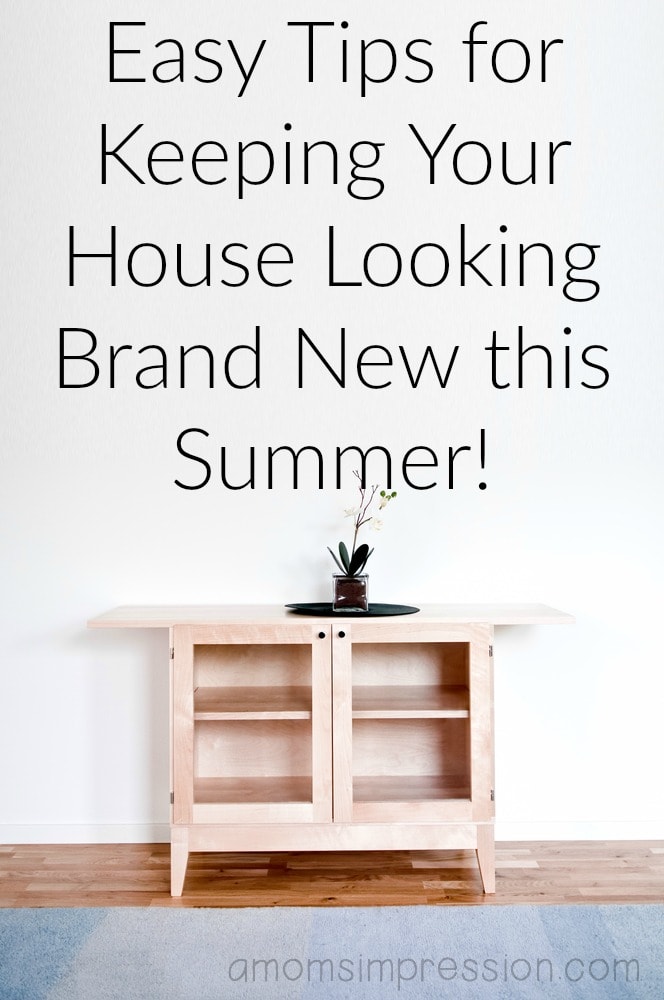 We have lived in our home for just over three years now.  I look back on the process of moving and it is one of those things that I can't believe we got through in one piece.  I don't know if I could ever go through all of that stress and hard work again!  Our home did sell rather quickly, that wasn't the hard part.  The hard part was getting it READY to sell, making a home that had 2 adults, 2 small children and one large dog living in look like it was brand new.  One thing that really helped us was getting some storage space to de-clutter our house.  We repainted a few things and repaired a few things.  But, at the end of the day, to get the home ready to show to prospective buyers, we just needed to clean.  We needed to clean often and a lot.
I used to not think too much about the cleaning products that I use.  I figured they were all the same thing in different packaging.  So I'd just buy what was on sale.  It wasn't until I had to keep the home we were selling consistently spic and span on a daily basis that I realized there are some products out there that just plain make it easier to get the job done.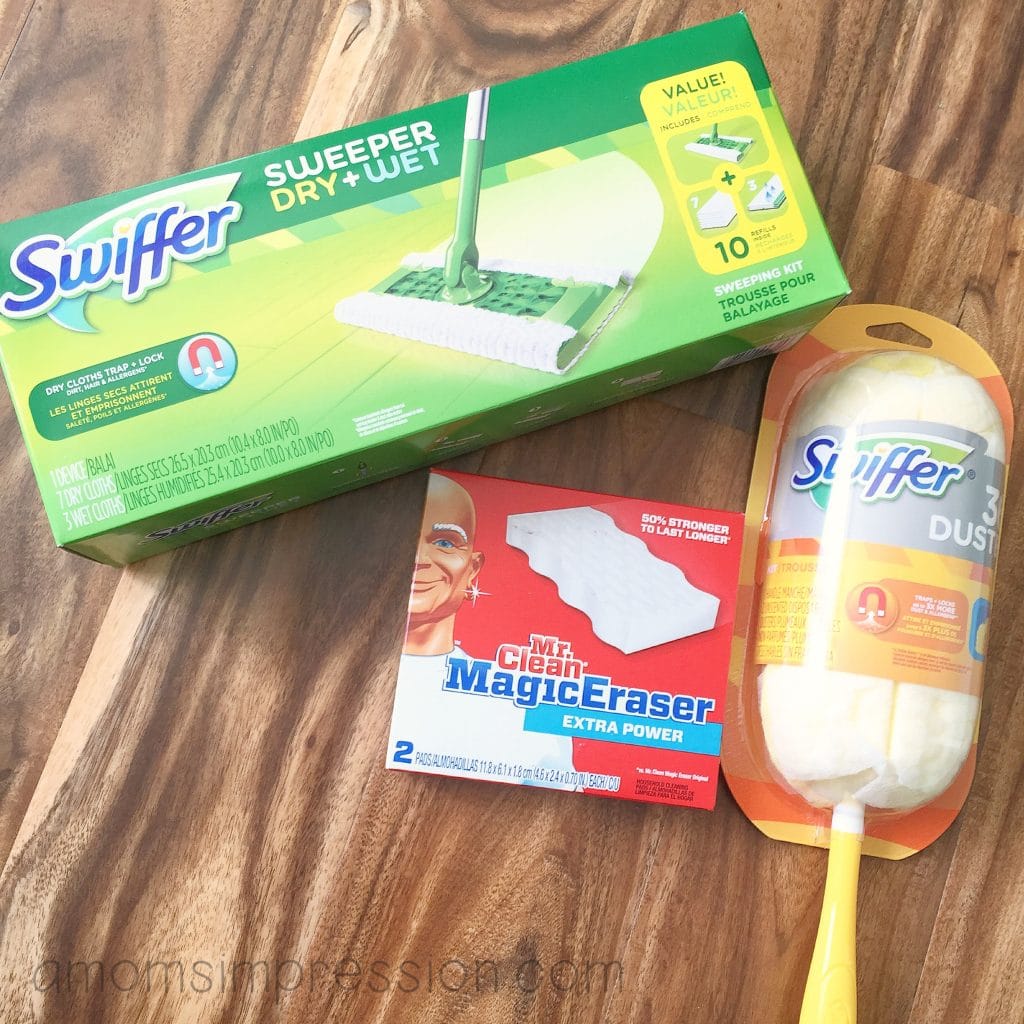 I'd like to share a few tips that I learned about moving and all the cleaning that goes along with it.  Remember, I'm not just talking about cleaning the house that you are selling; you are getting a fresh slate with your new house.  Don't you want to keep that home clean as well?  That brand new home will get dirty very quickly during move in day and the days after.
One magic item I used often was the Swiffer WetJet.  It was quick and easy to use and really traps the dirt so you're not just pushing everything around your floor.  This was great to use just before we had a showing and also after the movers left our new house with shoe prints everywhere.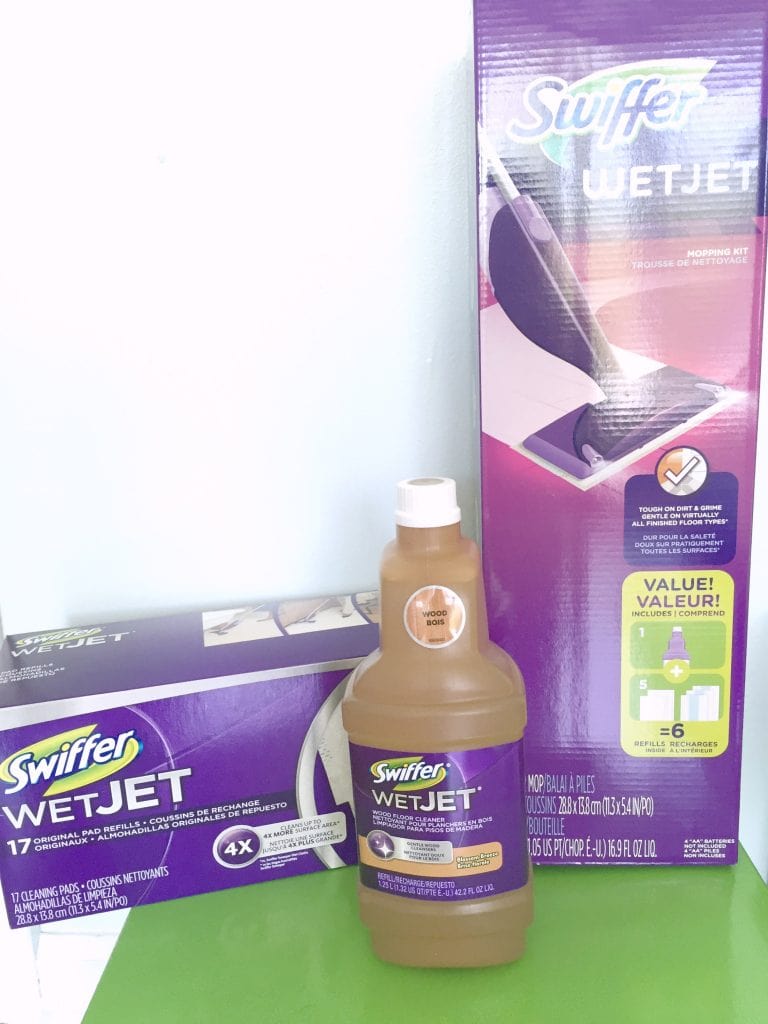 It was really important to me that we kept our new home clean.  So we had to make sure that we cleaned up anything that was messy right away, don't put it off.  One way to help doing this is by keeping all your cleaning supplies in an easily accessible area.  We keep all our supplies in the a stairway closed just off of our kitchen, the Swiffer WetJet is able to hang on a hook in that closest so we can just grab it and clean.
Another product I use often is the Mr. Clean Magic Eraser.  Have you ever used one of these things?  They truly do magically erase just about anything you don't want to see anymore.  This could be anything on glasses or pans such as stickers or price tags.  No more trying to use your fingernail to scrape that stuff off.  The Mr. Clean Magic Eraser makes quick work of it.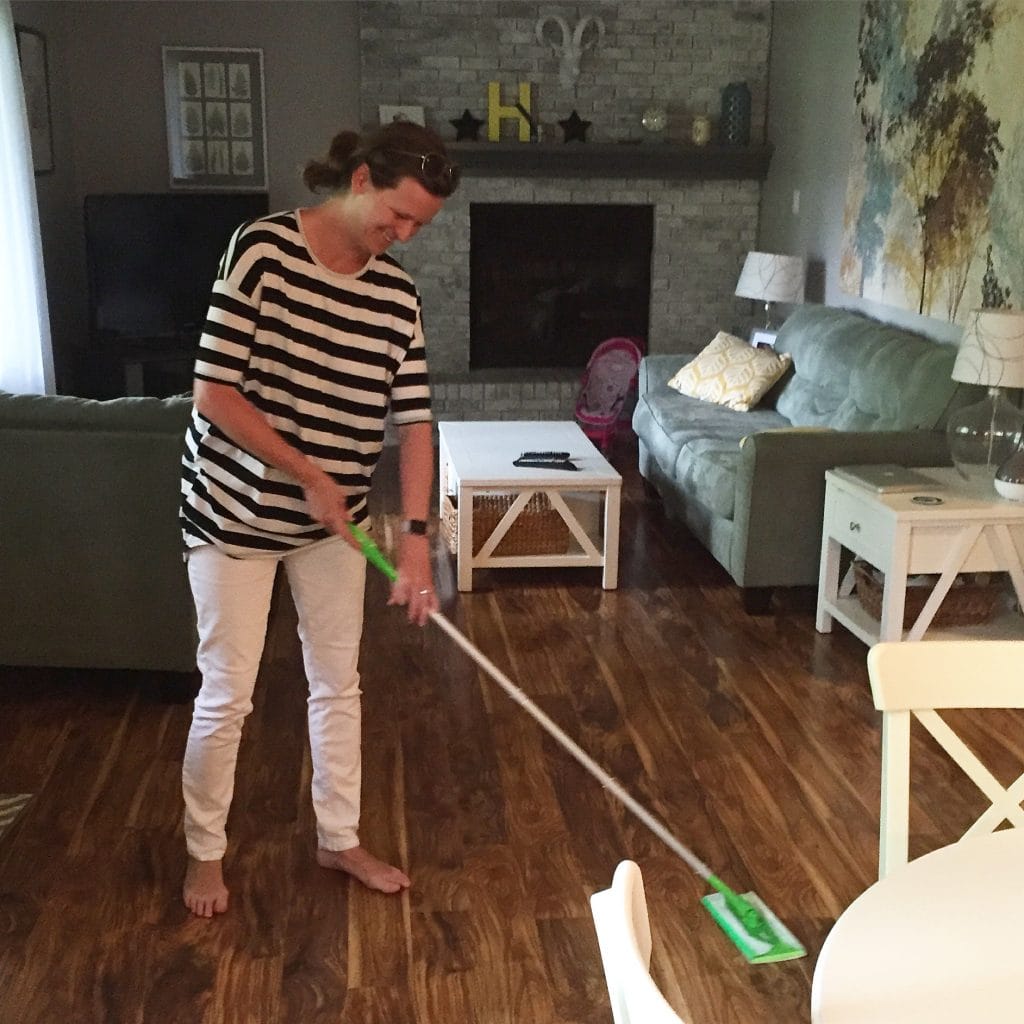 We really do a great job keeping our new home clean, and I feel that we have learned a lot of great new cleaning habits in the past few years.  But there is one area that we still struggle with: our master bathroom.  I think it is because no one ever sees that room except for us so we don't feel much pressure to keep it spotless.  Just like everything else, I think finding right cleaning products will help us achieve our goals of having a lush and luxurious bathroom!  One product I love is the Magic Eraser Foaming Bath Scrubber.  This product can wipe through even the toughest soap scum and mildew buildups with ease.  Make sure you keep a squeegee on hand in the shower to keep everything under control in between treatments of the Magic Eraser Foaming Bath Scrubber.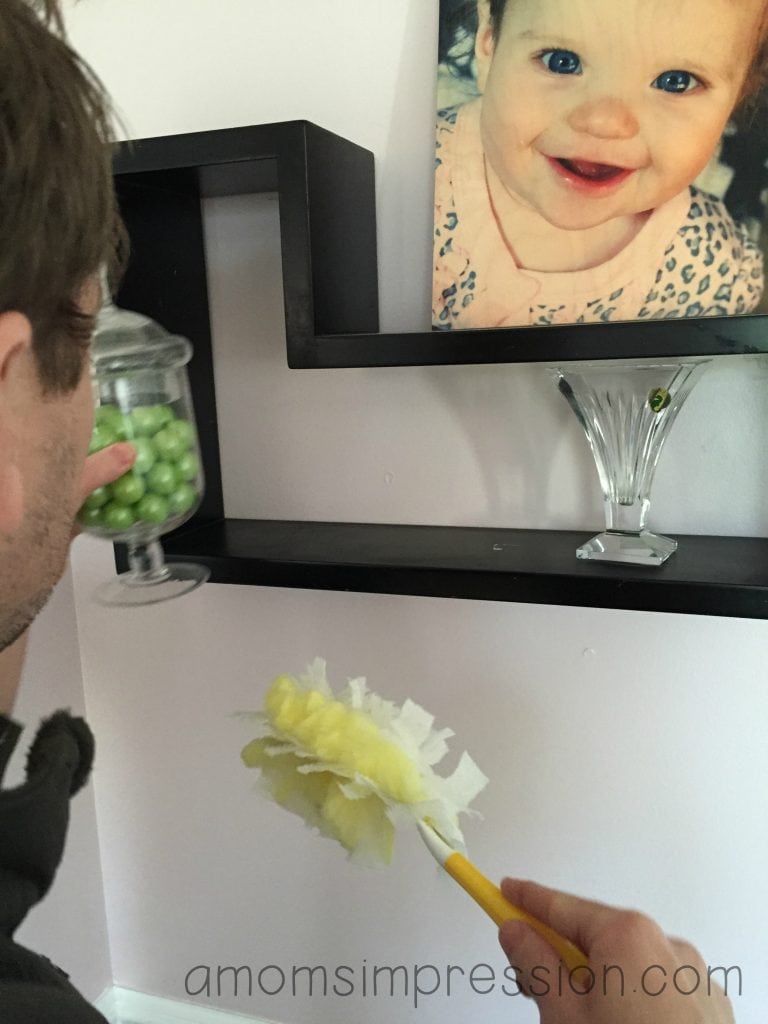 Remember, finding the right cleaning products really helps you wipe the slate clean in your home and gives you a fresh start.  They also help maintain that fresh start feeling years after you have moved into your dream home.  These Procter & Gamble products have been invaluable to me in the last couple of years.  I also feel great about using them because this year their brands, such as Mr. Clean and Magic Eraser, are supporting Habitat for Humanity by donating their products to Habitat for Humanity homeowners.  So they can help those getting a fresh start in life keep a clean slate and a spotless home.
Whether you are moving out of your old house or moving into your new one, cleaning is an essential part of the process, make sure you have the right products to get the job done.  I'm hoping you all have a safe, happy and CLEAN summer.
A huge thank you to P&G for sponsoring this post. All opinions are 100% mine.  This post contains affiliate links.