Busy parents can relate to our morning routine, its a bit chaotic.  We are all needing to get ready and out the door to work and school in a small time frame.  Joe and Caroline need to get to daycare and work at about the same time and Jonah follows a few minutes later.  It is a mad rush to make sure everyone is dressed and ready to go with all of their belongings. Our family appreciates a quick breakfast. Thankfully we have some belVita Breakfast Biscuits in the pantry that when combined with fruit and milk create a well-balanced breakfast option that is quick and easy.
Easy Morning Meals with belVita Breakfast Biscuits
We have been a big fan of belvita Breakfast Biscuits for a few years now. On our latest Walmart trip, my son and I found some new to us belVita Breakfast Biscuits flavors in the cookie/cracker aisle. We hadn't tried the belVita Breakfast Yogurt Crunch bars or the sandwich options so we grabbed a box as well as a few more of our family favorite flavors.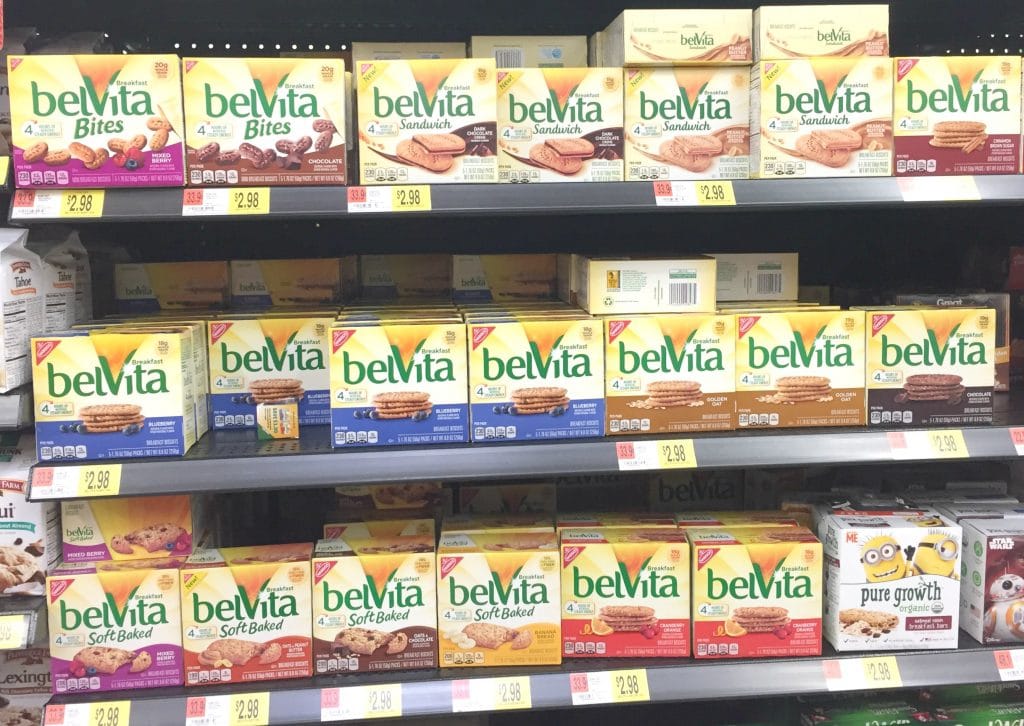 The new options didn't disappoint, they were just as delicious as our favorites.  The Cinnamon and Brown Sugar ones seem to be the biggest hit with the kids. Did you know that belVita Breakfast Biscuits provide 4 hours of nutritious, steady energy in quality, energy-packed carbohydrates when paired when combined with a balanced meal-fruit and dairy? Now when we are running late I can feel confident that my kids are getting a complete breakfast along with their glass of milk and banana.
Our mornings just got a little less chaotic.

How you can save on belVita Breakfast Biscuits
I know you love a deal and right now you can get a great one on belVita Breakfast Biscuits. Use this Ibotta offer to save on your next purchase of belVita Breakfast Biscuits.
Also this Saturday, January 7th  from 12:30- 6:30 visit your local participating Walmart for a special belVita Breakfast in-store event. Each location will offer belVita Breakfast samples, exclusive savings, smoothies, giveaways and more!
Have a great, delicious morning!