This shop, Easy Homemade Latte Recipe, has been compensated by Collective Bias, Inc. and its advertiser. All opinions are mine alone. #LatteMadeEasy #CollectiveBias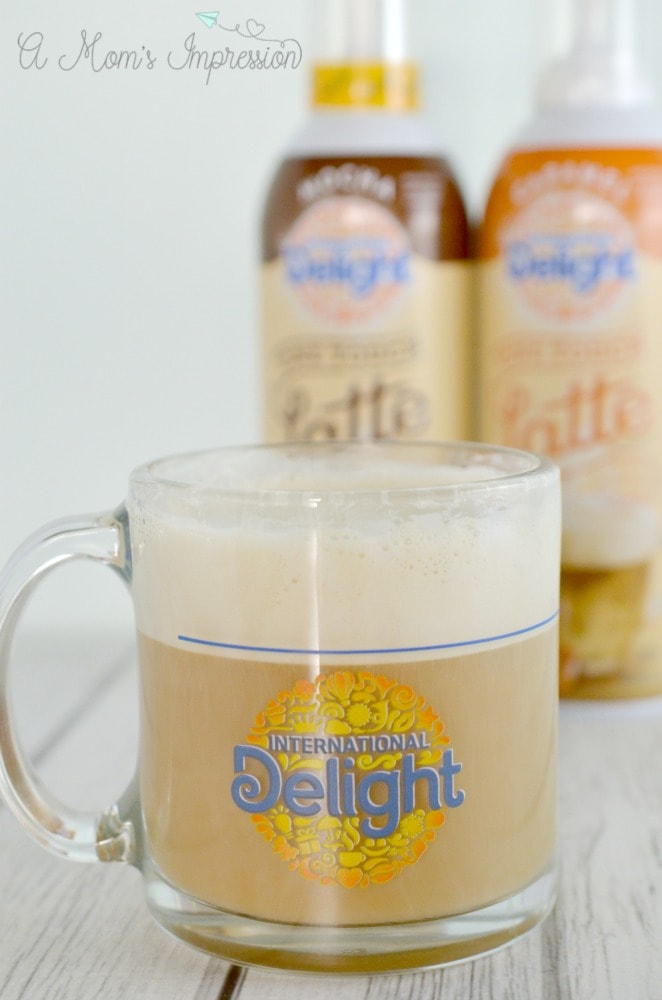 Each morning the first thing I do is make myself a cup of coffee. Coffee is everything in the early hours of the day as I get the kids ready for school. It is a pretty predictable routine that I have been doing for years and to be honest, I would love to mix it up a little bit. My plain old cup of coffee is great, however, I would love something a little more exciting every once in awhile. I have been searching for an Easy Homemade Latte Recipe that I can make in minutes in the morning, and I have finally found one.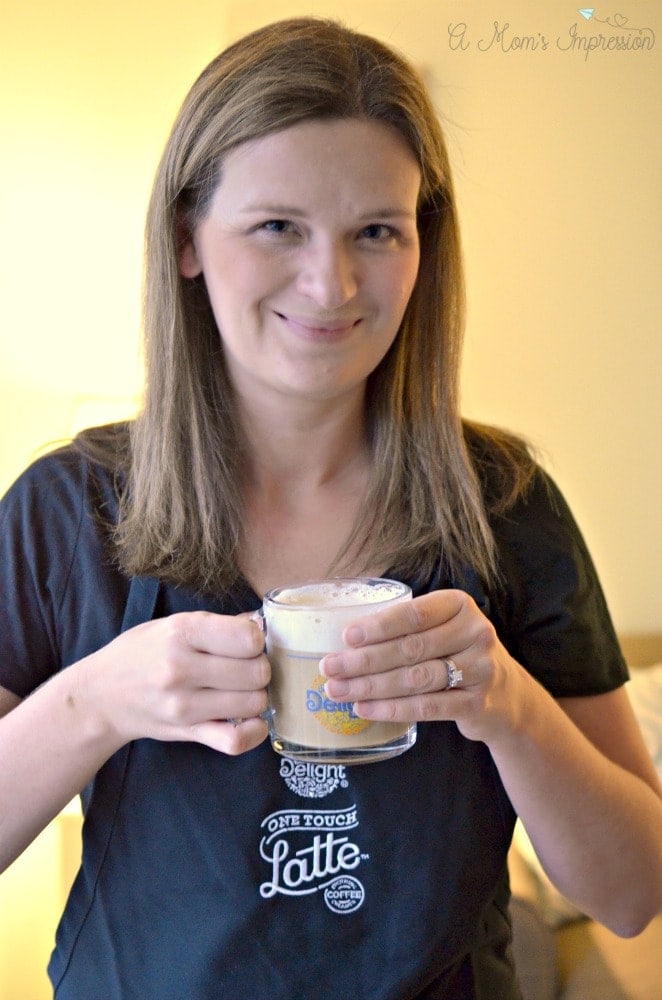 So what has gotten me so excited?  Introducing the new International Delight® One Touch Latte™ from International Delight®! We call this little party-in-a-can One Touch Latte™, and the name says it all. It turns a plain-jane cup of coffee into a sweet and creamy, fabulously frothy, foam- topped latte. In less than a minute, we can now have a foam-topped latte at home.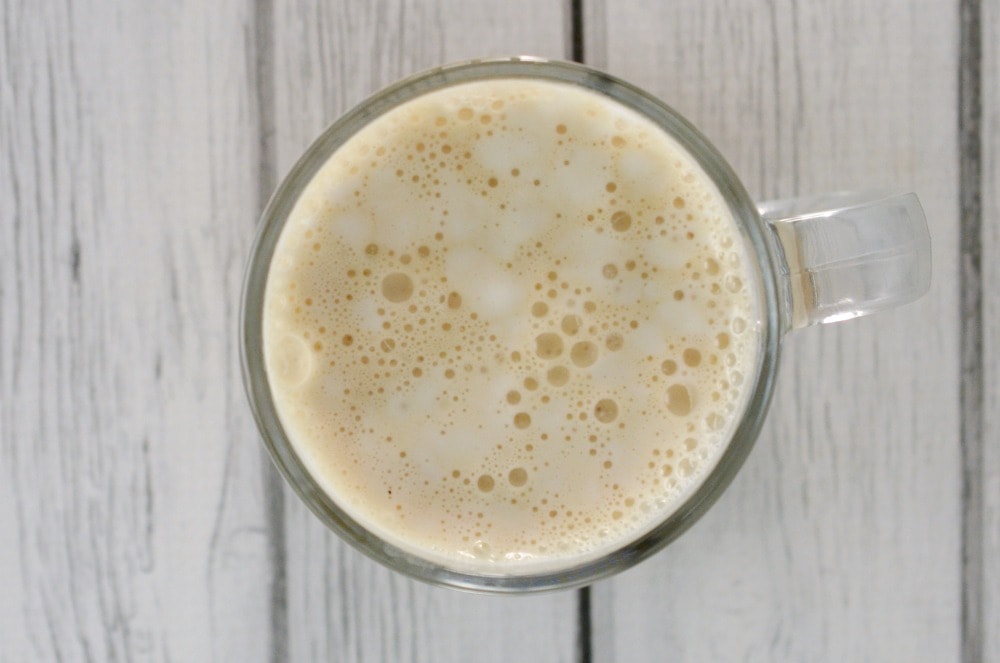 It sweetens, it creams, it flavors, … IT FROTHS! FOR REAL. Just shake it, press, and—ta da!—it transforms your everyday coffee into a foam-topped latte.  This is something that even I can do quickly and easily while still half-asleep in the mornings.
Easy Homemade Latte Recipe in 3 Steps
Step One: fill your coffee cup 2/3 of the way with your regular brewed coffee.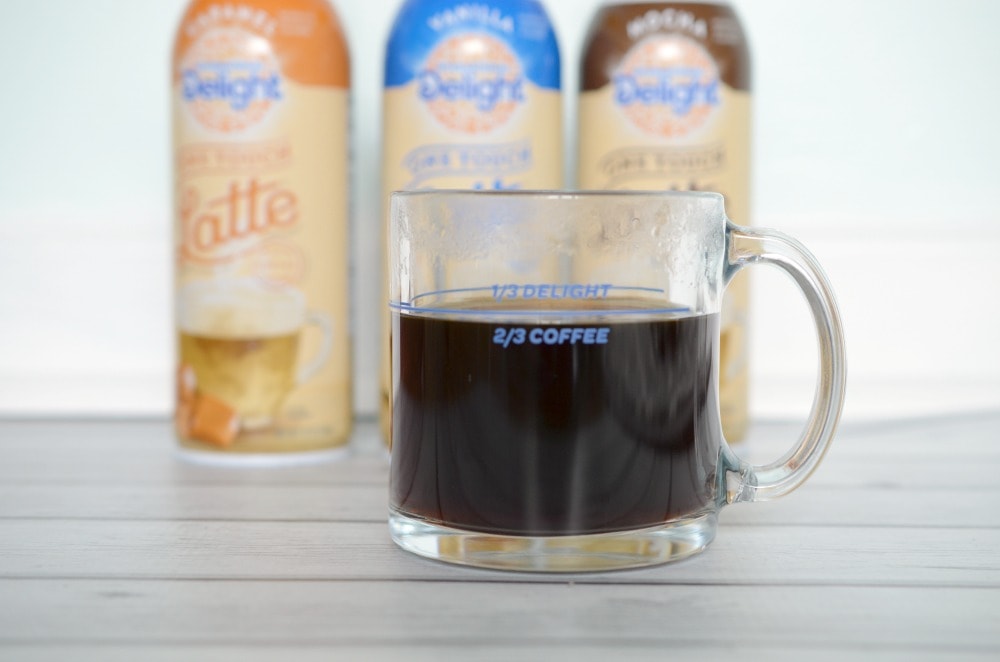 Step Two: Shake it!  Give your One Touch Latte™ a good shake.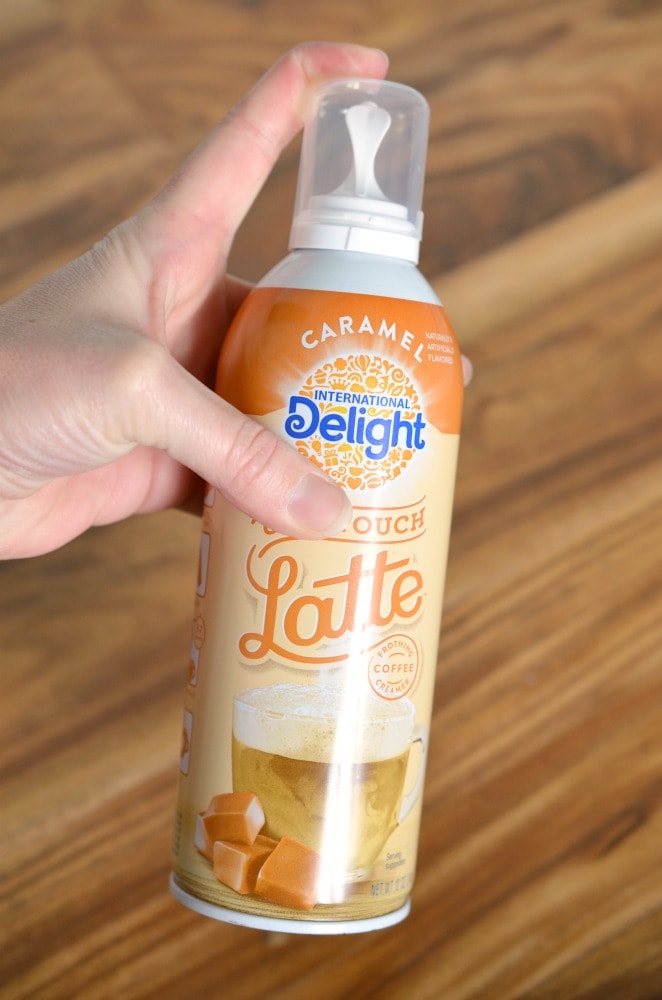 Step Three: Press and hold 5-7 seconds on top of your coffee and enjoy!
Here is a short video showing the 3 simple steps!

While One Touch Latte™ is perfect for making an easy latte, let your imagination guide you for other delicious recipes you can make.  I think the Vanilla would be great on top of Chai tea.  I can imagine that the Mocha would be a fantastic addition to hot cocoa, the possibilities are endless.
Each can of One Touch Latte™ from International Delight® will give you 7 latte drinks. It is a great value for an easy latte without having to leave the house. Available in Vanilla, Caramel and Mocha, you can find One Touch Latte™ soon (like in the next couple of weeks)  at your local Walmart store.
I have been enjoying a great tasting latte in the mornings.  While its hard to choose a favorite, my can of caramel is needing a replacement.
What flavor are you most excited about trying?