Thank you to Cheerios for sponsoring this post.
During the Autumn season, there is no shortage of delicious meals our family loves to make.  The Fall is the perfect time for lots of great "comfort food". A lot of people say breakfast is the most important meal of the day and I've discovered that this course is often overlooked when creating Fall inspired dishes.  Here are some easy Fall breakfast ideas to start your crisp, chilly mornings this season.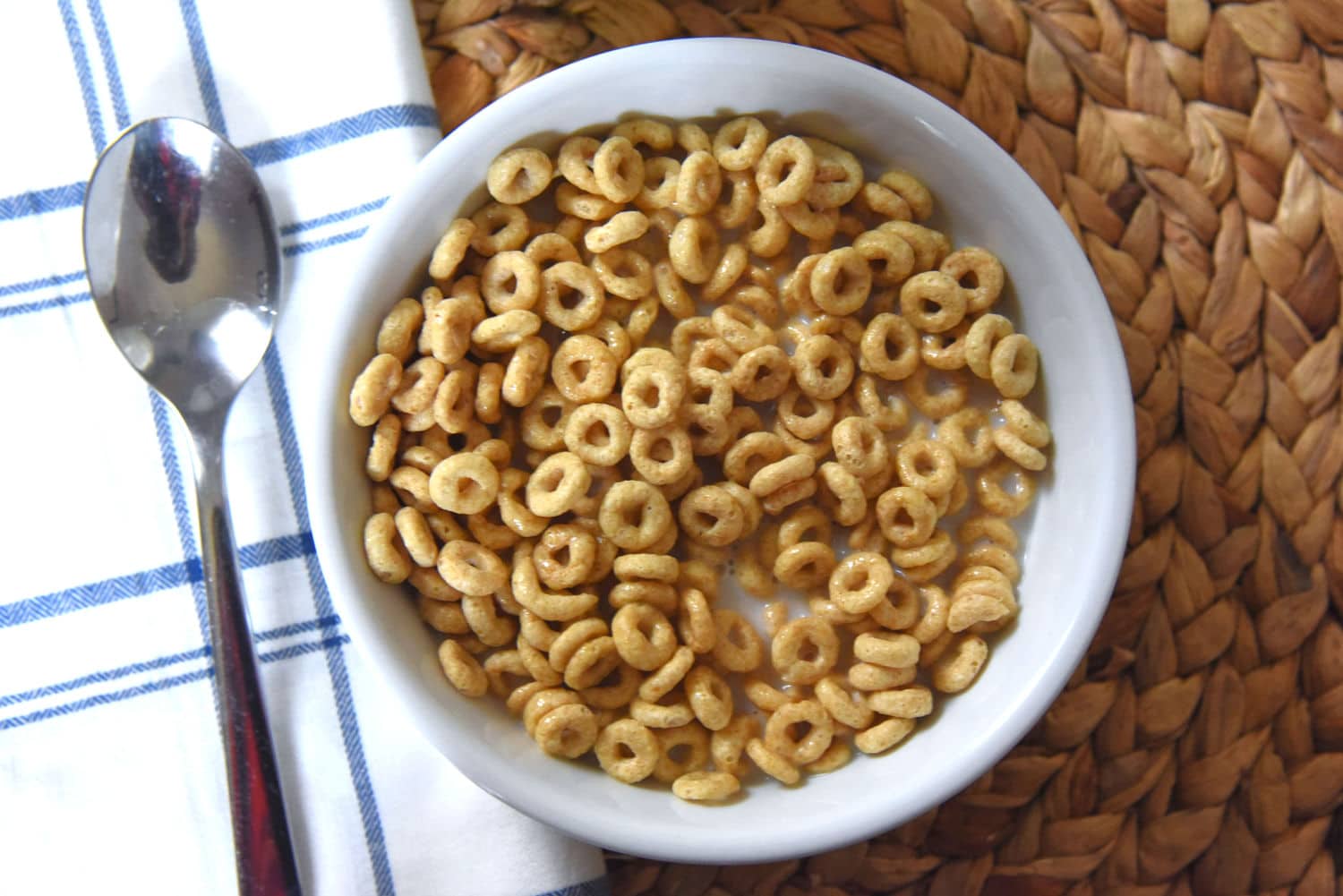 Easy Fall Breakfast Ideas
We always try to give our children a healthy meal to start their day.  Sometimes, we do a little meal prep in order to make sure they eat a good breakfast and sometimes we can give them a healthy cereal.  During this time of year, there are so many great "autumn inspired" breakfast ideas that our whole family really enjoys. Sure you can spend hours in the kitchen to make an elaborate Fall themed breakfast.  But, with just a few tweaks to a couple of ingredients, you can really get into the spirit of the season during your morning meal. Here are some ideas.

Pumpkin Smoothie
Everyone loves smoothies for breakfast, right?  And it seems like everyone likes "pumpkin spiced" drinks.  Well, have you thought to combine these together? Like with any smoothie, you can really make any recipe you want with some yogurt as it's base.  For this, I'd just add some pumpkin puree and maybe some nutmeg and cinnamon. Drink up and start your day off right!
Pumpkin Pancakes
Another easy Fall breakfast idea is to insert a little Pumpkin puree into your regular pancake recipe.  Usually, about 1/4 cup will do it. You don't need to add much else that your usual recipe, but you could also put some cinnamon and nutmeg in this as well.  Add some chocolate chips to really watch your kids get excited! These taste great with maple syrup on the top of them!
Autumn Oatmeal
This is super simple!  Simply add some pumpkin puree and maple syrup to your oatmeal.  Whether you have an "instant" recipe or you make your own, add these two ingredients will turn this into one of my favorite Fall breakfast ideas.
Maple Cheerios
While I was at Walmart doing our weekly shopping last week, I saw that General Mills has a new Maple Cheerios.  A light bulb went on above my head and I thought, "this is the ULTIMATE in easy fall breakfast ideas".  Made with the same whole grain oats, these Cheerios are sweetened with real maple syrup.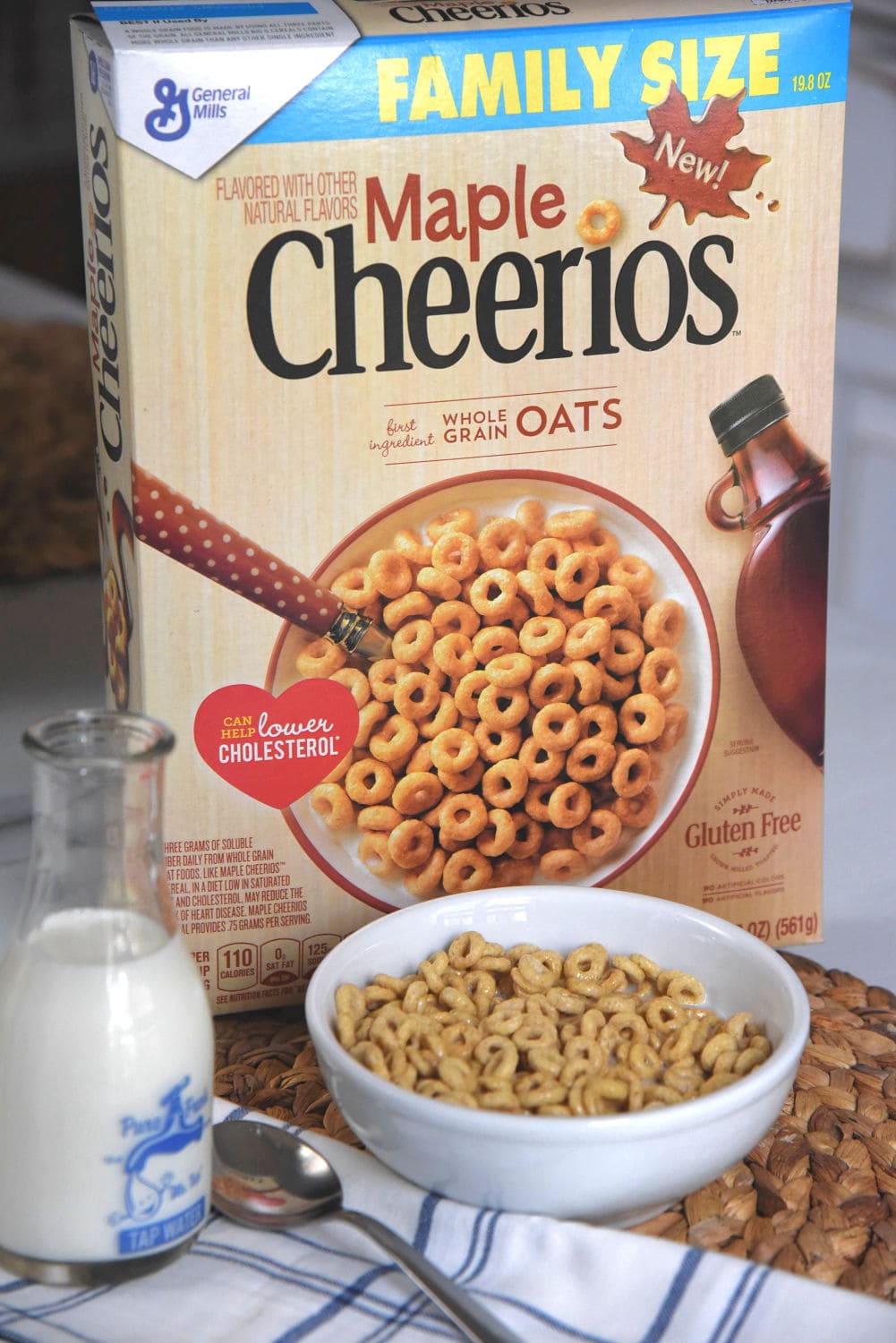 Sometimes, we don't have time to do any meal prep at all for breakfast.  On these mornings, we have always depended on Cheerios to give our children a balanced meal to start their day off right.  My son LOVES Honey Nut Cheerios. We eat that all the time for breakfast and even put them in a baggie for him as an after school snack!  Now, we can celebrate the Fall season and the holidays with Maple Cheerios. Like all the other Cheerios, these Maple Cheerios are Gluten Free as well.
While I was there I also picked up a box of Chocolate Peanut Butter Cheerios because, well they are my favorite! There is no better combination in my eyes than chocolate and Peanut Butter! I hope Cheerios keeps developing new flavor combinations because they are absolutely delicious!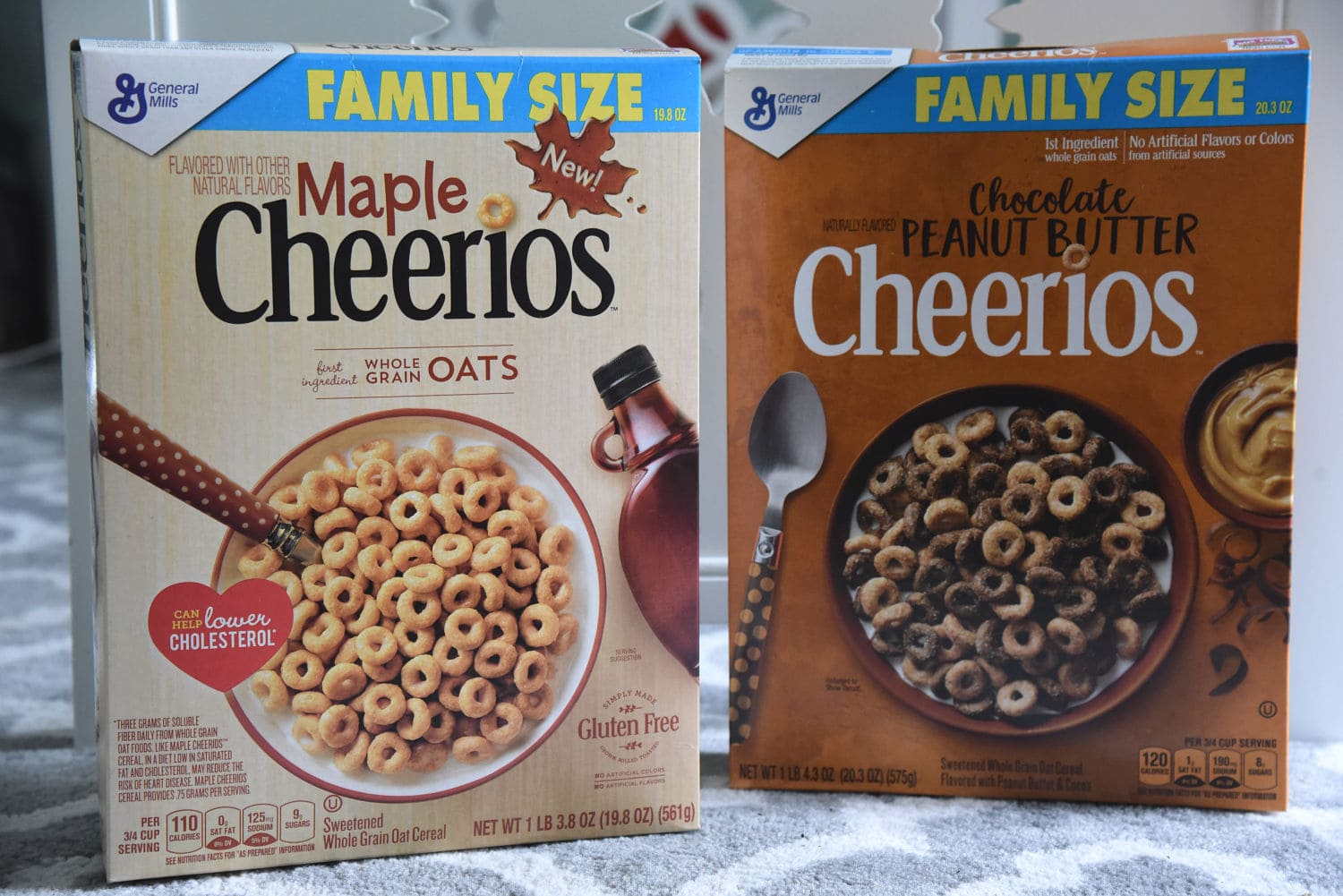 Keep an eye out for this these new Cheerios next time you do your grocery shopping at Walmart.  And remember, Walmart now offers Online Grocery Pickup to make your shopping experience even easier!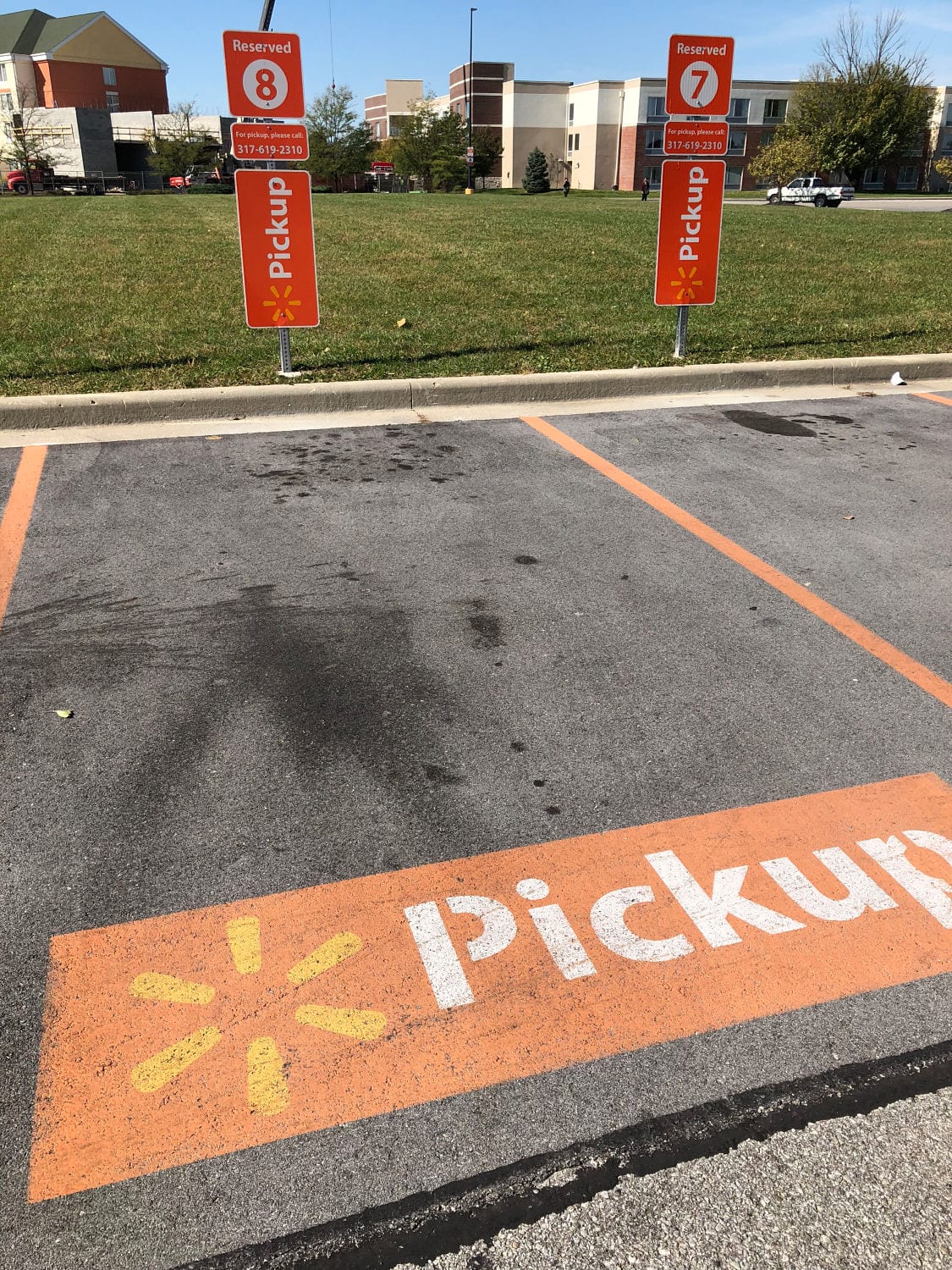 Have you tried this option yet?  All the moms in my neighborhood have been raving about the grocery pickup at Walmart. It has been such a timesaver for busy parents like ourselves.  To be able to take out the hour it might take some of us to go shopping, is such a nice break. No more planning grocery trips around the kids' nap schedules. No more tantrums in the middle of the meat aisle. I can't rave more about the convenience of grocery pickup and highly recommend every mom out there to try it!
So, put on your favorite sweater, get a nice cup of coffee, and celebrate the holiday season with these super easy Fall breakfast ideas.  Happy Holidays!