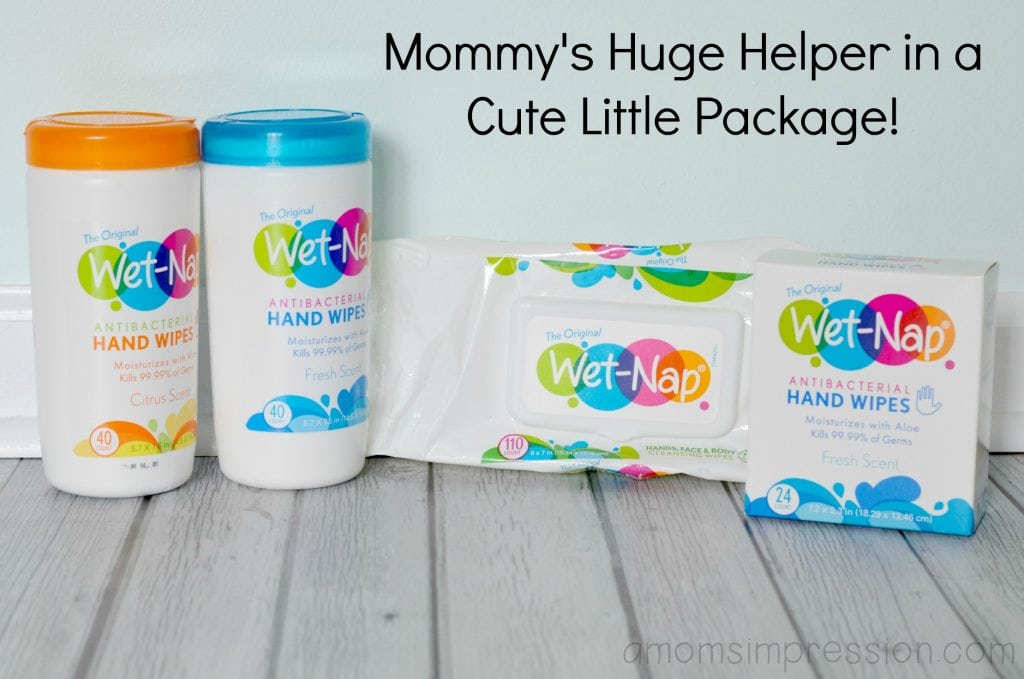 This summer has been an interesting one, weather wise, so far.  While we can't control the weather we can control the amount of fun we can have.  We have been trying to be creative when it comes to activities to do because we don't want boredom to set in after being cooped up inside.  We have painted rocks, set up the bounce house in the front room, gone to the Children's Museum a few times and we have created some amazing desserts.  In spite of the crazy weather, we have been have a super good time, making super big messes and using a super amazing wipe to help clean us up!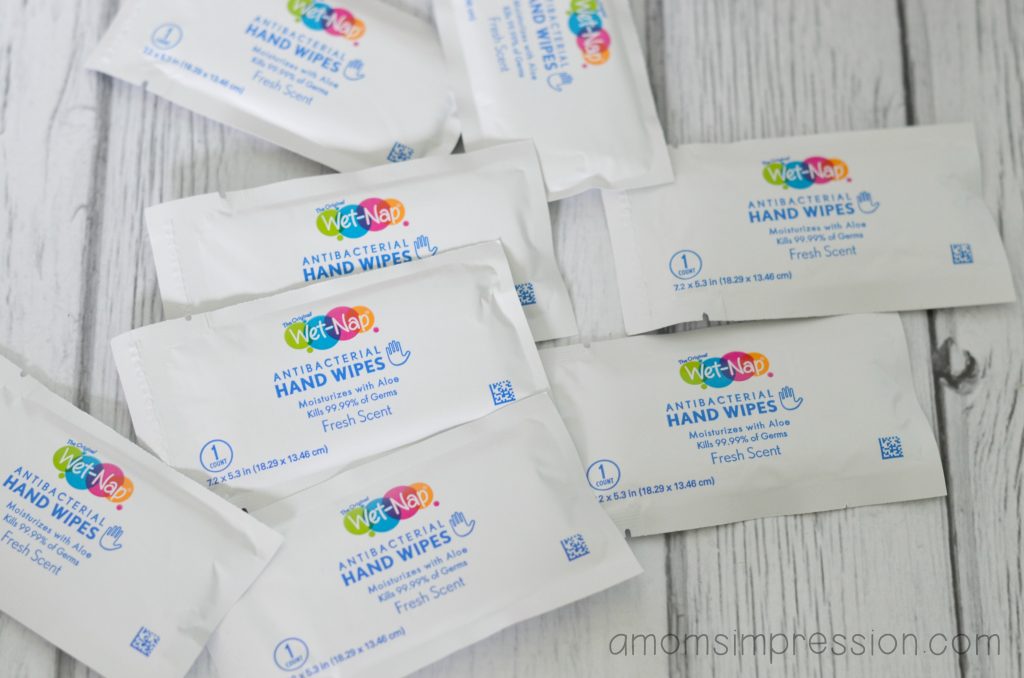 I have been a huge fan of Wet-Nap® Cleansing Wipes ever since I started this parenting thing.  Well, actually since I started teaching young kids 9 years ago.  Wet-Nap® Cleansing Wipes are the perfect way to keep you and your loved ones clean and they are safe to use on your face and body.  The wipes also won't dry out your skin because they are moisturizing with aloe added to keep your face feeling soft.  I grab some every single time I go shopping at Walmart.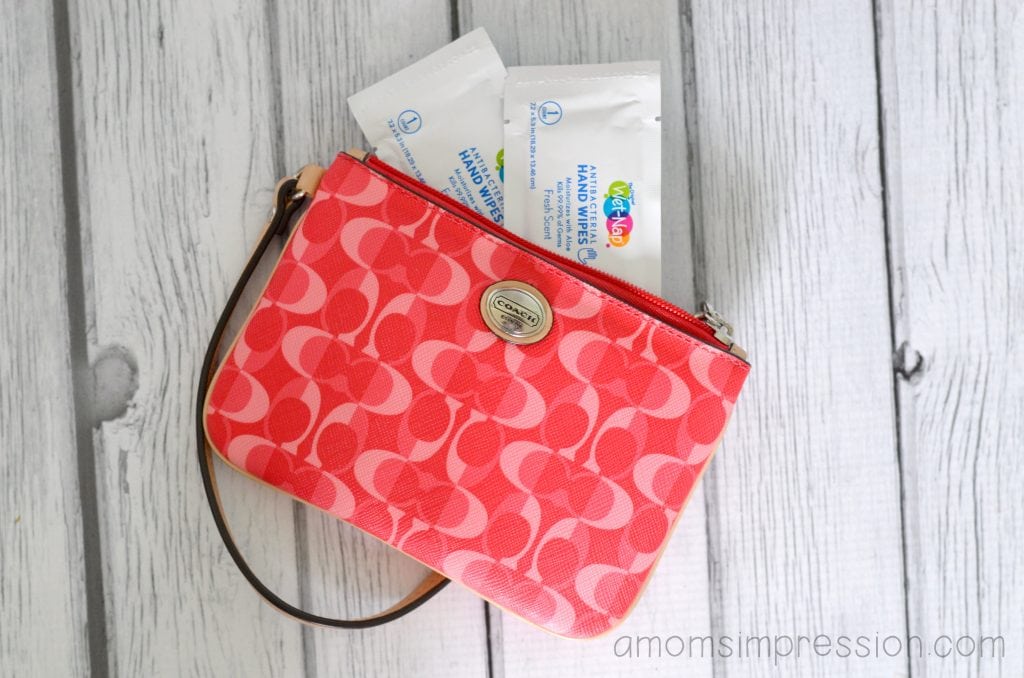 These little guys are not just for the kids.  I use them all the time.  The summer months bring a lot of parties and picnics and having these packettes tucked away in my purse ensure that my family and and I are always looking our best.  I mean what parent hasn't been driving down the street on the way to a wedding when they hear a huge sneeze in the backseat.  Yup… we need these in a pinch!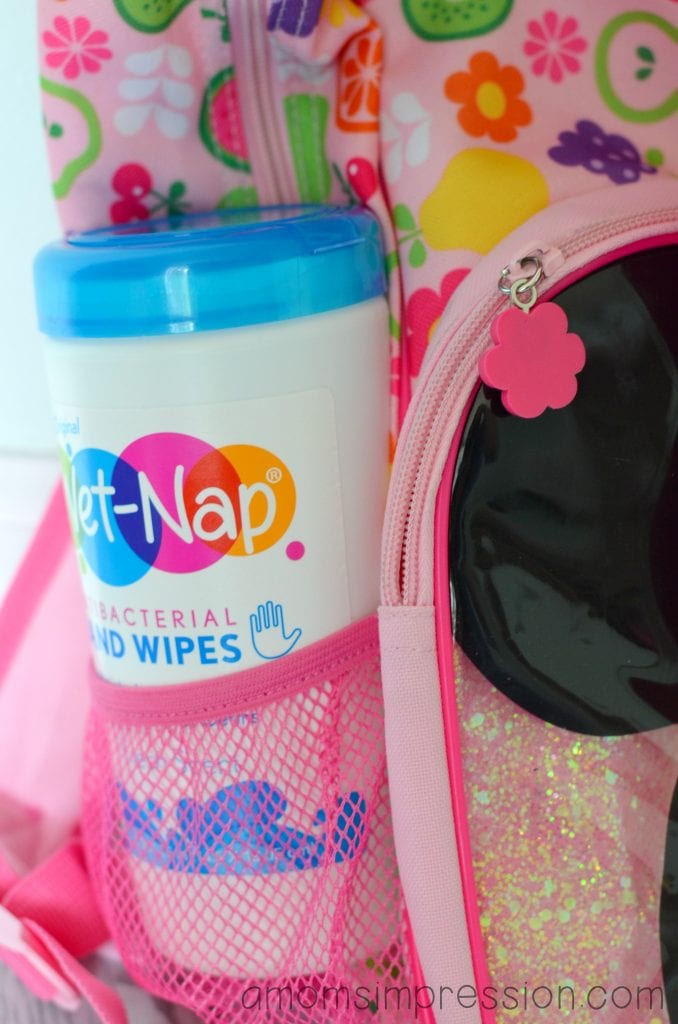 The kids are heading back to school in less than 3 weeks (I know, that was entirely too quick of a break) and I have already begun to pack their backpacks with supplies.  The canister fits right in the side pocket ready for any mess my little ones can create at school.
My little guy has been enjoying playing soccer this summer.  As I mentioned it has been a little sketchy with the rain and the other day this is what he looked like after practice…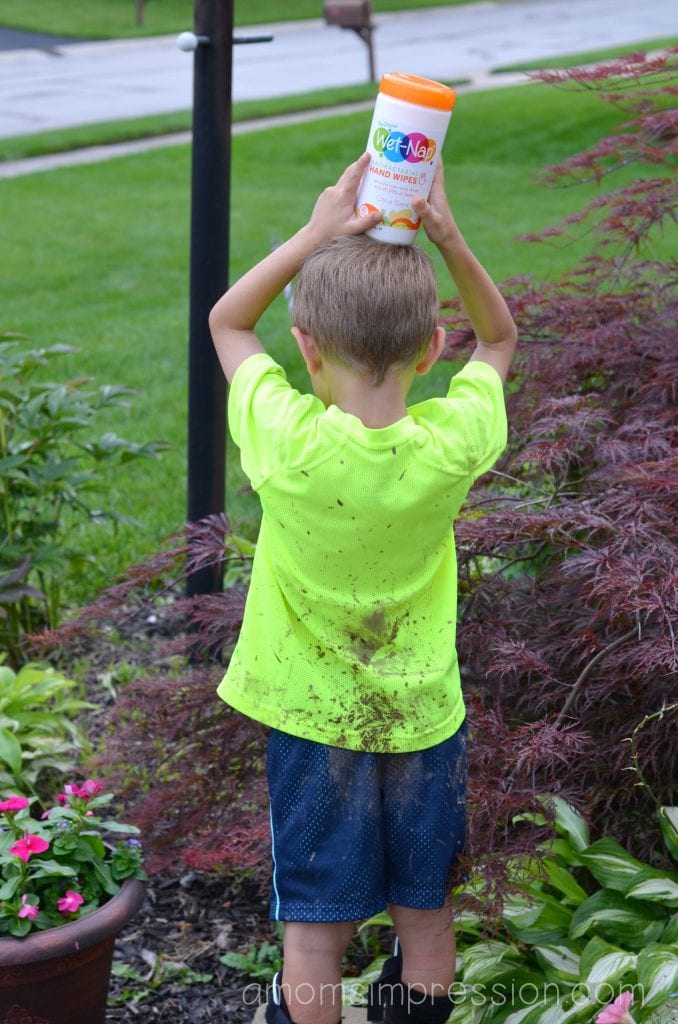 Wet-Nap® Hands, Face, & Body Cleansing Wipes to the rescue!  I carry this handy package of 110 wipes with me in my car for messes such as this!  While he will be taking a shower when its all said and done, at least I was able to keep his face clean so he could still enjoy playing around the soccer field with his buddies!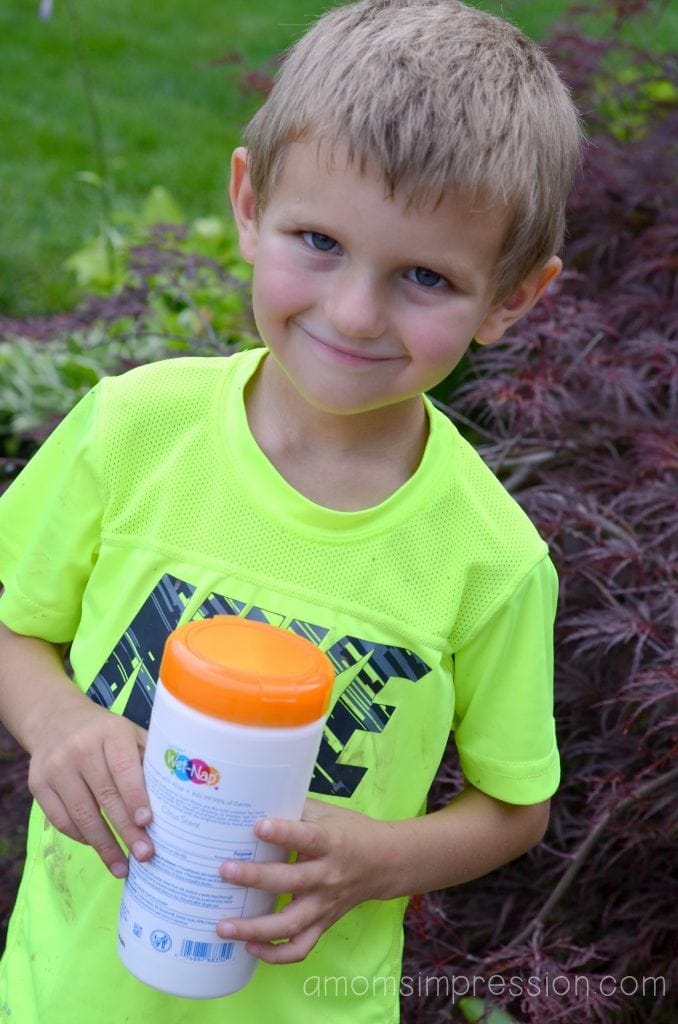 Visit Walmart for all your Wet-Nap® needs: 110-Count Hands, Face, & Body Cleansing Wipes, 24-Count Packettes Antibacterial Hand Wipes and 40-Count Canister Antibacterial Hand Wipes
This post is part of a social shopper marketing insight campaign with Pollinate Media Group® and Wet-Nap®, but all my opinions are my own. #pmedia #ConquerTheMess http://my-disclosur.es/OBsstV