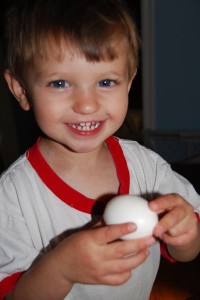 We had a fun Easter this weekend.  TJ was so excited to dye eggs.  He kept saying, "look at my eggs" every time he saw an egg! I have to admit that this is one of the activities that I look forward to the most when I think of Easter. I can remember dyeing eggs with my brother and sister when we were young and having a lot of fun doing it.  This year I knew that TJ was finally old enough to get excited and enjoy it.
We purchased an egg dying kit that made dying eggs easy, but I have to say that the best eggs came from using McCormick food coloring.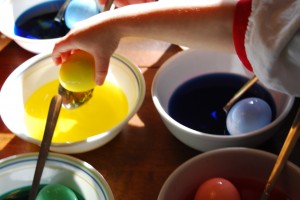 I was recently sent some product from McCormick for a blog tour that I am participating in.  I did some baking (that I will share in a later post) with the spices and thought that the food coloring might stay in the cabinet until TJ's birthday later this month, but we used it right away.
I wanted a pink color (the kit didn't come with one), so we mixed the blue and red together to get a deep rose color.  Can you spot it in the carton?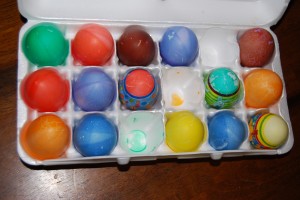 Seriously, next year I am just buying the food coloring and using that instead of getting a package.  The colors are more vibrant! This picture really doesn't showcase how pretty that egg was.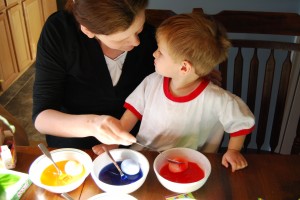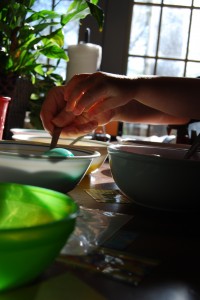 We enjoyed our eggs and I am already looking forward to do it again next year.  But I am left with a question… What do you do when your done with your eggs?  Do you hide them or do you eat them?  We kinda left them in the carton and used plastic eggs for the Easter egg hunt.  Maybe I need to look up some recipes using hard boiled eggs?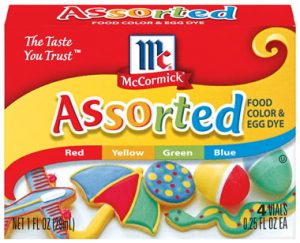 McCormick is having a contest now through April 22nd where you can win a Spring Basket full of McCormick products!  All you have to do is create a Spring Food Board on Pintrest and pin at least 5 McCormick recipes that you would make this spring.  Be sure to follow McCormick on Pintrest and check out my board.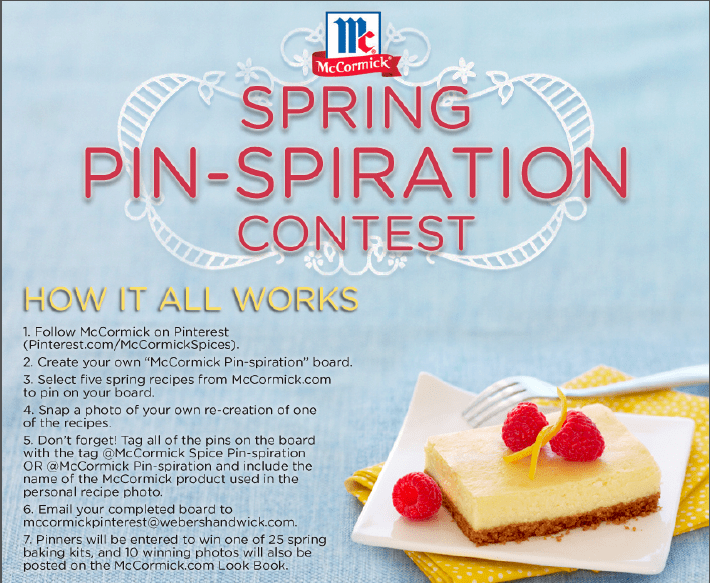 I participated in a campaign on behalf of Mom Central Consulting for McCormick. I received product samples and a promotional item to thank me for participating.