I prepared myself for becoming a mom, at least I thought I had. From the moment I brought my son home from the hospital, I realized that I was going to have some new parent anxiety.  The 9 months to prepare for the arrival of my baby was not enough. Like me, I am sure you've read all of the "What To Expect" books, you've attended birthing classes and "how to take care of a newborn" discussions.  But nothing fully prepares you for the wonderfully exciting world of parenthood – and the anxieties that come with raising a little one.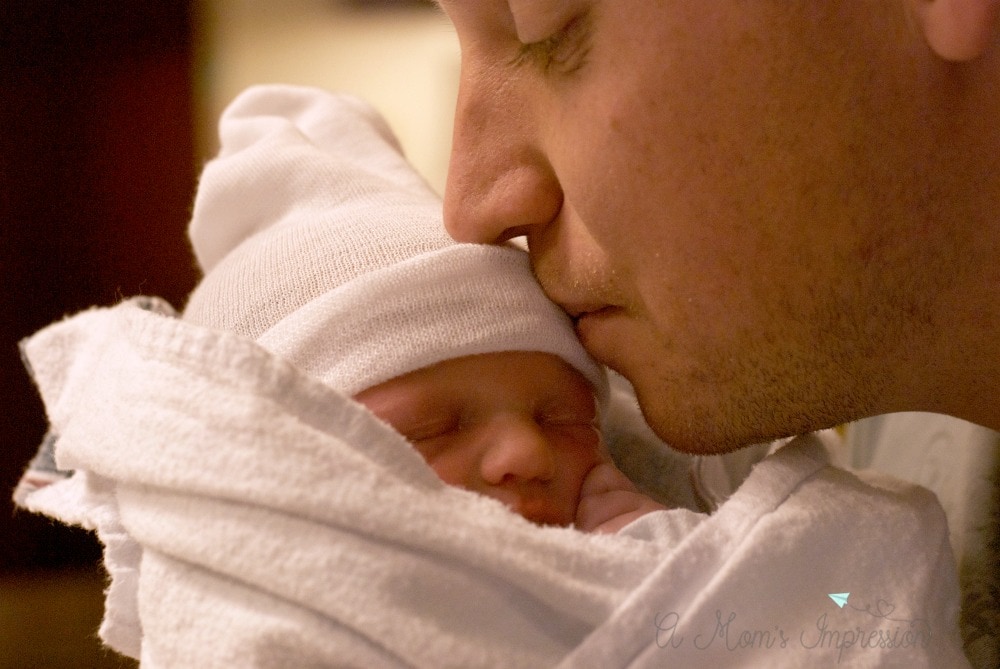 My anxiety only got worse when I had to go back to work. My little guy gave us issues right from the start with his eating. Latching was very difficult for him.  He wasn't getting enough nutrition right away and so I was forced to pump my breast milk instead of breastfeeding.  It was just one of those things that didn't turn out the way that I was hoping for.
When my daughter came along three years later, things also didn't turn out the way we had hoped for.  I wasn't producing enough milk for her so we had to turn to formula feeding.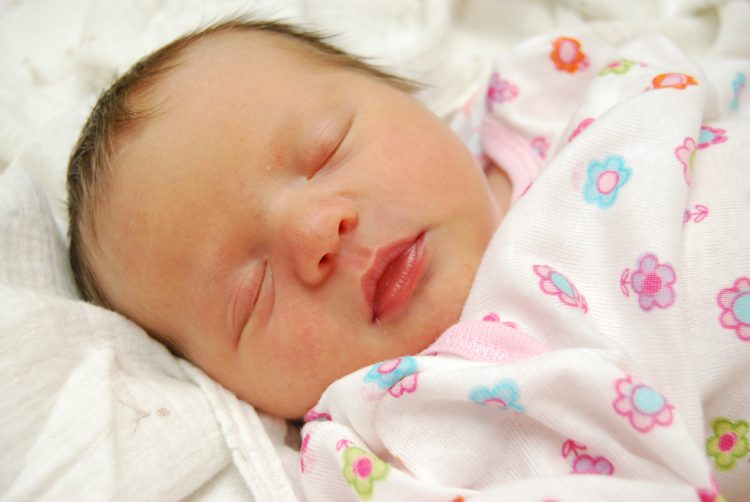 After I got over the disappointment of not being able to breast feed, I was able to see the advantages of bottle feeding.  I was able to monitor exactly how much food my children were getting.  This turned out to easy some of my anxiety as a new parent.
Nowadays there are amazing products that can help ease the new parent anxiety that most of us face.
Introducing the BlueSmart mia, a high-tech system that tracks and analyzes your baby's feeding intake and consumption patterns. The product will be available in the new year allowing new parents to make a New Year's resolution to worry a little bit less in 2017. The BlueSmart mia system precisely measures the amount of milk consumed by your little one and alerts parents and caregivers in real-time via a mobile device.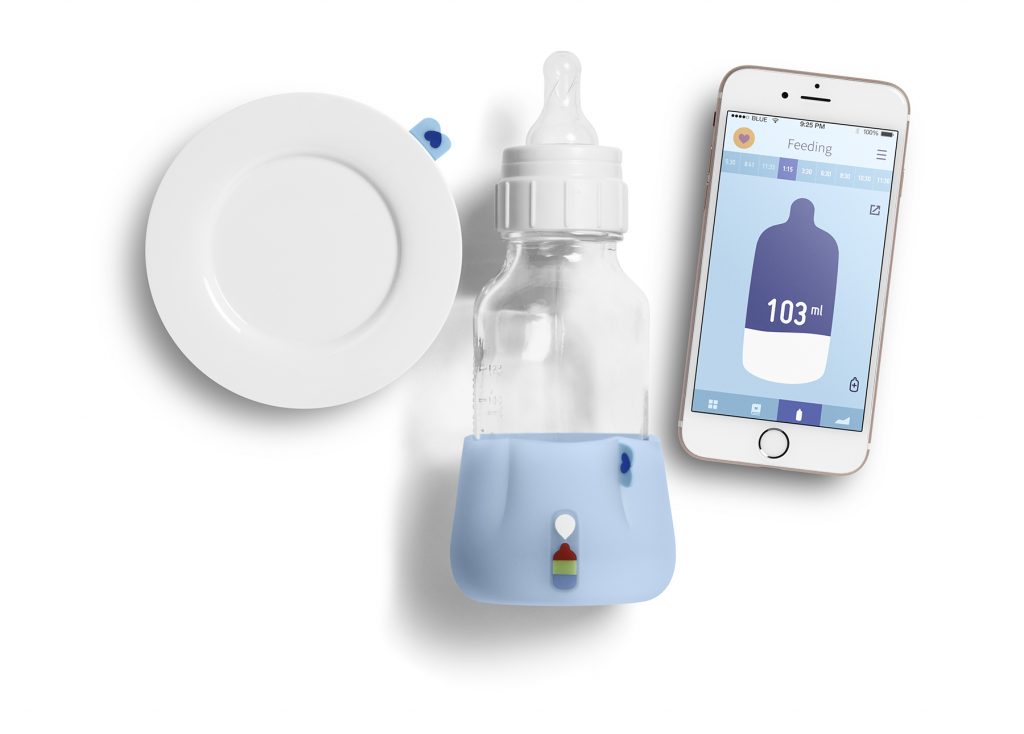 The BlueSmart mia connects to Wi-Fi and allows multiple users to input feeding data on their smartphone via an easy-to-use app – so parents can track baby's progress anytime, any place. It also helps guide parents by offering suggestions on optimal feeding angles and temperatures, and features an expiration alert to inform parents when milk should be discarded. A journal feature on the app also enables parents and caregivers to chronicle baby's feeding patterns and other milestones to share with family members and pediatricians.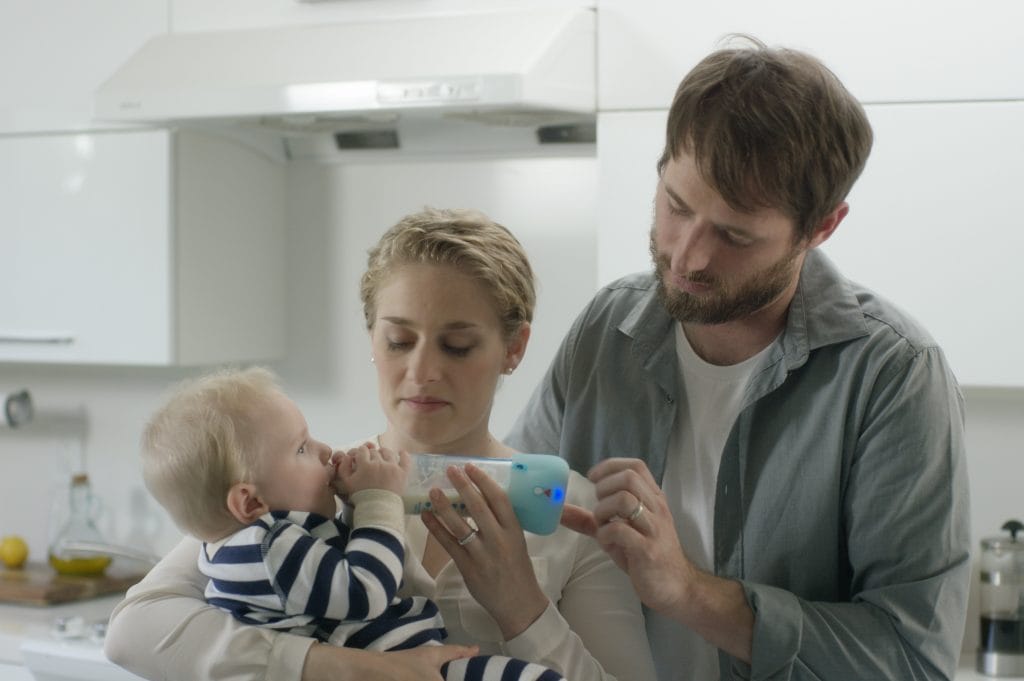 BlueSmart mia Features
Real-time monitoring will let you know the amount and temperature of feedings in real time.
Smart, scientific feeding ensures that your baby gets the right portion of food at the optimal temperature.
Daily tracking and alerts allows you to keep track of feedings over time to help spot patterns.
The journal and share feature allows you to record milestones to share with pediatricians, caregivers and family members.
A motion sensor that can guide you and your caregivers on the proper angle to feed your little one.
A timer that measures how long it takes your baby to feed.
An expiration alert to inform you when your milk should be discarded.
The BlueSmart mia smart-sleeve fits most bottles and is currently available in pink and blue colors (with yellow and orange sleeves to appear on shelves in 2017).
With all of my kids' eating issue, I sure could have used this product.  Being a new parent is hard enough, not having to worry if your child is getting the nutrition they need can bring a huge stress-release that we could all use.
The BlueSmart mia won't be on shelves until January 2017 – but to help parents get a jump start on their resolution to worry less – the product is available for pre-order, for a special price! From now until January 15th, folks can purchase the BlueSmart mia for $119.99 – 20% off the retail price. Head over to bluesmartmia.com to purchase yours today.
Visit www.bluesmartmia.com to learn more about the product and subscribe to the BlueSmart mia newsletter. For more information, you can also visit BlueSmart mia social media channels on Facebook and Twitter.