'Tis the season to be many things.  I know that in our house we will be thankful for family and friends.  We will eat too much and be very full.  And yes, we will be very merry.   But it is also the season for the kids to be home from school for a couple weeks during the holiday break.  After the excitement of Christmas is over and the toys have been played with for a couple days, then it is the season for cabin fever.  Severe cabin fever!
We do go outside when we can.  If there is snow we will go sledding and play in it.  But at a certain point, my young kids just get too cold and want to go back inside.  Not being able to go outside as much as we want really limits the activities we can give them to keep them entertained.  Then boredom sets in.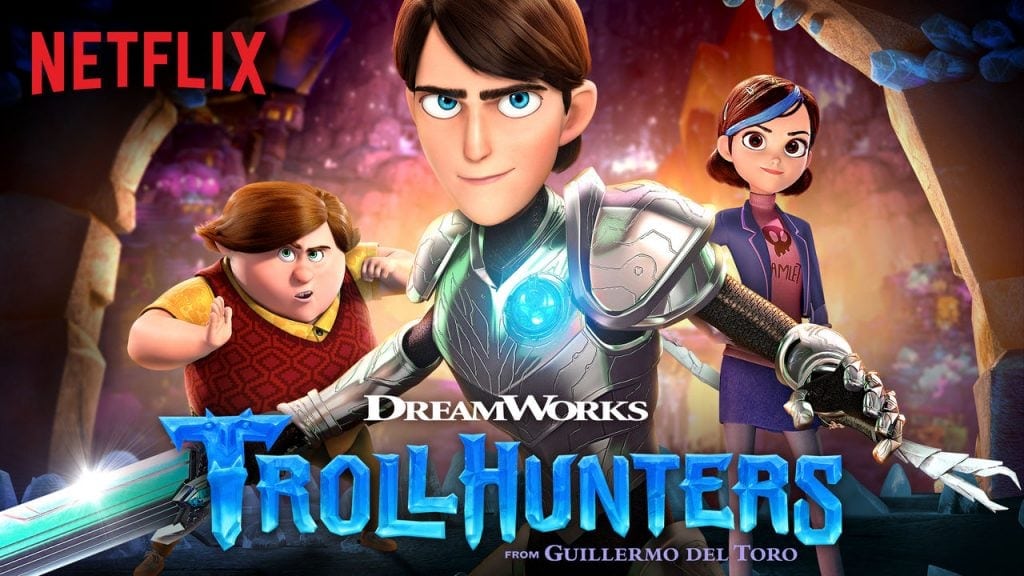 Luckily, Netflix is, once again, there to bail us out with there new animated series, Trollhunters.  Created by writer/director Guillermo del Toro (Pan's Labryinth), this show follows an unlikely teen that is thrust into a world of action and adventure after discovering a mysterious amulet.
The characters, voiced by such talents as Kelsey Grammer, Anton Yelchin and Ron Perlman provide tons of funny, exciting and touching moments for both parents and kids to enjoy.  The series is being released on December 23, 2016, so it will be there after the high of opening gifts wears off of your kids.
Starting Dec. 23, discover: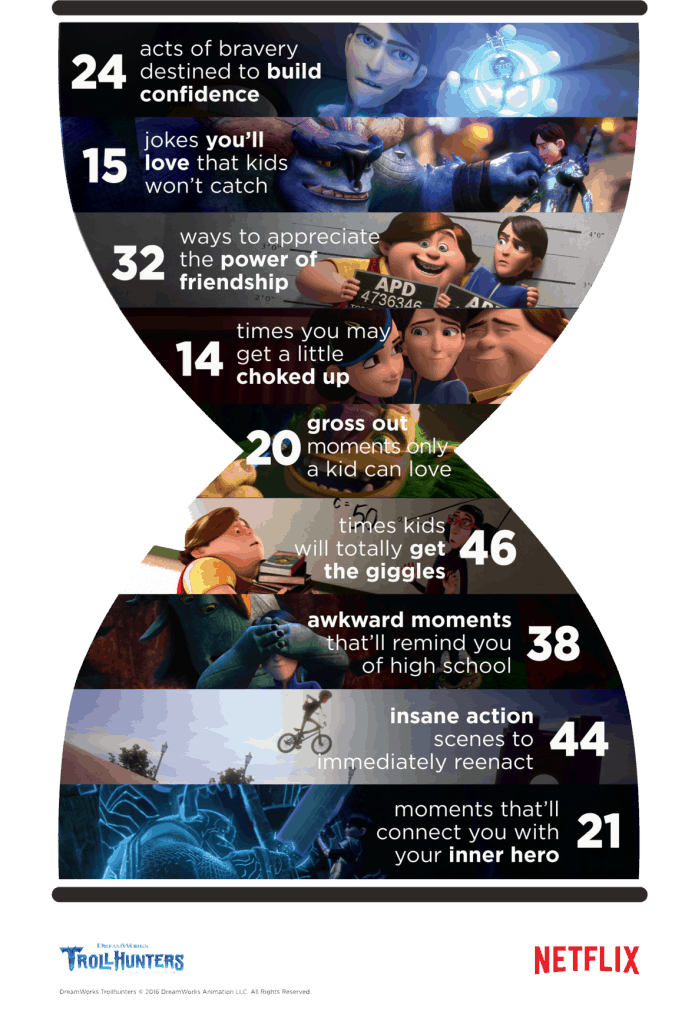 Netflix and Trollhunters have given you and your children a couple more ways to be entertained by providing you a blueprint for your own battle armor and sword and also a recipe for hard rock candy.
Now you have hours of fun to take up the kid's time until you are able to ship them back to their natural habitat (school!).
So, starting December 23, jump onto to Netflix and immerse yourself in the rich and exciting world of Trollhunters.